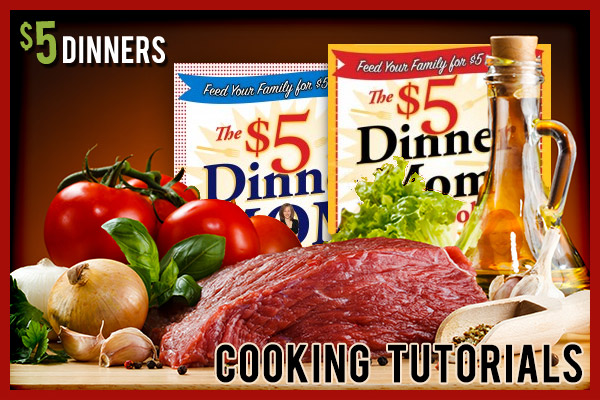 Have you ever seen what seemed like a great deal on produce, but didn't take advantage of it because you didn't know what to make with it, or how to chop it up? Buying seasonal is a great way to spend less on groceries…and the cooking tutorials below will help you know what to make and how to cut up that produce you're just not sure about. And they'll also help you save all kinds of time in the kitchen too!
Chopping, Slicing, Dicing and More
Freezing
Time and Money Saving Techniques
Homemade Spice Mixes
Cooking Techniques and Tutorials
You can also find step by step photo instructions on many of the recipes in the recipe index. Enjoy!