Amazing recipe for Roasted Sweet Acorn Squash, and a simple trick to save you a few dishes to wash!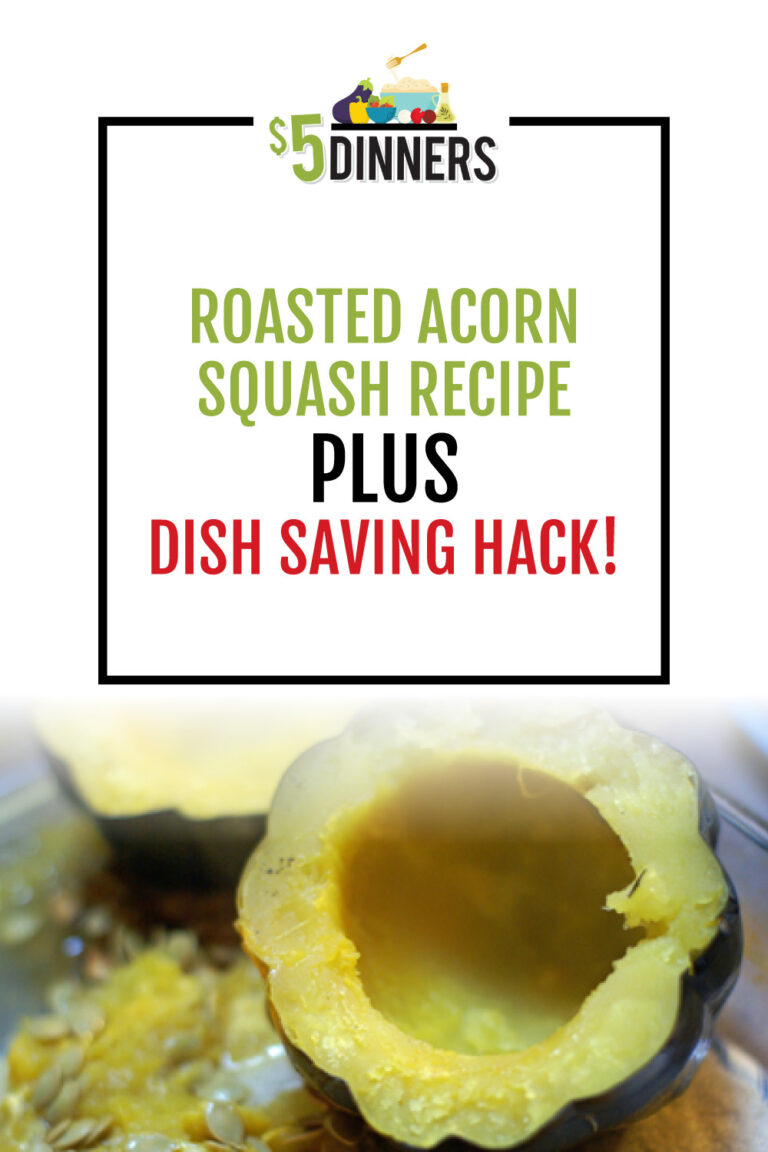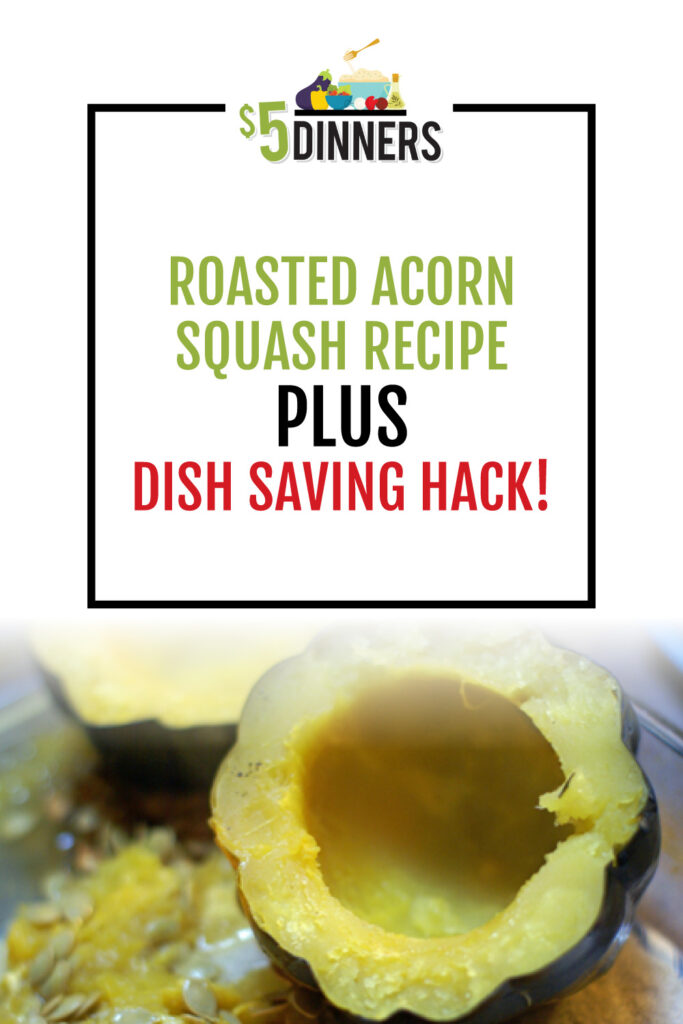 So here's a trick that I accidentally happened to do the other night…and I'll never do it the old way again!
Mainly because it saves you the trouble of dirtying and washing a serving dish.
(Well, unless I was serving this to guests…then I would put it into a serving dish.)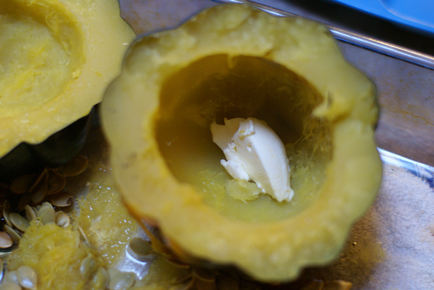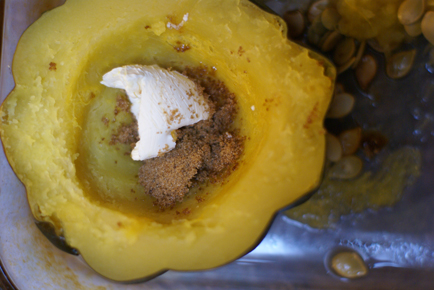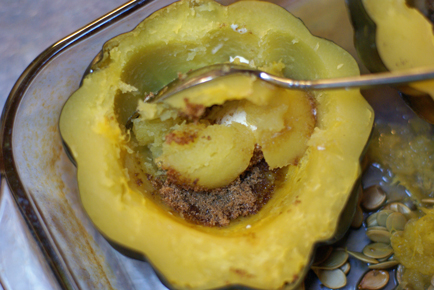 But for regular old family dinners, this will work..
.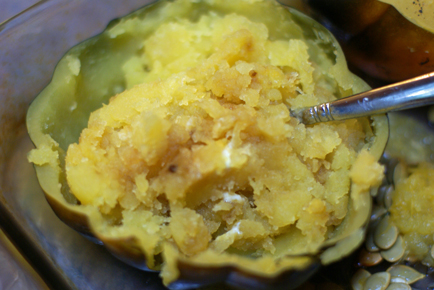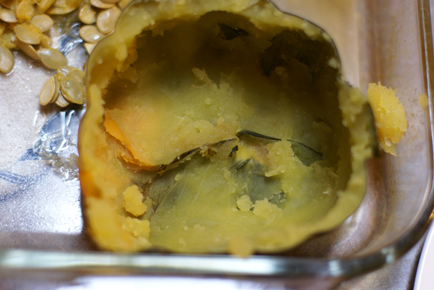 We devoured this. Devoured. (Kids couldn't get enough!)
And if you prefer to sweeten without using sugar, try maple syrup, honey or agave!
Hope you enjoy this little dish saving trick! Every non-dirty dish helps when it comes to clean-up!
This Roasted Sweet Acorn Squash side dish recipe will knock your palate's socks off!
Ingredients
1

Acorn Squash

1

cup

water

2

Tbsp

butter

2

Tbsp

brown sugar*

1

dash

cinnamon, nutmeg, or cloves

*use maple syrup honey, or agave in place of brown sugar

optional
Instructions
Steam-bake the acorn squash by cutting it in half. (At this point you can scoop out the seeds and save them to roast them, or you can bake the seeds with the squash, as I did, and then roast them. Either way works.)

Place the squash halves cut side down into a glass baking dish with about 1 cup of water. Cover tightly with foil and bake at 350 F for an hour.

Let cool slightly before handling...these babies are HOT!

Flip the halves over and scoop out the seeds. Add a dollop of butter to each half.

Add a dollop of brown sugar to each half.

Take your spoon and start to scoop the flesh out and mix together the butter and brown sugar within the squash shell. Scrape out as much of the flesh as you can. Sprinkle with a little cinnamon, nutmeg or cloves for some extra flavor.

Continue until its all mixed up and ready to serve.

Leave behind the empty shell. Toss it into your compost, if you have one! And you'll have 1 less bowl to clean.

Serve Roasted Sweet Acorn Squash as side dish.
Notes
Squash Seed roasting instructions - tap here!