Hi, I'm Erin.
And I have a meal plan creation problem.
I LOVE to create meal plans to make your life easier. Over the past few years as we've shared new meal plans, you've told me that you need this kind of meal plan or that kind.
You ask, I listen, I create new plans for you.
I now have a number of different types of meal plans to help take the stress out of getting dinner on the table AND to help you spend less on groceries each week. All of the meal plans provide recipes and shopping lists and will help simplify your crazy, busy life!
BUT they are all a little different and unique in their own way, each solving different problems and making your life easier in different ways.
Let me explain…and you can decide which will be most useful for you!
The $5 Meal Plan
Tired of planning dinner every.single.day? Let me do all the heavy lifting for you. Each week, I'll deliver a meal plan right into your inbox. The plan contains 6 dinner recipes, a breakfast recipe, lunch recipe, dessert recipe and usually a snack, beverage or side dish idea. Included is a shopping list, written by category with special notations for each recipe so it's super simple to customize the list if you already have ingredients on hand, or want to skip a meal.


The $5 Meal Plan currently offers the following
weekly subscription
plans:
Classic Weekly Meal Plan (Weekly Subscription)
Gluten Free Weekly Meal Plan (Weekly Subscription)
The $5 Meal Plan also offers "specialty meal plans" with the following themes. These are available as a one time purchase:
6-Week Slow Cooker Meal Plan
6-Week Paleo/Whole 30 Meal Plan
6-Week Vegetarian Meal Plan
6-Week 30-Minute Meals Plan
6-Week Summer Slow Cooker Recipes Meal Plan (coming April 8, 2016)
I'm ready to save the dinner hour and bring the fun back into grocery shopping and cooking for your family!
Mary's thoughts on the $5 Meal Plan – "Wow! Just downloaded week 37! We have all the ingredients on hand for the pear and blueberry slow cooker crumble! We will be making this over the weekend for sure!! I actually just bought a second slow cooke, just so that I could make a double batch meal (we are a family of 9 with lots of teen males) in the 8 qt, while doing a dessert in the 6 qt. Thanks for knocking another one out of the ballpark Erin! These look wonderful. Thank you Erin!"
We can tell you more about the $5 Meal Plan via email, just drop your contact info below!
MyFreezEasy Freezer Cooking Meal Plans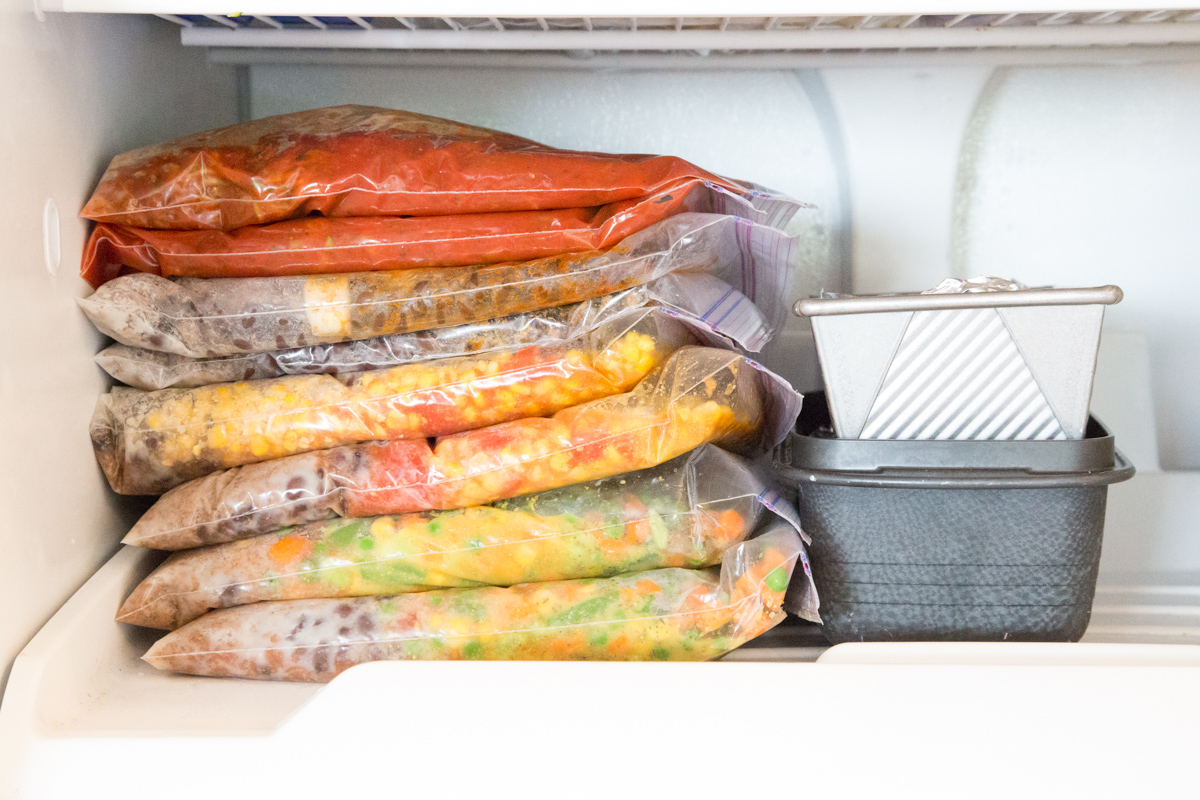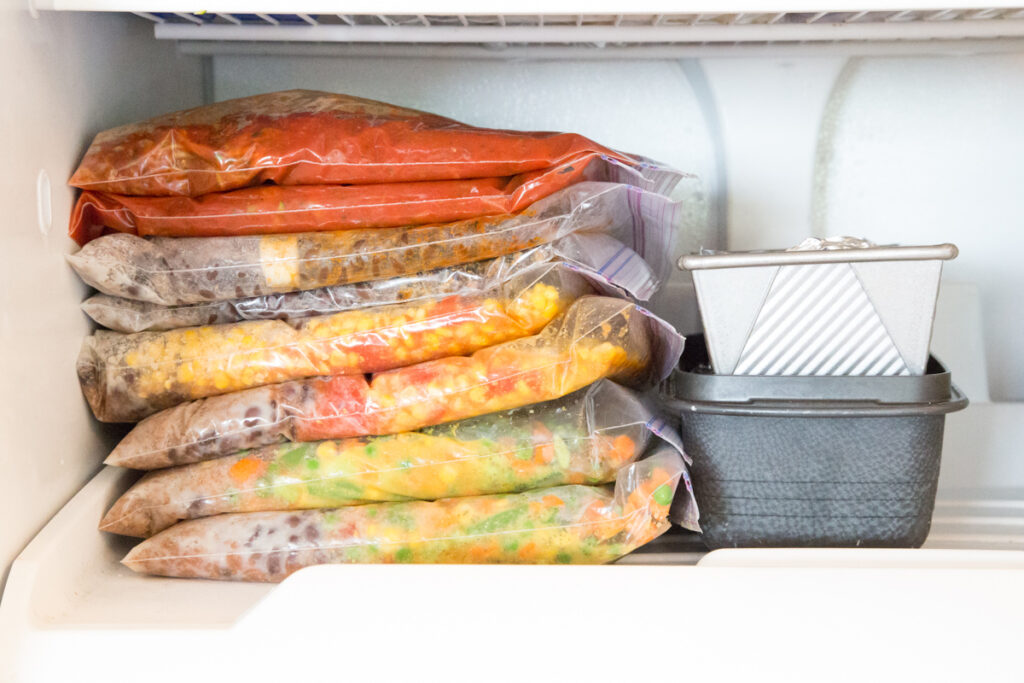 In addition to the weekly subscription meal plan, I also have several "freezer cooking meal plans" available. In Feburary 2016, I launched a brand new website where all of my new freezer cooking meal plans will "live."
MyFreezEasy Freezer Cooking Meal Plans will help you prepare 10 delicious meals to load into your freezer in less than an hour.
Step 1: Prep & load ingredients for 10 meals. (We will have options for 12 meals & 20 meals soon.)
(Yes, it will only take an hour to get all the ingredients into the right baggies and trays! I'll show you how!)
Step 2: Freeze your meals.
Step 3: Thaw and cook.
(Don't worry…I'll teach you how to quickly and safely thaw the food if you forget to pull it out the night before. It happens to me all the time!)
Step 4: Serve dinner without fuss or stress!
I will teach and equip you with a key strategy and set of tools and resources that will:
Help you to save time in the kitchen
Help you save money on your groceries
Help you achieve financial freedom or your next financial goal
Make getting dinner on the table less overwhelming
Give you more time to spend with your family
Help you get organized and finally feel like you can get a delicious, wholesome dinner on the table without losing your mind!
Here's what Elaine had to say about the FreezEasy meal plan she tried:
"Erin, I loved everything about the ease and organization with which you set everything up. I have found the biggest thing is staying organized with freezer meals and some plans or pinterest links haven't been especially planned out on the other end. I liked that you had the file and spreadsheet. Everything turned out great and it was easy to follow using your directions. I also liked that you put variations in your directions based on different diets."
Learn more about the MyFreezEasy Freezer Meal Plans.
20 Slow Cooker Freezer Packs for $150
These are the meal plans that almost broke the internet in 2014 AND caused a shortage of stew beef at Costcos around the country. 😉 (True story!)
These "2o meals for $150" meal plans show you how to make 20 meals using ingredients that total $150 (prices from my local Costco). I research the recipes, "mix and match" ingredients so the total cost is around $150. Then I assemble all of the meals "live on video" from my kitchen, to show you just how to do it.
These meal plans include ingredients that were purchased at Costco for $150. Most of the plans were developed for warehouse shopping, but they can be used at any store!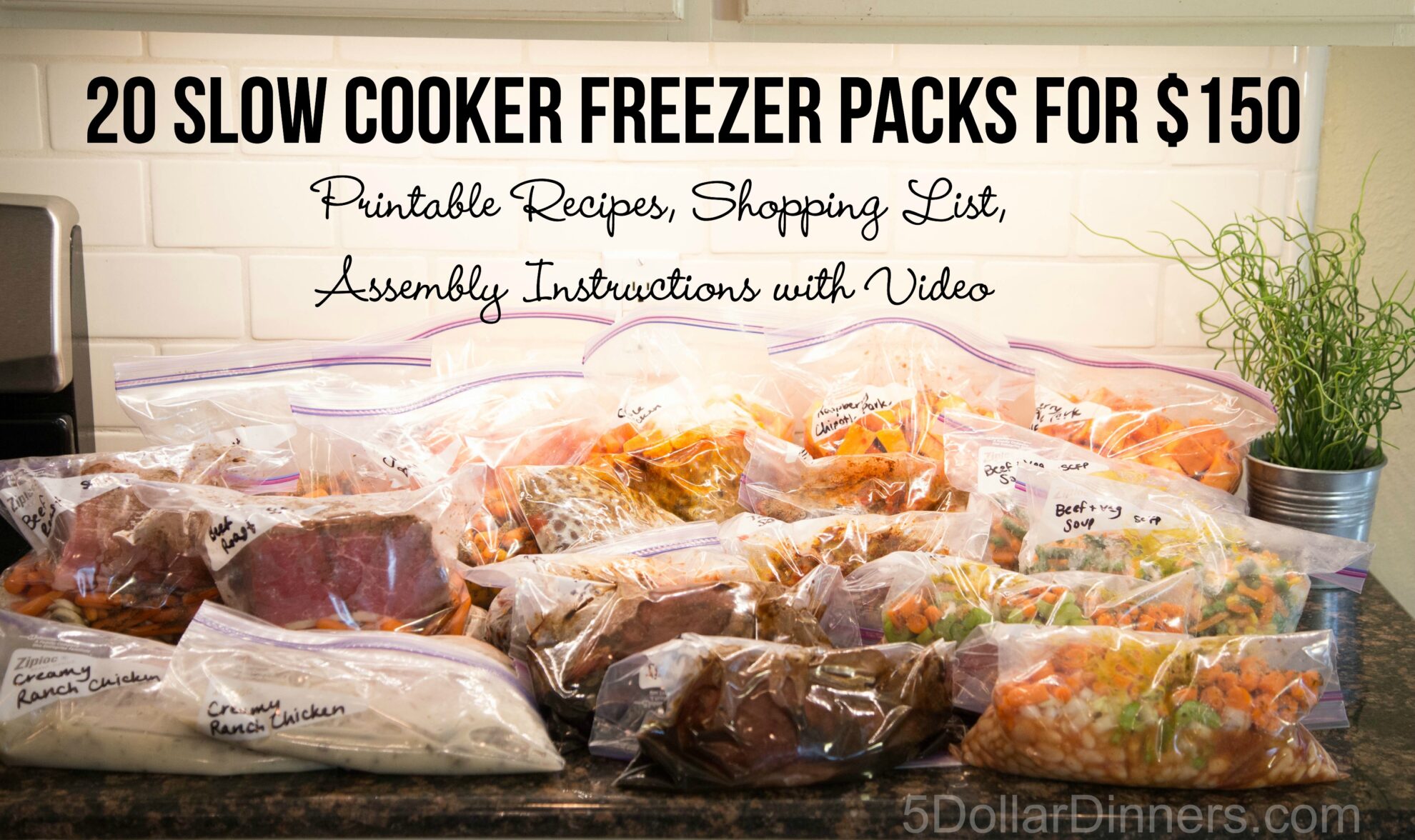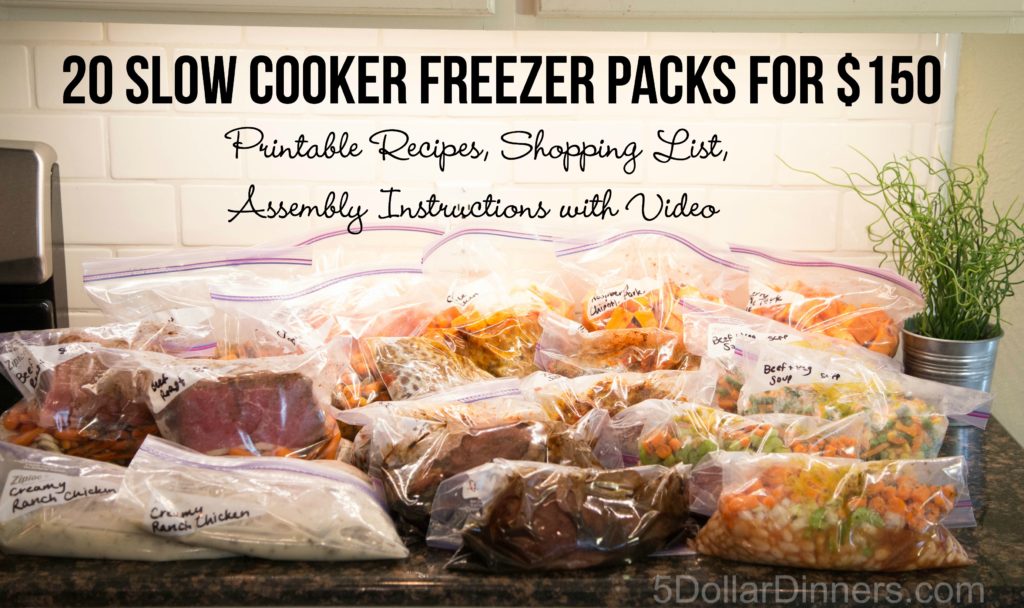 The most popular plans are below. You can see the complete list of plans in the series and their recipes here. You can add it to your cart below and visit the MyFreezEasy Shop to check out all the meal plan options and different recipe sets!
We will continue to develop new meal plans for each of the different types described above. If you'd like to get notified of the release and special offers for any future meal plans that we release, please let me know below!