Let me teach your kids how to cook – because having it come from someone besides mom & dad makes all the difference!
That's right – there won't be a "power struggle" when I'm teaching your kids…from my kitchen into your kitchen.
I want to turn your kid into a WHIS-KID!
Get it – see what I did there.
We are going to WHISK UP CONFIDENCE and CREATIVITY in the kitchen! And your kiddo will soon be a whiz in the kitchen. Or as I like to call them, a Whis-Kid!!!
My boys and I have loved teaching your kids how to cook in the School Cancellation Kids Cooking Lessons from this past spring.
I wanted to make things a little more "formal" by creating the Whis-Kid Guidebook that goes along with all of the video lessons.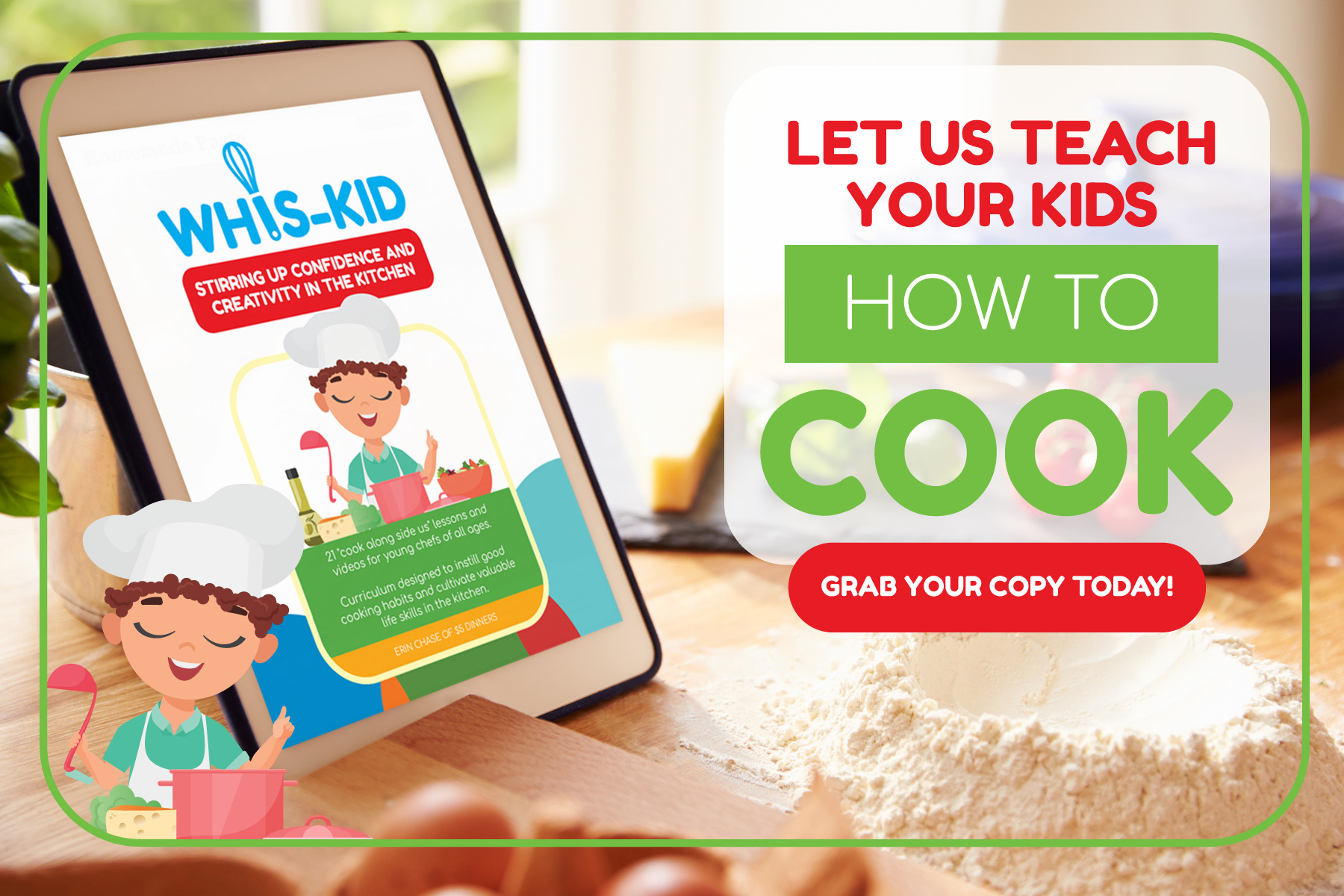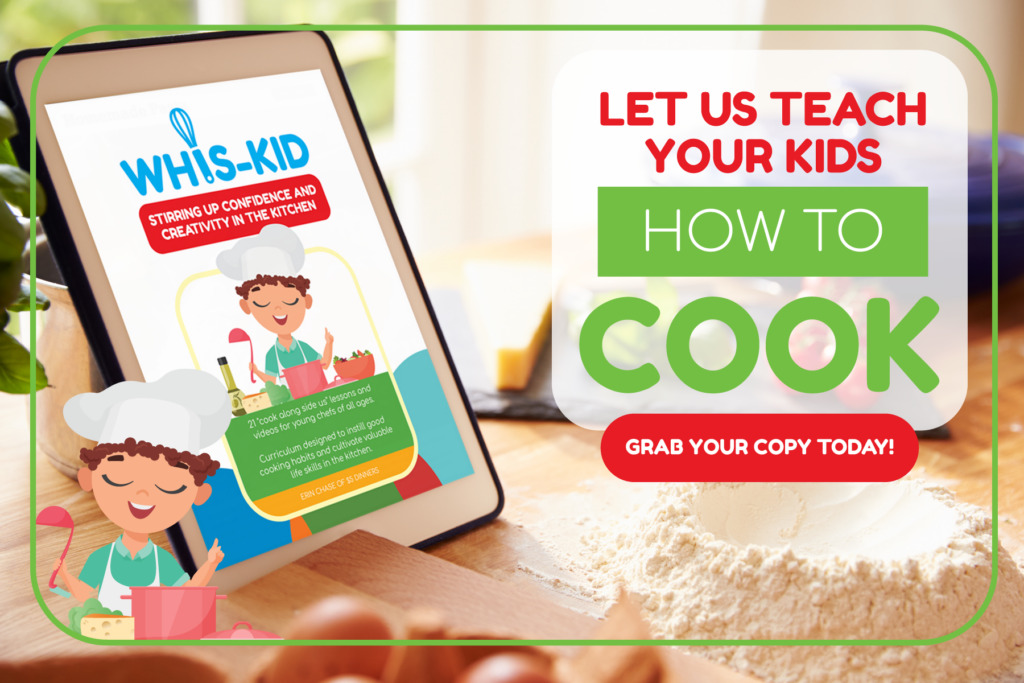 The Whis-Kid Guidebook is NOW AVAILABLE!!!
You can order right here on $5 Dinners!!!
(Or you can visit our shop to learn more about the different options we have available – tap here to learn more.)