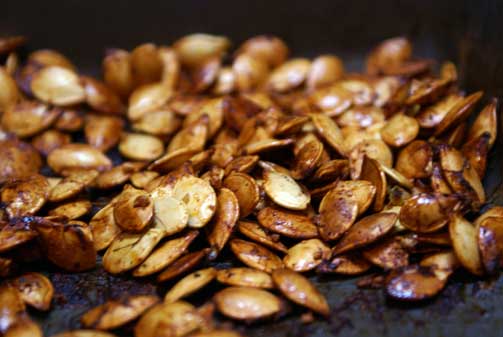 1. Scoop seeds from squash or pumpkin. Remove as much of the flesh attached to the seeds as you can. If there's a little left, that's OK!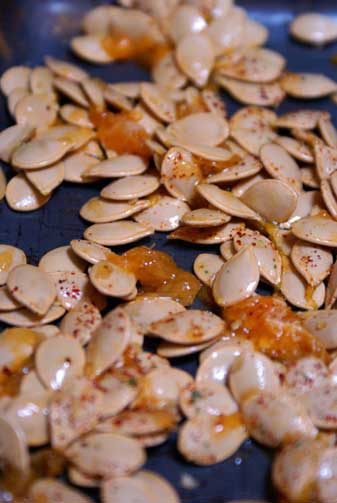 2. Spread seeds out on cookie sheet or in shallow metal baking pan in a single layer. Drizzle with olive oil and sprinkle with chili powder and garlic salt. Eyeball it! (Amounts will vary depending on how many seeds you are roasting)
3. Roast in 400 degree oven for about 5 minutes. Remove from oven and "stir the seeds around", flipping, stirring, rotating. Just move them a bit and return them to "single layer status." Roast for another 5-8 minutes, or until most are crispy and have browned a bit. Let cool a bit before eating!
A delicious and healthy treat!
What other spices or sweetness do you like to add when roasting your pumpkin seeds and squash seeds?