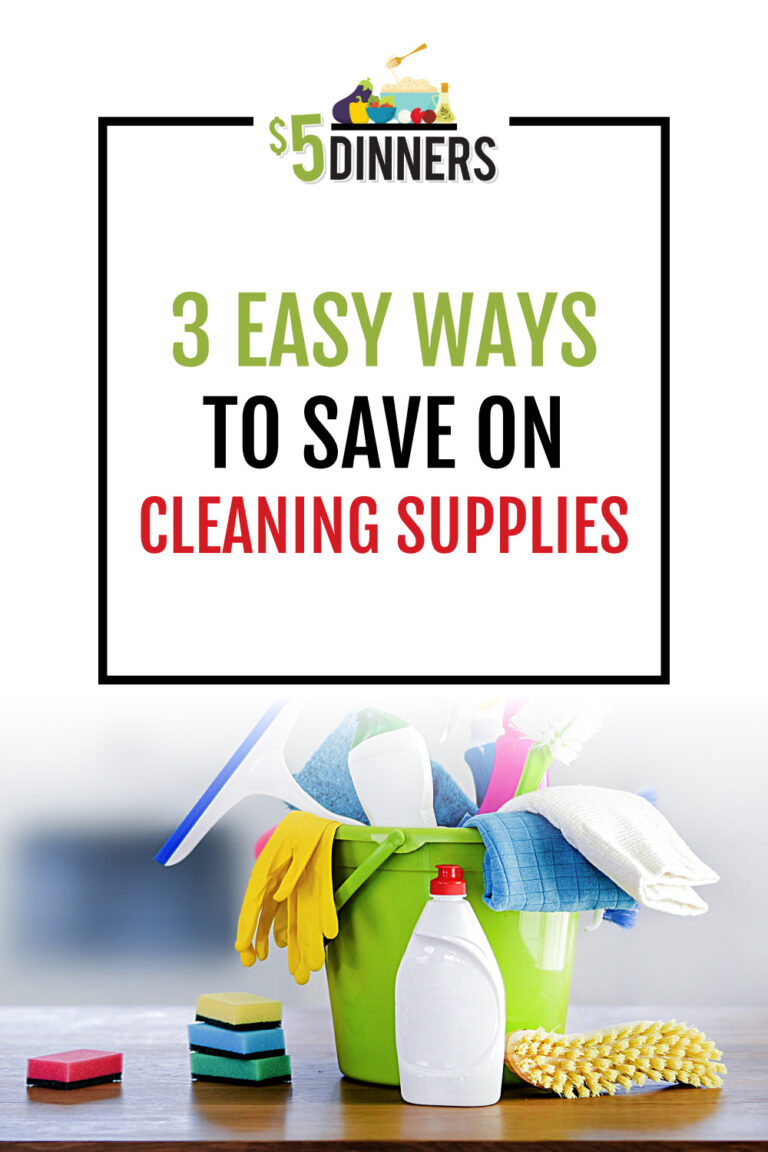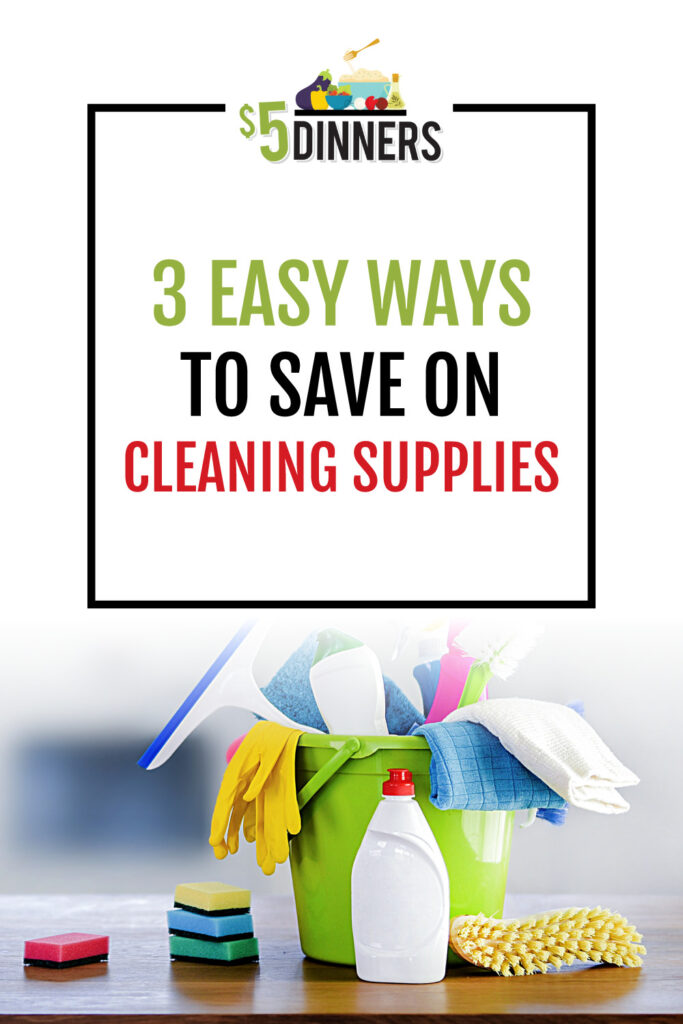 If you're looking to save in 2017, add these to your "to try" list…
When it comes to an area of your grocery budget that you can save money without really feeling a hit, cleaning supplies is on the top of my list. I have shared many times that I like to save on cleaning supplies and toiletries so that I can free up more of my grocery budget for fresh, healthful and organic ingredients.
You can save money on cleaning supplies in many ways: from using coupons to changing products or brands, and even making your own.
Coupons and sales…
If you have a favorite brand or cleaning supply that you just can not live without, then you need to drill down and pay close attention to the sales and best prices for these items. You'll save big money by stocking up when you have coupons and sales. Grabbing several every time they are on sale will save you from having to run out and pay full price. Never pay full price is my motto and it should be yours too!!!!
If you have a warehouse club membership, keep and eye on sales they hold discounts or "sales" for bulk discounted cleaning supplies.
For great coupons on your favorite cleaners, check the product/manufacturer's website or other popular printable coupons sites. If none are provided don't by too shy to send them an email. Don't forget to check digital coupon apps for everyday basic cleaning supplies. Opt for concentrated versions of your favorite cleaners, then mix up your own in bottles. You can save big in the long run with this strategy.
Don't be shy to try store brands to save money. Many store brand products can be just as great as the name brand. You save by not paying for large marketing campaigns large brands use to get more sales. You are paying for the product, not the label when you buy store brands.
Make your own…
A great way to save on cleaning supplies is to make your own. Nearly anything can be cleaned with a few household basics like vinegar, baking soda, dish detergent, and hydrogen peroxide. With these simple ingredients, you can fight the toughest messes while saving money and reducing chemicals your family comes into contact with.
See lots more natural solutions for cleaning products without toxic fumes and harsh chemicals using essential oils here. Mix in some essential oils for a natural fragrance too. And, there are even essential oils that will kill germs and protect your family from illness while smelling great.
Try products that don't require cleaners to save on cleaning supplies…
Ditching cleaners as often as you can really add up on savings over time. Dryer balls are great for replacing dryer sheets and will save you a large amount of money. You can add a few drops of lavender to make your laundry come out smelling great.
Microfiber clothes can clean and dust nearly anything with just a bit of water. This is great for quick cleaning without spending a lot of money on cleaning supplies or costly paper towels. Keep a basket of folded microfiber clothes handy for easy cleaning. Flour sack towels and crumbled newspaper pages are both great at achieving a streak-free shine on glass with just a little spray of water or diluted rubbing alcohol.
For more great grocery savings tips and strategies, I'd highly recommend my free grocery savings workshop!


Disclaimer: As an Amazon Associate, I earn commissions on qualifying purchases. Reviews, opinions are my own.