We just LOVE pineapples. Sweet ones that is! When we lived in the Dominican Republic, we often saw pineapple plants growing along the side of the road, or in someone's yard. The reason they are so expensive is that they take a LONG time to grow. And the plant only produces 1 pineapple, every other year (so I'm told!). The leaves of the pineapple plant have a beautiful pink and green coloring, but watch out…they are spiky and prickly!
When I go to choose a pineapple, I look for one that has a tint of yellow all the way up the pineapple. If the bottom of the pineapple is yellow, but the top portion is still green-ish, then it won't be as sweet as it could/should be! If the pineapple is "all green" pass it by…it won't be sweet at all!
Another helpful hint is to smell the bottom yellow part of the pineapple. Does it smell sweet? If so, then get it!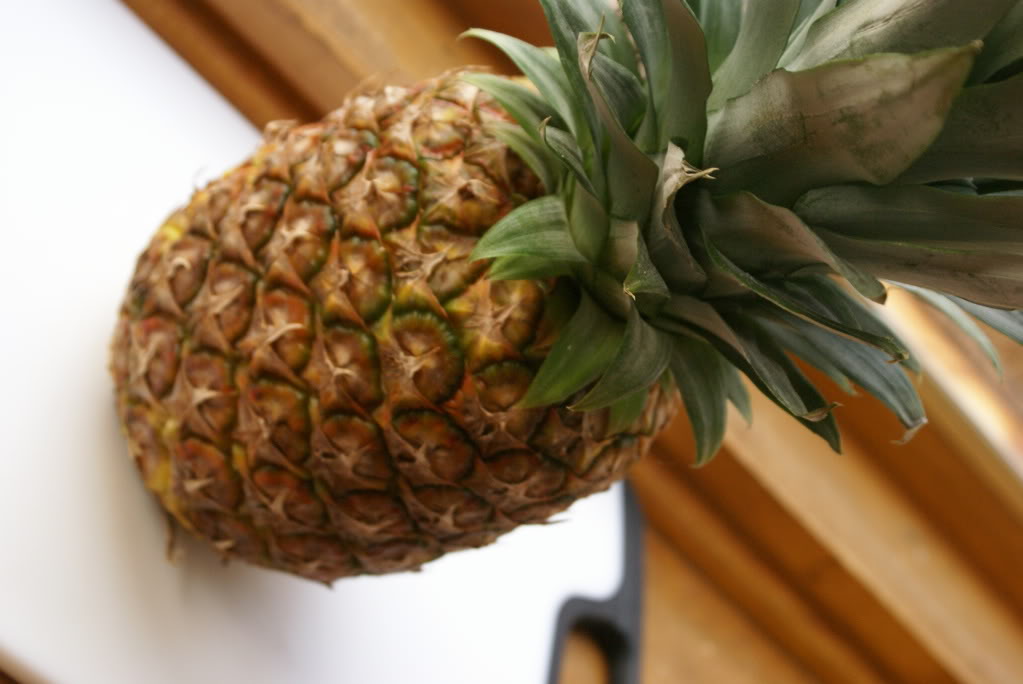 Removing the "pineapple hat" can be done 1 of 2 ways, depending on how tight it is still on the pineapple. The first way is to take your hand up from the bottom of the "hat" and grab the "hat." With a good grip on the "hat," give it a hard twist. If the "hat" is loose, it will twist off easily. If that doesn't work, try #2…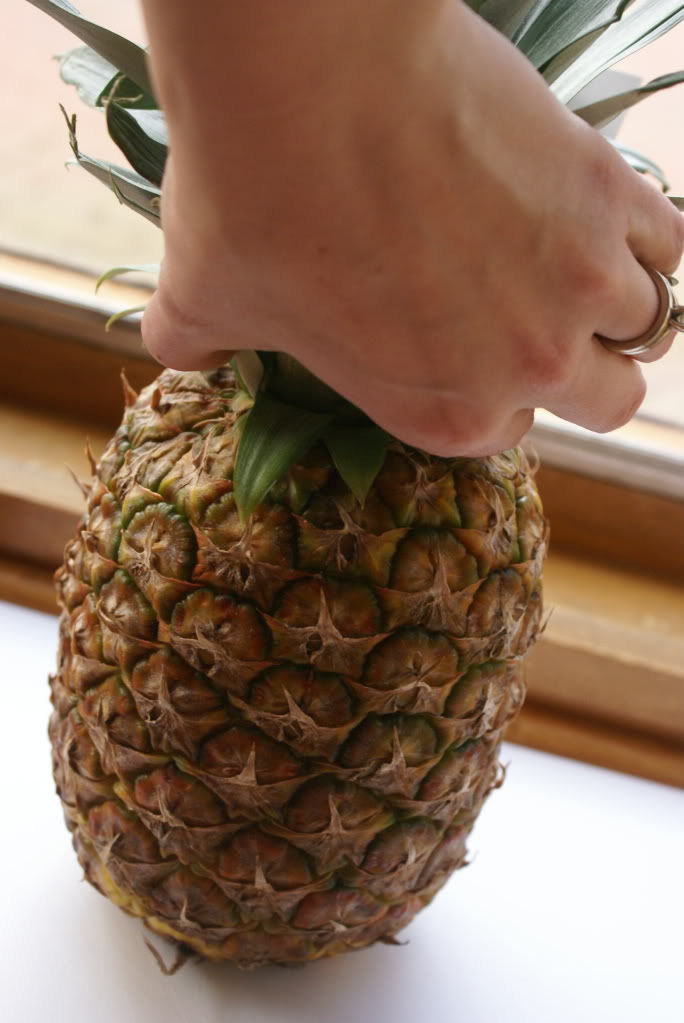 Method #2…It's difficult to see from the picture, but I am banging the "hat" on the edge of a counter. Give it a good whack on the counter edge, as close to the bottom of the "hat" as you can. It should pop off on the first whack…if you whacked hard enough!!! If not, try it again.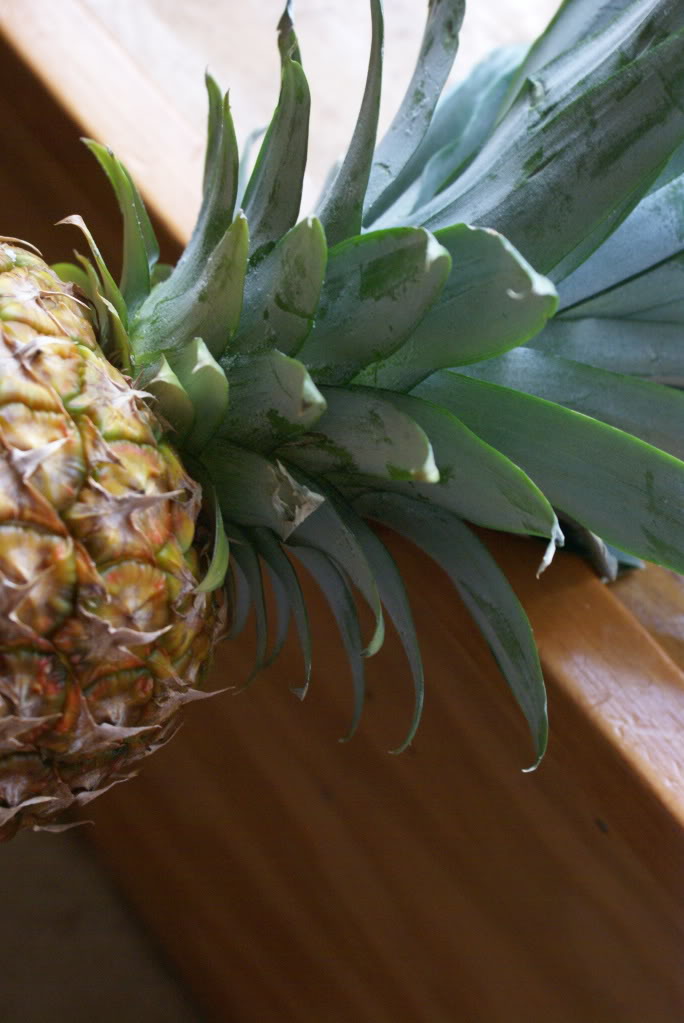 Once the "hat" is off, cut off the top and bottom of the pineapple.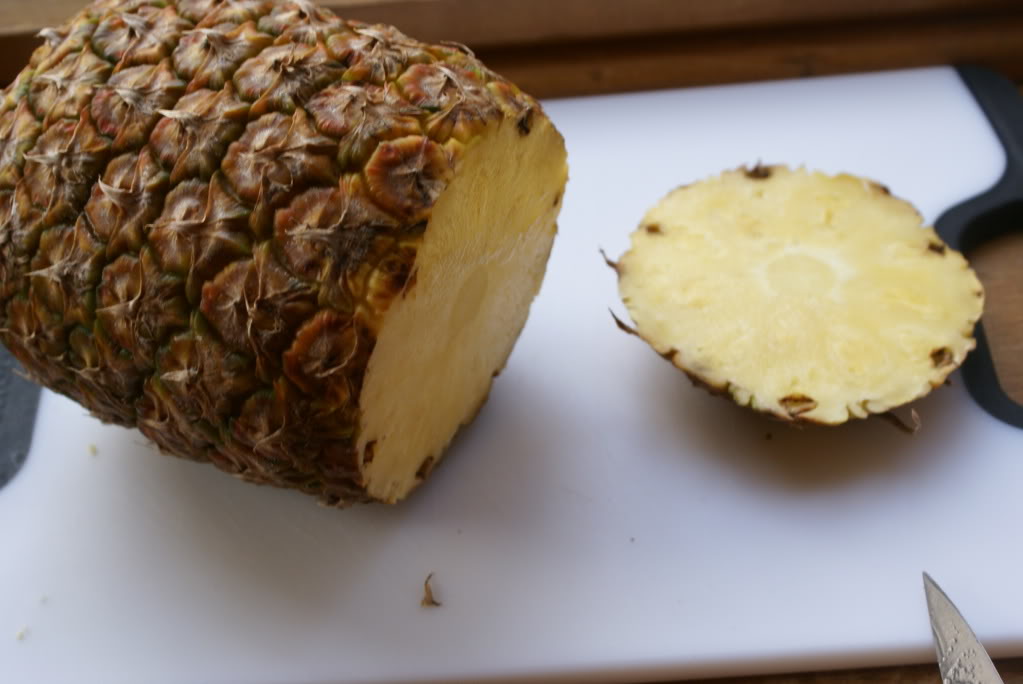 Sit the pineapple up right and slice off all the edges (I do realize there is another method to cut them, where you cut out the core before removing the "skin". I don't think this method gives you "the most fruit"!).
Be sure to cut off all the "eyes" that you see. It is said that bacteria can live in there, so you want to remove them all.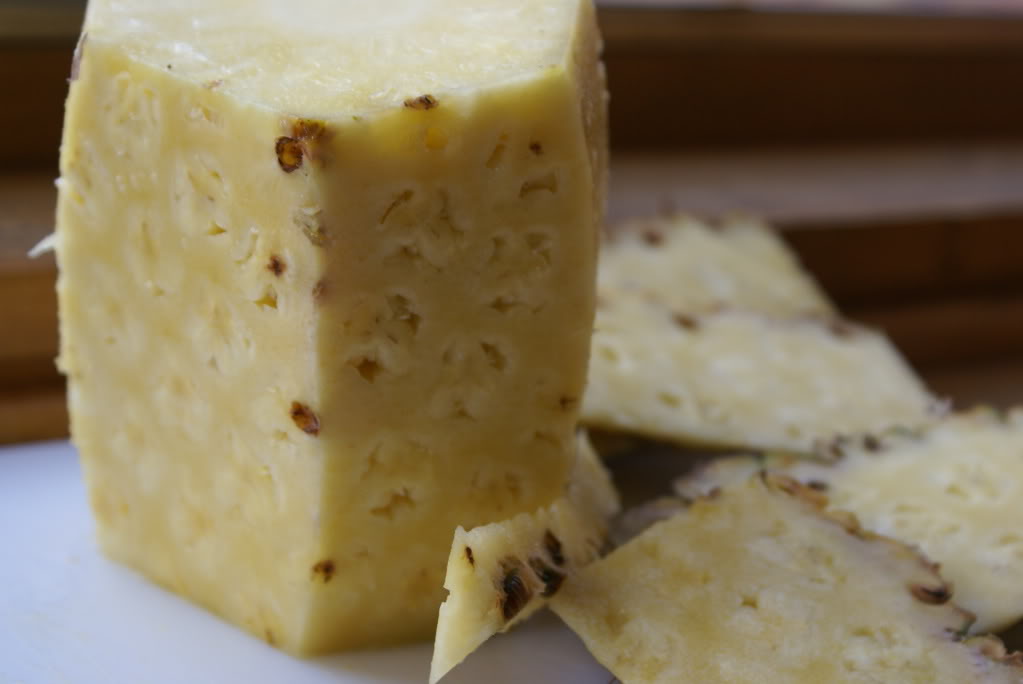 Make 4 downward cuts around the core leaving 4 large hunks of pineapple. Remove any last little "eye" parts.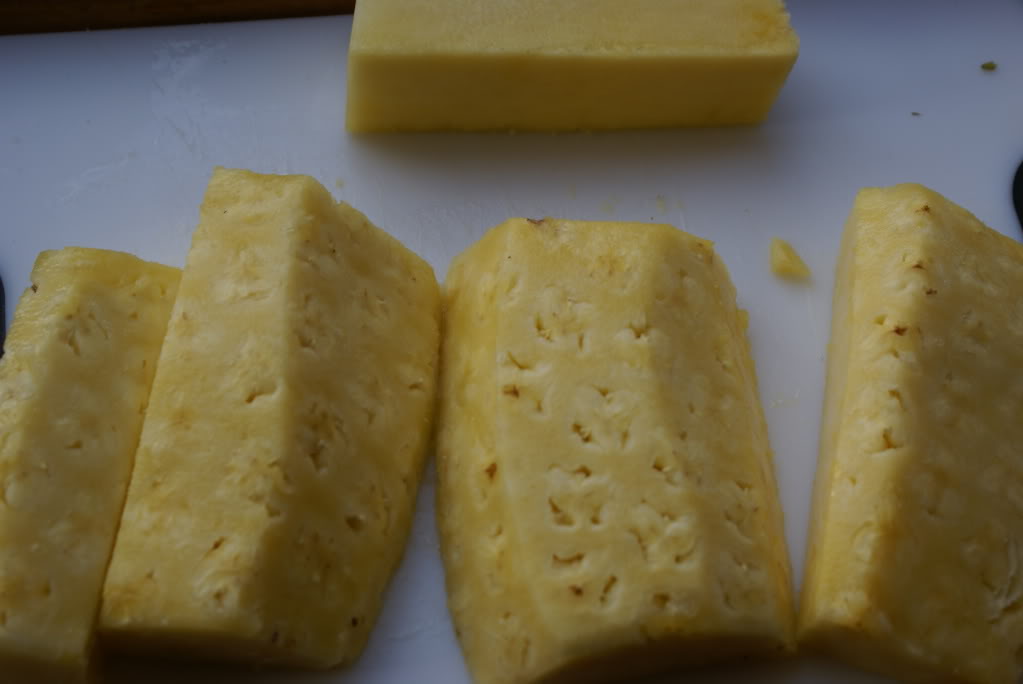 Slice or dice as you wish.
If your pineapple is super sweet and juicy, you might consider juicing it in a juicer and then freezing the juice in ice cube trays. You can then add a few cubes to a smoothie to give it that extra sweetness that can only come from a pineapple!