Do you know the reason why you should freeze cookie dough?! Here I explain why you should freeze cookie dough and how to properly freeze cookie dough!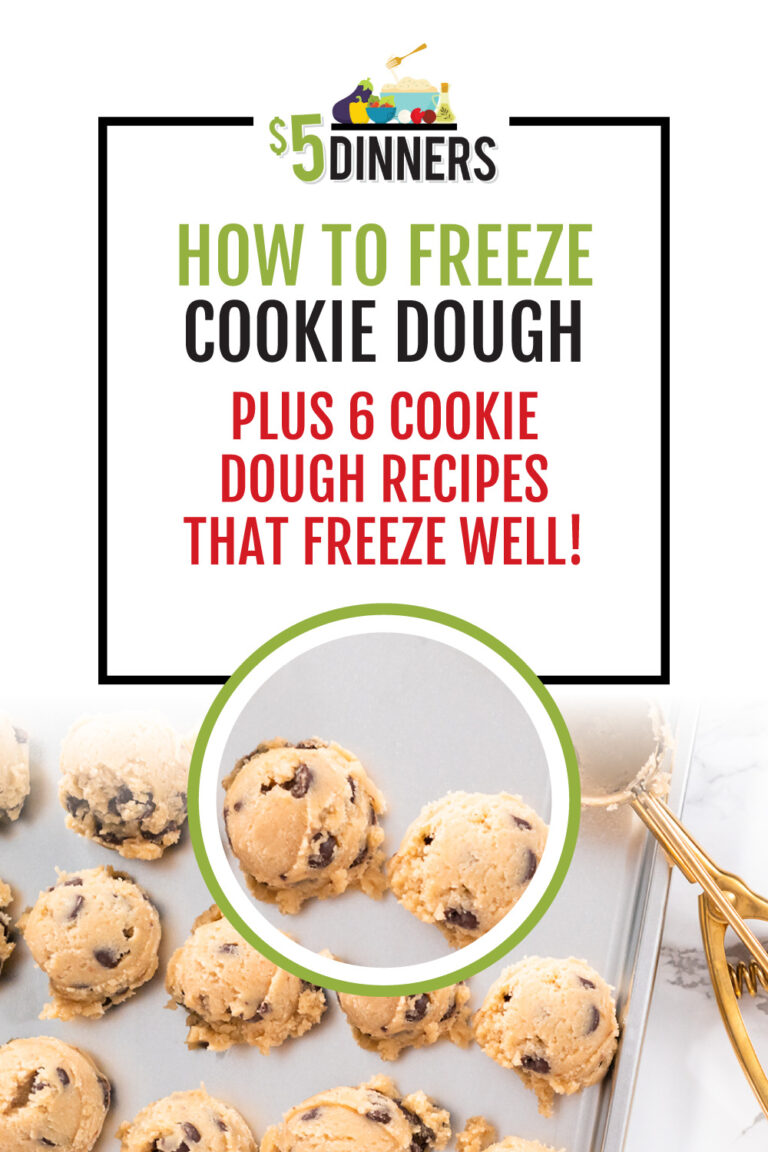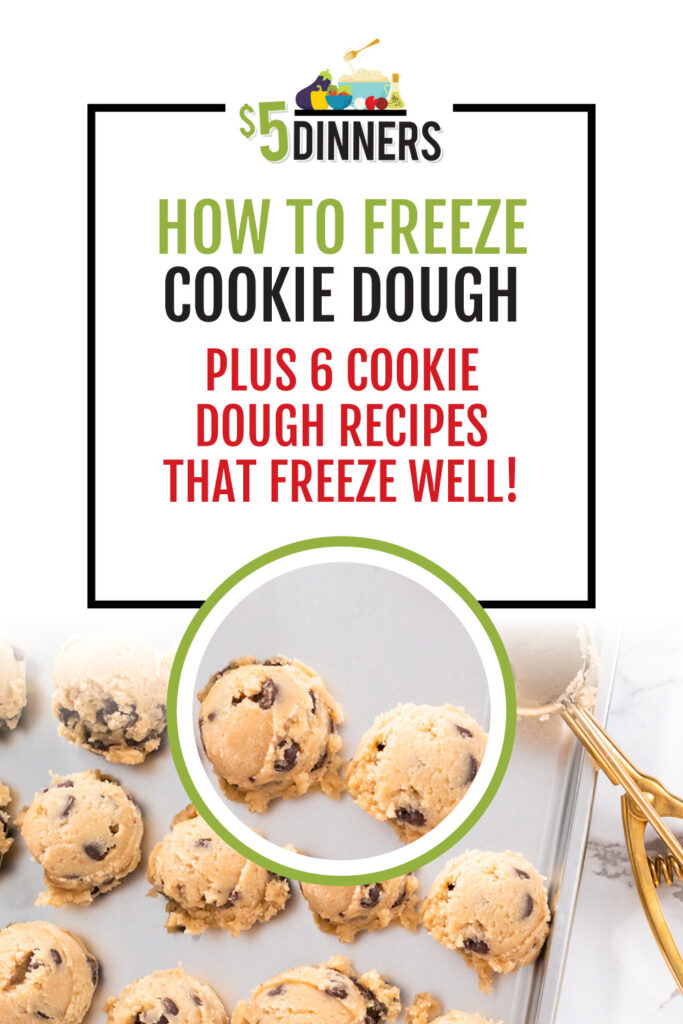 I've shared a few of my tips for how to freeze cookie dough in the past, and I wanted to revisit it again as we move into the holiday baking season. I'm planning on doing a couple of "dough makes" in November, as one way to stay ahead of myself once the crazy holidays hit. I'd love to have several batches of dough in the freezer for when those last minute cookie swaps and class parties sneak up on me. Also, I much prefer to make one big mess when it comes to baking and always prefer to double and triple batches of everything I'm baking. Less flour-y mess!
My Favorite Cookie Baking Tip

Let the dough sit in the fridge or freezer for at least 24 hours before baking.
Theory: Cookies bake to perfection, perfectly crispy on the edge and gooey in the middle, only after the dough has had at least 24 hours to sit in the fridge. The article even suggests letting the dough sit for up three days before baking.
The Reasoning: Waiting allows the wet ingredients to soak into the dry ingredients. When given the proper amount of time to do this, the cookie will bake to perfection.
Before you call me crazy, try it. Once. See if you notice a difference.
Do whatever it takes to hide the dough in the bottom back corner of the fridge, so no one tries to sneak a bite or bake before 24 hours is up. (And that includes you!)
If you're still not convinced – ever wonder why restaurant and bakery cookies are baked to perfection?! You guessed it – their dough was frozen/chilled before baking.
So………that's plenty of reason and explanation to get you to freeze/chill your dough, right?!
Freezing Cookie Dough Balls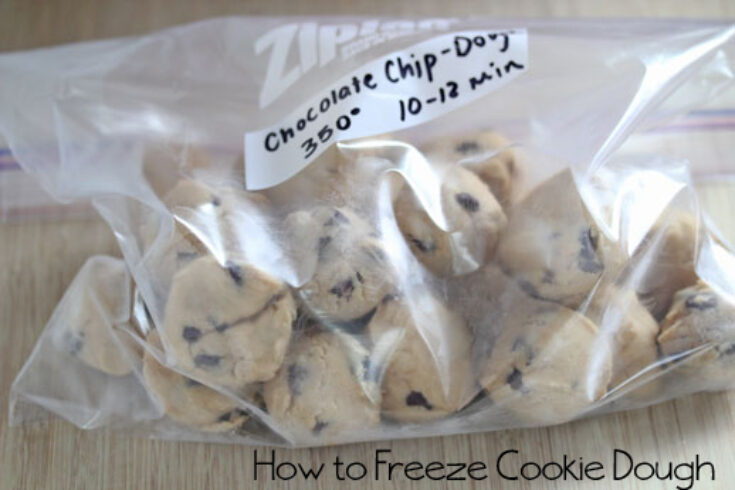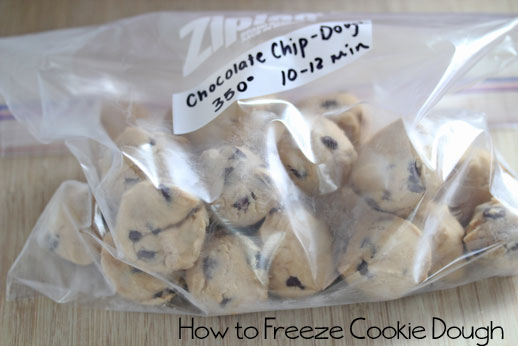 Simply scoop out a small dough ball's worth and place onto a piece of wax paper on a baking sheet. Flash freeze for 20-30 minutes, then transfer dough balls to plastic freezer baggie. You could also lay the balls flat in a plastic freezer baggie and freeze them in a "tray form."
Freeze, up to 3 months.
To cook, pull out the ones you will cook and place them on the baking sheet and let them warm up some while the oven preheats. I've found that if they just get a few minutes out of the freezer to warm up to room temp, the baking time does not need to be modified from the original recipe. If you are taking them straight from the freezer to a hot oven, I'd add no more than 2 minutes of cooking time…watch them closely as to not overbake!
Freezing Cookie Dough Rolls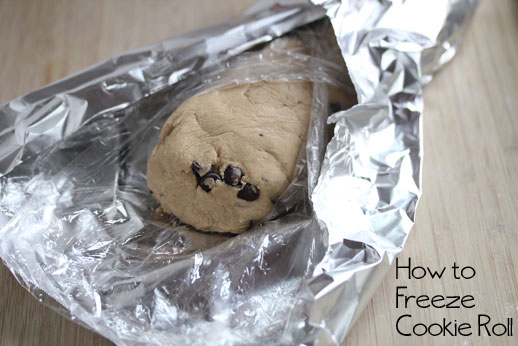 If you're wanting to make cookies using the "slice and bake" method, then I recommend freezing the dough in a log shape. lay out a piece of aluminum foil and then a sheet of plastic wrap over the foil. Drop the dough onto the plastic wrap and shape into a circular log, much like the "rolls" that you purchase at the grocery store. Press until it's uniform in shape. Wrap the plastic wrap around it and twist off the ends. Then wrap the foil around the plastic wrap. Freeze, up to 3 months.
To bake, slice and bake as directed in the recipe. Thicker slices may require an additional 1 to 1 1/2 minutes of cooking if the slice is mostly frozen.
Cookie Doughs that Freeze Well
Happy Dough-Freezing!