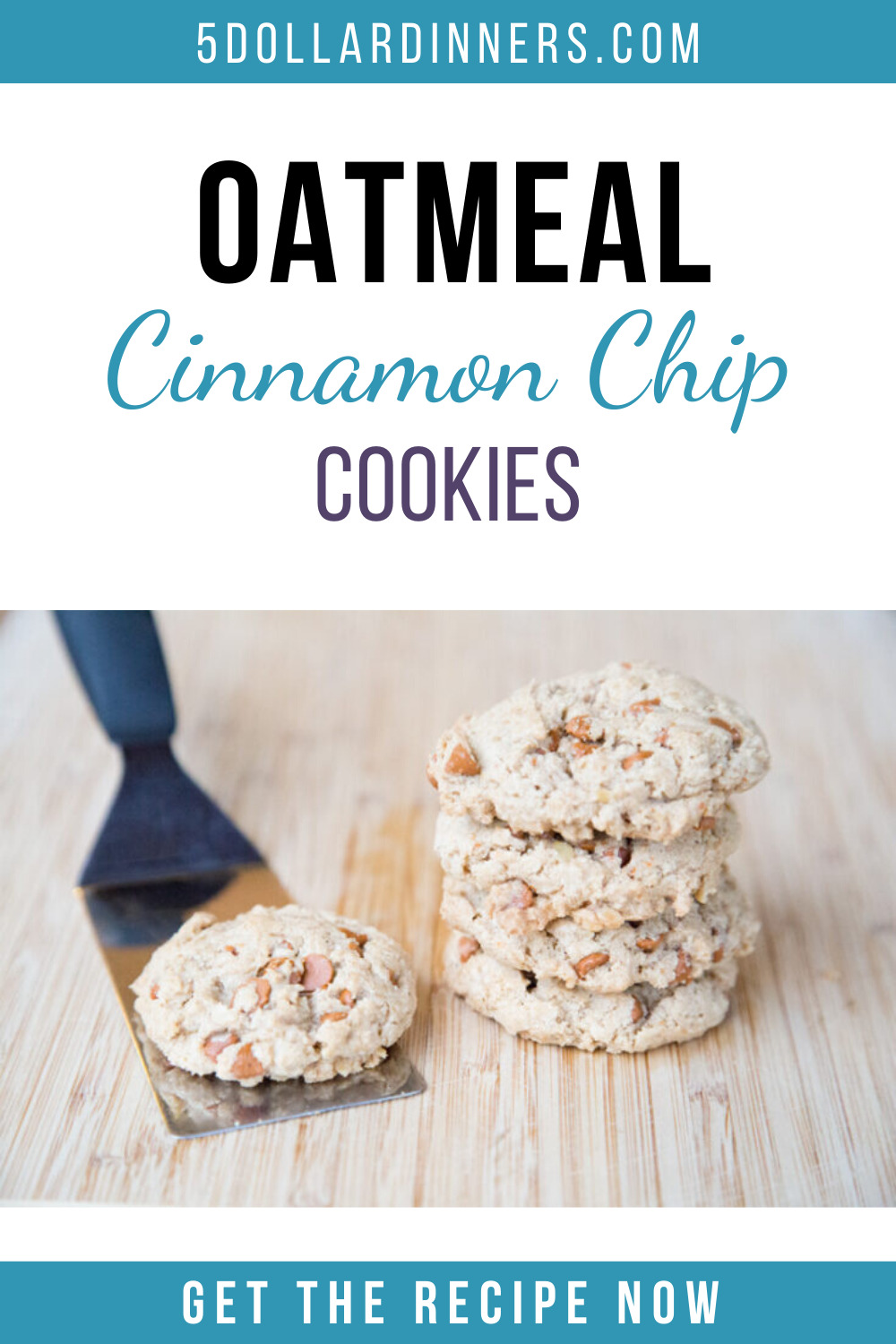 Yup, yup. This is a super basic Oatmeal Chocolate Chip Cookie recipe, with the chocolate chips swapped out for cinnamon chips, plus the addition of a secret spice.
Two weeks ago, I snatched a couple bags from the store to try in a new recipe and ended up with some extra cinnamon chips so I made these amazing cookies. These might become 'our family cookie'…
One kid likes chocolate chip cookies
One kid likes oatmeal raisin cookies and will not eat chocolate chips (which makes me wonder how he and I are related!)
One kid likes just about anything
One kid likes to eat these cinnamon chips right out of the bag
That being said…this is a fantastic combination for everyone and we all really enjoyed these cookies! Upon first bite, you think they are going to taste like butterscotch cookies. But then the cinnamon hits full force and YUMMY!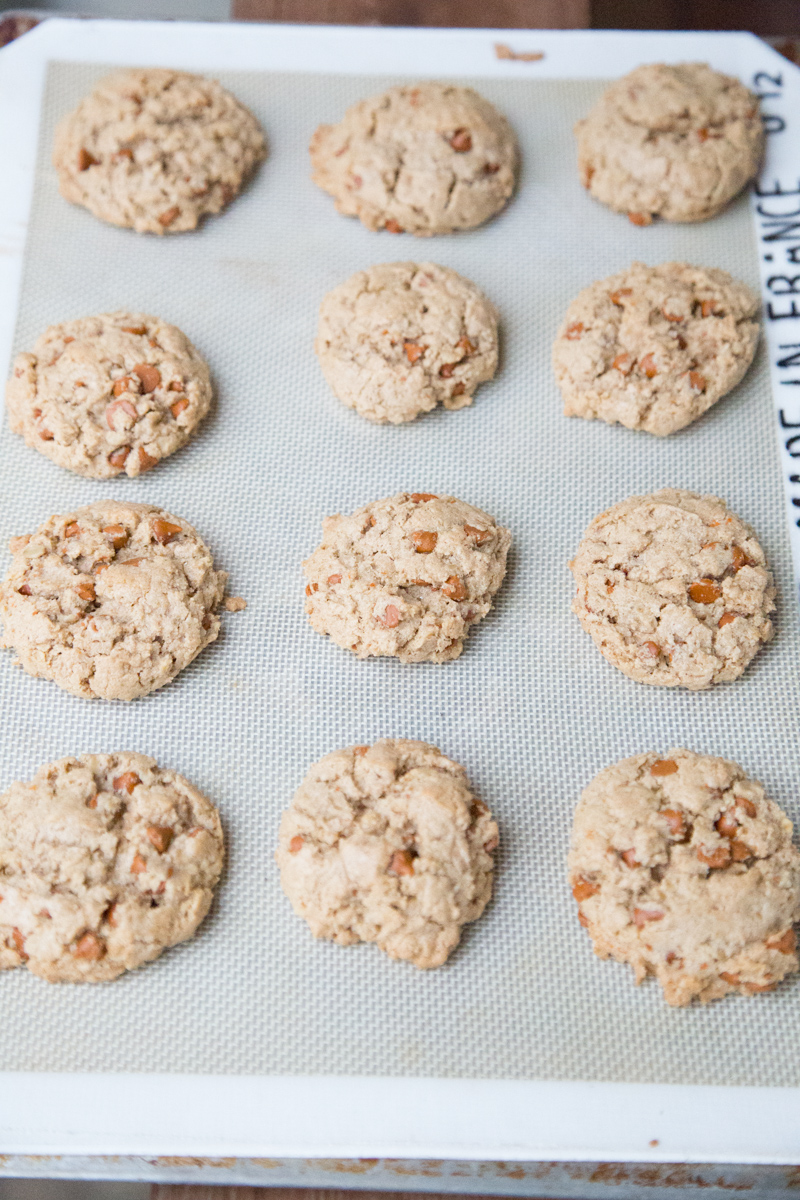 This child is so crazy adorable. I *think* he has finally learned that he has to wait for the cookies to bake. That's a tough lesson for a 2 year old. Here he was 'counting' the cookies, like his big brother had just been doing.
While I could not understand any of his 'numbers,' he was still adorable nonetheless. (He is following in his big brothers' late-talker footsteps!)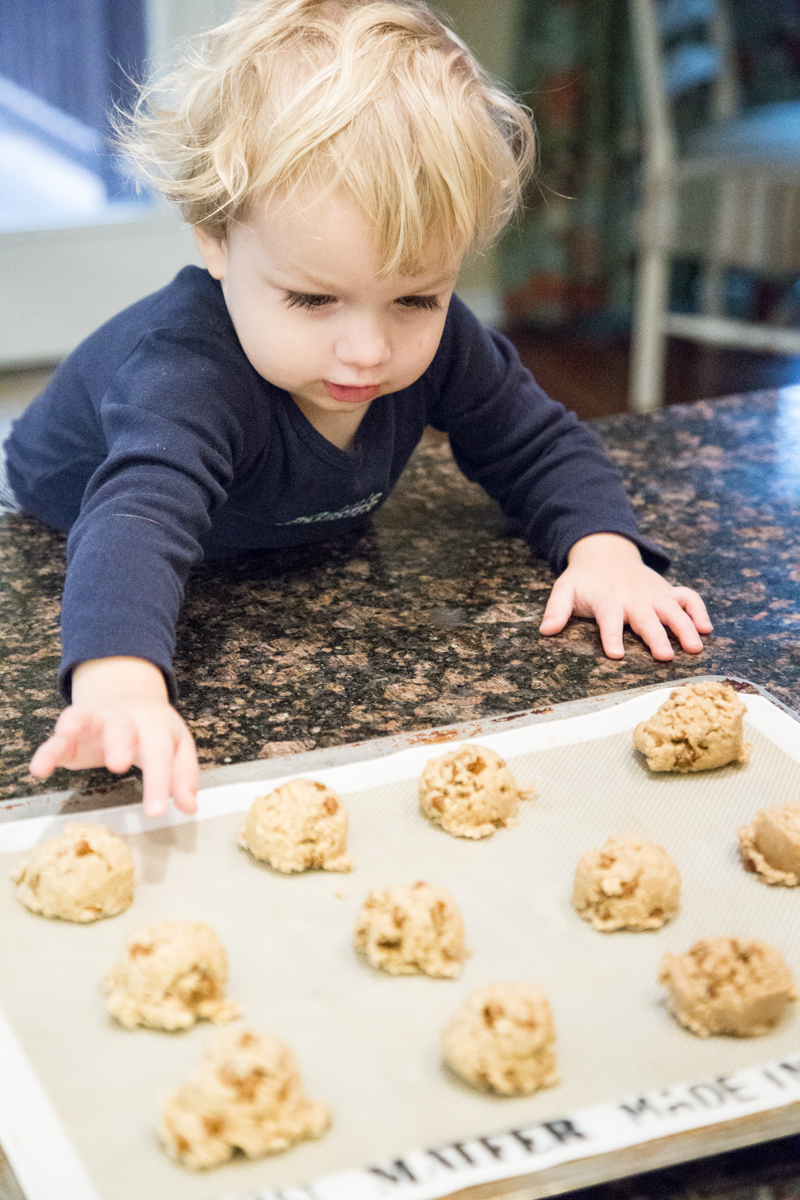 Perfectly soft.
Perfectly baked.
Perfectly delicious.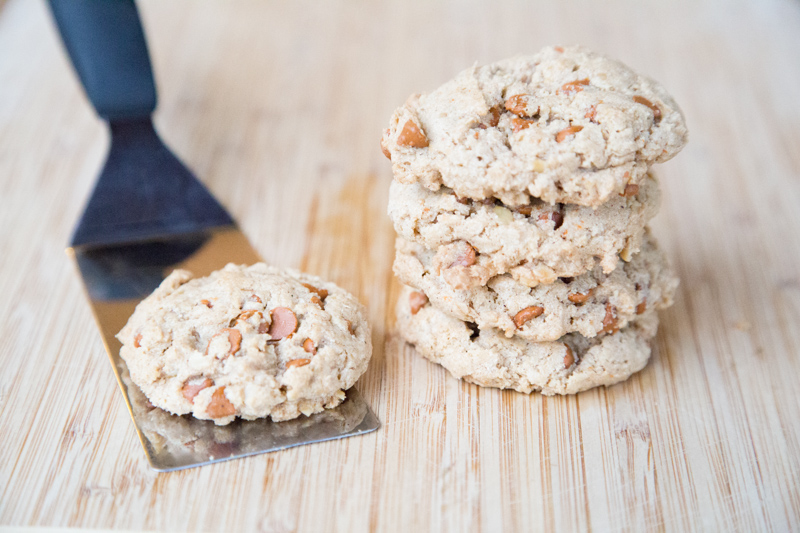 Cinnamon chips will change your cookie-loving life!
Ingredients
2

eggs

2

sticks butter

1

cup

brown sugar

1/2

cup

white sugar

2

ts

2 tsp vanilla

3

cups

rolled oats

1 1/2

cups

flour

1 1/2

tsp

cinnamon

1

tsp

ground cloves

1

tsp

baking soda

1

tsp

salt

12

oz

cinnamon chips
Instructions
Preheat oven to 350.

Cream the eggs, butter, sugars and vanilla. Stir in the oats, flour, cinnamon, cloves, baking soda and salt.

To the dough, gently mix in the cinnamon chips. Scoop onto baking sheet and bake in the preheated oven for 11 to 13 minutes. Makes 36-40 cookies.

Let cool on cooling rack before serving.

Serve Oatmeal Cinnamon Chip Cookies.