Whisk up these homemade spice blends to save money, starting with this easy Homemade Ranch Dressing mix recipe!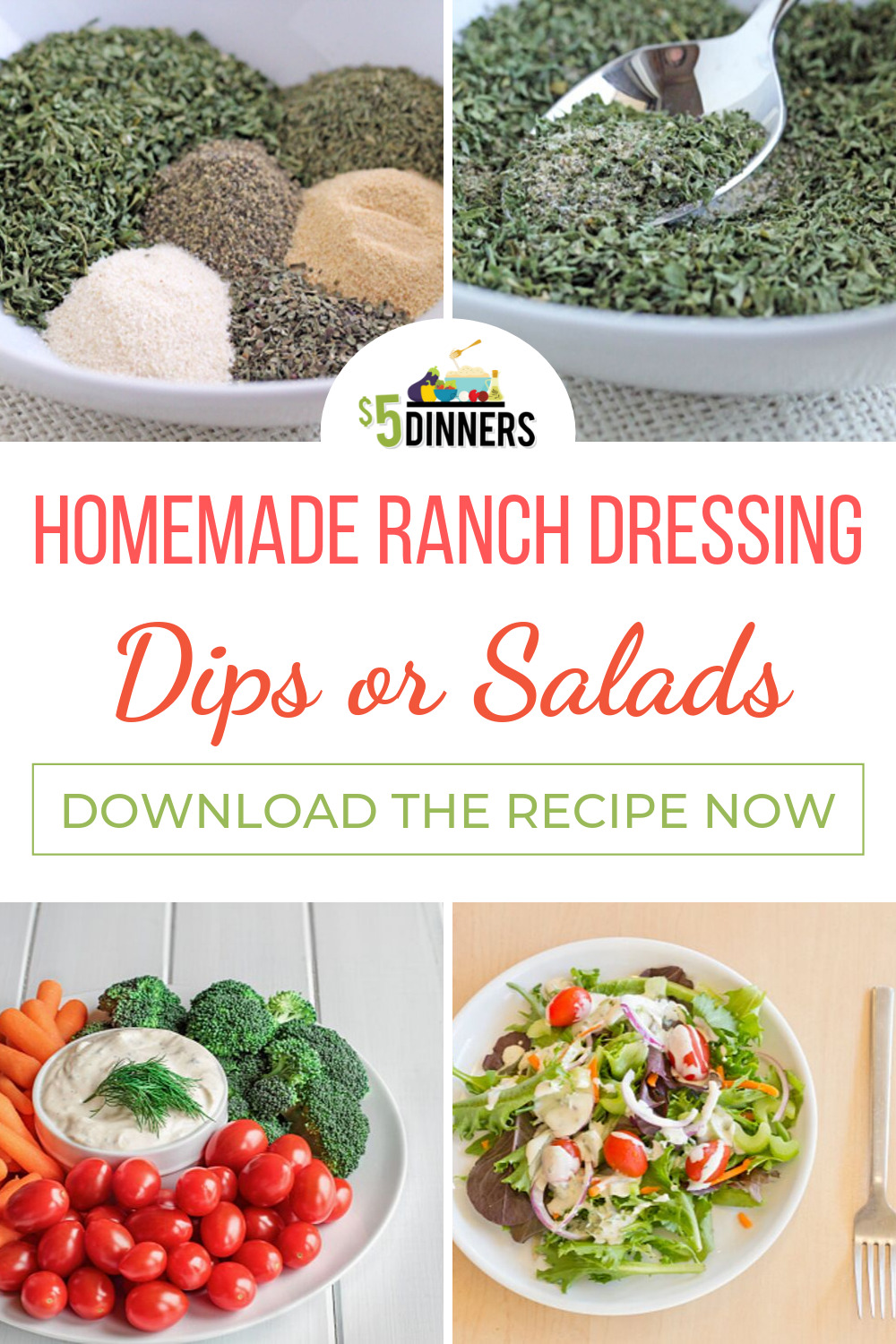 I love, love, love my homemade taco seasoning mix.
It's convenient, cheap and oh-so-tasty. And I'm mixing up a new homemade seasoning mix today…this time for ranch dressing!
This past weekend I planted some lettuce and other cold weather veggies. I try to eat a salad for lunch everyday and usually mix up a quick vinaigrette. And while I love my vinaigrettes, I also like variety.
I've been craving ranch dressing lately and much prefer this dairy-free homemade ranch dressing. While I wait for the fresh parsley, dill and basil to grow up in the garden and be ready for some "fresh herbs" ranch dressing mix, I plan on using this version with the dried spices until then.
I also love this because it costs a fraction of what you would pay for a packet at the store, and makes twice as much!
Before we get to the recipe, how about a few homemade seasoning mixes to try out!
Get the herbs and spice blend you need to make easy homemade ranch dressing mix for salad dressing or ranch dips.
Servings -
1
packets worth
Ingredients
2

Tbsp

dried parsley

1

tsp

dried dill

1

tsp

garlic powder

1

tsp

onion powder

1/2

tsp

dried basil

1/2

tsp

pepper
Instructions
Add each of the dried spices to a bowl and gently stir.

This combo makes 1 packets worth of dry ranch dressing mix.
How To Make Homemade Ranch Salad Dressing
Add 1/2 cup mayonnaise, 1/2 cup sour cream, and 1/2 cup milk with 2 Tbsp of the above mix.
Shake or whisk together and pour over a salad.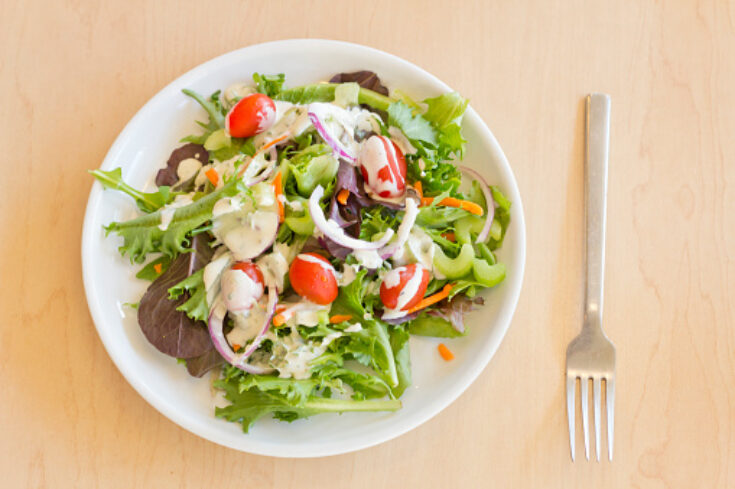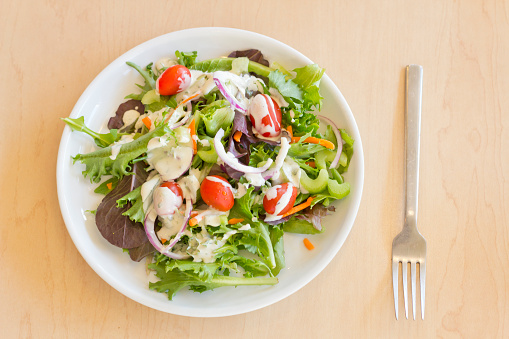 How To Make Homemade Ranch Dip
Add 1 cup of sour cream plus 2 to 3 Tbsp of the above mix, with a pinch or two of salt (to taste.)
Let sit in the fridge for at least 2 hours, to allow flavors to mingle.
Serve with veggies or crudites.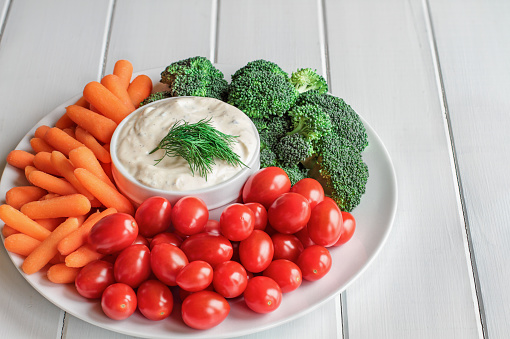 Recipes from $5 Dinners that call for homemade ranch dressing mix
This recipe is featured on Meal Plan Monday #216.