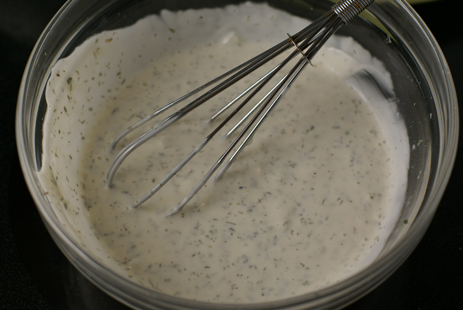 I was inspired. Two totally unrelated events. An inspiration.
Stumbling upon this post from Pioneer Woman
Scoring a free head of lettuce from Kroger this past week (thanks to the Kroger best customer coupons!)
My light bulb moment…
You see. I like salad. I like lettuce. But straight iceberg lettuce is tough to swallow. It's just so bland.
But top it with some STRONG homemade garlic ranch dressing.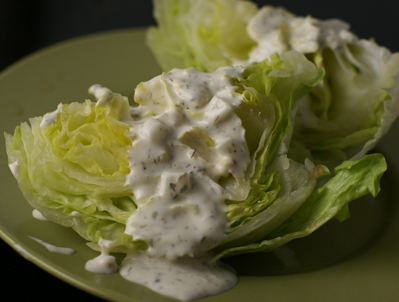 A match made in heaven.
Be warned: You will suffer from "garlic breath" after eating this. But the fullness of the flavor is totally worth it!
Ingredients
1

cup

real mayonnaise ($.25) Often on sale...match with a coupon for a super deal!

3

Tbsp

rice milk or regular milk ($.03)

1 tsp lemon juice ($.05)

1

large

garlic clove, crushed ($.05) Use the largest you can find on the clove...or several small ones!

2

Tbsp

finely chopped onion ($.05)

1 tsp tarragon ($.10)

2 tsp dried dill ($.20)

1/2 tsp salt

1/4 tsp pepper
Instructions
Add mayonnaise to a medium bowl. Whisk in the milk and lemon juice.

Stir in the crushed garlic and finely chopped onion.

Stir in the tarragon, dried dill, salt and pepper.

Taste. Add a little of whatever else you think it needs!
P.S. I can't wait to make this again this summer…using fresh dill and parsley from the garden!