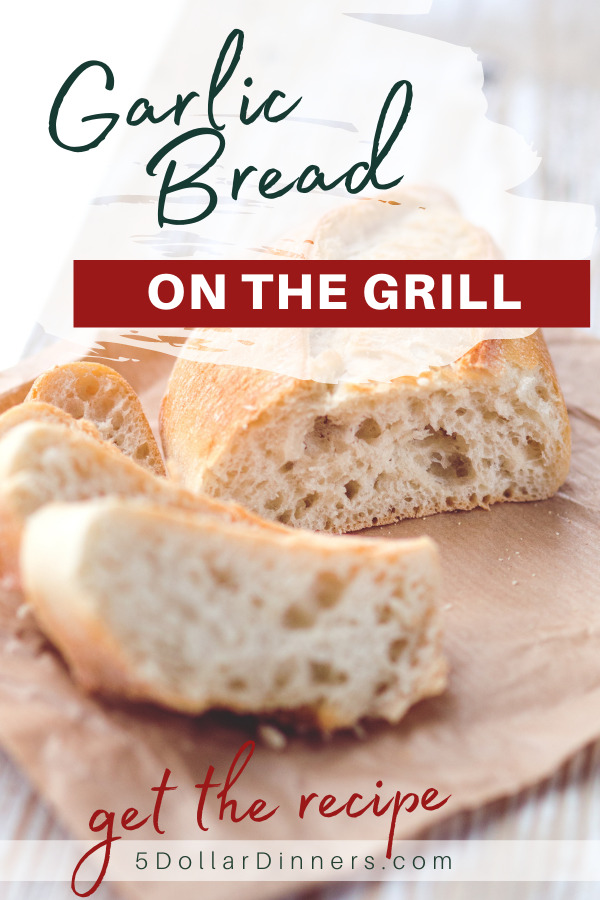 So I have thing for rosemary.
And another thing for chocolate.
But have I told you about my thing for garlic and garlic bread??? This thing might be greater than the other things.
I *big huge puffy heart* garlic.
I *pumping heart emoticon* garlic.
And garlic bread, well…I could eat piece after piece. Loaf after loaf.
But now grilled garlic bread…I think I've died and gone to grilled food heaven with this one!
And it seems I'm not alone in my love for garlic bread.
Ingredients
1

loaf bread

Butter or margarine, amount will vary depending on loaf size

Garlic pepper and salt

(Other favorite garlic bread toppings like cheese, Italian Dressing etc.)

Foil, if you prefer
Instructions
Slice loaf lengthwise or into slices. However you prefer.

Slather with butter or margarine. (I used dairy free margarine.)

Sprinkle with garlic pepper and salt. (And Parmesan cheese or Romano cheese. Perhaps some Italian seasonings. Whatever suits your fancy.)

Spread the spices into the butter, so they don't fall into the grill

Grill straight on, or in a foil packet.

Feed to the hungry little people. And tear off a piece for yourself too.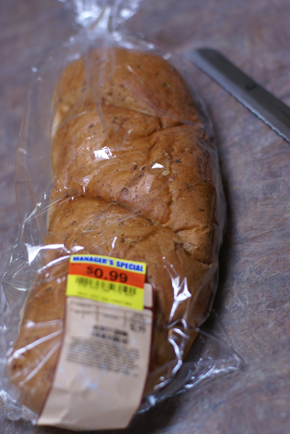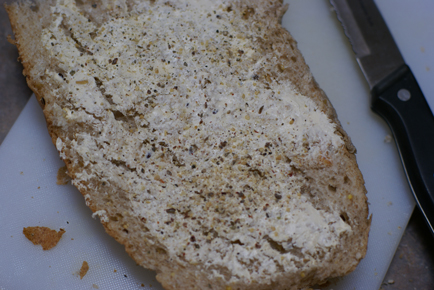 Spicify.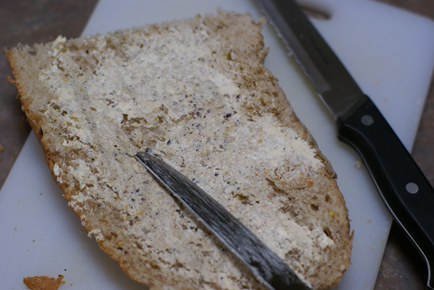 Slather those spices into the butter.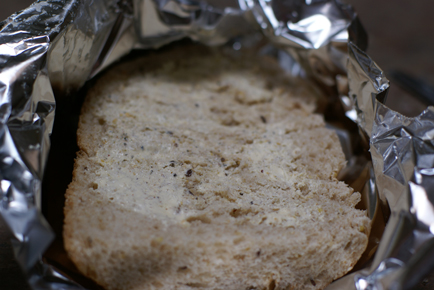 If you prefer the foil method.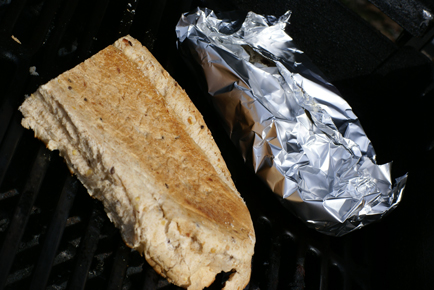 But I prefer the straight on the grill method.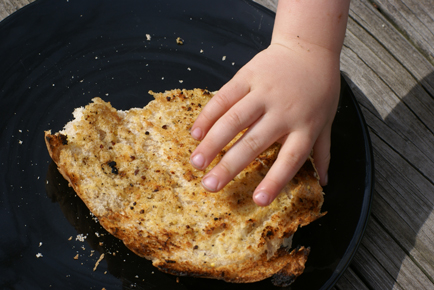 And it appears that someone else does too.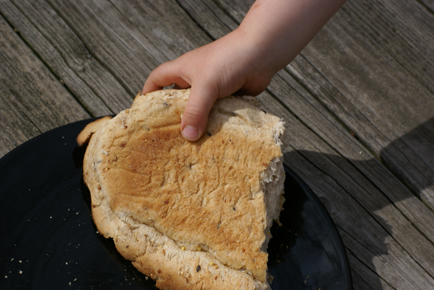 Mom, enough with the pictures already…can I have some yet?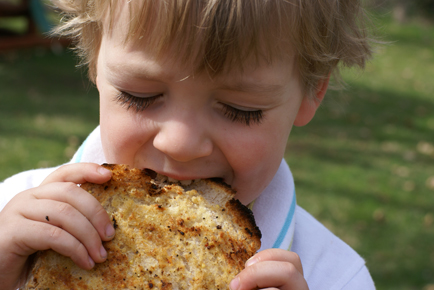 Mmmm.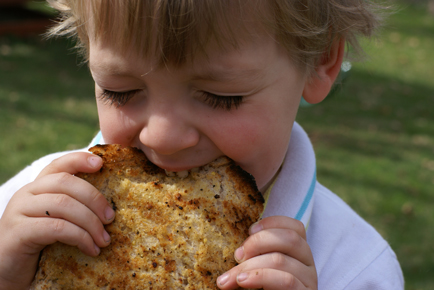 (Please pardon my gorgeous eyelashes.)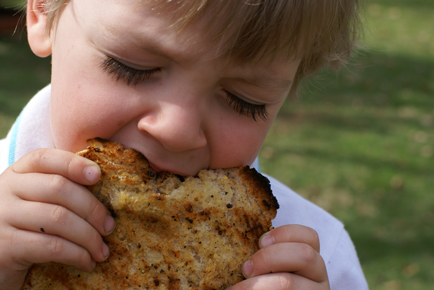 Mmmmmmmmmmmmmmmmmmmmm.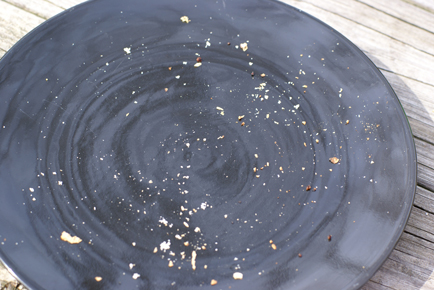 And then there were crumbs.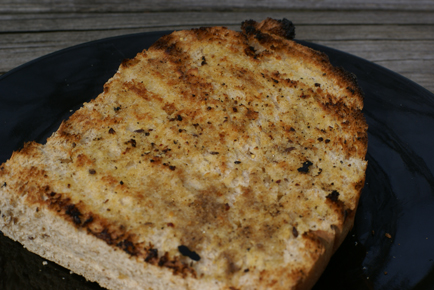 And like magic. There was more. I wish!
Really, it's the same piece…but I have NO DOUBT that we will be eating this OFTEN this summer. I can just see it now…grilled meat of some sorts, grilled veggies from the garden and grilled garlic bread.
The entire meal from the grill. And hardly any dishes to clean!
I can't wait!