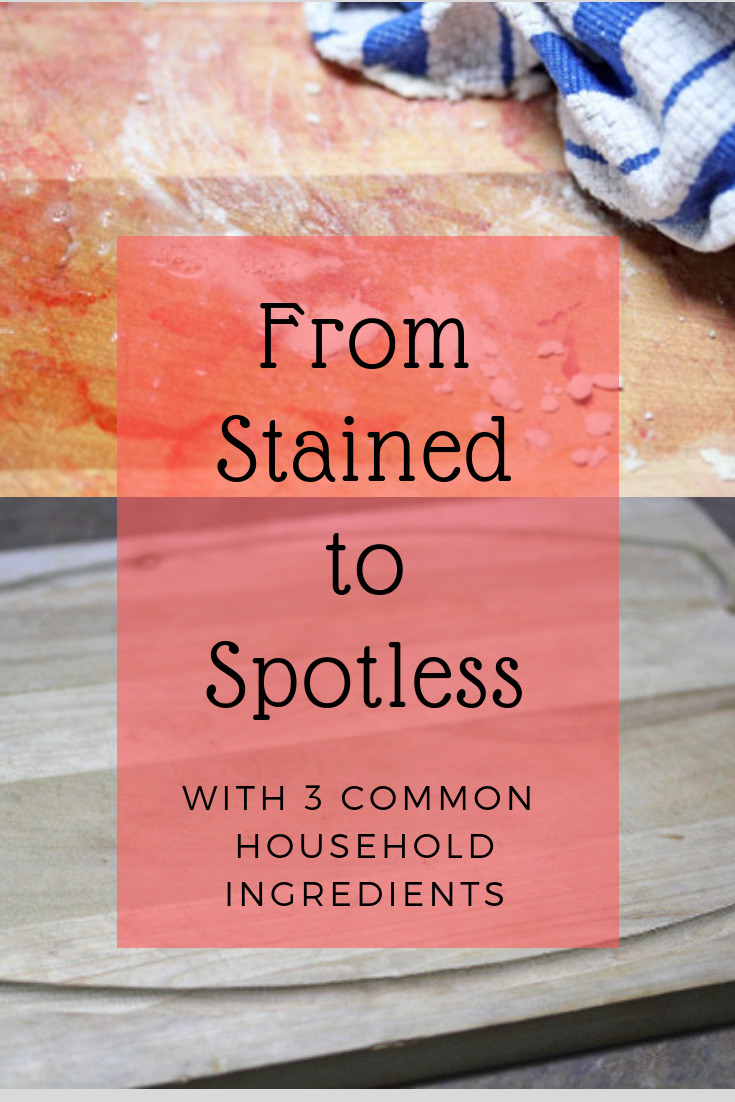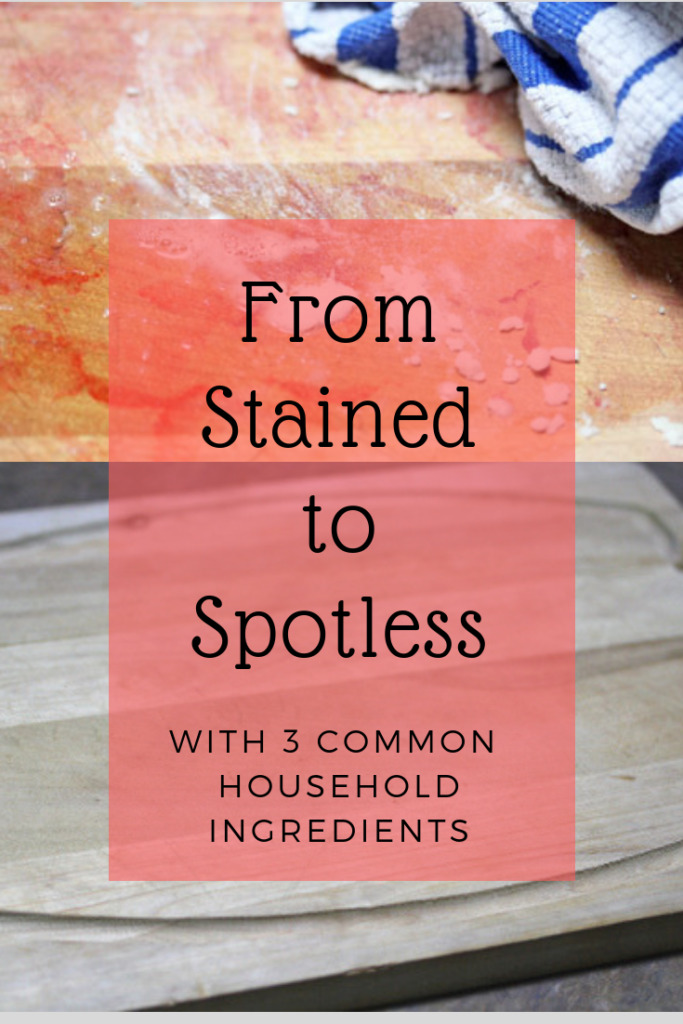 Several weeks ago, I mentioned stained cutting boards. And a number of you threw out some ways to clean them. After doing some research and experimenting in the kitchen, I figured out what works best for my strawberry stained wood cutting boards!
Step 1- Sprinkle a little kosher salt on the cutting board and then gently squeeze some lemon juice over the salt. Use the flat side of the lemon to rub the salt and lemon juice around the stains.
The acid from the lemon juice will also help with disinfecting!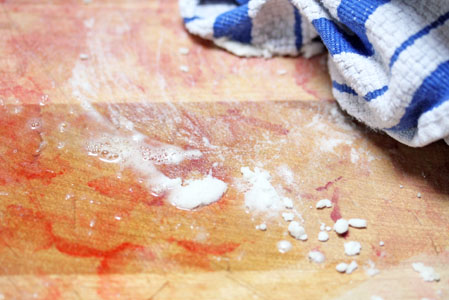 Step 2 – Sprinkle some baking soda over the lemon juice and rub gently with a kitchen towel or Euroscrubby. Rub for a few minutes, in small-ish circles.
Step 3 – Rinse the lemon juice and baking soda from the cutting board for a minute or two under lukewarm water. Pat dry and then air dry.
…..Voila!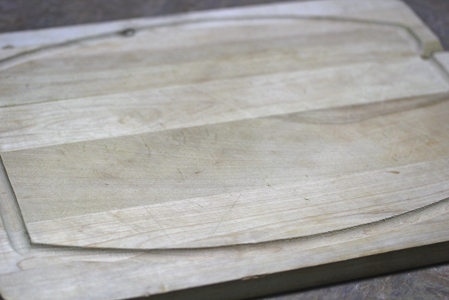 What has worked for you in getting those pesky stains out of your cutting boards?