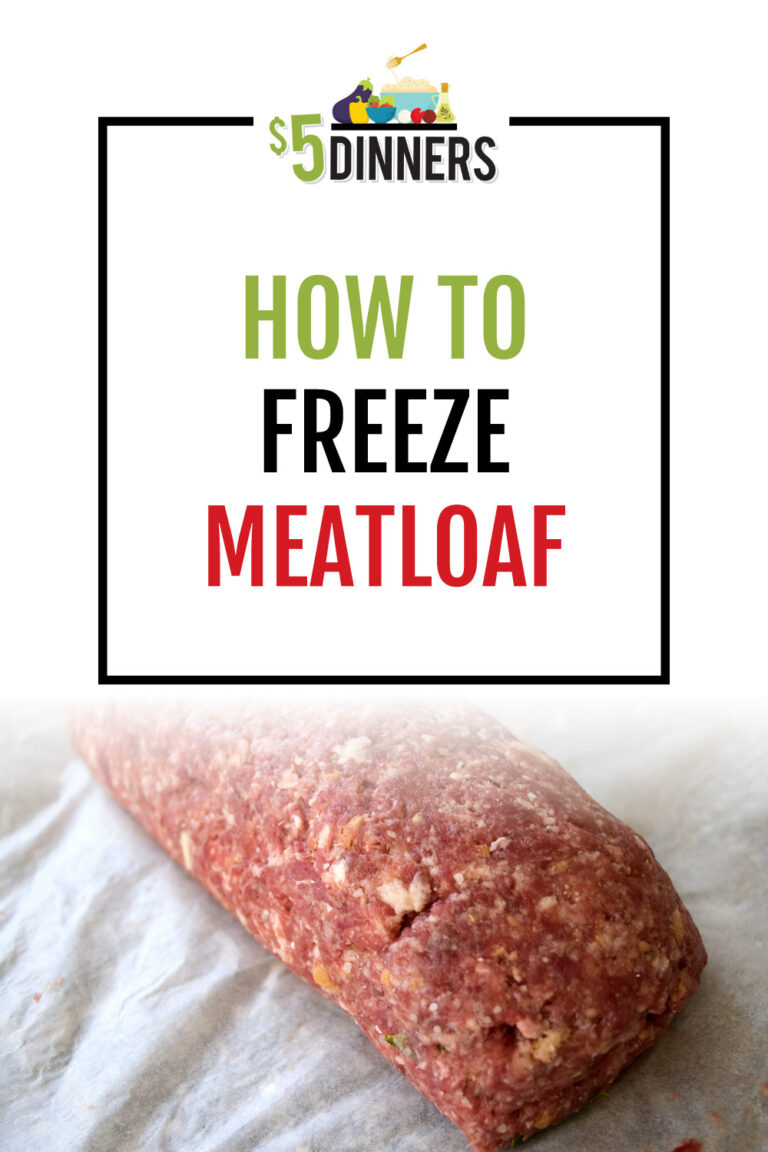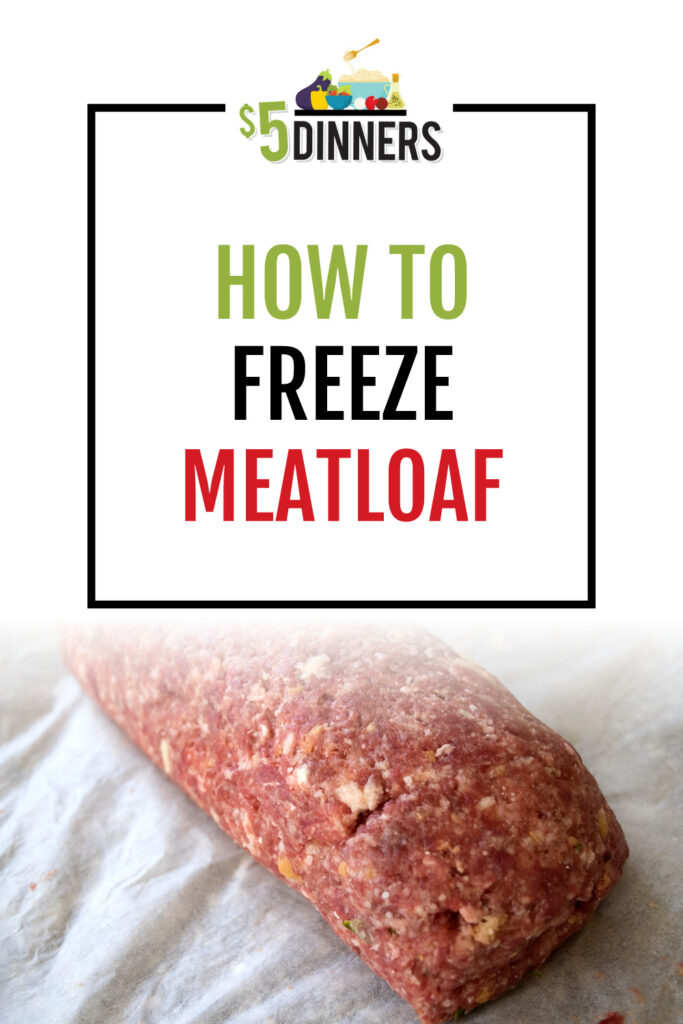 Want to freeze that meatloaf, but you need your pan later in the week?! Or want to make double (or triple) batches on meatloaf night?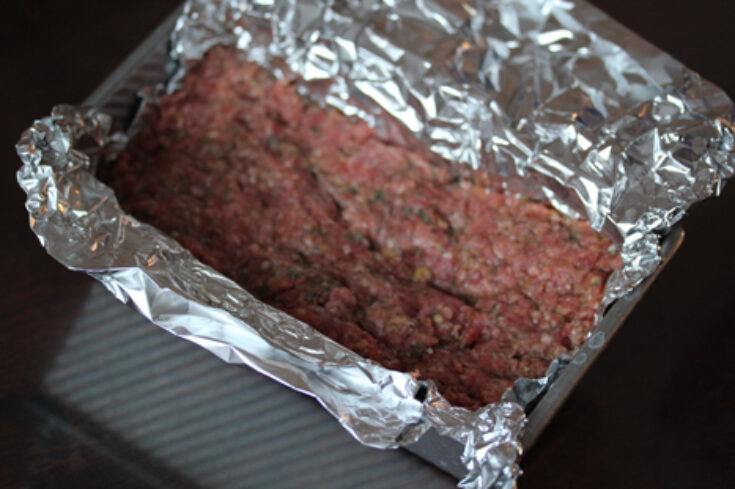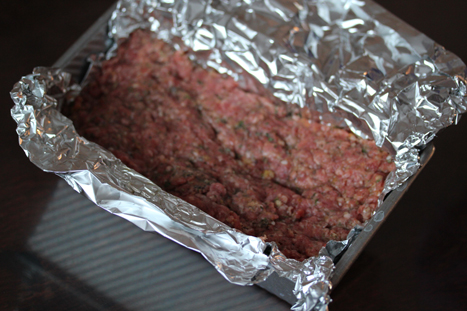 Simply line the pan with foil and then add your meatloaf.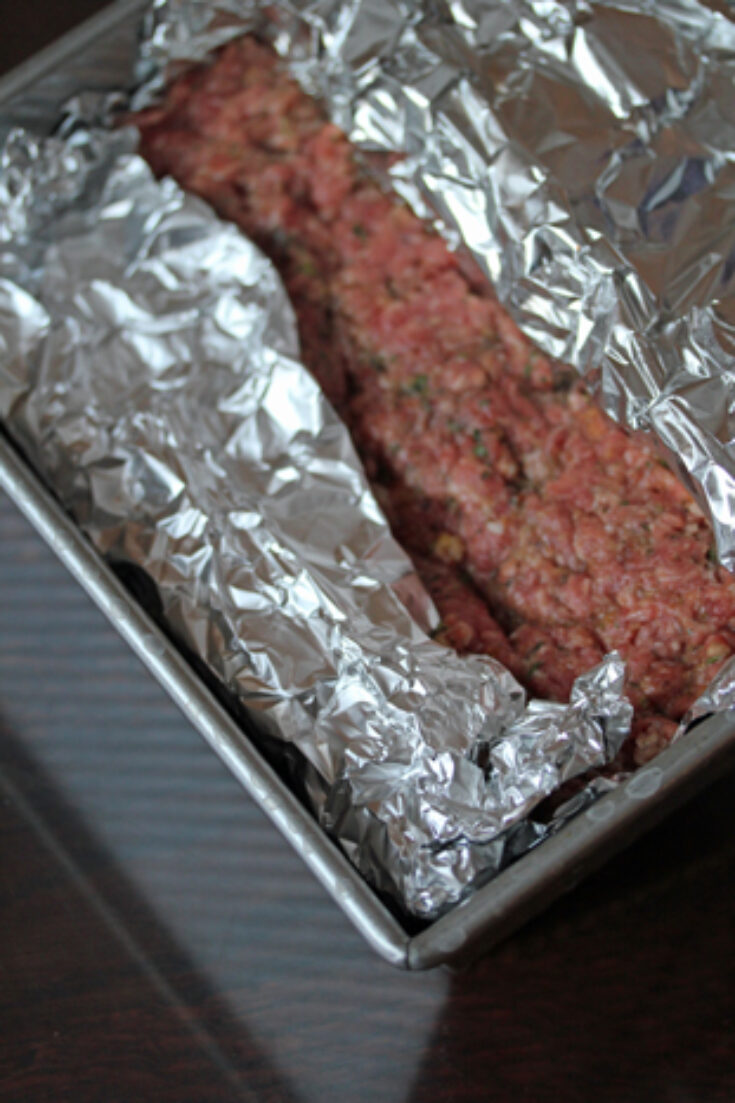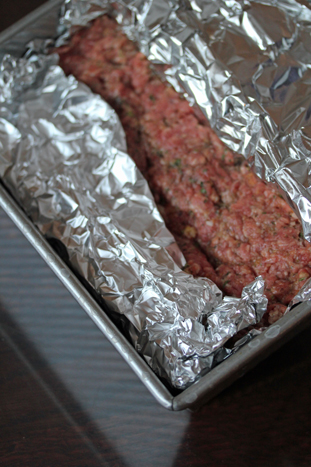 Fold the foil around the meatloaf.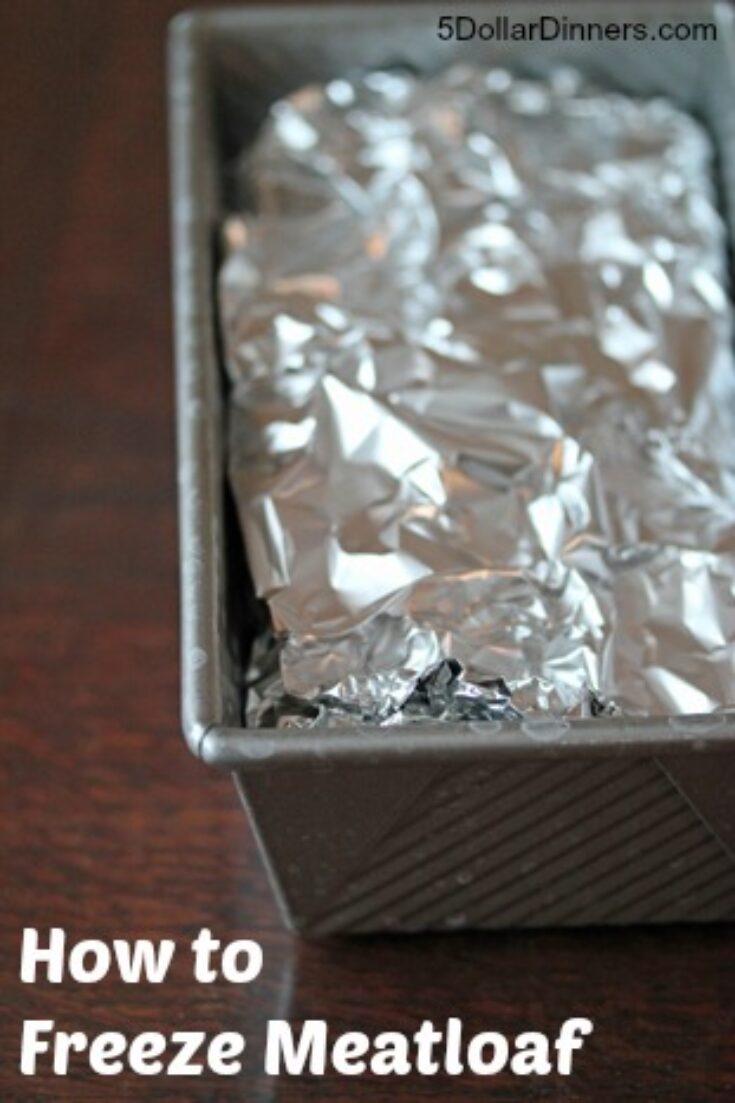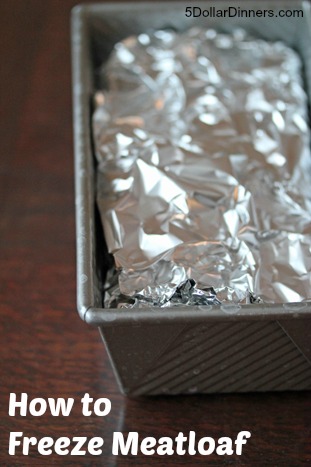 And pop it into the freezer!
After the meatloaf has frozen, take it out of the pan and place the foil-wrapped meatloaf into a plastic freezer bag. (I prefer to double wrap with both foil and plastic bag to help with freezer burn.) When you are ready to cook it, simply place the foil back into the pan that you used to freeze it and then bake. If you want to thaw it first, place it into the fridge to thaw, at least 1 day ahead of time.
To bake from frozen, add 1.5 to 2 times longer than the time suggested in the recipe. I have found that my meatloaves take about 1 hour, 45 minutes to cook from frozen (from a regular baking time of 1 hour).
Some of my favorite meatloaf recipes:
We'd love to check our your best meatloaf recipe! Please leave a link!!!