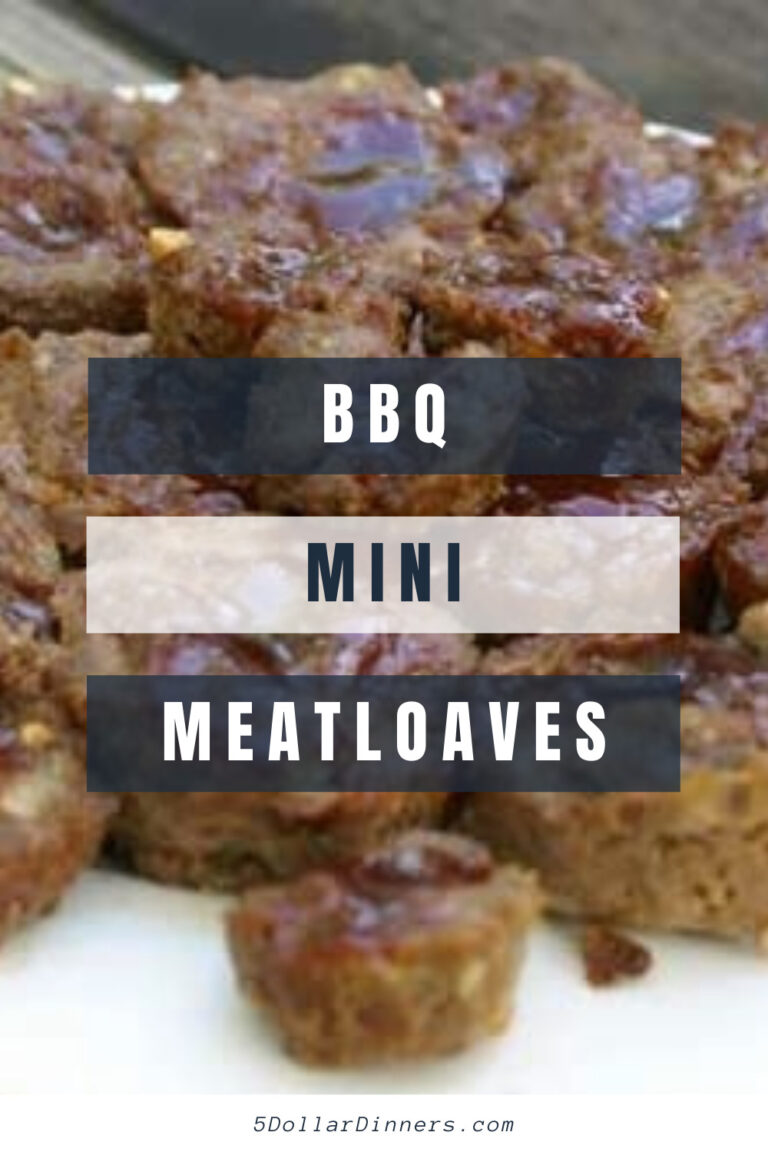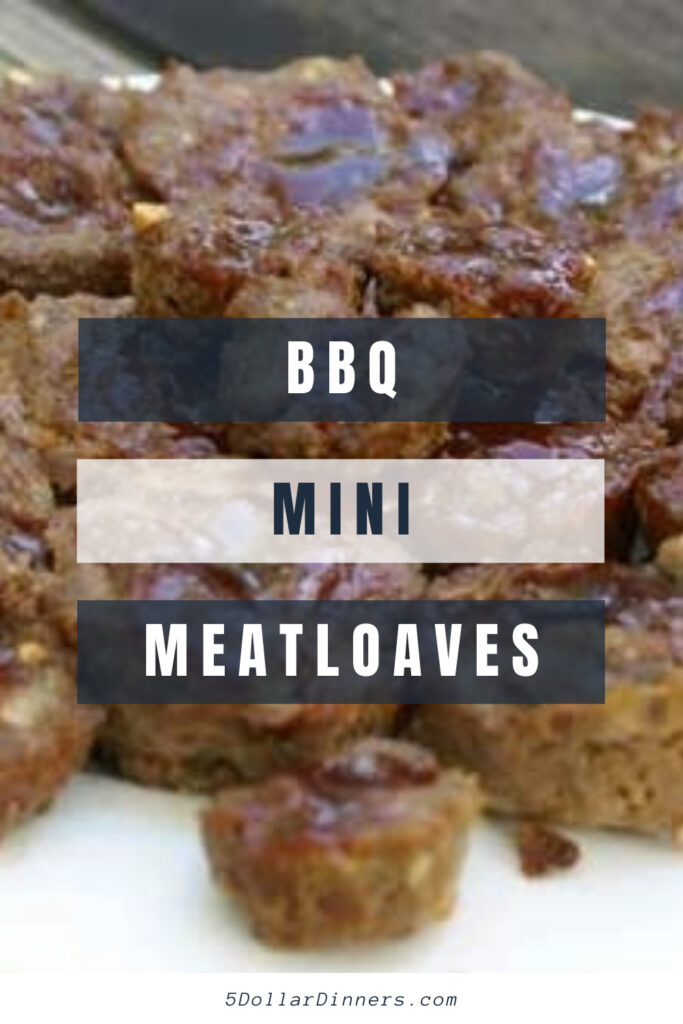 I intended just to make mini meatloaves tonight. With a "blop" of BBQ sauce on each mini-loaf. But there was extra meat mixture left after filling the "12 muffin tin", so I went to grab my "6 muffin tin" for the rest of the meat…but ended up pulling out the mini-muffin tin instead…to make "meatloaf bites!"
The boys LOVED the meatloaf bites!
We did NOT eat all 12 mini meatloaves and 12 meatloaf bites tonight…so I froze the leftovers for a future lunch or dinner!
A fun twist on a family favorite!
Ingredients
1.7

lb.

ground beef

1

egg

1/2

cup

bread crumbs

1/4

red onion, finely chopped

4

garlic cloves, finely chopped

"Blops" of BBQ sauce on each mini-loaf

1

lb.

green beans

1

tsp

olive oil

Salt/Pepper

6

slices

bread

6

Tbsp

margarine

Dash of garlic salt for each toast
Instructions
In mixing bowl, combine ground beef, egg, bread crumbs, finely chopped red onion and finely chopped garlic. Scoop into regular size (or mini size) muffin tins, filling about 2/3-3/4 full. Press your finger into each meat muffin to create a small "well" for the BBQ sauce. Add a "blop" (about 1 tsp) of BBQ sauce to each muffin...regular size and mini!

Bake mini meatloaves and meatloaf bites at 350 for 30-35 minutes, or until no longer pink in the middle. Remove from muffin tin and place on plate.

Saute green beans in skillet with olive oil for 4-6 minutes, or cooked to your preferred "crunchiness" or "softness." Stir often! Season with salt and pepper to taste.

Make garlic toast in toaster or toaster oven.

Serve BBQ Mini Meatloaves and/or Meatloaf Bites with Sauteed Green Beans and Garlic Toast.