On the 4th of July, I had a bag of red potatoes and needed to make a "dairy-free" red potato for those of us who are not having dairy products these days, as well as a dairy-filled something or other.
I made the Grilled Red Potatoes for the guys and me, and this for Steve and my MIL.
It's a grilled spin-off of the Roasted Red Potato Salad that I made this winter.
How to Make Grilled Red Potato Salad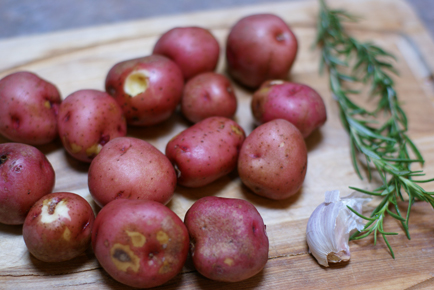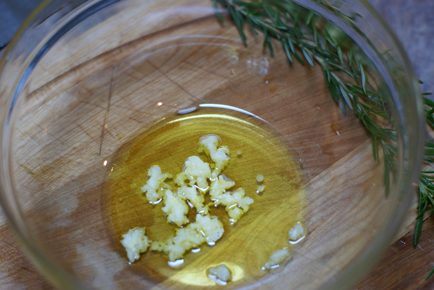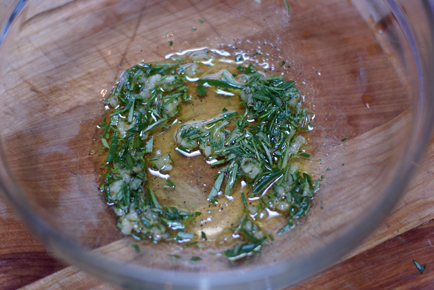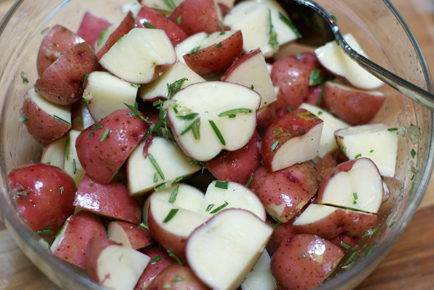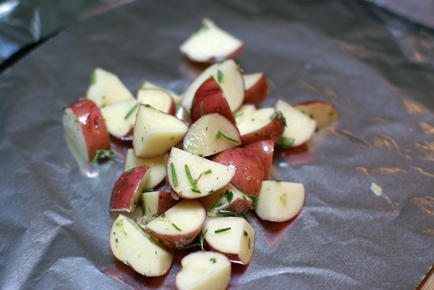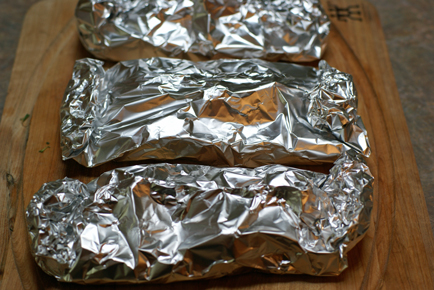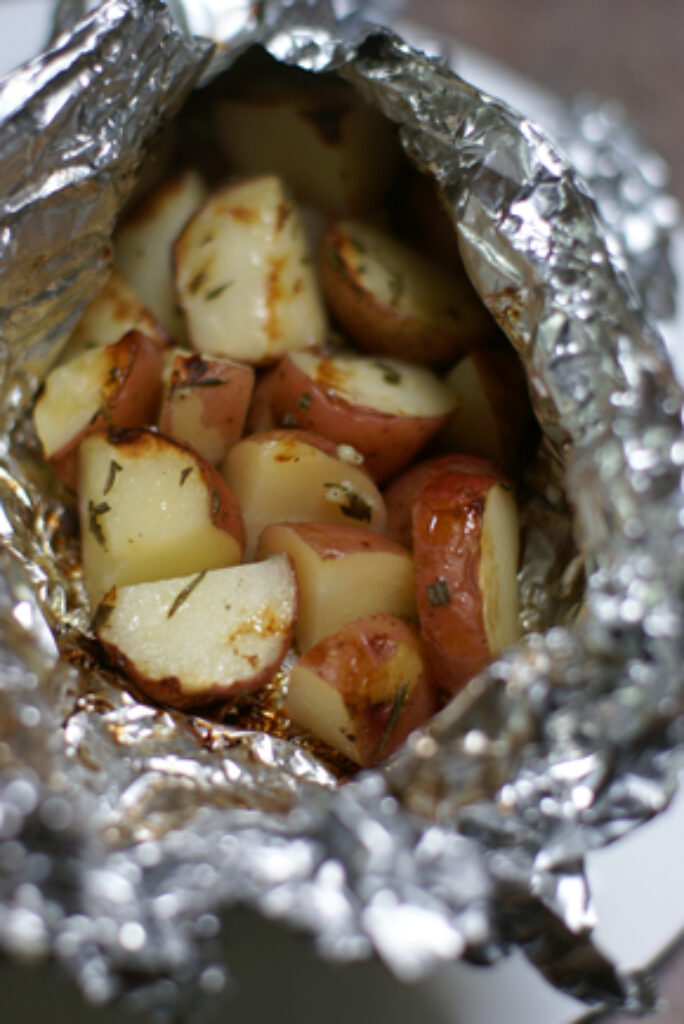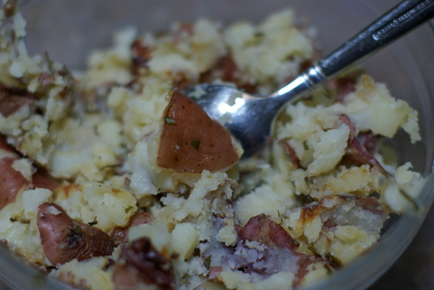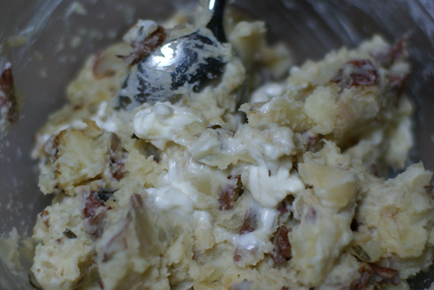 Grilled potato salad - a fun twist on your favorite potato salad.
Ingredients
2

lbs.

red potatoes

quartered

2

Tbsp

olive oil

1

garlic clove

crushed

2

rosemary sprigs

Salt and pepper

1/2

cup

cup sour cream

Mix-In Ideas: Other Garden Herbs, Chives or Green Onions, Bacon Crumbles
Instructions
Wash the potatoes and rosemary and pat dry.

Add the olive oil and crush garlic to a mixing bowl.

Add chopped rosemary and some salt and pepper.

Add in the quartered red potatoes and toss the potatoes with the oil and rosemary.

Place a few spoonfuls on a piece of foil.

Wrap the potatoes into packets.

Grill the potato packets for about 10-15 minutes, or until they look like this.

Transfer the potatoes to the mixing bowl and mash gently. Stir in the sour cream, and any other mix-ins.

Serve Grilled Red Potato Salad warm or cold.