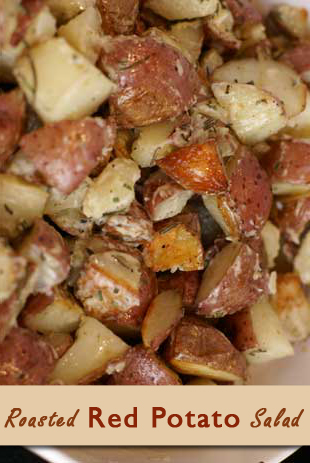 Rosemary. I have a little thing for rosemary. But my little thing might be bigger than I thought. I think I have a BIG thing for rosemary. Perhaps it's my favorite herb. (Don't tell basil that, mkay?!?) I had some rosemary in the garden this past summer. But I was so busy using up all the tomatoes and green beans, squash and peppers that, sadly, I did not bring my rosemary indoors for the winter, but I did find some at the market over the Christmas holidays. I was browsing along, when I saw this…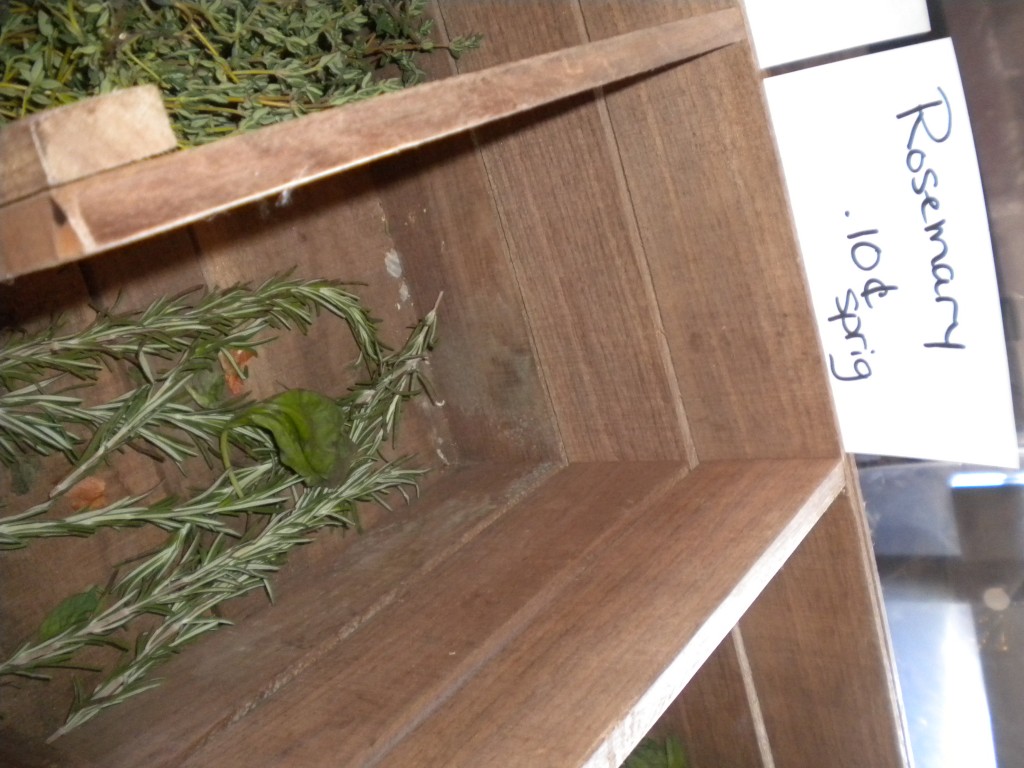 Hello…$.10 a sprig. Not too bad for this rosemary lover with no rosemary plant of her own! So Tyler and I stopped. To get a few sprigs of rosemary.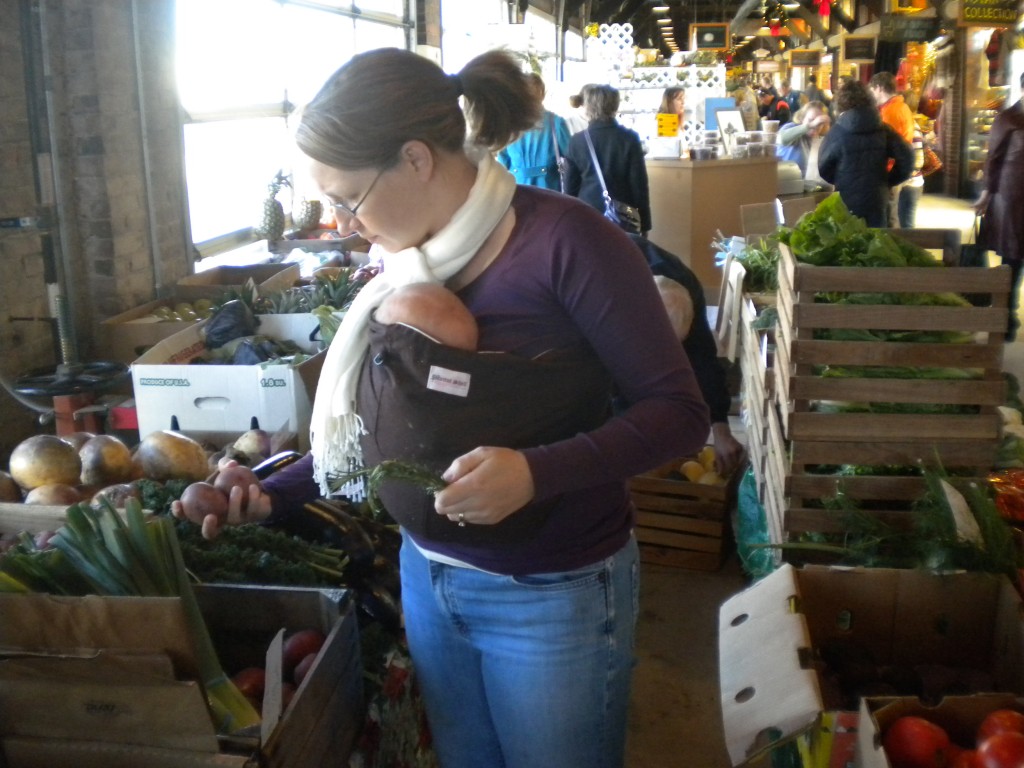 I kept browsing along and found these perfect little red potatoes.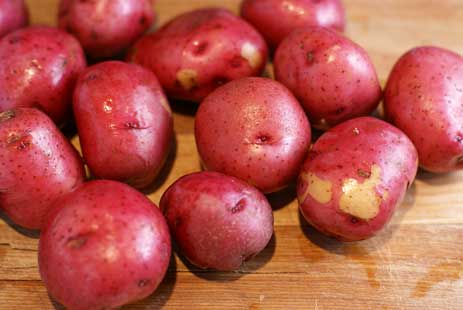 I knew just what I would do with them, as I had just been browsing the Smuckers recipe booklet. I've always boiled potatoes when making potato salad. But not anymore! Their Roasted Potato Salad inspired me. The Rosemary inspired me. If you like rosemary, this is a MUST try!
A delightful and easy side dish!
Ingredients
13

small

red potatoes, diced

3

sprigs of rosemary

Salt and pepper

Drizzles of olive oil

1/2

cup

mayonnaise

1/2

cup

milk

1-2

Tbsp

Dijon mustard

Salt and pepper, to taste
Instructions
Dice the red potatoes.

Using your fingers, pull off the rosemary leaves by sliding and pinching your fingers down the sprig. Chop the rosemary leaves.

Add the diced potatoes to a baking dish. Sprinkle with salt and pepper and some of the chopped rosemary. (You'll need more rosemary for the sauce.) Drizzle some olive oil over the top. Toss in the baking dish.

Roast the potatoes at 400 for 25-35 minutes, or until softened.

(Larger pieces of potatoes will take longer to cook.)

In a small bowl, add the mayonnaise, milk, Dijon mustard, salt and pepper.

Whisk and then add the remaining chopped rosemary leaves. Mix in the rosemary.

Pour the sauce over the roasted potatoes.

Toss the sauce with the potatoes.

Serve Roasted Red Potato Salad warm…or chill for at least 2 hours and serve cold.