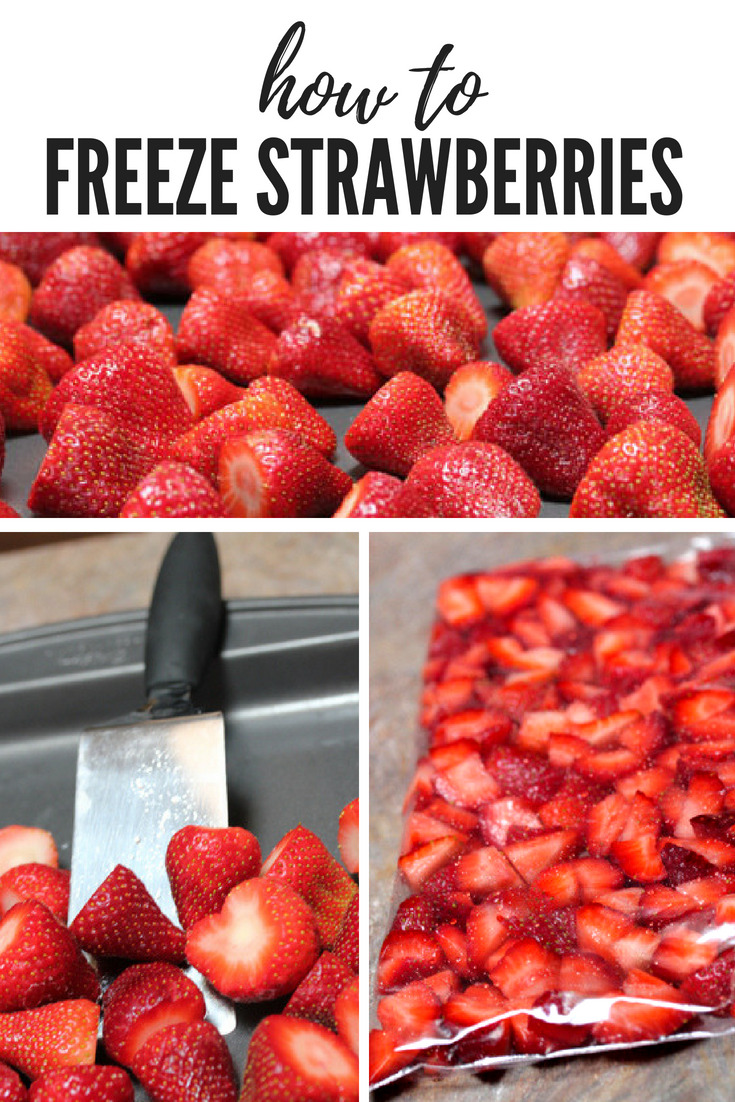 Yesterday at the grocery store, I walked up to the berry section thinking I would just grab one box of strawberries and one box of blueberries. Each were on sale for $2.
Woot!
But as I looked down, I noticed a bunch of the strawberry boxes with 10/$10 stickers on them. I grabbed 6 boxes and knew that I'd spend some time yesterday afternoon getting some into the freezer…both whole and cut into "muffin size" pieces. I did about 4 boxes worth as whole strawberries to use for Strawberry Smoothies, and I cut up 2 boxes worth into smaller bits to use later for for muffins and to make homemade strawberry pancake syrup or mix into pancakes.
Here's how it went down.
First, wash and pat dry. It's important to dry them well, to reduce potential for freezer burn and extra water crystals after your freeze them.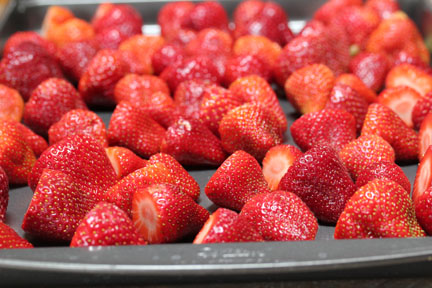 To flash freeze whole strawberries for smoothies, cut off the stem.
Lay on their sides on a rimmed baking sheet.
Place in the freezer for 20 minutes or so. (If you leave them in longer, that's fine!)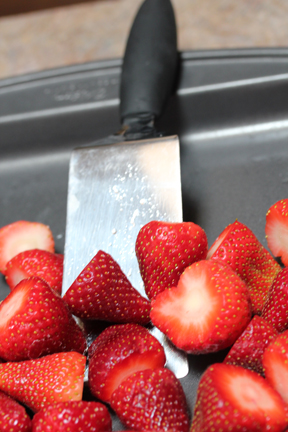 Remove from the freezer and scoop off the sheet. Use a spatula if any are stubborn and had the chance to freeze to the sheet.
Place whole, frozen strawberries in a plastic storage container or plastic freezer baggies.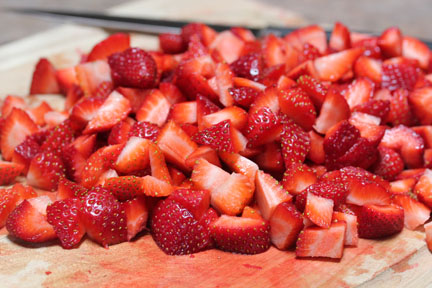 For the cut pieces, place them in a plastic freezer baggie and press them flat.
Seal and remove as much air as you can.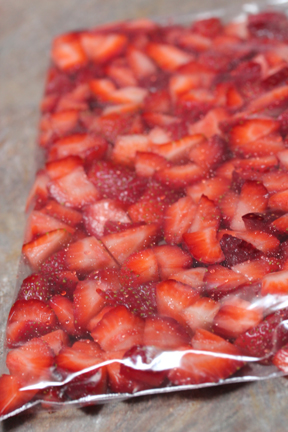 Freeze and use for pancakes or muffins.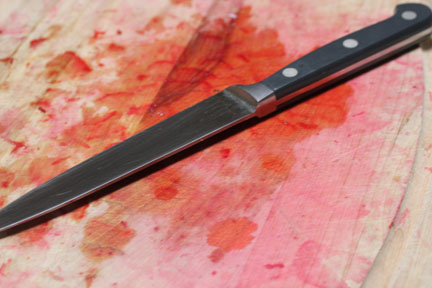 And you'll be left wit this this. This is how to remove the strawberry juice stains! See my Cleaning Your Stained Cutting Boards kitchen shortcut tip!
Note: Once the strawberries are frozen, they will not have their same shape or texture. That's why they must be used in smoothies or for baking.
A couple of my favorite recipes to use up the frozen strawberries:
Do you have a favorite recipes that can use frozen strawberries? Please share in the comments below!