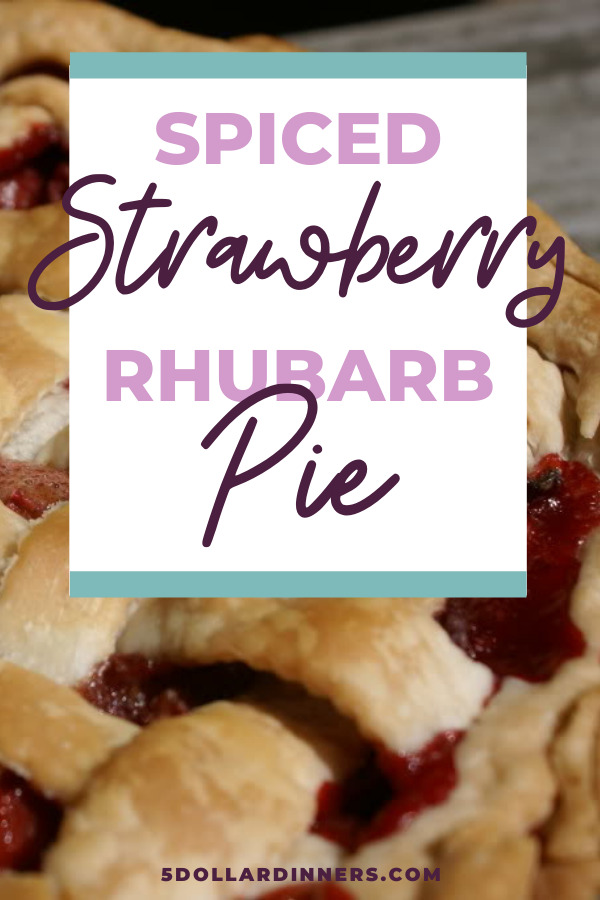 So I actually made this pie last week, before our weekend berry picking adventure.
And I'm tempted to make it again with the berries that I froze "fresh from the farm."
For this, I cheated and used 2 pre-made pie crusts that I've had in the freezer since the holidays. And I say cheated, because I much prefer to use my own…but in a moment of weakness busyness over the holidays, I grabbed a few packages and didn't end up using them. So now I figured, I better not let them go to waste and just use them up. And enjoy the convenience!
(Note: If you freeze the store bought crusts, just set them out on the counter a few hours before you need to use them and let them come up to room temp before unrolling.)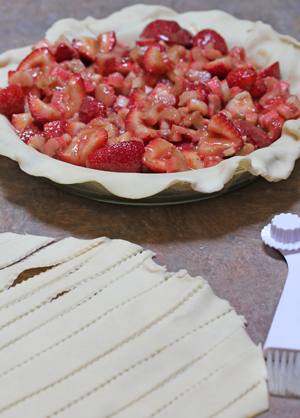 I even made a pretty lattice top. (Photo instructions here.)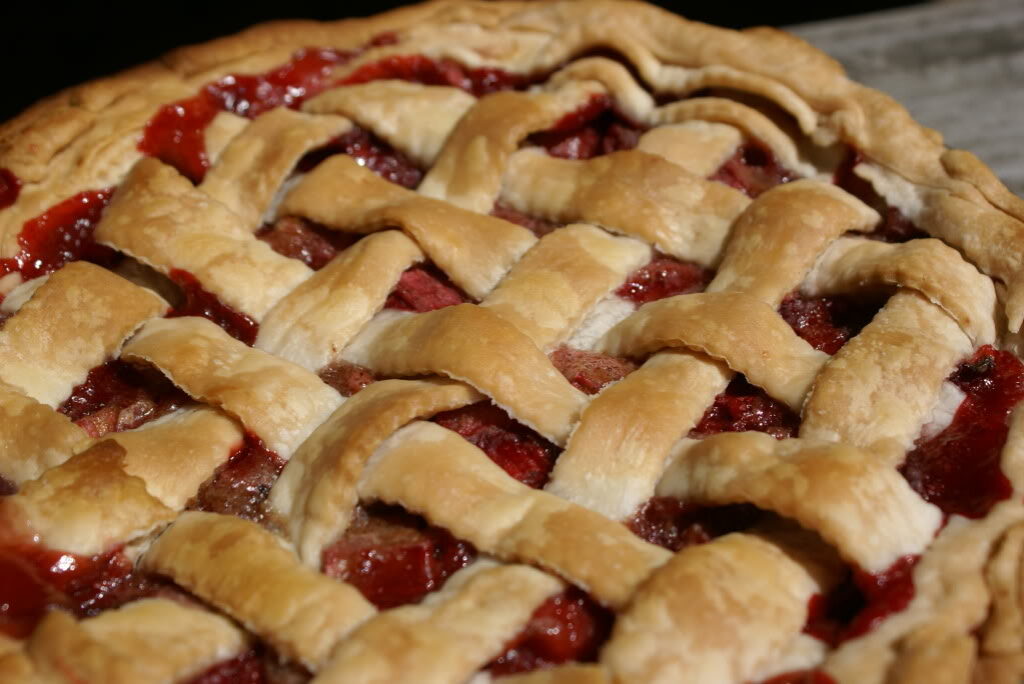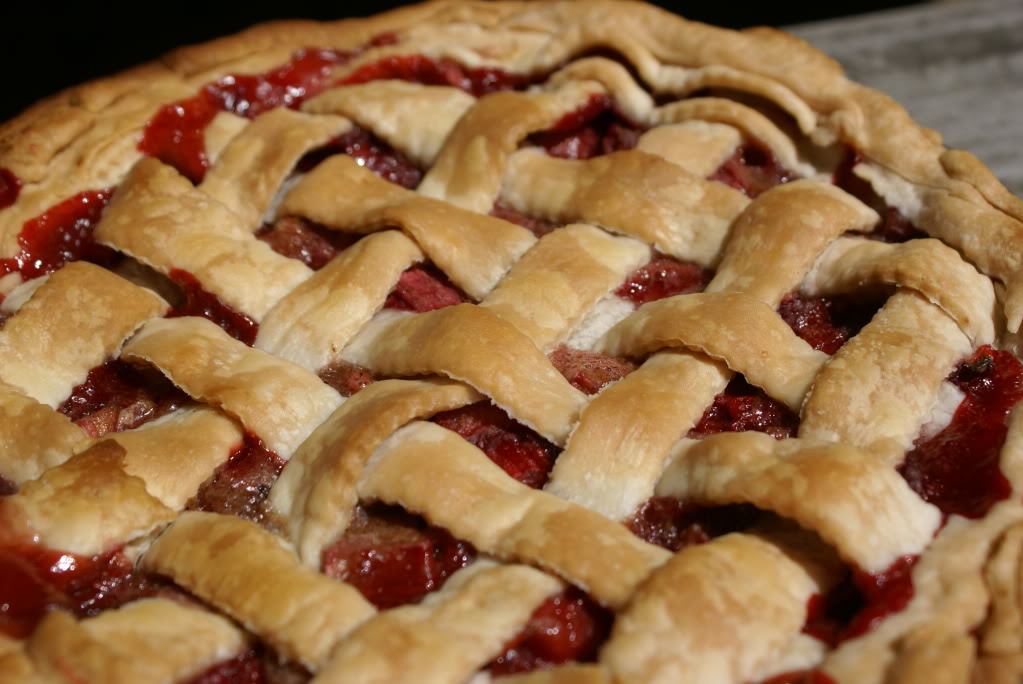 It all baked down to ooey-gooey sweet-tart perfection! Don't worry if your pie seems kinda "tall" when you put it in the oven…it will shrink down as it bakes!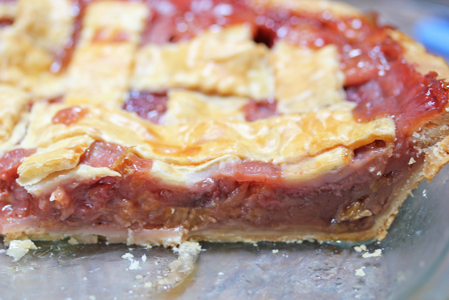 And also, I recommend baking this with the pie plate on a foil lined cookie sheet. It can make for a bubbly mess in the bottom of your oven if you don't!
Ingredients
2

store bought crusts

or 1 homemade crust (doubled)

3

cups

strawberries (about 1 lb.), halved

2

cups

rhubarb, sliced

1

cup

sugar

1/4

cup

cornstarch

1

Tbsp

cinnamon

2

tsp

nutmeg

1/2

tsp

salt

1

egg yolk, to brush on top
Instructions
Preheat the oven to 350, and lightly grease a pie plate with cooking spray.

Make the crust/roll out the crust on a lightly floured surface. Place into the pie plate.

In a mixing bowl, toss the strawberries, rhubarb, sugar, cornstarch, cinnamon, nutmeg and salt.

Pour the mixture into the pie plate. Make a lattice top over the strawberry mixture and pinch the edges together well.

Mix the egg yolk with 1 Tbsp water in a small mixing bowl and brush on top of the lattice and edges of the pie crust.

Bake in the preheated oven (on a foiled lined baking sheet) for 1 hour, 15 minutes.

Serve warm with ice cream, or cold (for breakfast!). Yes, it's OK to eat this for breakfast! 😉