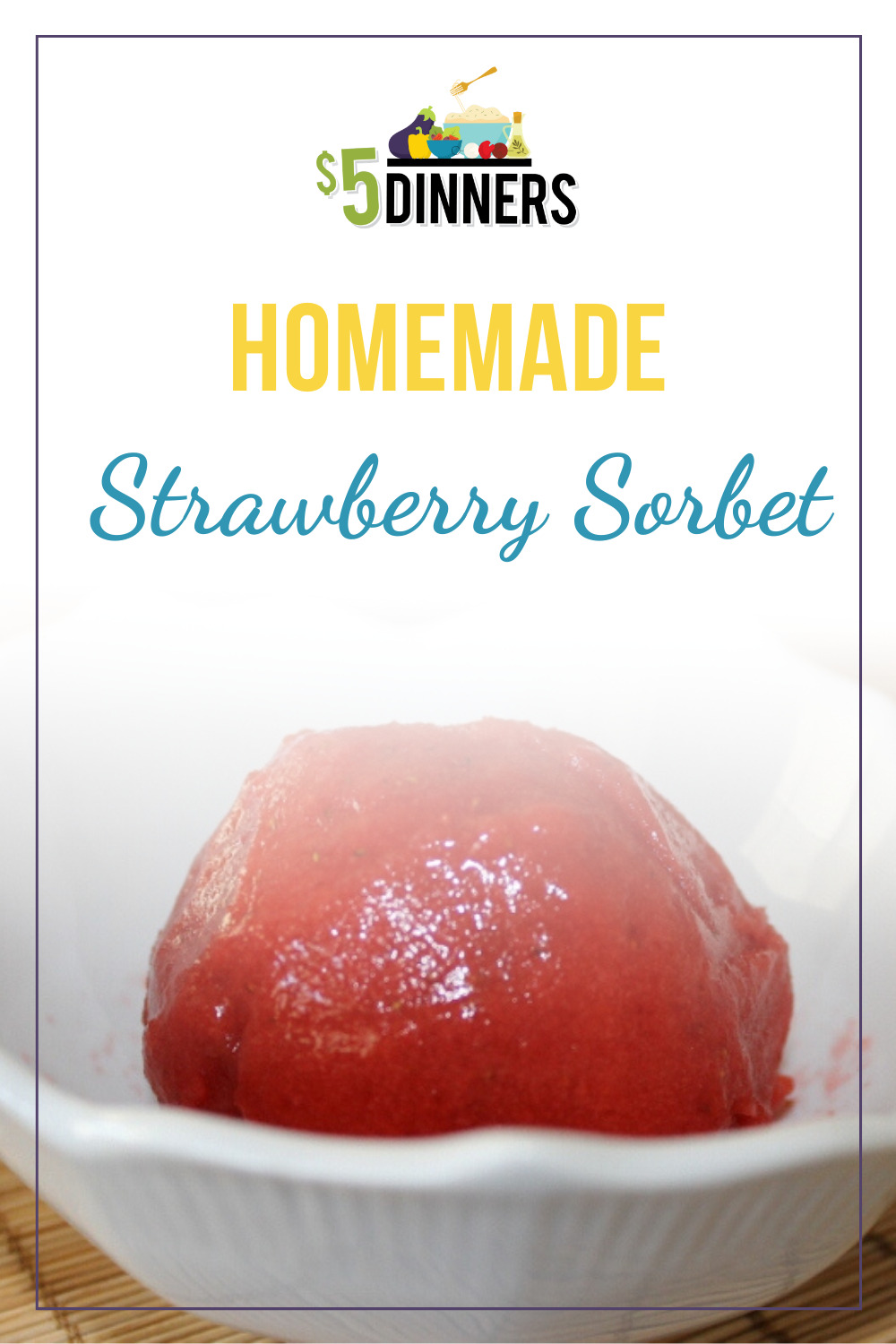 As a mom, I love sorbet. It is lower in sugar than ice-cream and my kids are getting a healthy dose of fruit on their ice-cream cone. However, the frugalista in me winces every time I look at the price of a pint container of sorbet.
This recipe is an easy and frugal alternative to store-bought sorbet. When I buy strawberries on sale, I can make twice as much sorbet, for half the price of packaged sorbet. When I use strawberries from my garden, it costs pennies per serving.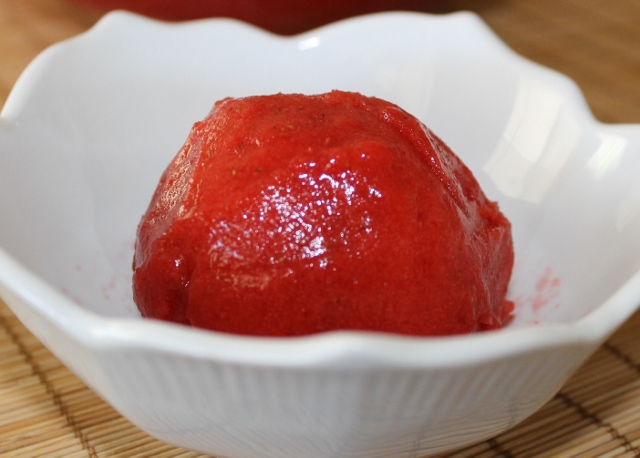 When I make strawberry sorbet, I do not put the pureed fruit through a sieve to remove the seeds. If you have a child who is very sensitive to texture, put a bowl under a sieve and push pureed berries through sieve with a spatula to remove the seeds.
I use an ice-cream maker to process the sorbet, but if you don't have an ice-cream maker you can still enjoy this tasty treat by dividing the strawberry mixture between popsicle containers and freezing. They will be the tastiest posicles ever.
You can use fresh or frozen strawberries. If you use frozen strawberries, allow them to thaw in the refrigerator before using.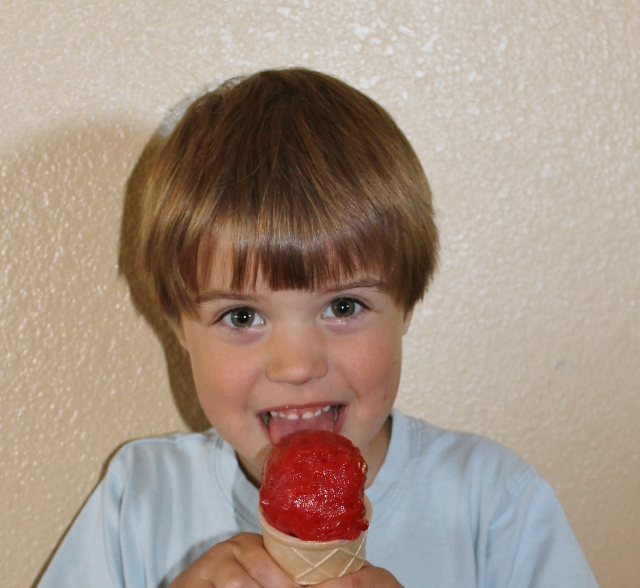 It doesn't take much active time to prepare the sorbet, but the strawberry mixture does need to cool in the refrigerator and then the sorbet requires several hours in the freezer to harden. If your kids cannot wait for it to harden, you can cheat and give them a "soft-serve" sorbet cone.
An easy and frugal alternative to store-bought sorbet
Ingredients
2

lbs

strawberries, hulled

1

cup

sugar

1/2

cup

water

2

cups

rock salt

5

lbs

ice
Instructions
Add sugar and water to medium sauce pan. Bring to a boil, stirring occasionally. Remove from heat as soon as the sugar is dissolved.

Puree strawberries in a blender or food processor. . You should have about 4 cups of pureed fruit.

Add pureed strawberries to sugar syrup and mix well. Place mixture in the refrigerator to cool for one hour.

Place strawberry mixture in an ice-cream maker and follow your models directions to process the sorbet. It takes approximately 30 minutes.

Place sorbet in a container with a lid and place in the freezer to hard freeze your sorbet. It takes approximately 3 hours.