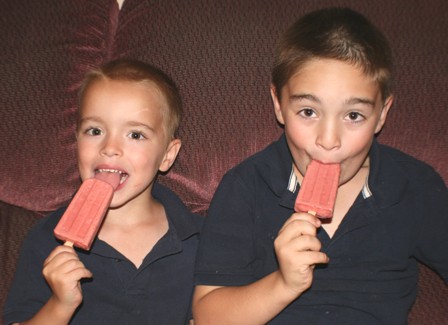 Whenever we have fruit that doesn't get eaten before it starts to droop we store it in the freezer until we can use it at a later date.  Bananas are super easy to freeze right in their own peel and we store strawberries, blueberries, cantaloupe and other leftover fruit in plastic freezer bags for use in breads, pancakes, smoothies and these fabulous popsicles.  They taste like ice cream and they're so good that the kids beg for more.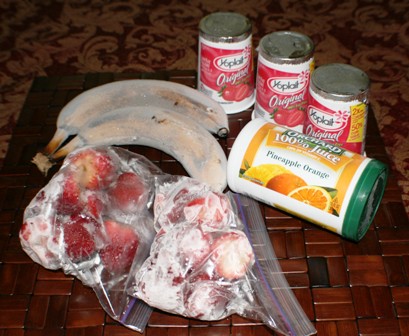 Denise's Fruit Smoothie Popsicles

Ingredients

Directions

Place peeled bananas and cored strawberries in a blender and pulse for a few seconds, add three cups of strawberry or plain yogurt and one container of frozen concentrated pineapple orange juice. Blend well.
Pour mixture into popsicle molds.  Freeze for about 6 hours.

Or you can use disposable cups. For cups, simply place plastic wrap over each cup and push popsicle sticks 3/4 of the way through the plastic so they will remain upright. Freeze for six hours and enjoy!
Disclaimer: As an Amazon Associate, I earn commissions on qualifying purchases. Reviews, opinions are my own.