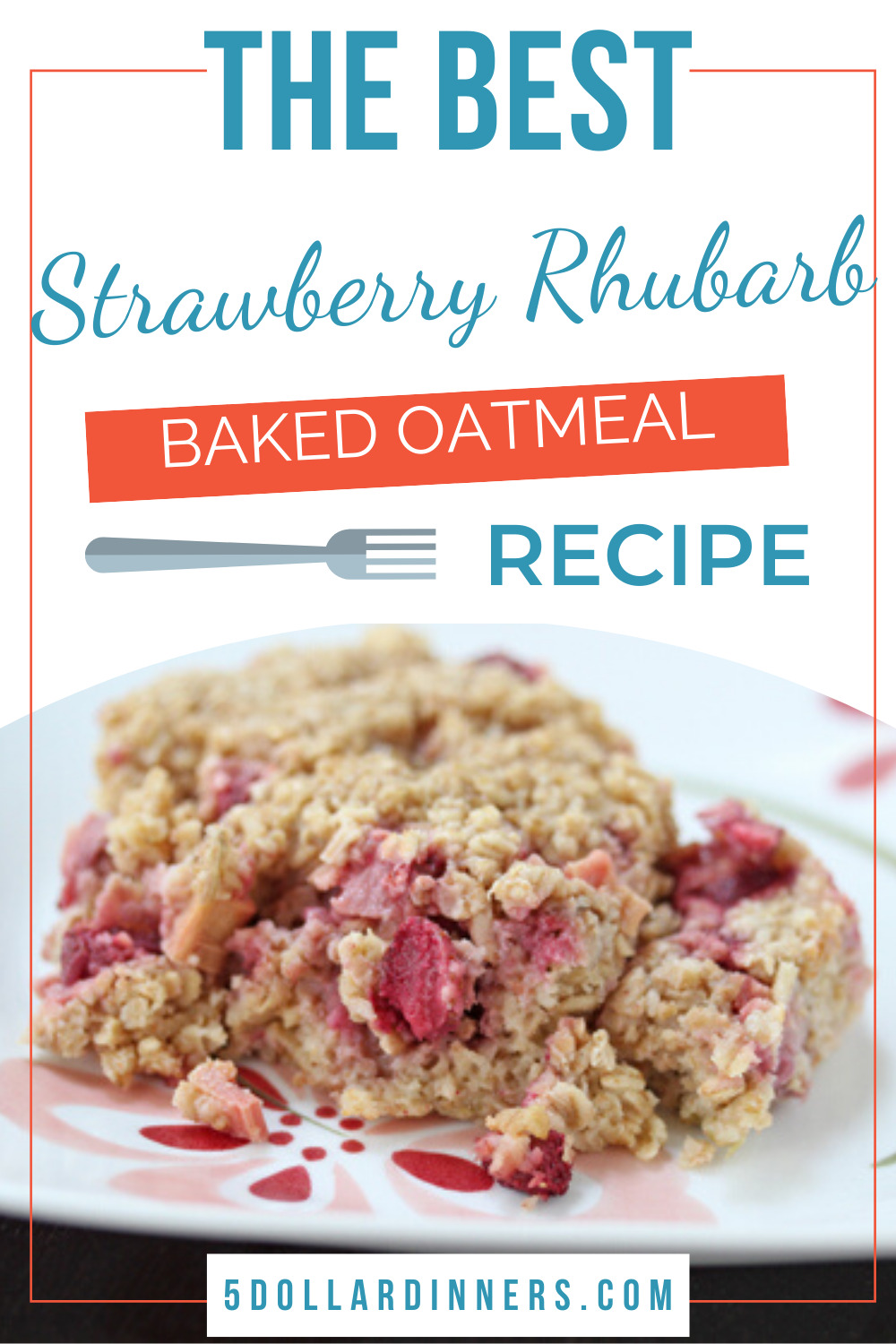 Now that it's rhubarb season…and the start of berry season, I thought a strawberry rhubarb baked oatmeal was in order. I took the baked oatmeal recipe from my Breakfast and Lunch Cookbook and gave it a few twists.
And this is what I got…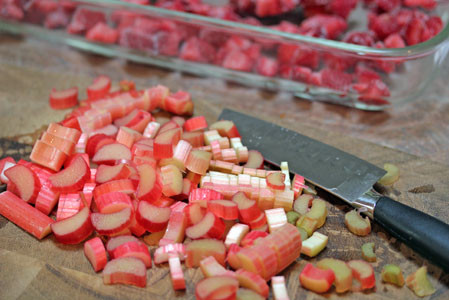 3 stalks rhubarb. plus about 3 cups diced strawberries (that I froze recently.)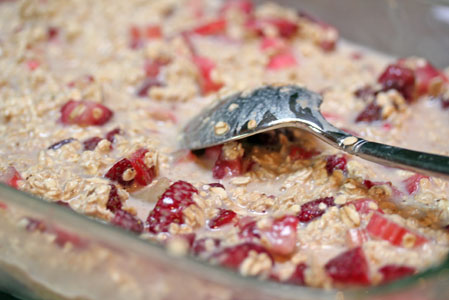 Toss the strawberries and rhubarb together in the bottom of a 9×13 baking pan. Then pour the batter over the top and gently stir in the fruit.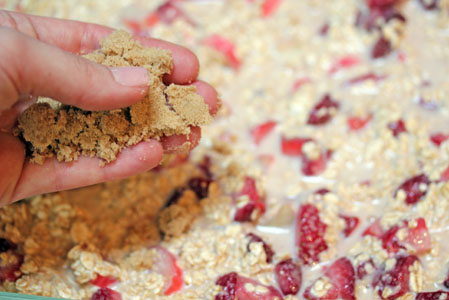 Give it a good sprinkling of brown sugar. Be generous!
A delightful flavor to add in your oatmeal!
Ingredients
2

cups

diced rhubarb

3

cups

diced strawberries

2

large

eggs

1/4

cup

applesauce

1/4

cup

canola or vegetable oil

1/2

cup

sugar

1 1/2

cups

milk

3

cups

quick cooking oats

1/2

cup

wheat flour

2

tsp

baking powder

1

tsp

salt

1/2

cup

brown sugar, for sprinkling
Instructions
Preheat the oven to 350. Spray a 9x13 baking dish.

Toss the rhubarb and strawberries in the baking dish.

In a mixing bowl, whisk together the remaining ingredients, except the brown sugar. Pour the batter over top of the fruit and stir gently to combine the fruit.

Sprinkle the brown sugar over the top.

Bake in the preheated oven for 25 to 30 minutes, or until toothpick comes out clean in the middle.

Serve Strawberry Rhubarb Baked Oatmeal with milk, cream, yogurt (or even with ice cream as a dessert!).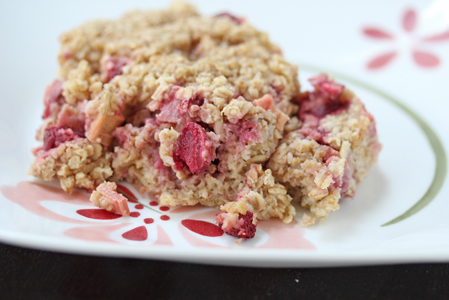 This recipe is featured on Meal Plan Monday #210.