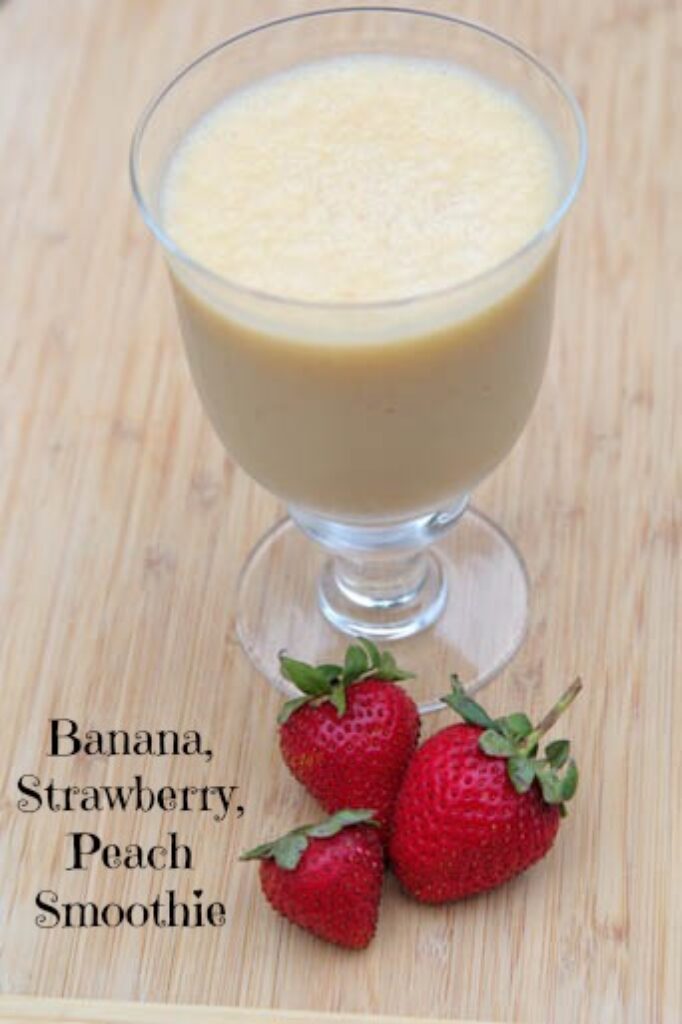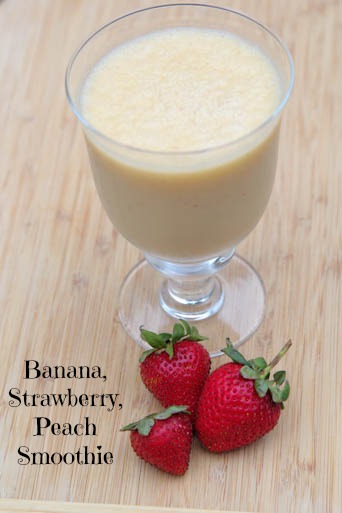 This is my new favorite smoothie! The boys and I usually having a smoothie with lunch and this has been a hit for the past few weeks. I will say that it tastes different each time, probably depending on how ripe and sweet the peach is…and of course, how much sweetener is added! I find that the ripest (softest…without being bruised and damaged) peaches make the best tasting smoothies!!!
Ingredients
1 banana ($.10)

1 peach, seed removed ($.30)

1

cup

strawberries, fresh or frozen ($.35)

1

cup

milk ($.10) Rice milk for us!

2

Tbsp

ground flaxseed ($.10)

1

Tbsp

sweetener...honey, agave, sugar ($.05)

Water to fill blender to 4 cups
Instructions
Add banana, peach (with or without skin...lots of nutrients in the skin!), strawberries into the blender. Add milk, flaxseed and sweetener.

Fill blender with water until the liquid level reaches 4 cups. Don't have markings...add about 2 cups of water.

Blend on low for 30 seconds, then blend on high for 30 seconds, or until smooth and creamy!

Drink immediately!!!