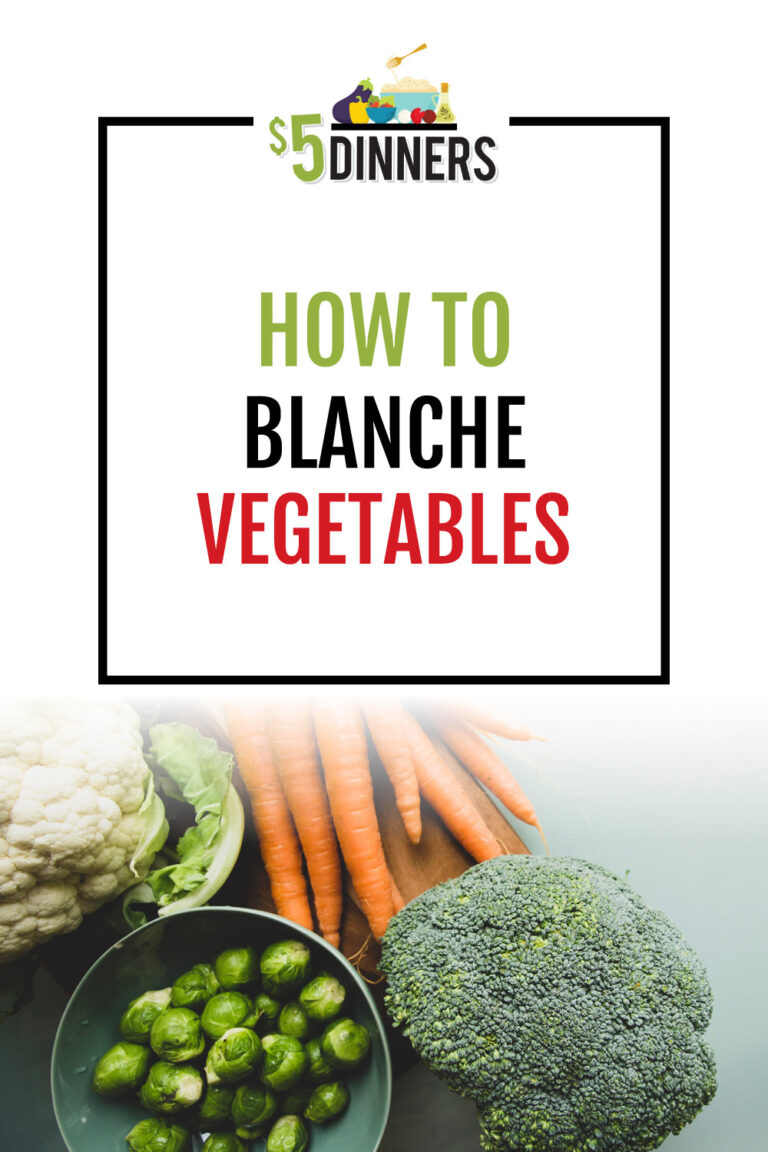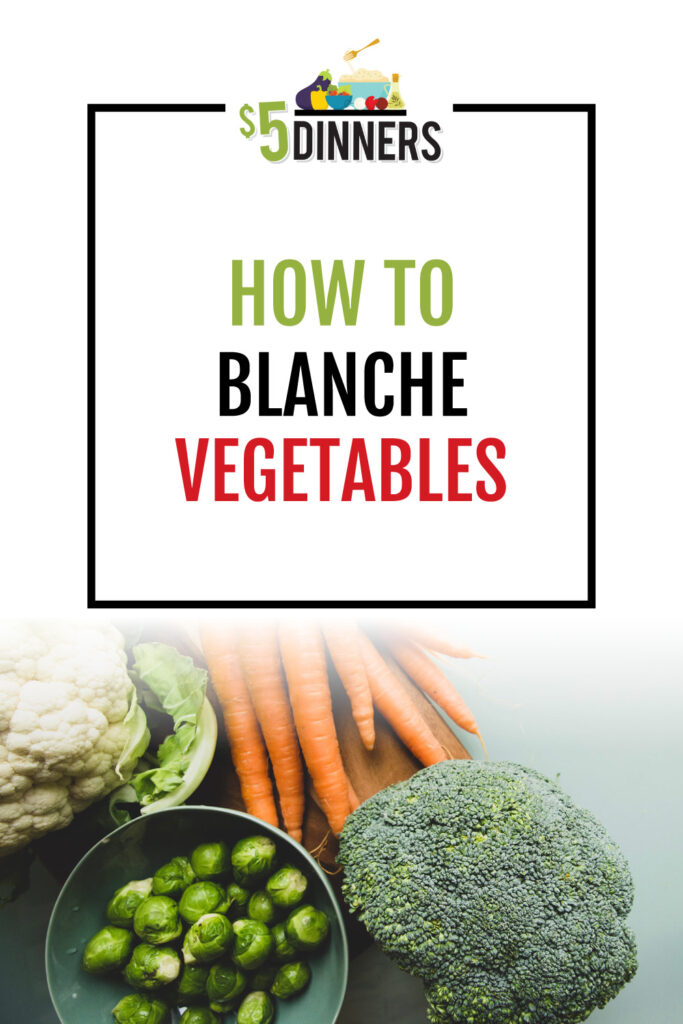 When 4 heads of broccoli only costs $.88, you have to buy more than you can eat that week! I did! I already had some in the fridge, and my MIL had some for me, but I couldn't pass this one up! I can't believe I am now stockpiling fresh vegetables!
So I blanched it and froze it!
Now I've got 4 meals worth of broccoli for way less than $2! Yeah!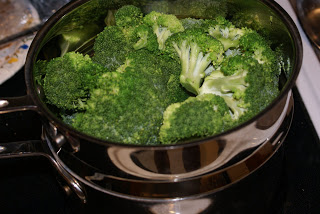 Broccoli that was steamed for 1-2 minutes. It just barely turned color!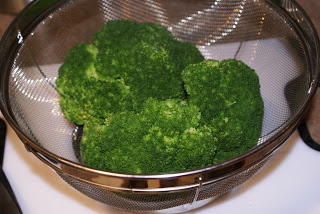 After blanching it in the ice water, I let it drain a minute in the strainer.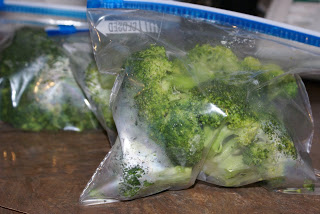 I put it into 4 freezer bags, a meal's worth into each bag!
I also got a great deal on celery…and seeing how it's the start of soup season, I plan on freezing that too. Celery will be "mushy" upon thawing, but if you're going to use it in a soup or stuffing, doesn't matter! I plan to chop it and then freeze it in a Ziploc freezer baggie. You can freeze the stalk whole, but I don't want to try to chop a mushy stalk!?!
Happy Blanching and Freezing!