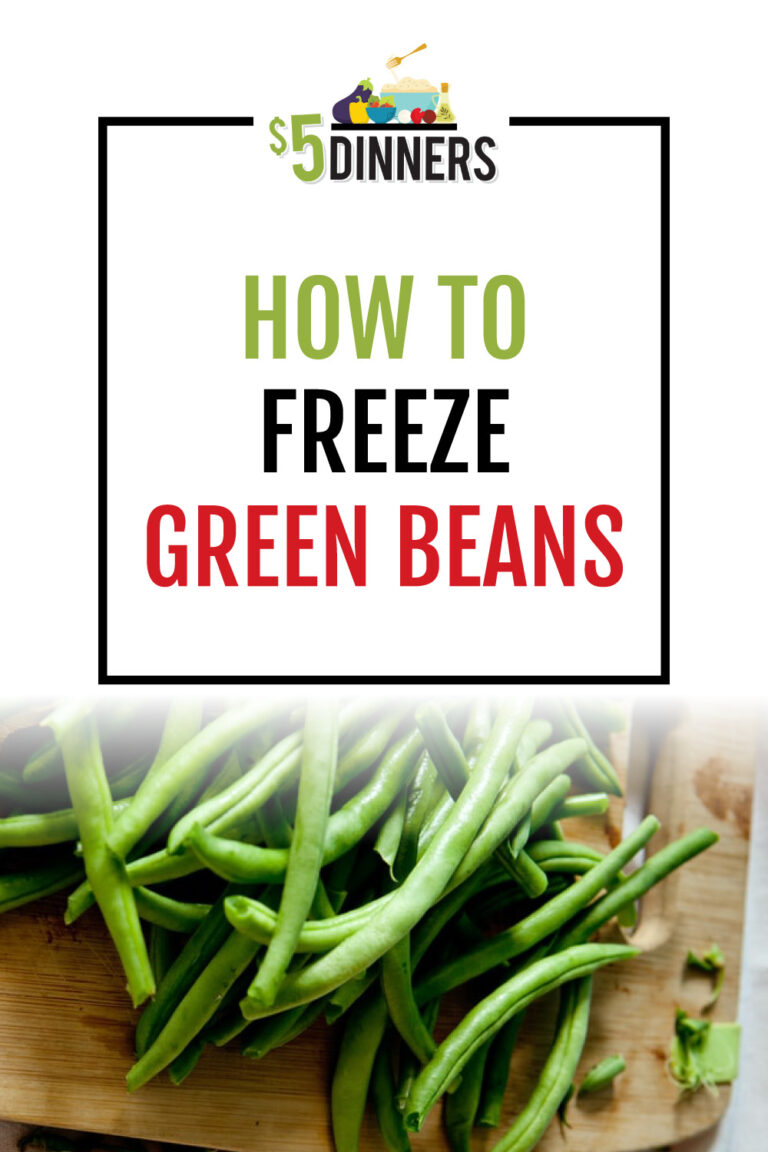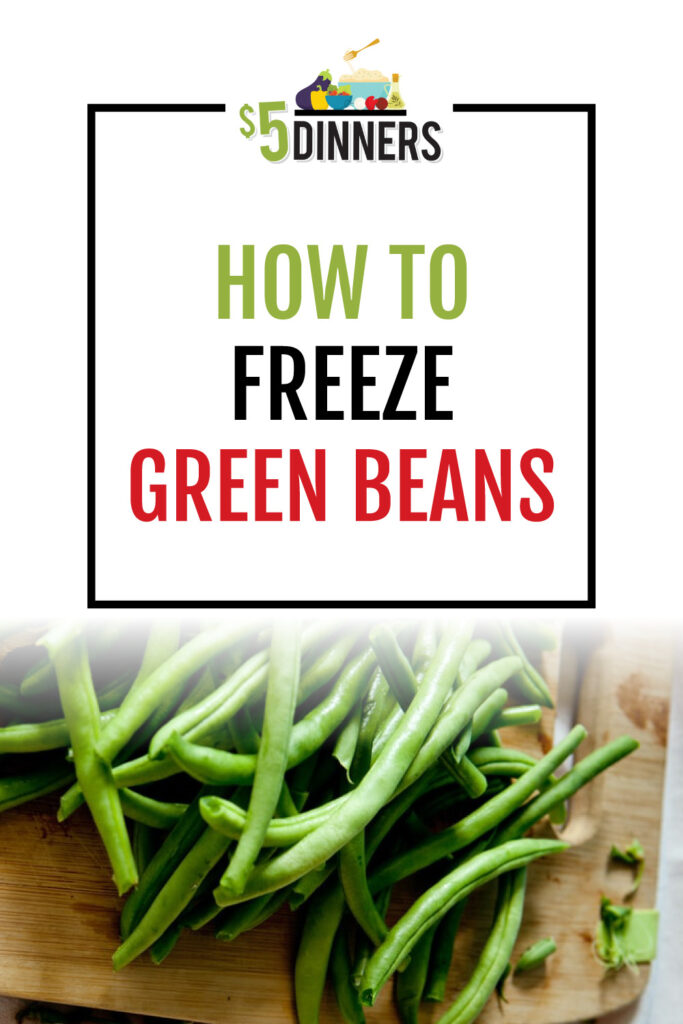 This past weekend I harvested about 2 lbs. of green beans from the garden. There were quite a few more that needed another week or two before harvesting, so I'll pick those next week. I decided that instead of eating them right away, I'd freeze them. I froze some "whole" to use as a side dish, and froze the rest in shorter pieces to use later in soup.
Fresh green beans must be blanched before frozen. Blanching process shown below…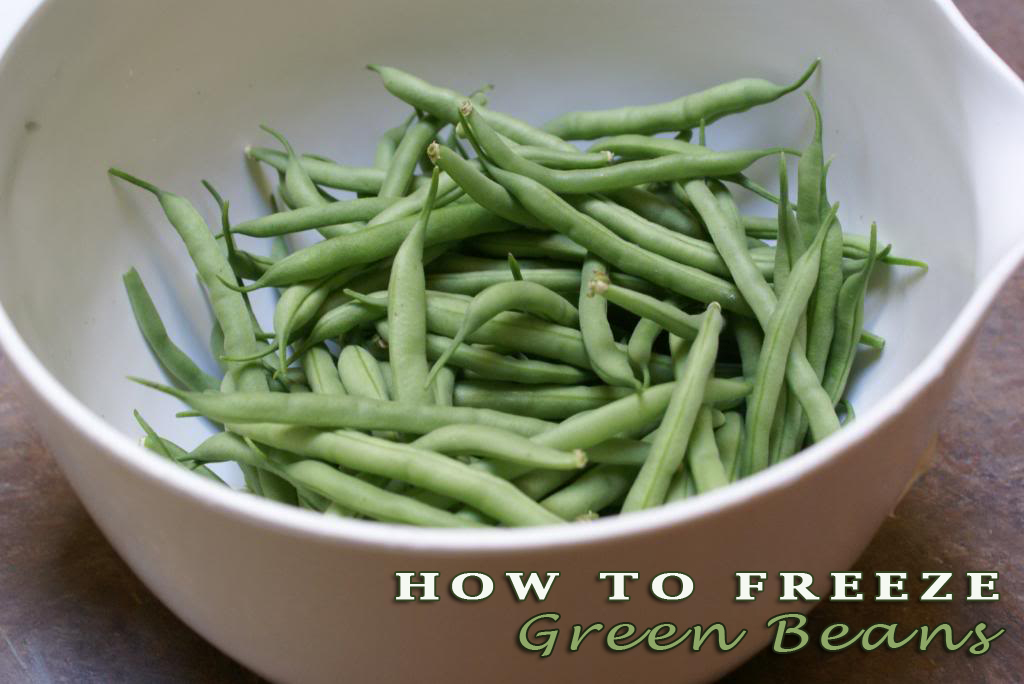 The first harvest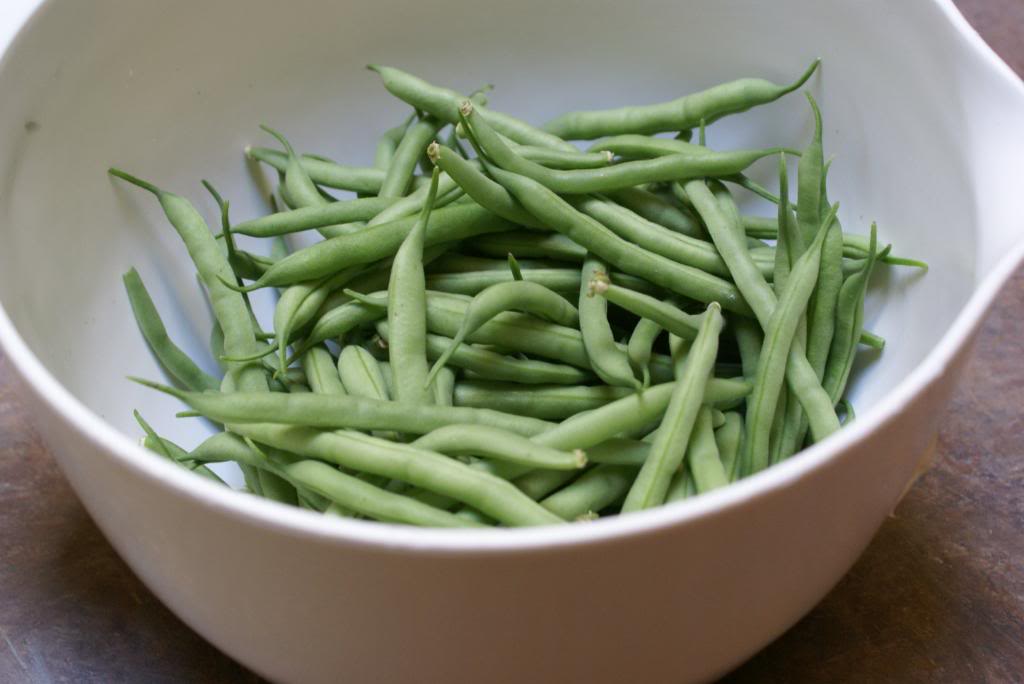 Rinse and remove stem tips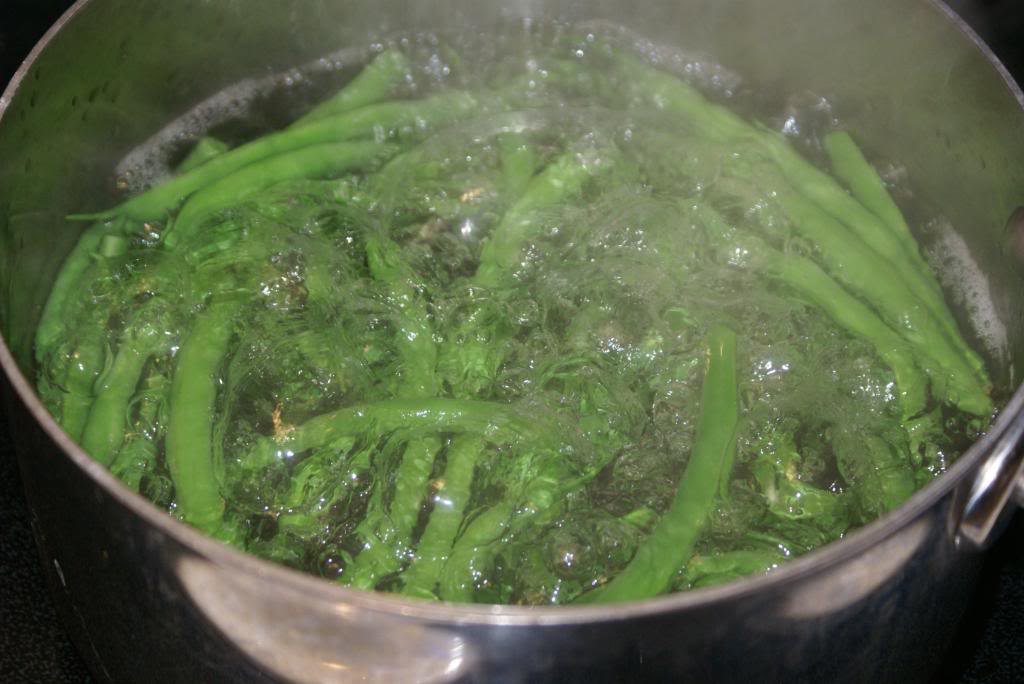 To blanch: Boil green beans for 2-3 minutes. Then…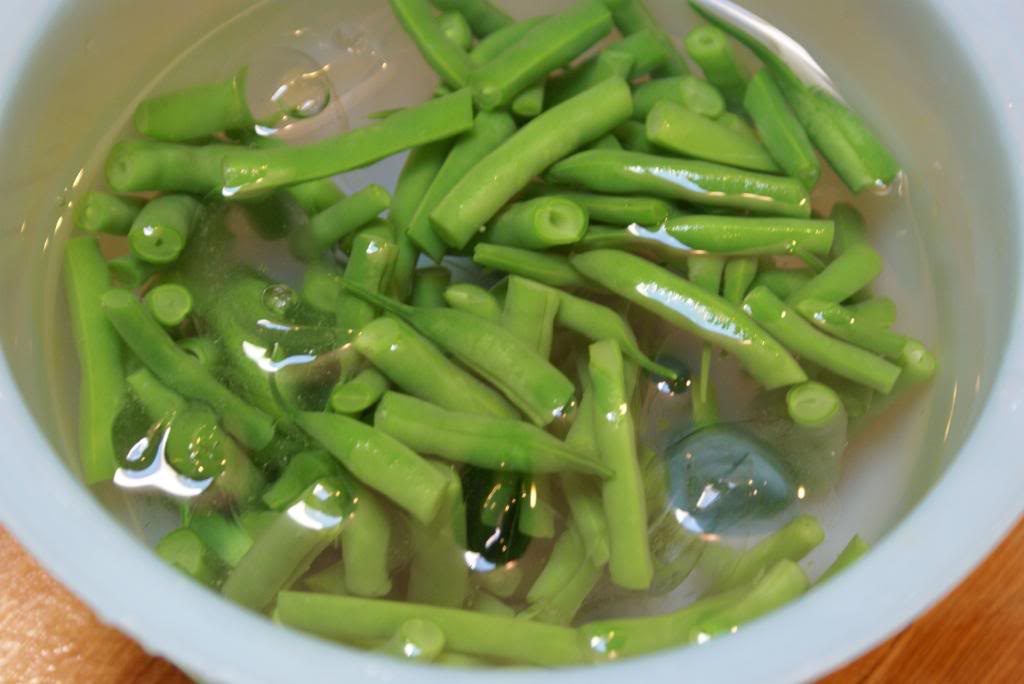 Immediately transfer the green beans to a bowl filled with water and ice cubes. Let sit for 5-10 minutes. Drain and pat dry.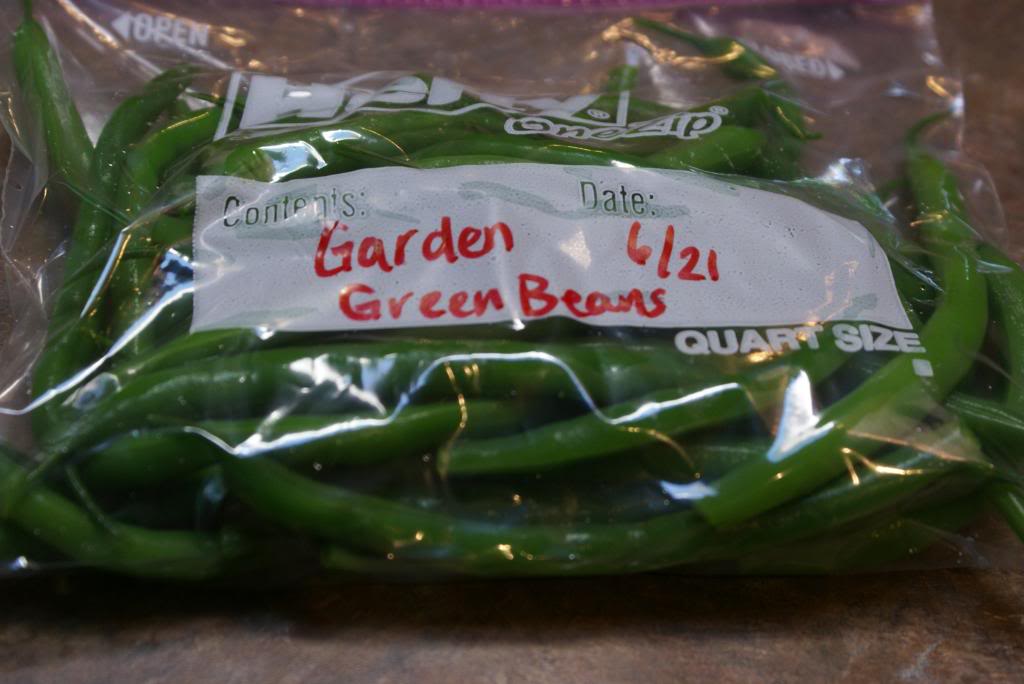 Freeze in freezer baggies or plastic container.
We can have these garden fresh green beans soon and in the fall in a yummy soup!
Be sure to try my super popular Oven Roasted Garlic Green Beans recipe!