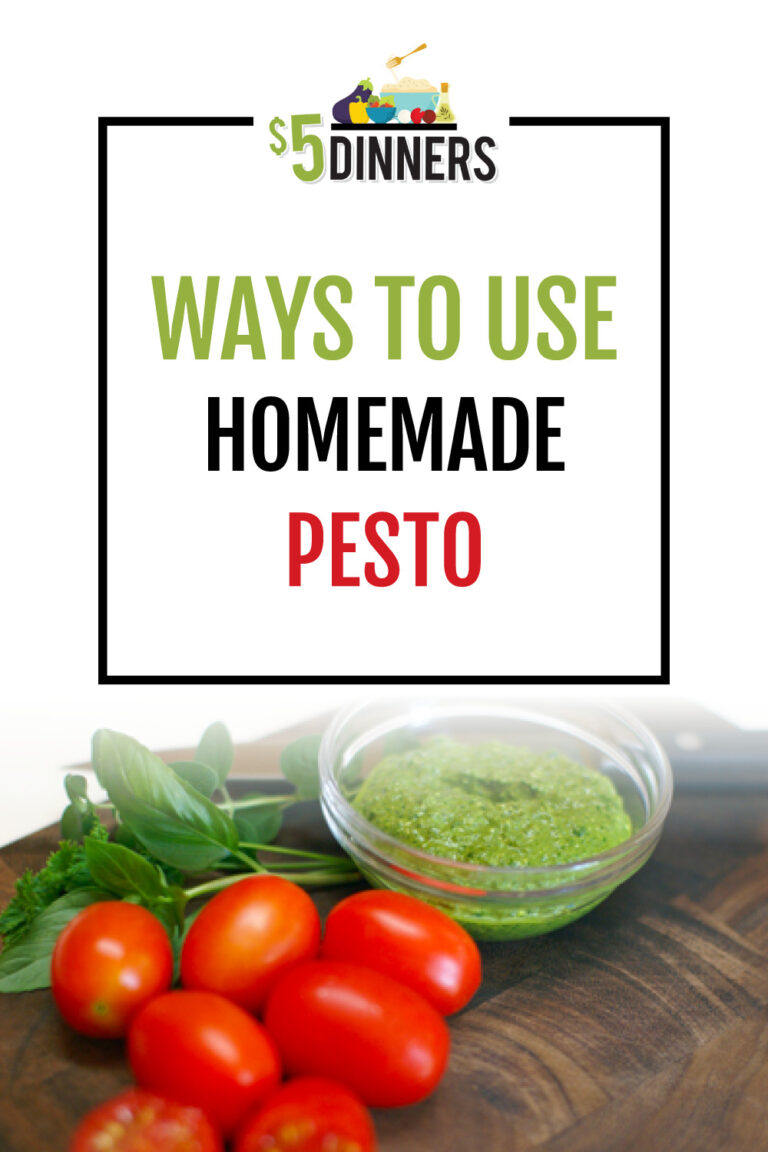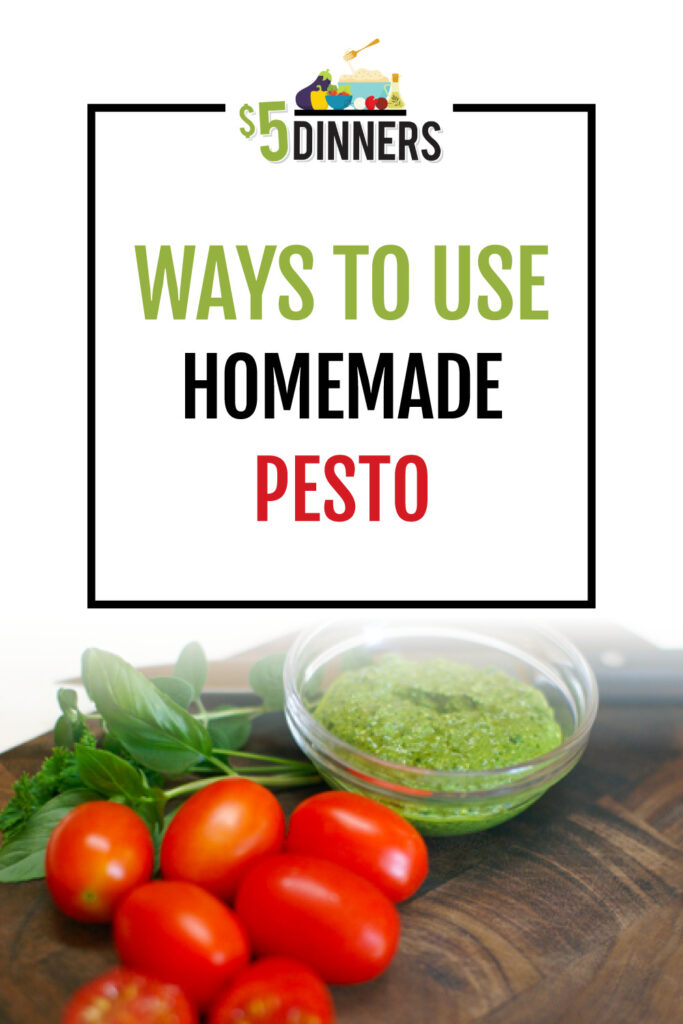 Rather than let the garden herbs grow out of control, make pesto instead. I have found that it doesn't really matter how much of which kind of herb you use…as long as you have enough basil in there to give it that basil flare.
I did not measure my pesto as I made it…but I'll tell you what I put in it…and then just added a little salt and olive oil to make it taste just the way I wanted it!
Fresh spinach
Fresh basil
Fresh parsley
Fresh thyme
Fresh rosemary
Pine nuts, about 1/4 cup
Olive oil
Salt and pepper to taste
Smidge of water, as needed to help it puree
Just throw everything in a food processor or blender and mix until desired consistency. Use immediately or freeze for use in future meal.
It's perfect for pasta…Grilled Chicken Spinach Pesto Pasta.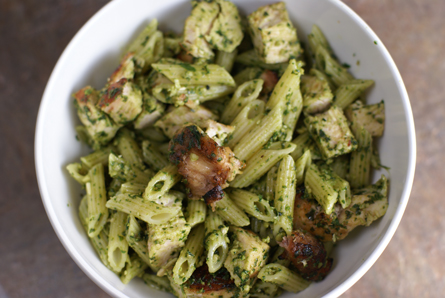 It's perfect for dipping tomatoes.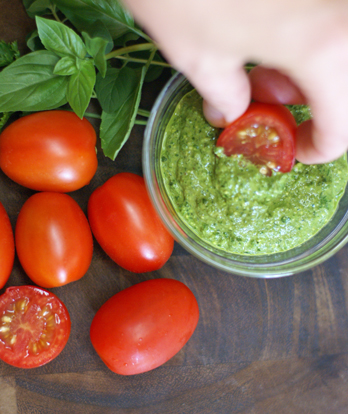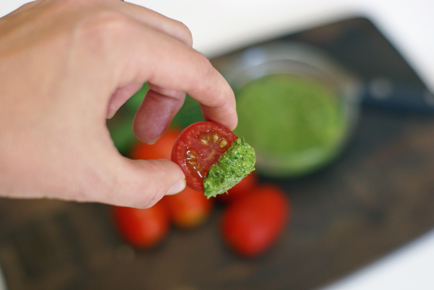 It's perfect for making a pesto vinaigrette (recipe below).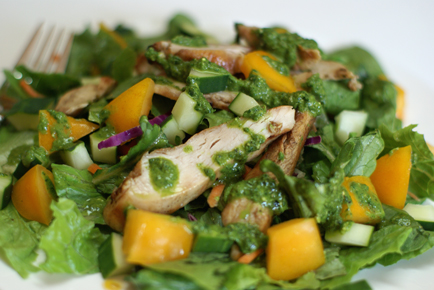 It's perfect for spreading onto a grilled chicken sandwich.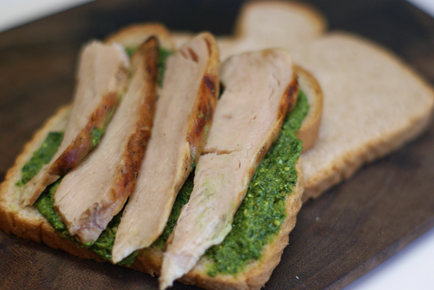 Or you could just drink it out of the bowl.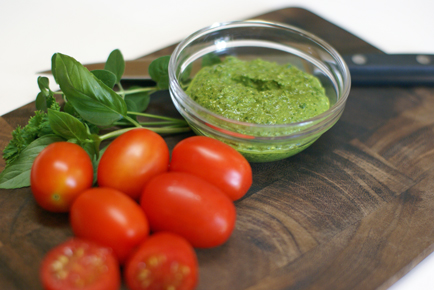 Well, that may be a little much?!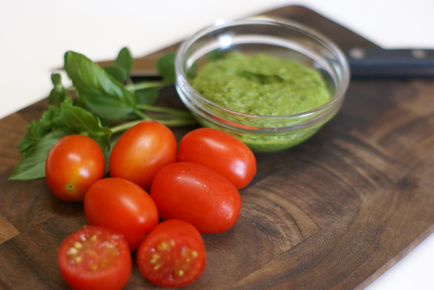 Well, maybe not?!
Pesto Vinaigrette
Ingredients
3 Tbsp homemade pesto
1 teaspoon vinegar, white balsamic or distilled white
Salt and pepper, to taste
Directions
Place ingredients in a bowl and whisk. Add a touch of water if needed to get it to desired dressing consistency. Serve with salad.

Please share some of your favorite Pesto Recipes!!!
Update: be sure to check out the comments below as we've got lots of additional reader suggestions for using up pesto!