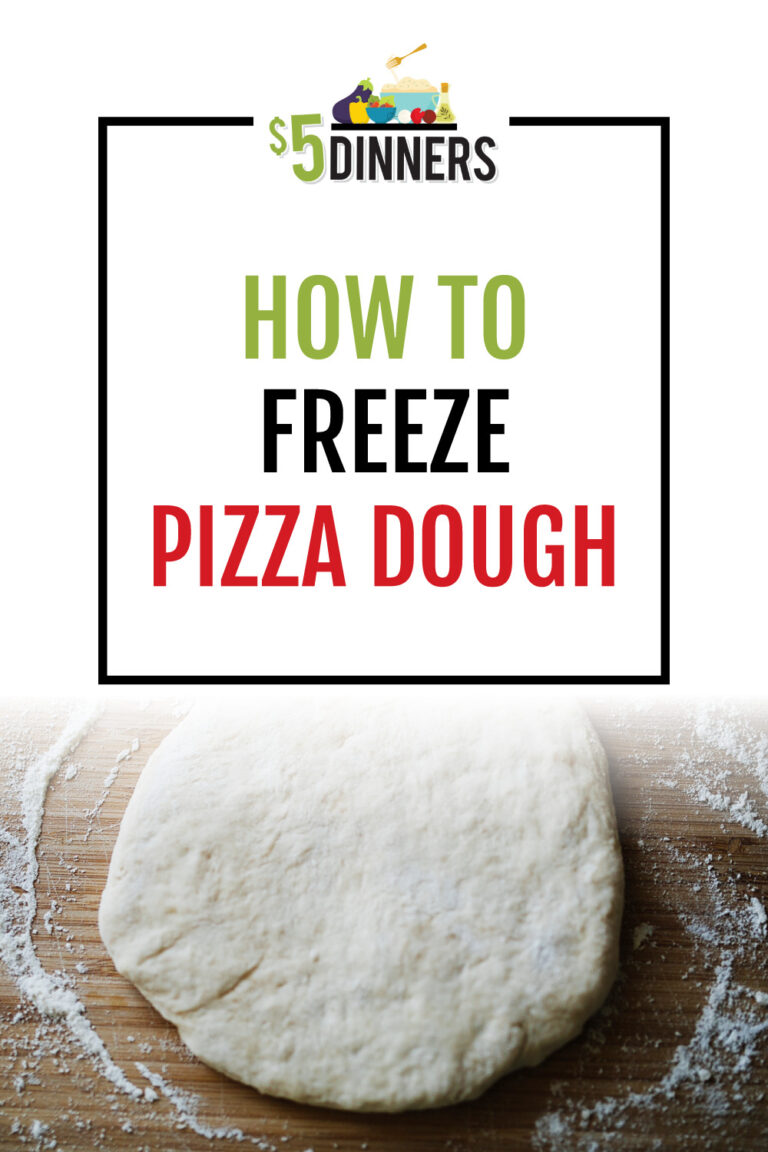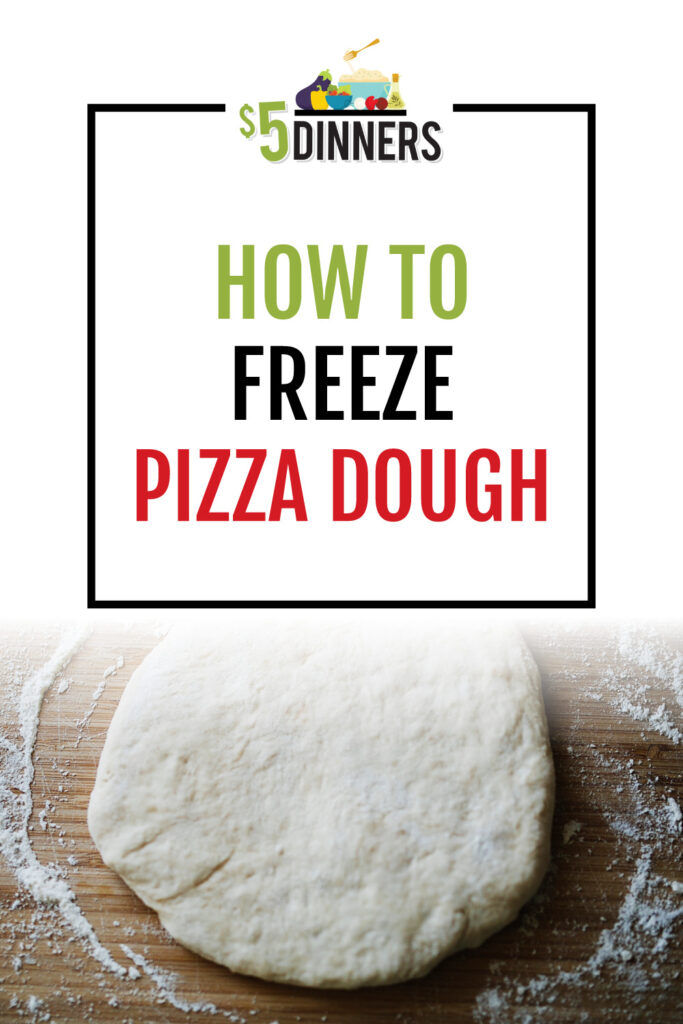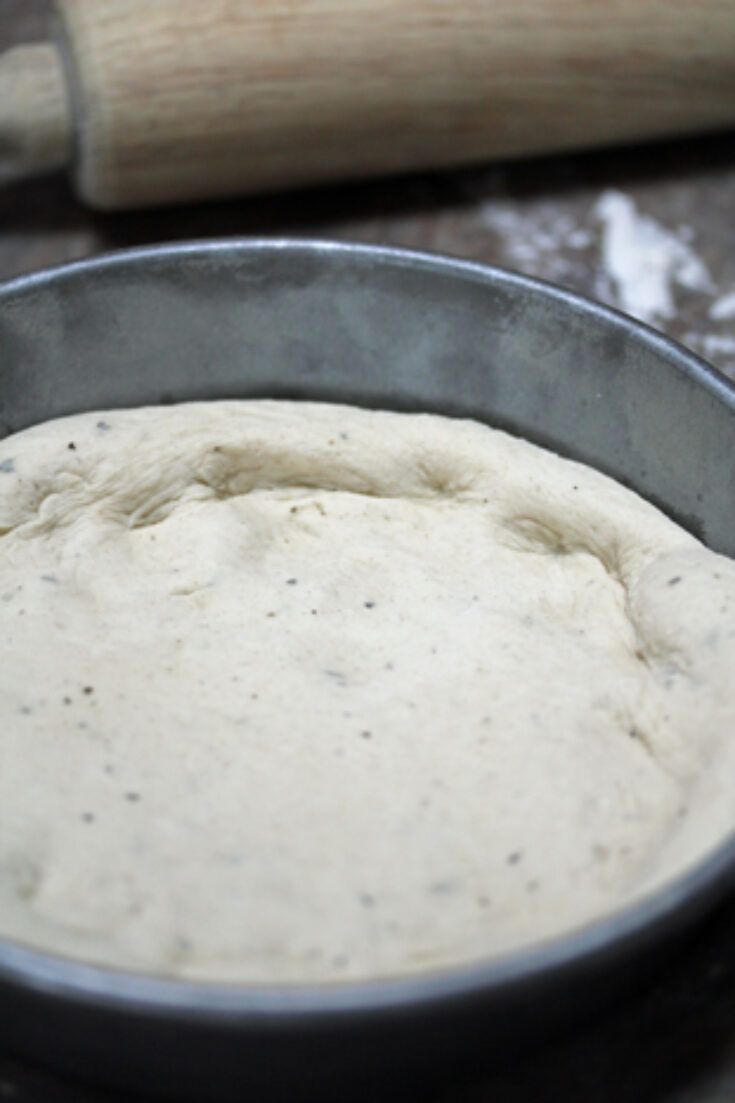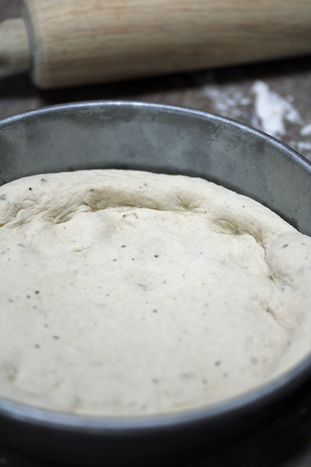 Last weekend, I went on a frenzy in the kitchen. Batch cooking, cooking, bread making…so while I had the bread machine out, I decided to go ahead and run another dough cycle for pizza dough. I would then freeze the unbaked crusts in these little mini-deep dish pie plates…for when we need a quick dinner to the table. Plus, I recently bought some dairy-free, soy-free cheese that I can use for the boys' pizzas!
We might just have to alter the February meal plan…and have these this week!
Freezing pizza dough works best between the first and second rise.
So if you are making the dough in your bread machine, that's really the first rise. Roll out the dough on a lightly floured surface. Add a little cornmeal to the flour if you want to give it that extra pizza flavor. Once rolled, form it into the shape that you want it. If freezing into a large rectangle or circle baking sheet, then be sure that you have a freezer baggie that is large enough to hold it. If you don't, you could wrap it tightly with plastic wrap and/or foil once it has frozen.
And if you are making the dough by hand (click here for step by step instructions), then place it on to the cookie sheet after rolling it out after the first rise.
Place the dough in the freezer for at least 2 hours. Once frozen, transfer to a plastic freezer baggie.
Can you freeze the dough that has already been baked?!
Absolutely! Bake the crust for 6-10 minutes, depending on the thickness and then set out to cool on a cooling rack. Once completely cool, add it to a large plastic freezer baggie, or wrap with plastic wrap and/or foil.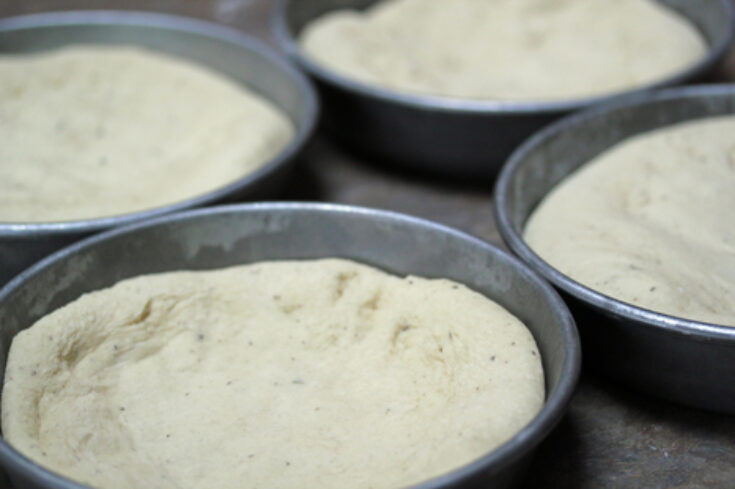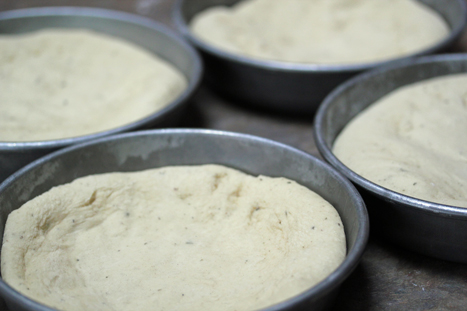 I love these deep dish mini-sized pans! Steve and I can each have one pan's worth along with a side or some veggies…and the boys will usually eat half of one of these, leaving just enough for lunch the next day!
(And yes, I realize that in no time, they will be able to eat all for of these pans…each!)
Have you frozen homemade pizza dough before?! What tips or tricks have you found that work for you?!
Several people have asked me where I got my pans from and I actually bought them at Williams Sonoma with a gift card! But, you could absolutely use mini cake pans like these on Amazon (this brand has a TON of different sizes that would meet any family's needs!)
Disclaimer: As an Amazon Associate, I earn commissions on qualifying purchases. Reviews, opinions are my own.