Are you intimidated by the butternut squash you see in the produce section? But intrigued at how cheap they are in the fall and winter months?!
Let me help you learn how to make butternut squash.
I'm seeing glimpses of fall all around us.
Red and orange leaves on our neighbors tree.
Cool mornings.
Acorn bits all over our yard.
Fatter squirrels.
And pumpkins and mums on the grocery store front patio.
And I'm having visions of butternut squash on our table in the next few months!
We all LOVE butternut squash…and this is my favorite way to prepare it.
Topped with a little brown sugar and butter, if you like.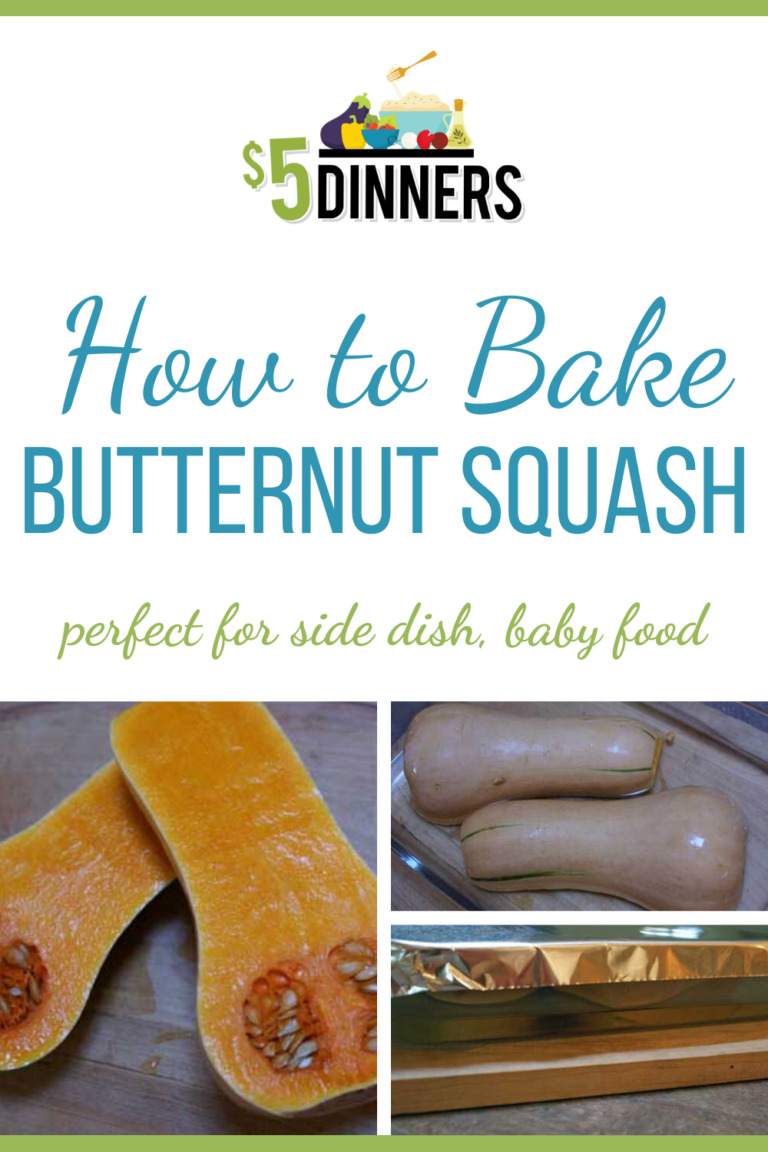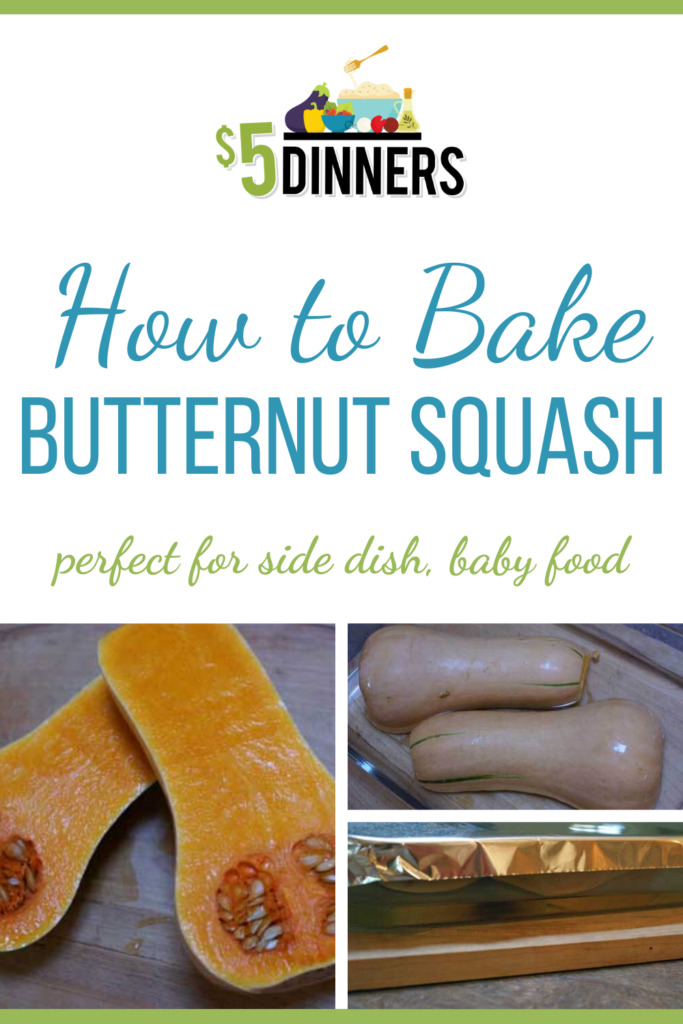 How to Serve Butternut Squash
Butternut squash makes for a fantastic side dish…
Steam-baked and mashed.
Cubed and roasted.
Spiralized and sauteed.
It's a great complement to many meals and it's low-carb to boot.
ALSO.
This steamed and mashed version makes a great baby food…as is for an older baby, or pureed with a bit of water for younger baby!
How to Select Butternut Squash
Look for a squash with no marks on its skin, no soft spots, and it should feel "heavier than it looks."
They range in size, so choose one that will work for your family.
Any extra squash can be used in homemade macaroni and cheese or for baking!
You can freeze cooked or raw squash, if you don't use it all in just a single meal/recipe.
How to Bake Butternut Squash
My favorite way to cook butternut squash is to "steam-bake" it to perfection.
This requires a hefty knife and cutting board to lop off the stem, and cut it length wise. It's almost a "machete" style cut to get it through the middle of the squash.
Take your time and be careful cutting it!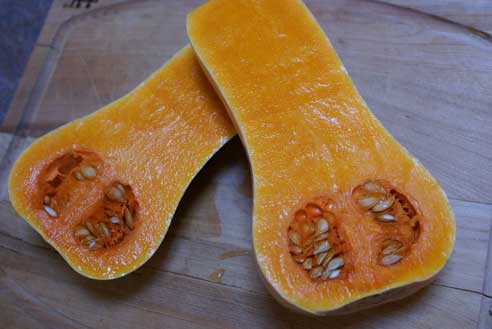 Once it is cut in half lengthwise, you can lay it flat into the base of a rectangular baking dish.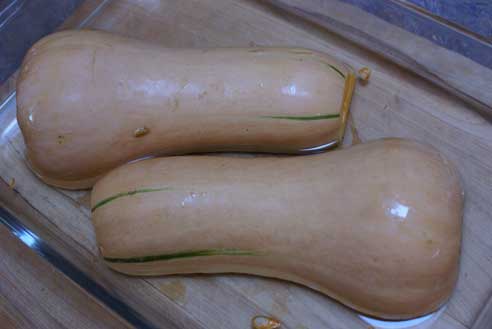 Add about 1/4-inch of water and then tightly add foil over the top.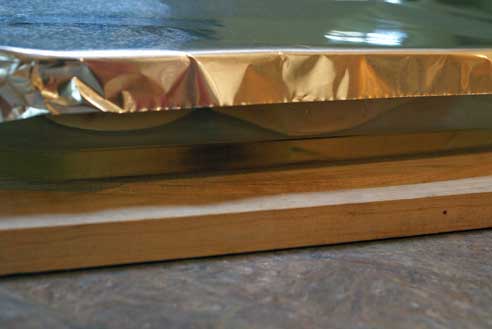 Bake in the oven as directed below and it will "steam-bake" to perfection.
You can scoop out the seeds after cooking, then mash and flavor to taste.
Simple, nutritious and delicious!
This homemade steam baked butternut squash is perfect for side dish and baby food purees.
Ingredients
1

large butternut squash

water

2

Tbsp

brown sugar

optional

2

Tbsp

butter

optional
Instructions
Cut off the stem on top of the butternut squash and then slice in half lengthwise.

Place in 9×13-inch glass baking dish with 1/4 inch of water in the base of the dish.

Cover tightly with foil and bake at 350 for 50-60 minutes.

Remove from oven and let cool a few minutes. Scoop out seeds and discard. Scoop out flesh into serving bowl.

Serve mashed butternut squash as is, or add a little brown sugar and butter to sweeten it up.