Learn the proper way to bake a sweet potato – so that it caramelizes itself and doesn't need extra sweetener to taste perfect!
Tonight the guys had fish sticks (I know!), mashed sweet potatoes and corn. I didn't have any trouble preparing the veggies, but just couldn't handle the meat! (Note: This is an old post and I was pregnant when I wrote it and couldn't handle meats well!) Since Hubs gets home late on Tuesdays and couldn't help with the meal, I had to get out the fish sticks!
I bought these when they were on sale during the Easter week for $.49/lb! I will have a few portions of inexpensive veggies for our meals, yay!
This is my favorite way to prepare them as I find that cooking them this way brings out more "sweetness" and candy flavor than simply roasting or microwaving. We eat them plain too and they are plenty tasty!
If you have a baby or young toddler who still eats softer foods, this is also a great way to prepare sweet potatoes for little mouths!
Favorite Baked Sweet Potato Recipes
How to Bake a Sweet Potato – Photo Instructions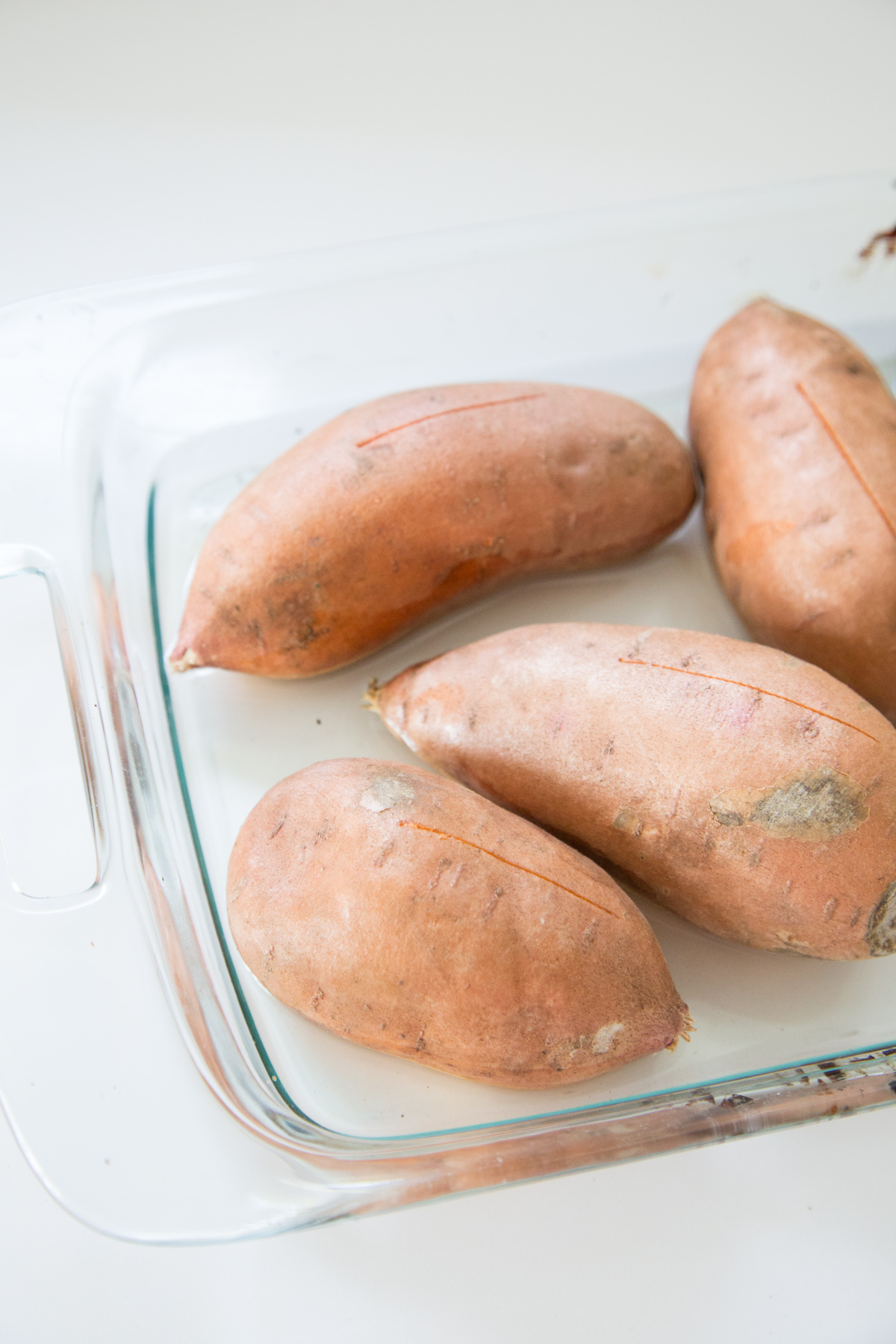 Cut a short slit into the top of each sweet potato.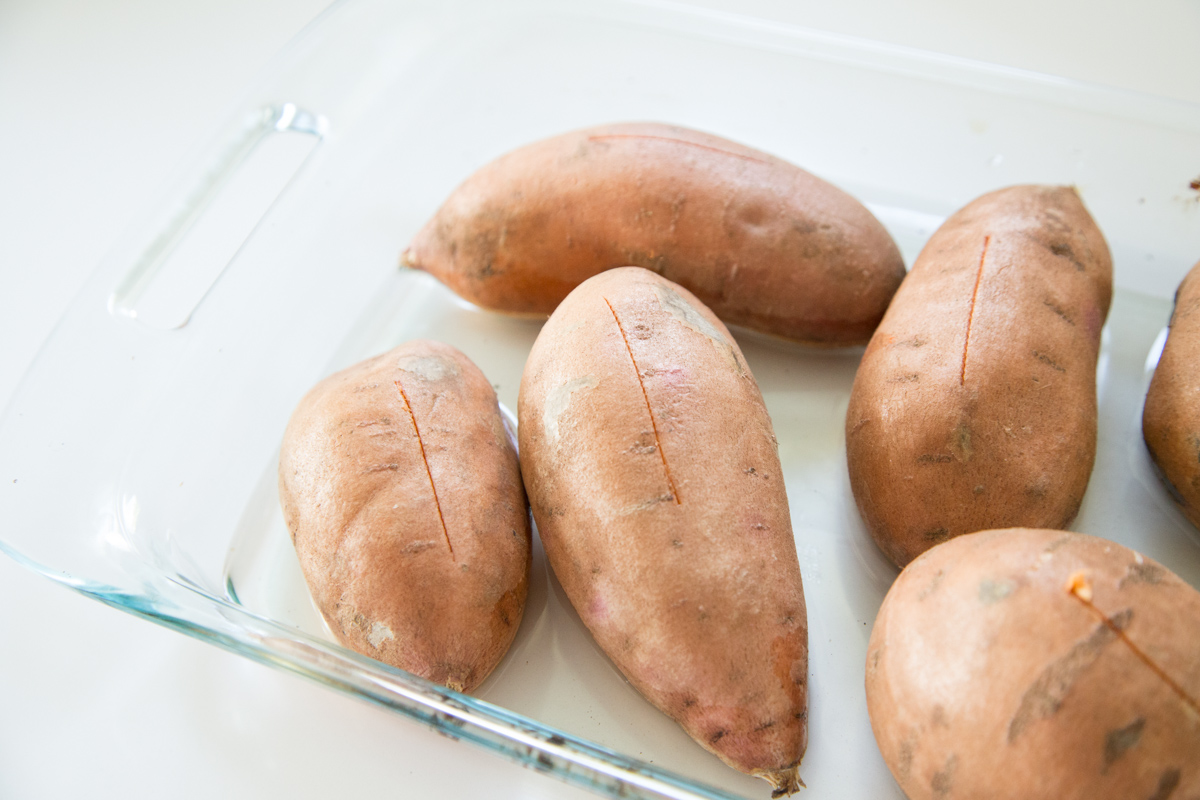 Place into baking dish and add water until it's about 1/4-inch deep.
The water will help "steam-bake" the sweet potatoes.
Steam-baking makes for the softest sweet potatoes – great for mashed sweet potatoes, stuffed sweet potatoes and baby food. The steam-baking also helps the sweet potatoes caramelize and sweeten as they bake.
You do NOT NEED added sugar or sweetener with these steam-baked sweet potatoes.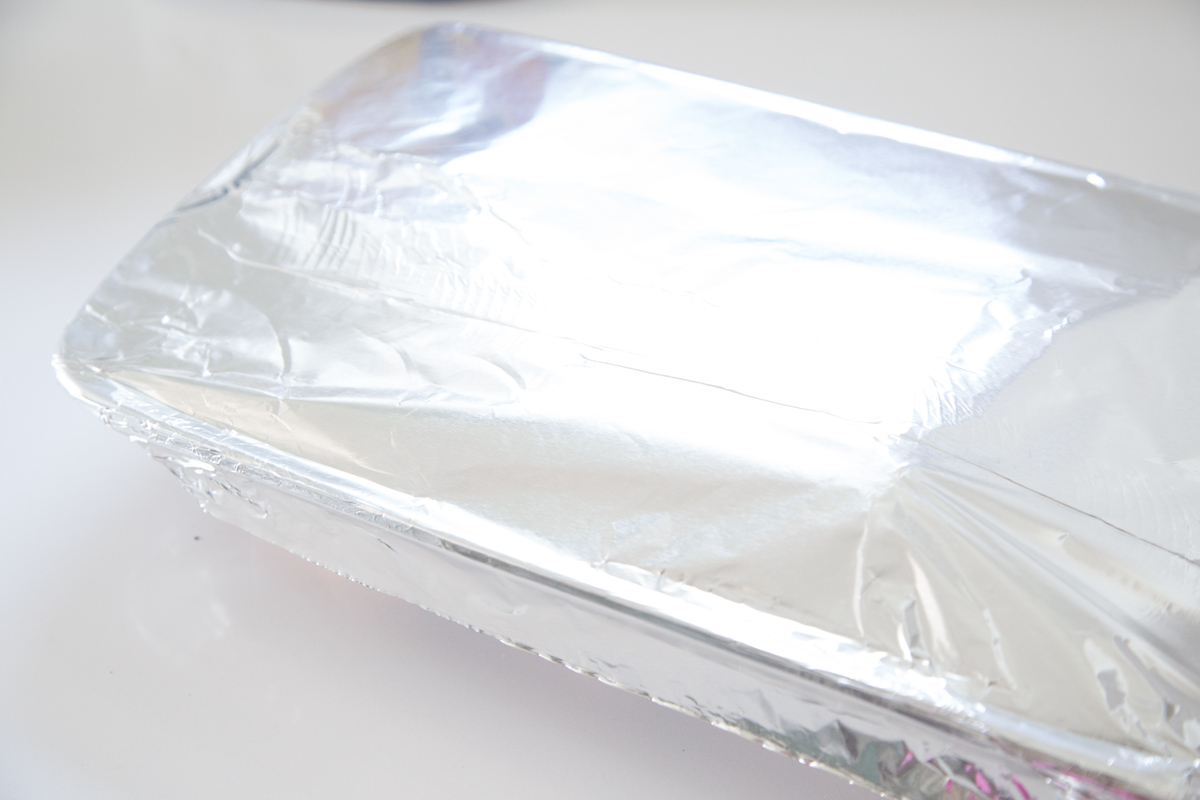 Cover tightly with foil.
Run your fingers along the edge to really seal the foil around the dish.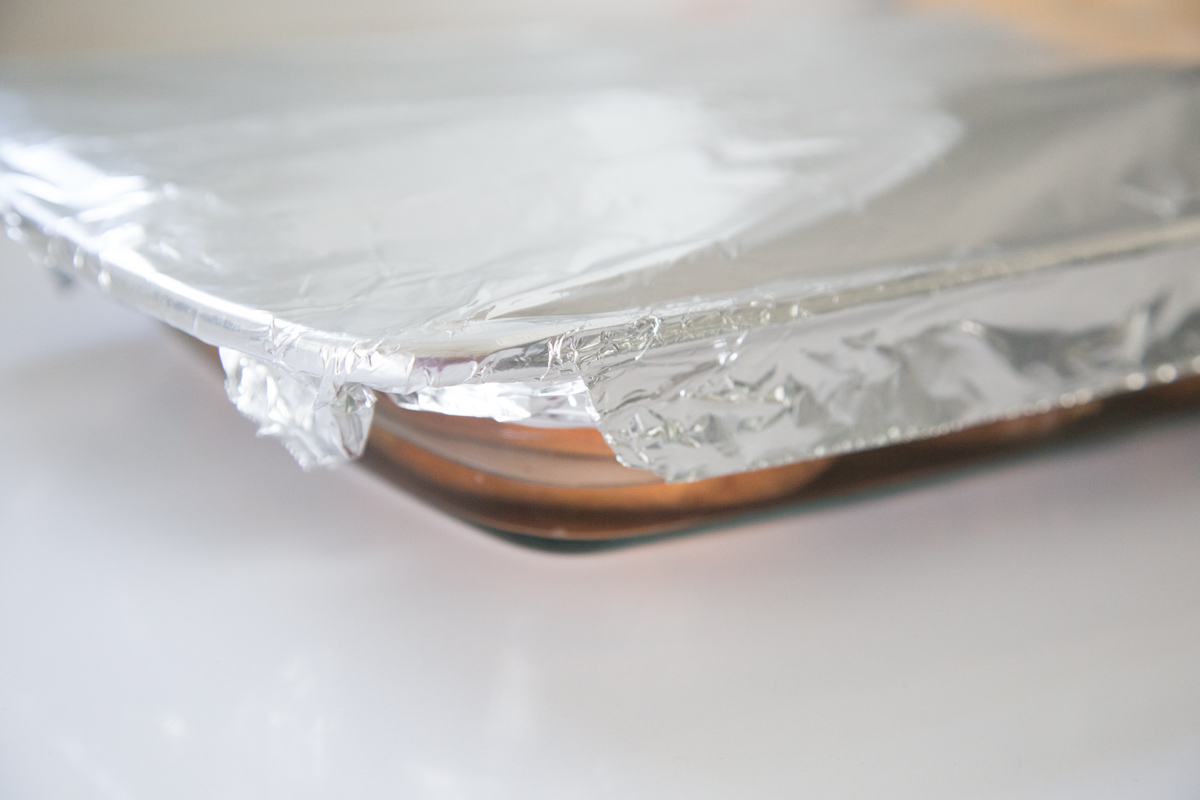 Wrap the foil edges super tight.
Bake at 400 F for 60 minutes.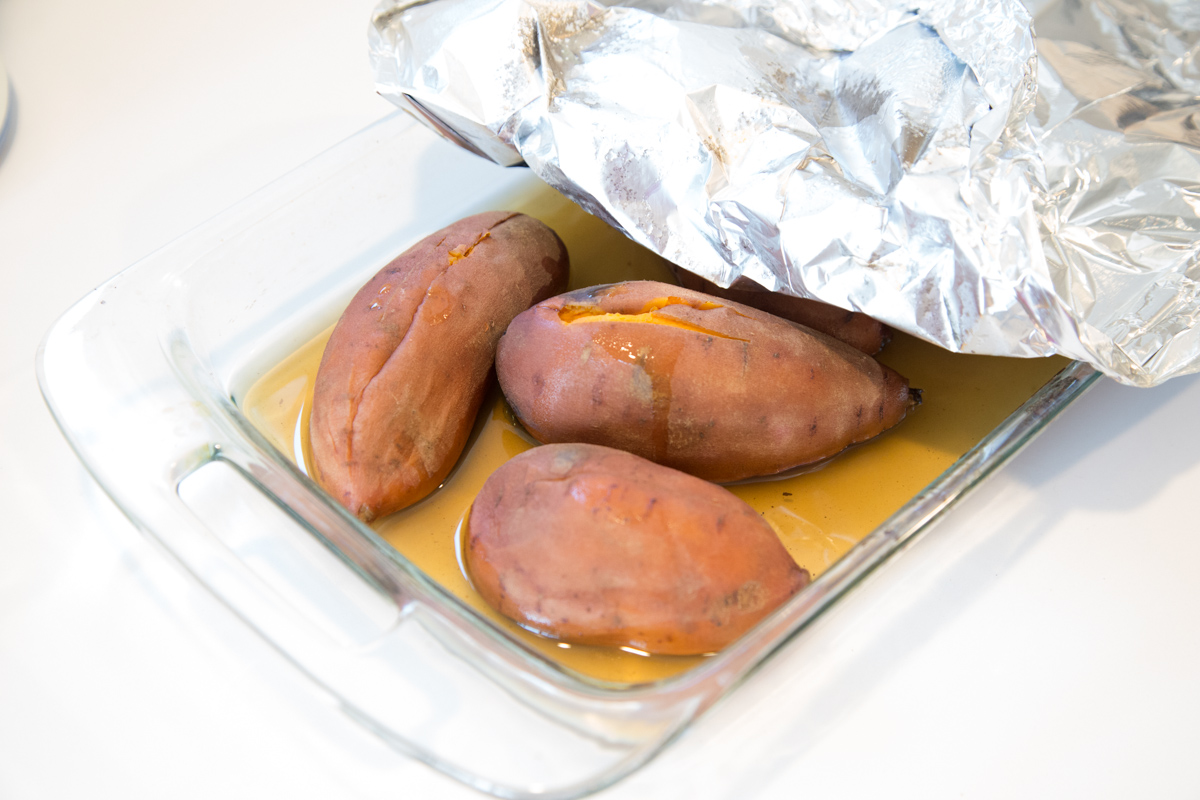 See. Perfectly soft and caramelizing themselves!
Pull back the foil and let cool.
They are super hot, so let cool before handling!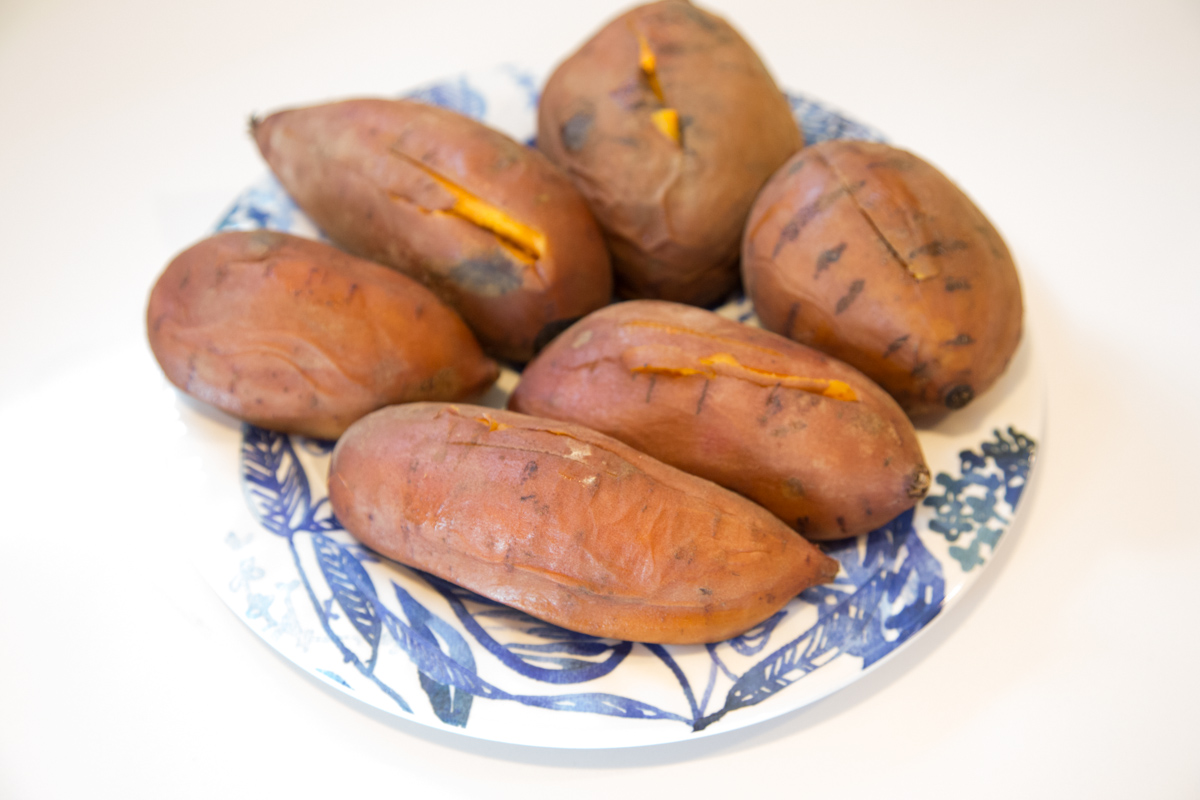 Set aside to cool, and serve like this with butter and cinnamon.
Or transfer to bowl to mash and add butter and cinnamon.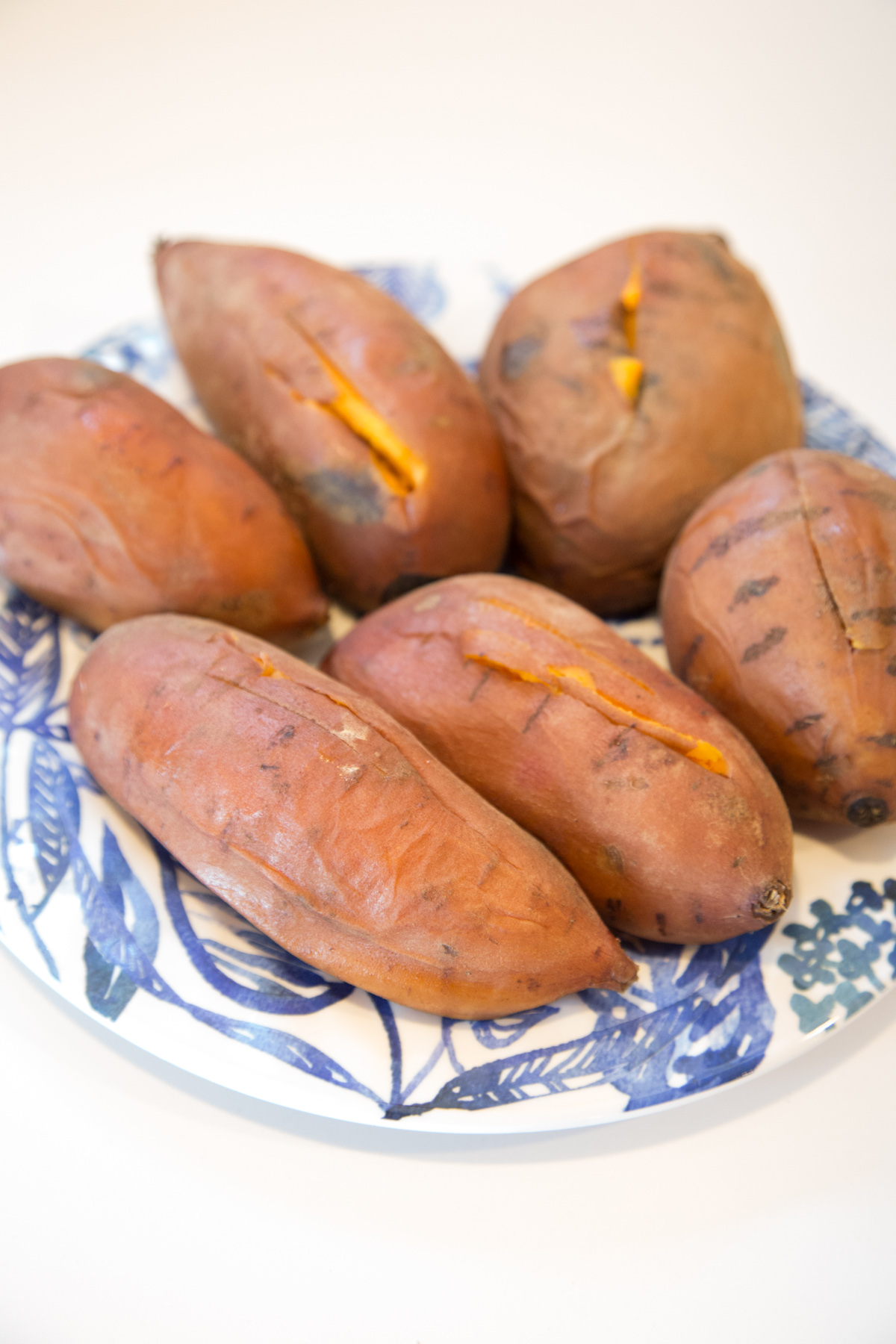 Enjoy!
Learn how to bake a sweet potato properly - so that it caramelizes itself and you don't have to add a bunch of brown sugar to make it taste good. 😉
Ingredients
4

small

sweet potatoes

1 1/2

cups

water

Foil

2

Tbsp

butter

to taste

2

Tbsp

brown sugar or other sweetener

as needed to taste
Instructions
Place the 4 small sweet potatoes in a glass baking dish. Carefully add a 1" to 2" slit lengthwise down the center.

Pour the water into the glass baking dish around the sweet potatoes. This will create the "steam-bake" effect on the cooking.

Cover tightly with foil, pressing and pinching around the edges of the baking dish to create as best of a seal as you can.

Bake in the preheated oven for XX minutes, or until tender in the middle. Cooking time may depend on how thick the sweet potatoes are.

Let cool for 10 minutes, then carefully remove the sweet potatoes from the tray.

Option #1: Serve as is with toppings or butter.

Option #2: remove the skin and mix in butter to make mashed sweet potatoes. Add sweetener to taste.
What to Do When You Find a SWEET Sweet Potato Deal