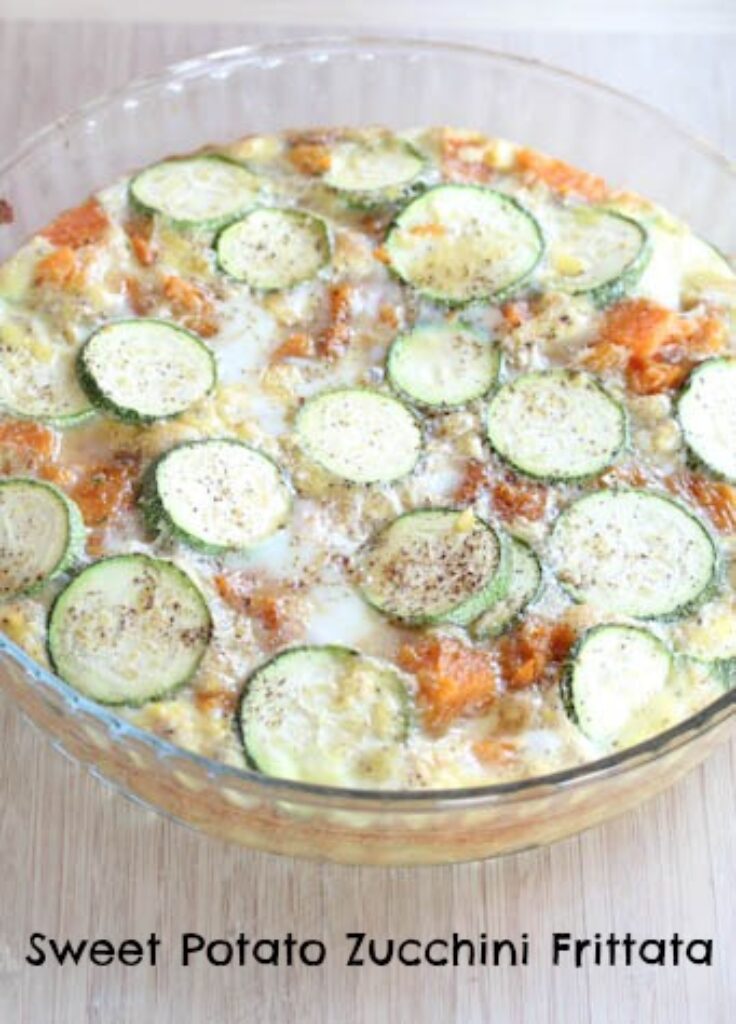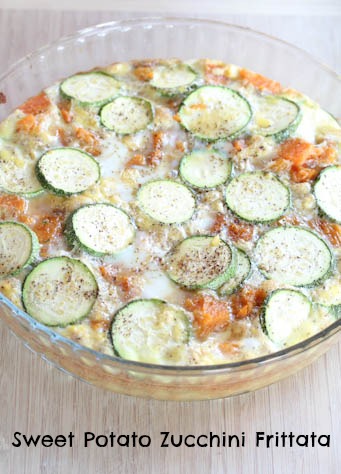 I like frittatas. My family likes frittatas. But for different reasons.
I like frittatas because they are the breakfast version of stone soup. And I like them because I've never tried one that I didn't like. Pretty much any veggie and/or veggie combination works in a frittata, and this one proves that point. Spinach, mushrooms, tomatoes, onions, potatoes….all great additions to a frittata. But zucchini and sweet potato together in a frittata…you're just gonna have to trust me.
My family loves frittatas because they taste good. And they have eggs in them (a fave ingredient among the little people). They also love the "brinner" concept too!
Another reason I love frittatas, they are so easy to make!
See above…layer of thinly sliced zucchini, layer of cooked & cubed sweet potato, layer of thinly sliced zucchini. Pour milk-egg mixture on top. Bake.
Serve with side of fresh fruit and a glass of cold milk!
Frittatas are perfect for breakfast or dinne! So easy to make and great for using up leftovers!
Ingredients
2

medium

zucchini (about 1 1/4 lb total)

2

medium

sweet potatoes

cooked and cubed

8

eggs (I would use 6 eggs if using a pie plate)

1/2

cup

milk

1

Tbsp

minced onion

1

tsp

minced garlic

1

tsp

salt

1/2

tsp

pepper
Instructions
Preheat oven to 350 F. Spray a quiche dish or 9" glass pie plate with non stick cooking spray.

In a quiche dish or 9" glass pie plate, add a layer of zucchini slices, then layer of cooked sweet potato cubes (I cooked mine in the microwave to save time), then another layer of zucchini slices. Season with a little salt and pepper.

In a mixing bowl, whisk together the eggs, milk, minced onion, minced garlic and salt and pepper. Pour over the veggies in the dish.

Bake in the preheated oven for 35-40 minutes, or until the eggs in the middle have cooked through.

Serve Sweet Potato Zucchini Frittata with fresh fruit and a glass of milk...a great weeknight "brinner."