Learn the hacks for how to roast asparagus to perfection – and it'll be your new favorite side dish.
I love asparagus.
And I especially love it when it's on sale for $.99/lb.
Because then I'll actually buy it!
Hooray for saving money on produce.
When it is on sale at that price (or close to it), I'll get enough for 2-3 meals that week.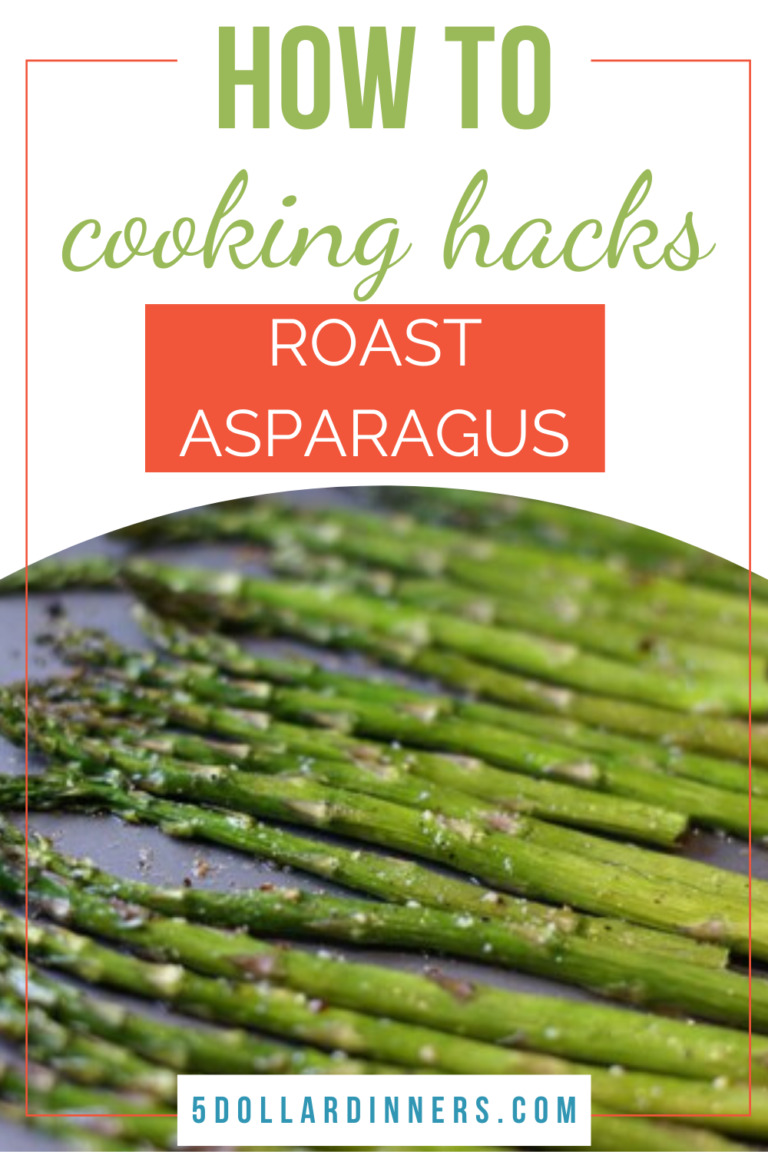 The boys love oven roasted asparagus too.
My trick: Cut off the top "flowery" part and then cut into inch or so strips and it looks like green beans. With a slightly different taste, of course.
I think with kids…half the "food battle" is that if something "looks funny," then they are completely turned off without taking a bite…they've made the decision that they don't like it before they even try it…so if you make it look like something else they like, then they won't be turned off right away. Anyone else noticed that?
I don't always cut off the tops, or I'll save them and eat them all myself 😉
The key with oven roasted asparagus is the timing and making sure you snap off the bottoms before roasting.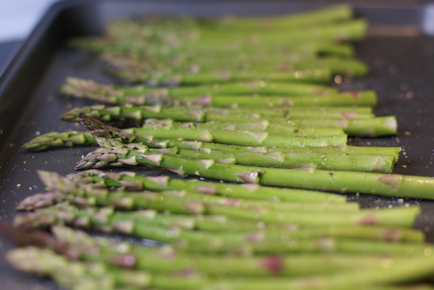 This is one of my favorite side dishes to eat with Red Wine Beef Roast or Apricot Meatballs.
Below is a simple, delicious recipe for how to roast asparagus. Enjoy!
A simple, delicious side dish recipe and how to roast asparagus.
Ingredients
1

lb.

asparagus

2

Tbsp

olive oil

drizzled

1/2

tsp

garlic powder

Salt and pepper

grated Parmesan cheese

optional
Instructions
Preheat oven to 400 degrees F.

Wash, pat dry and snap the ends off the asparagus. Place the asparagus in a single layer on a baking sheet.

Drizzle the olive oil over the asparagus spears. Sprinkle with garlic powder, salt and pepper.

Roast in preheated oven for 8 to 10 minutes, or until tender to your likeness.

Remove and serve immediately. If desired, sprinkle grated Parmesan cheese over the top.