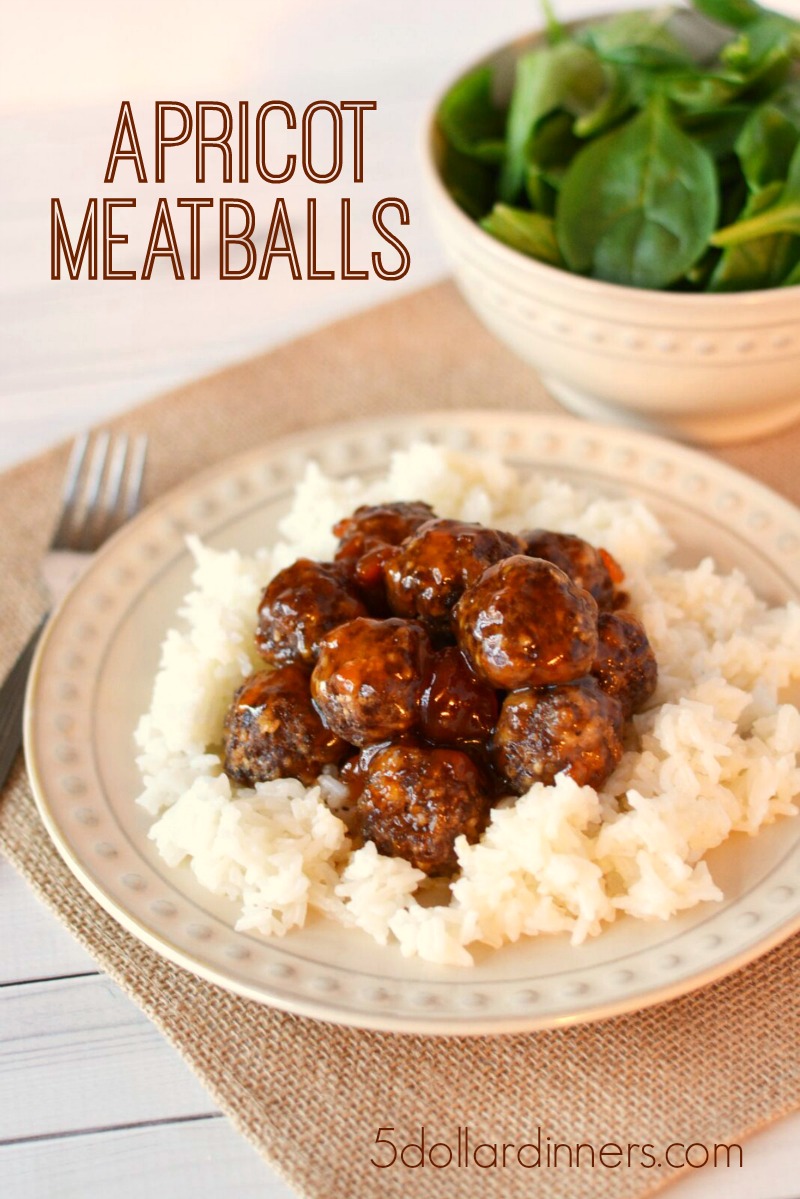 I adore the sauce that's on these meatballs. It's very similar to the sauce on my Slow Cooker Apricot Chicken recipe. And it's just as delicious served with these meatballs, as it is with the chicken.
And there's an added bonus with this recipe: it's freezer friendly.
If you want to freeze these meatballs, then make up some homemade meatballs as directed, line them into a small baking dish. Mix up the sauce and pour on top. You can freeze the meatballs before you cook them. Stash them in the freezer and you've got a quick and simple "freezer to oven" kind of meal starter.
I would do a "quick thaw" on these meatballs, then put them in the oven covered with foil to continue to thaw for 20-30 minutes. Then uncover and bake as directed, or until cooked through. Oven thawing and cooking times will vary depending on size of the meatballs.
I love these meatballs over rice, but they would be great served with buttered pasta noodles too! Enjoy!!!
The perfect hint of sweet!
Ingredients
1

lb

ground beef

1

egg

1

cup

breadcrumbs

1

tsp

minced onion

1

tsp

minced garlic

1

cup

apricot preserves

1/2

cup

French salad dressing

1

cup

brown or white rice, as side dish

Salad, as side dish
Instructions
Preheat oven to 375 F.

In a large mixing bowl, combine the ground beef, egg, breadcrumbs, minced onion, and minced garlic. Mix well and form into 1-inch meatballs. Place them in a single layer into a baking dish or tray.

In a small mixing bowl, combine the apricot preserves and French salad dressing. Pour over the prepared meatballs.

Bake in the preheated oven for 25 to 30 minutes, or until cooked through. Cooking time may vary depending on size of meatballs.

Cook the rice, as directed.

Prepare the salad.

Serve Apricot Meatballs over rice with salad.