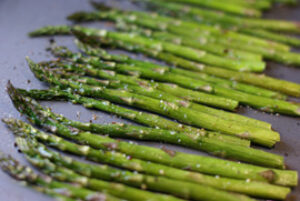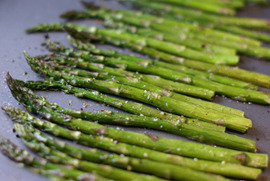 Seeing amazing prices on asparagus at the grocery store these days? We are right in the middle of asparagus season right now…and we're gonna be seeing prices of $.99/lb – $1.4/lb, maybe less! I'm all about eating seasonally and taking advantage of these great prices. No sense paying full price for other green veggies like broccoli or green beans, when you can get a bunch of asparagus for less than a buck!
But what if I don't know what to do with it?
Have no fear…I'm here to help! Over at SCJohnson.com, I've spelled out the "how to cook asparagus" for you…from sauteeing to grilling, and other cooking methods in between. I hope this helps you make the most of this delicious veggie!