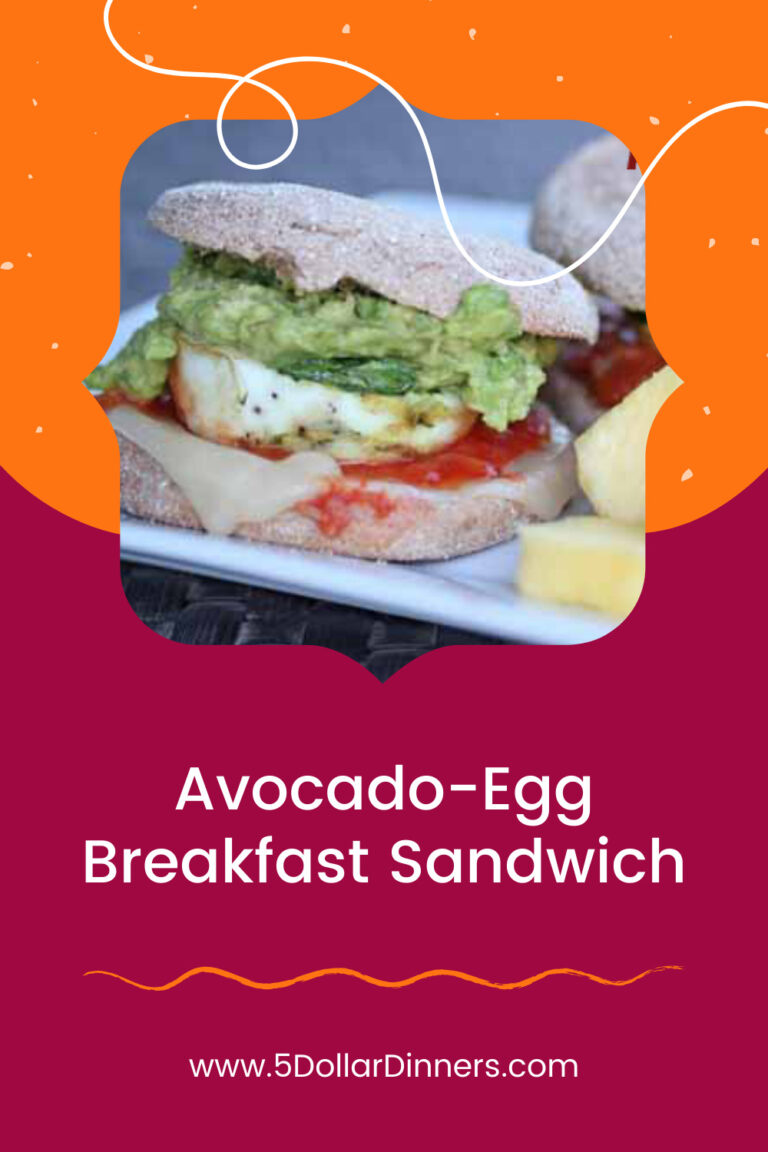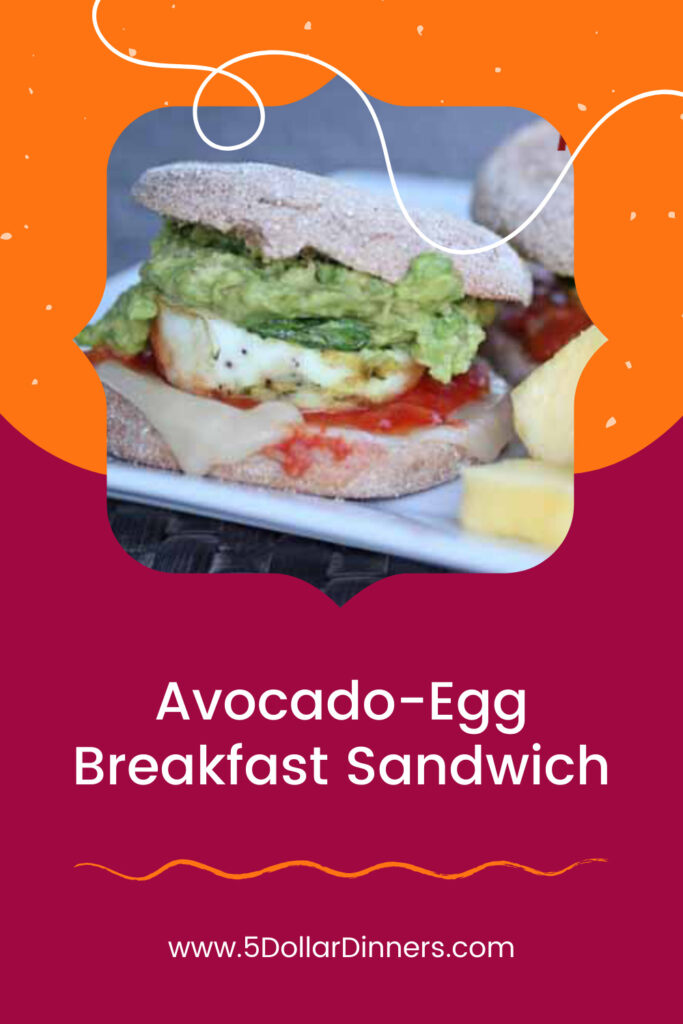 My boys love eggs. (Both my 7 and 5 year olds are now quite proficient at making scrambled eggs for breakfast.) They also love avocado. And English muffins. And chips and salsa. I took a risk in putting all these things together for a "breakfast for dinner" meal, and it was a big success. (Minus the chips, but I suppose you could add those if you wanted a little crunch in your 'wich!) 2 of the 3 didn't make any comment about the cilantro in the eggs. And the third said he'd try this new egg 'without the green thing'…I'm calling that a success y'all.
And this was a big winner with the adults as well. All the different flavors and textures make this a perfect 'brinner' meal, in our book.
Here's the skinny on the baking the eggs in muffin tin with the cilantro. (I wasn't kidding about all the cilantro meals coming your way…)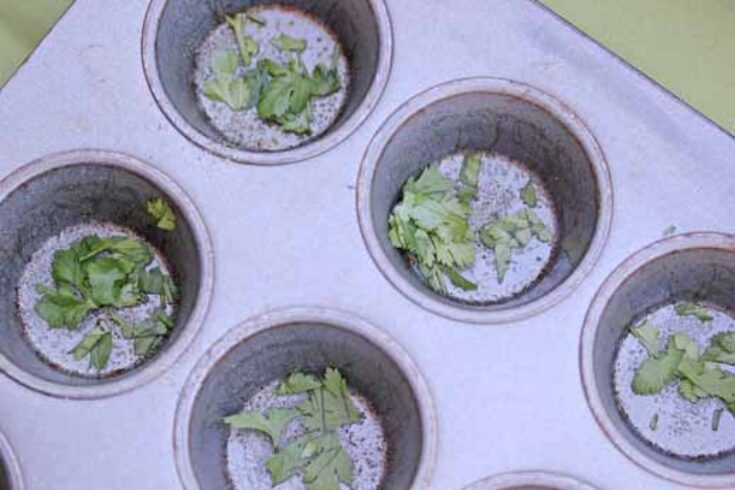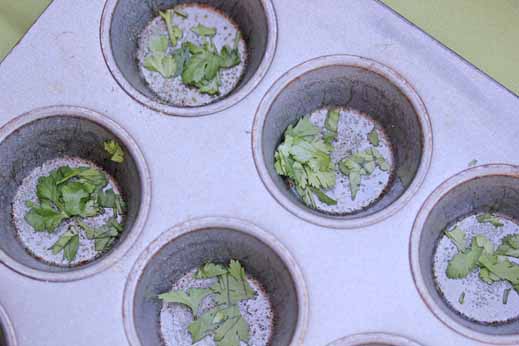 Add a little salt and pepper and a few chopped cilantro leaves to the bottom of a lightly greased muffin tin.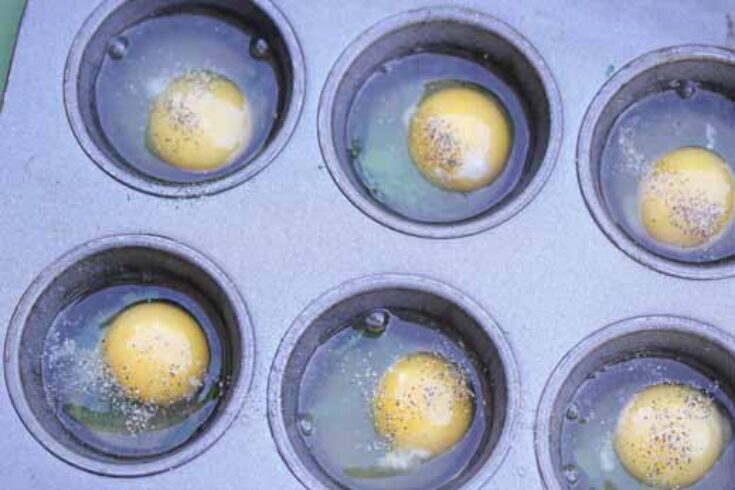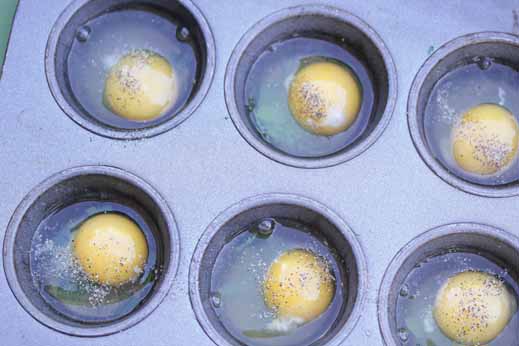 Crack and egg. Add a pinch of salt and pepper.
Top with more chopped cilantro leaves.
Bake.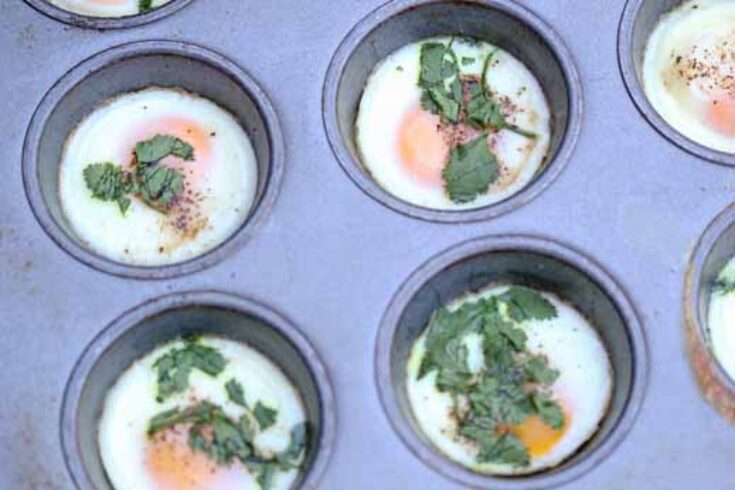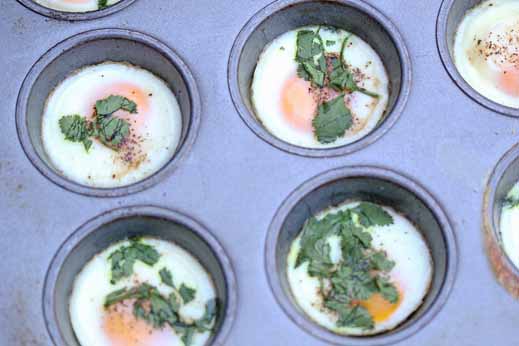 Boom. Baked eggs with cilantro. Perfect for my Avocado-Egg Breakfast Sandwich…which you can watch me assemble by clicking here.
Hope you enjoy it y'all!!!
Packed with flavor and filling!
Ingredients
Cilantro

6

eggs

Salt and pepper

6

English Muffins

6

slices

cheese

(I used Monterrey Jack)

6

Spoonfuls of Salsa

1

avocado, mashed

Lemon or lime juice

Cilantro

Salt and pepper

Side of fresh fruit
Instructions
Preheat the oven to 350. Lightly spray 6 muffin tins with non-stick cooking spray.

Add cilantro leaves to the bottom of each muffin cup, along with a pinch of salt and pepper. Crack an egg into each muffin cup. Top with cilantro and salt and pepper.

Bake in the preheated oven for 15-20 minutes, or until the yoke has cooked through.

Meanwhile, combine the mashed avocado with lemon or lime juice, leftover chopped cilantro, salt and pepper, all to taste.

Assemble the sandwiches once the baked eggs are cooked. I layered mine like this - English muffin - avocado/guac - baked egg - salsa - slice cheese - English muffin.) Then place in the oven on a baking sheet for about 10 minutes, or until cheese has melted.

Serve Avocado-Egg Breakfast Sandwich with side of fresh fruit.