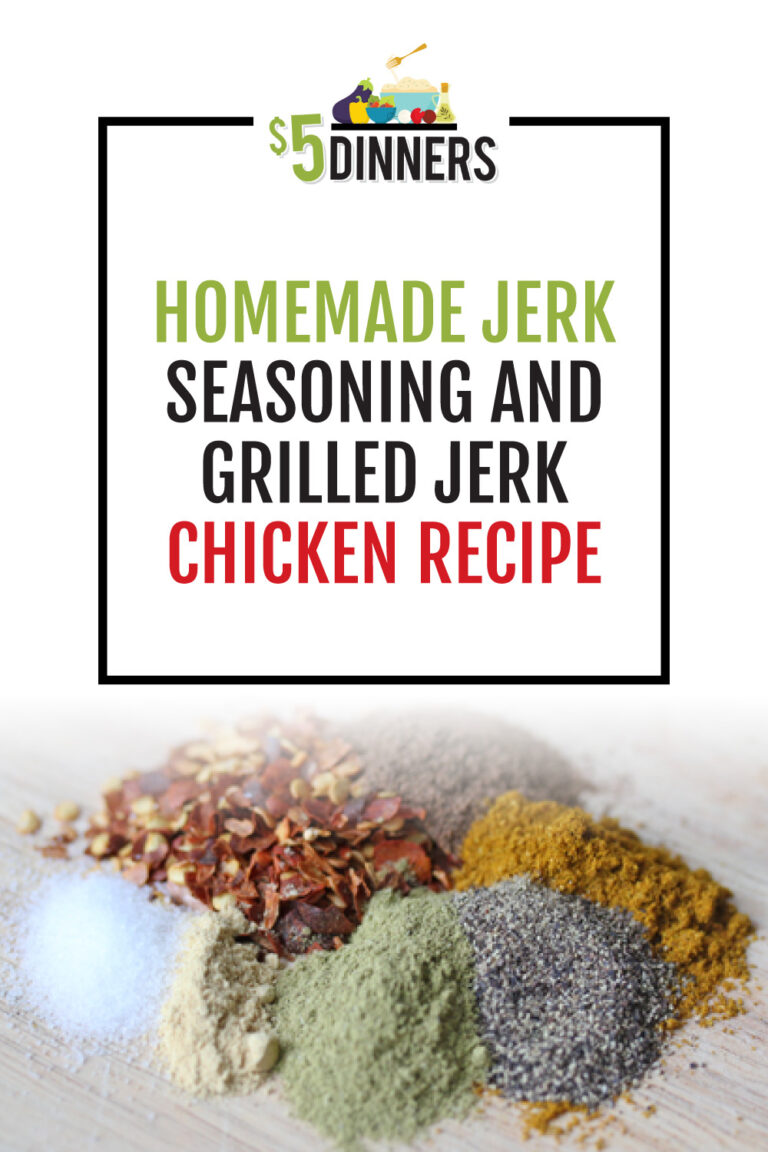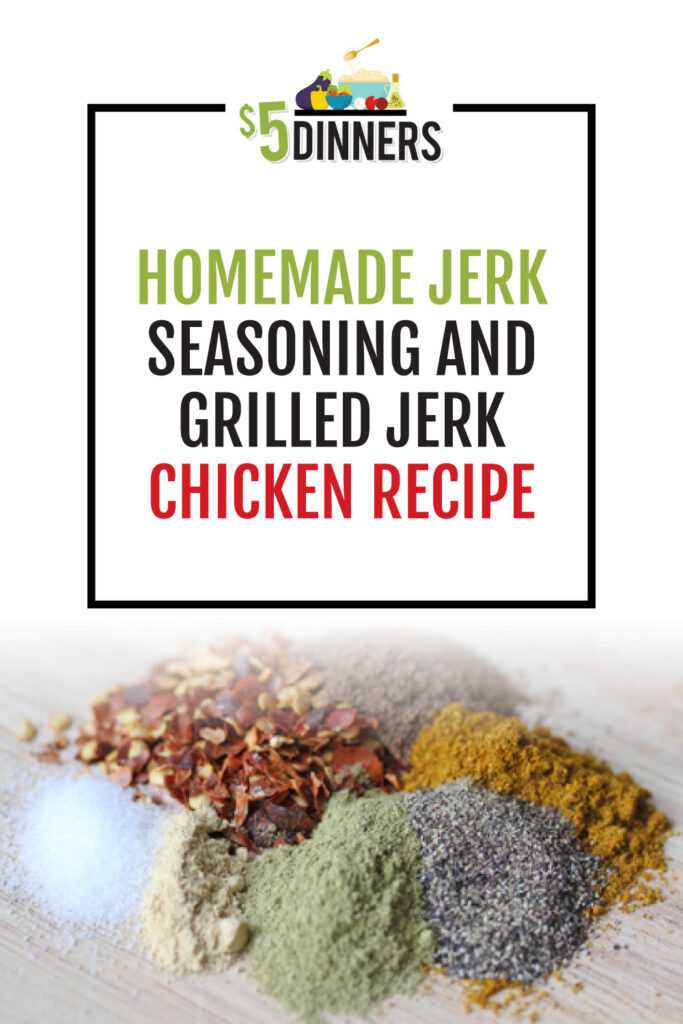 Afternoon my friend!
If you want some extra "jerk" to your seasoning, just add a little more red pepper. I try to keep things on the mild end because of the little ones in the house.
Hope you enjoy it!
Over the past few years, I've taken a number of steps toward healthier eating on a budget.
In addition to making my own salad dressings, I've also discovered that my homemade seasoning mixes are much tastier than the varieties I used to purchase at the store.
My homemade taco seasoning is used weekly in my home, and I make homemade ranch dressing several times a month for my salads for lunch.
Finally, I've now figured out my homemade jerk seasoning mix!
It took a little tweaking, but I've gotten it right. Jerk seasoning is perfect for grilling, baking and frying chicken. It also does well on turkey and pork chops and it makes for a delicious burger when you mix the seasoning into the beef patties.
Here is a "ratio recipe" for making your own jerk seasoning. The top list of ingredients is the ratio recipe and can be easily doubled, quadrupled or more. See note below on how to store it.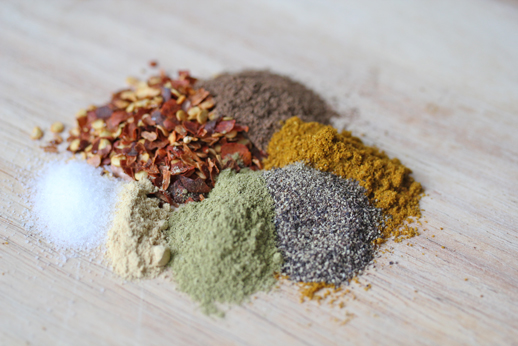 The perfect combo of herbs and spices to make homemade jerk seasoning - great for grilling, rubs, and more!
Ingredients
2

tsp

crushed red pepper

1

tsp

allspice

1/2

tsp

green curry powder

1/2

tsp

ground thyme

1/2

tsp

pepper

1/4

tsp

ginger

1/4

tsp

salt

8

chicken drumsticks

2

Tbsp

olive oil

2

Tbsp

Jerk seasoning

from above
Instructions
Combine all the ingredients and use it in place of store-brought jerk seasoning when needed in recipes.

Save in an airtight container (such as a Ziploc Brand Container) and store in a dry place or freezer.

To make the grilled chicken: Preheat the grill to 400-450 F.

Pull the skin back on each drumstick and brush with one teaspoon of olive oil.

Sprinkle the jerk seasoning all over the chicken and underneath the skin.  Pull the skin back over the seasonings.

Grill for 8 to 10 minutes on each side, or until cooked through.

Serve the Grilled Jerk Chicken with your favorite sides, like salad or fresh fruit.
Notes
The "ratio" of the seasonings in this can be easily multiplied to make more mix for you to store for later use. Store in an airtight container in the pantry or freezer for up to 12 months.