7 Helpful Tips for the Perfect Pumpkin Pie this Holiday Season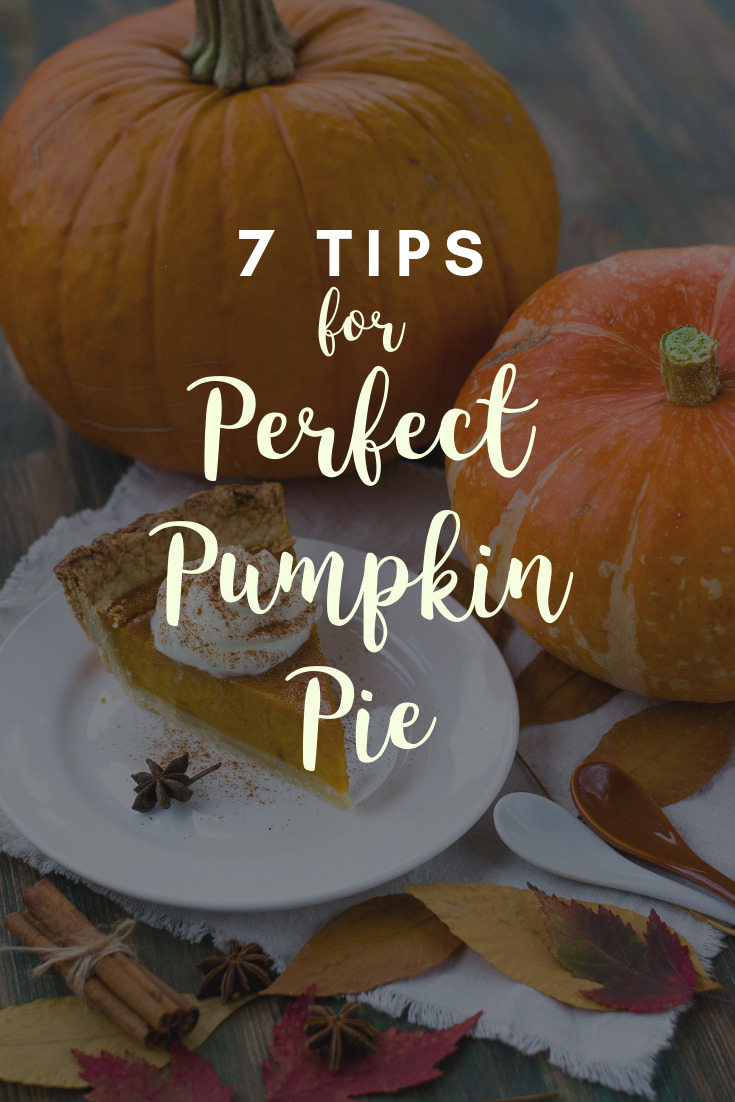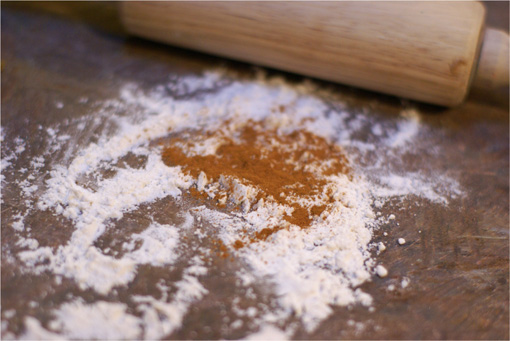 Thinking about making your pumpkin pie from scratch this Thanksgiving?! Making your own crust?!
When it comes time to serve the pumpkin pie at your holiday feast, you want it to be perfect. Whether it's your first time making a homemade pumpkin pie or your eighth, I've got a few ideas and tricks that might make your pumpkin pie look, smell and taste like those you see in the magazines. (And yes, that's cinnamon on my "lightly floured surface"…)
7 Must-Know Tips for the Perfect Pumpkin Pie
Make your own crust (See recipe below for the secret ingredient)

Wrap the dough/crust in plastic wrap

and place the crust in the freezer for 10 minutes, then into the fridge while you prepare the other ingredients for the pie.

Add some cinnamon into the flour when rolling out the dough

Fold the dough into quarters to lift and place it into the greased pie plate

Double the amount of spices that are called for in the recipe on the pumpkin can

Bake the crust for 7-8 minutes before adding the pumpkin filling

Use a pie crust shield to protect the crust edges from browning too dark, or worse, burning. If you don't have one, you can construct a shield for the crust out of foil. Simply cut a two inch strip of foil and fold it lengthwise in half. Wrap it around the pie plate so that one folded edge covers over the crust edge, and the other folded edge wraps around the glass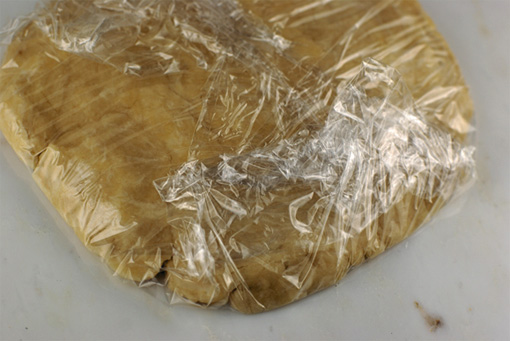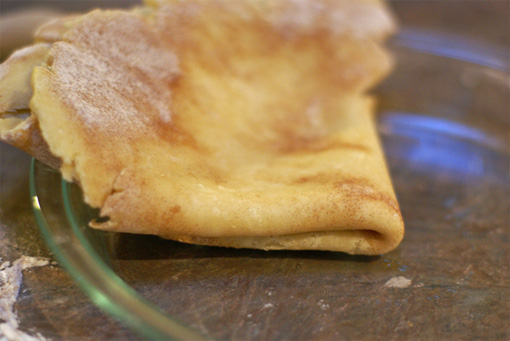 Save money by making the perfect homemade crust for your pie!
Ingredients
1 ½

cups

all-purpose flour

½

tsp

salt

½

cup

butter or margarine

4-5

Tbsp

cold water

1

tsp

cold vinegar
Instructions
Combine the flour and salt in a mixing bowl. Cut in the butter or margarine with a pastry blender or two knives, until small, pea-sized balls have formed.

In a cup, stir together the 5 tablespoon of cold water and the cold vinegar.

Add 1 tablespoon of the cold water-vinegar at a time to the flour and butter mixture, tossing with a fork. Once the crust dough thickens, knead it gently.

Form the dough into a ball and then place onto plastic wrap.  Fold the plastic wrap around the dough and freeze for 10 minutes. Then place in the refrigerator until ready to roll out.

Roll out on a cinnamon-floured surface. Fold into quarters to move it into the greased pie plate.

Bake at 425 F for 7 to 8 minutes, then add the filling and follow baking directions from the recipe on the pumpkin can.
Do you have any favorite tricks or tips for making the perfect pumpkin pie?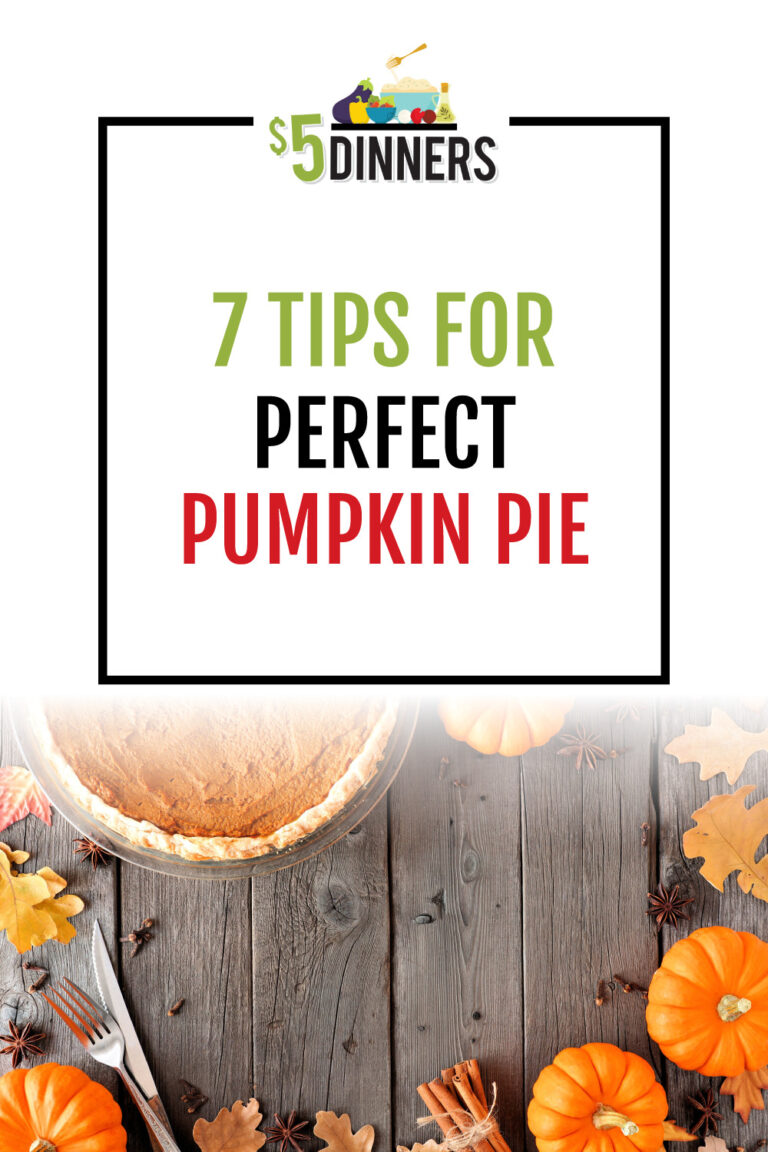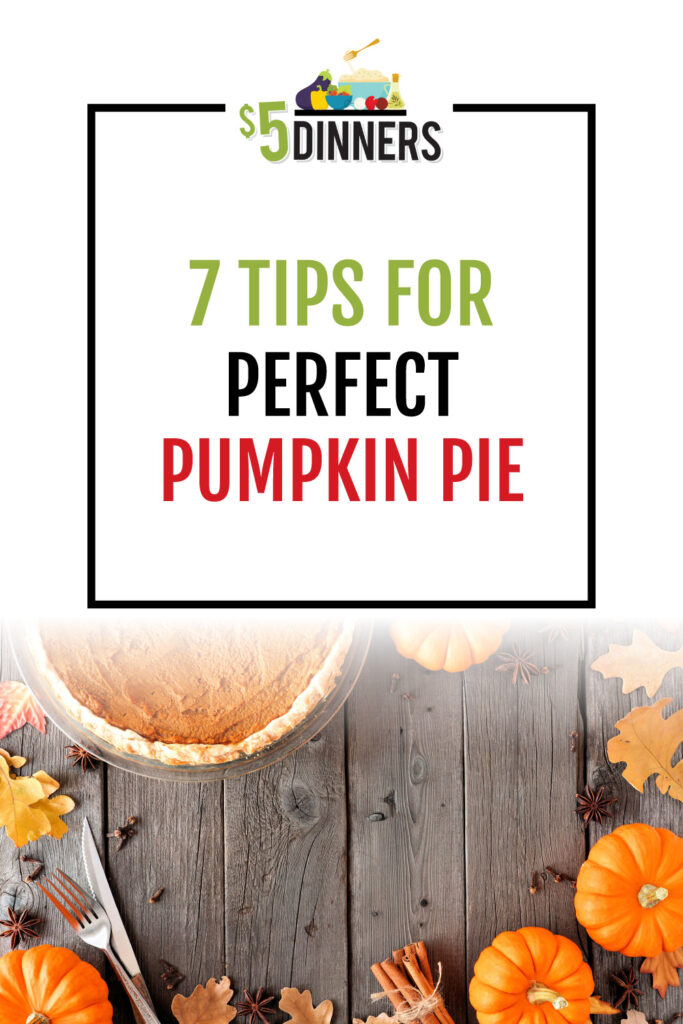 Disclaimer: As an Amazon Associate, I earn commissions on qualifying purchases. Reviews, opinions are my own.