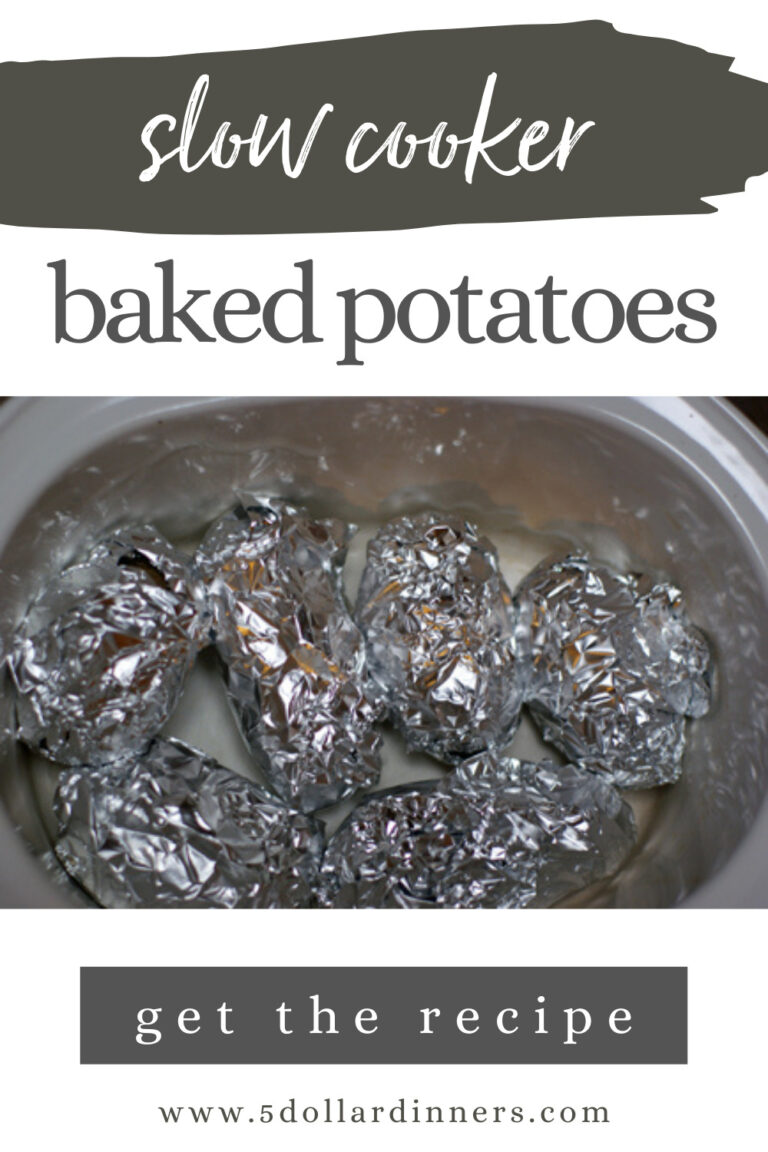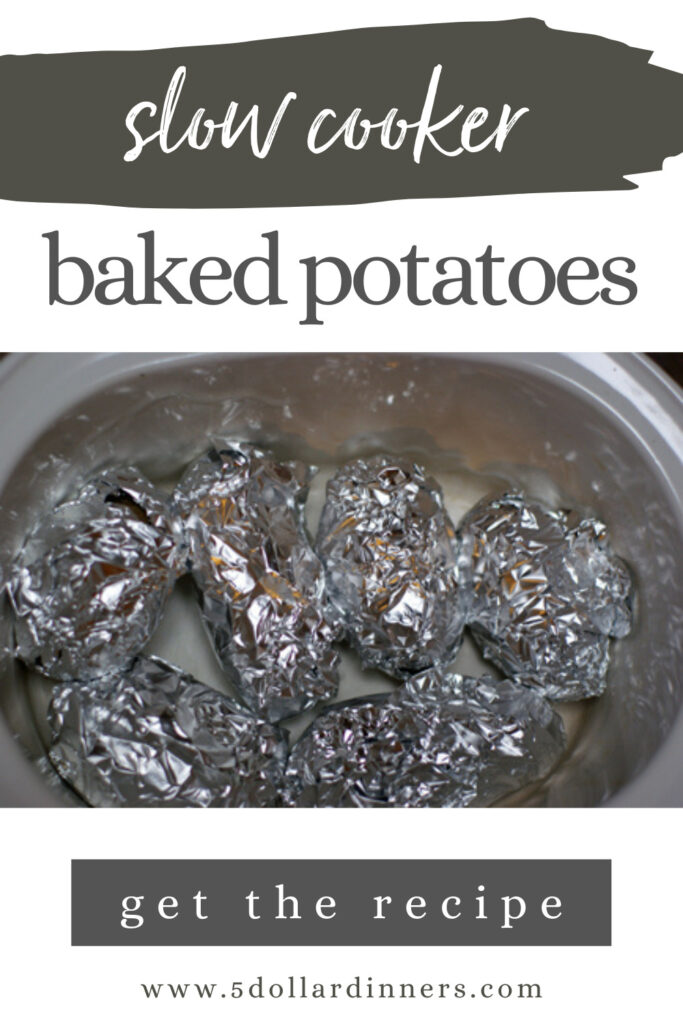 For the past, um, year or so, I have not done a whole lot with potatoes. And for good reason. Ryan tested positive for a potato allergy, among other things. So I quickly removed them from our diet.
A few weeks ago, we got the go ahead from both the allergist and the GI doctor to start reintroducing the more "tame" foods…or the ones he reacted to least…and see if he can tolerate them now that he is a little older.
We are starting with potatoes.
It is far too hot outside to have the oven on for an hour, to bake some potatoes…so we're making these "baked" potatoes…
…in the slow cooker…
…on the back porch!
(Lynn shared that tip with me last year when I was suffering from the nausea woes of first trimester…but it works perfectly for hot summer nights when you don't want any form of heat in the kitchen.)
How to Make Baked Potatoes in Slow Cooker
Learn how to make perfect baked potatoes in the slow cooker. Once cooked, pile on your favorite toppings and enjoy!
Ingredients
6

large

russet potatoes

butter, sour cream, cheese, chives, bacon etc.

toppings for potatoes
Instructions
Wash and dry the potatoes. Stab with a fork a few times, or cut a slit lengthwise.

Wrap tightly in foil. Place directly into the base of the slow cooker. Pile them high. But not so high that the lid won't fit tightly.

Cook on low for 10 hours, or high for 6 hours.

Pull out of the slow cooker and let cool slightly before handling. Cut them open, slather on all of your favorite tater toppings...and enjoy!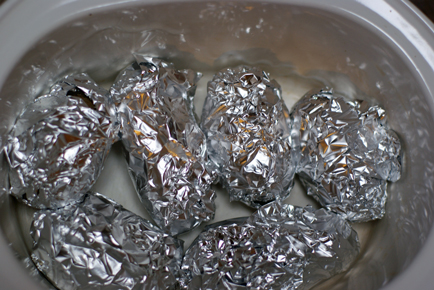 Note: Please keep a close eye on slow cookers that are outdoors…as you never know what kind of wildlife, or hungry neighbor, might find their way onto your porch for a sample!