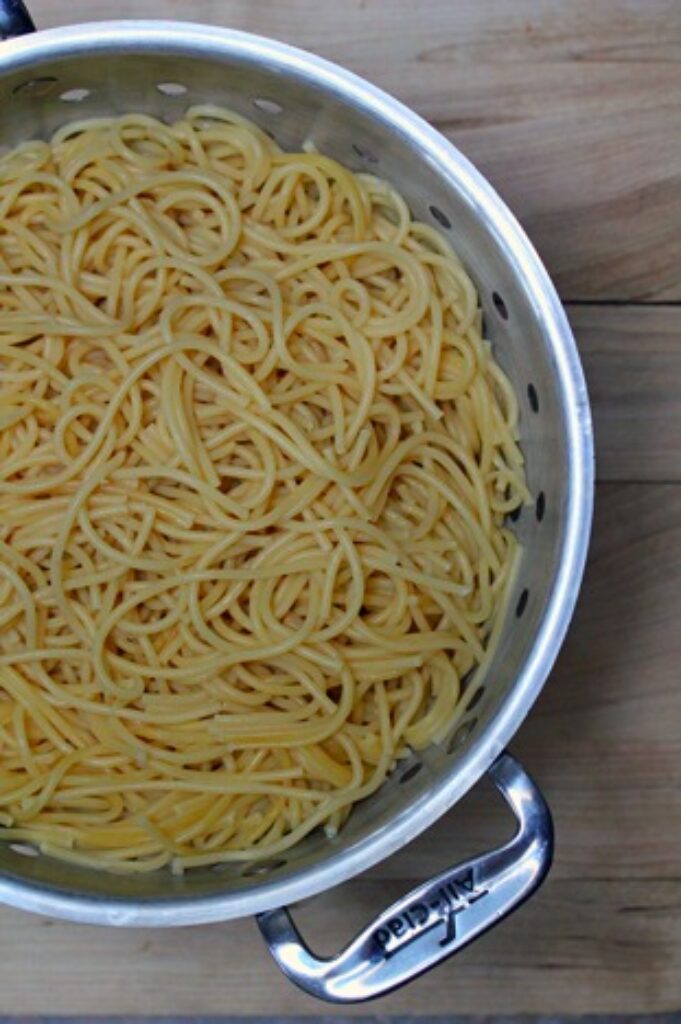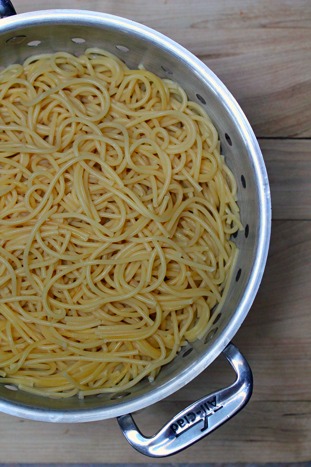 To rinse, or not to rinse?
That is the question.
A very Hamlet-esque question for us this fine Tuesday morning!
When to Rinse Pasta
If you are serving it as a cold salad and you need to get it cold. Fast.
If you are cooking a gluten free pasta that is rice based or corn based. This needs to be rinsed with as cold of water as you can get from your kitchen sink. The best al-dente rice pasta needs to be rinsed of all the rice-y, starchy water.
If you are planning to serve the pasta plain, as part of a "pasta bar," or if you plan to store the noodles in the fridge (say for a child), then go ahead and rinse off the starchy-ness.
When to Not Rinse Pasta
If you are adding a red or white sauce to the pasta immediately after the pasta has cooked. Best way to add the sauce is the drain the pasta in a colander, then add the red or white sauce to the smoking hot pot. Add a dollop of butter to the sauce and then pour the pasta back in with the sauce. Stir it together and cook for about 1 minute. This will allow the hot pasta to soak up some of the juices from the sauce. (Mmmm.)
(You can also save about 1 cup of the pasta cooking water and add that back in with the pasta and sauce and let it cook a bit longer, until the sauce reduces down to your desired consistency.)
There you have it…the answers to the age-old question, to rinse or not to rinse!!?!!