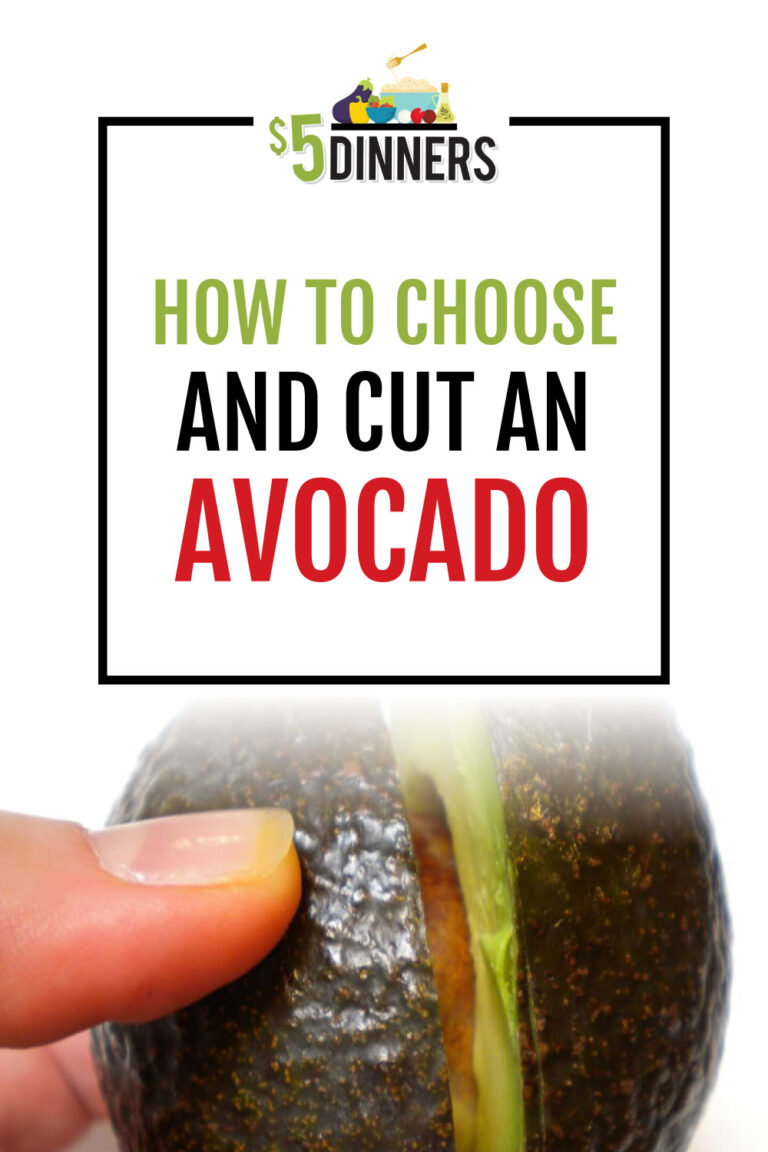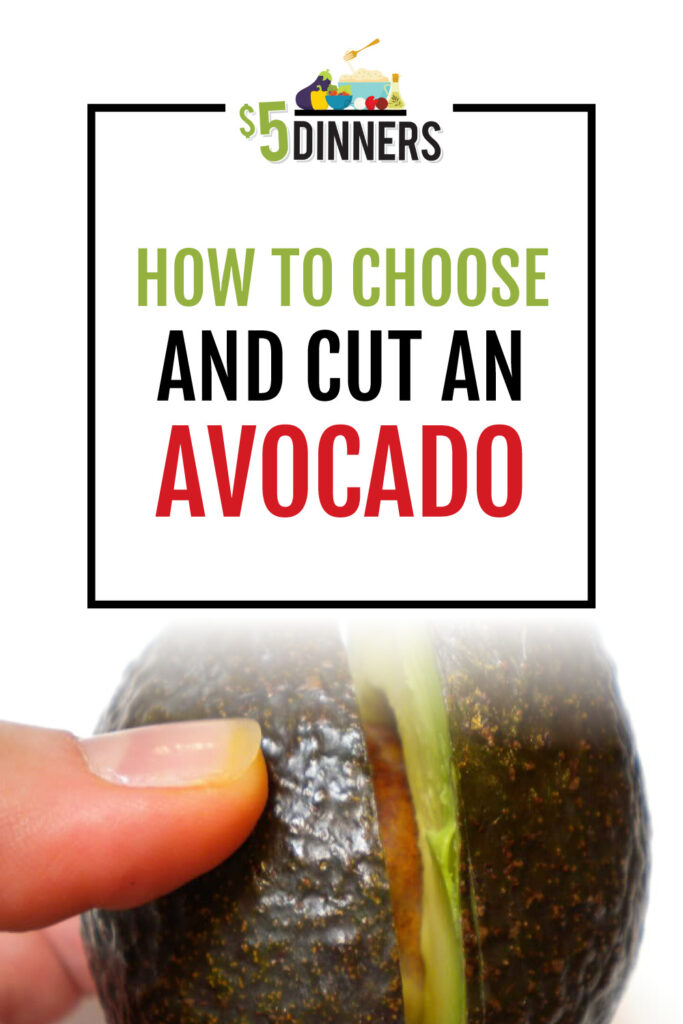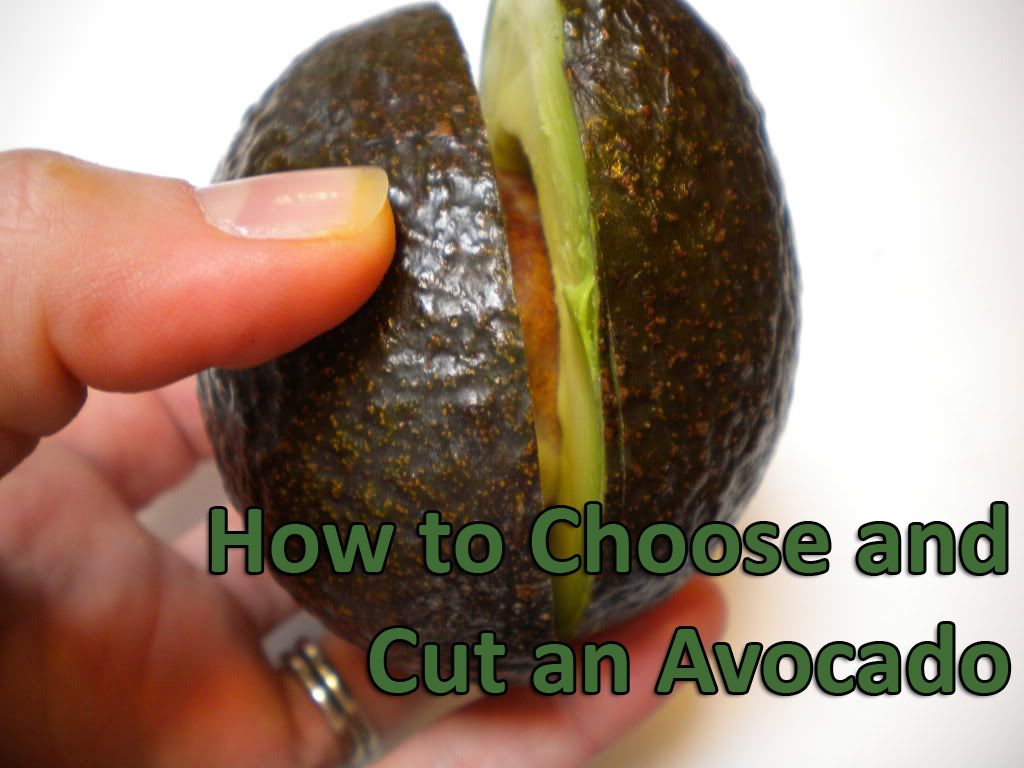 From the "World's Healthiest Foods" website, "Avocados contain oleic acid, a monounsaturated fat that may help to lower cholesterol…Avocados are a good source of potassium, a mineral that helps regulate blood pressure. Adequate intake of potassium can help to guard against circulatory diseases, like high blood pressure, heart disease or stroke. One cup of avocado has 23% of the Daily Value for folate, a nutrient important for heart health. Avocados are a good source of vitamin K, dietary fiber, vitamin B6, vitamin C, folate and copper. Avocados are also a good source of potassium: they are higher in potassium than a medium banana."
Let's get down to it!
1. How to Select: A little squish when you give it a gentle squeeze. A little brown coloring. No cracks and no obviously brown spots or dents. Avocados can be stored at room temp or in the fridge. If you'd like the avocado to ripen faster, place it in a brown paper bag in a warm spot in your house. (Do not expect a HARD avocado to ripen too quickly, even in the bag!)
2. How to Cut: As indicated below…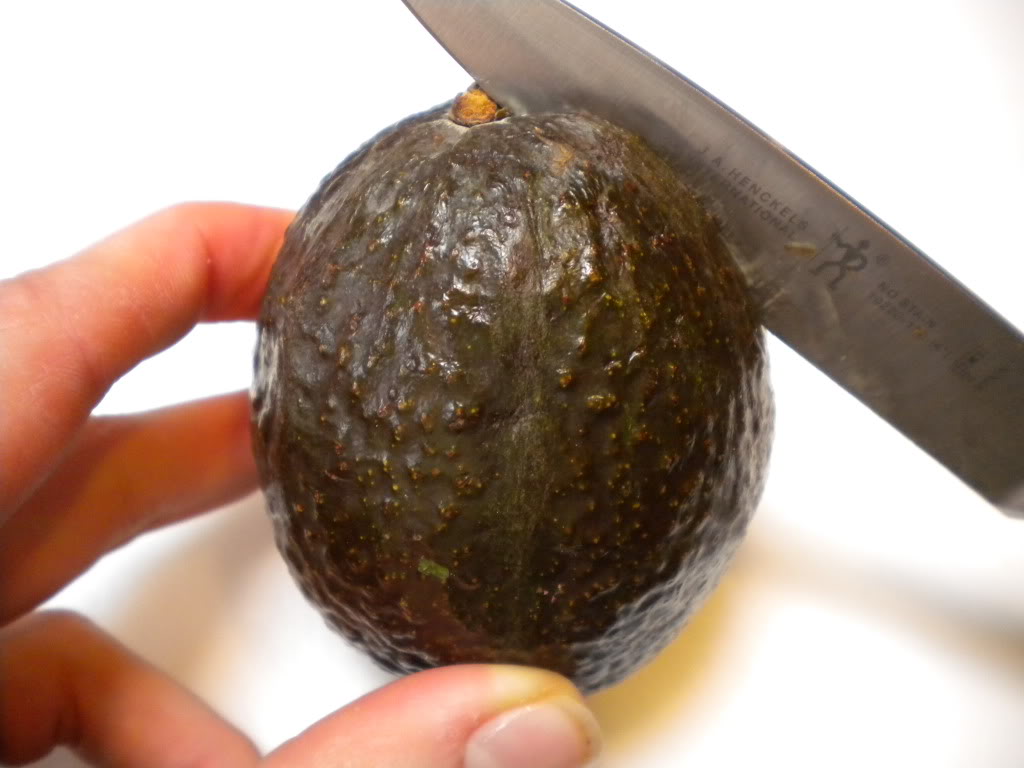 Place knife next to the knot at the top and slice around the avocado lengthwise.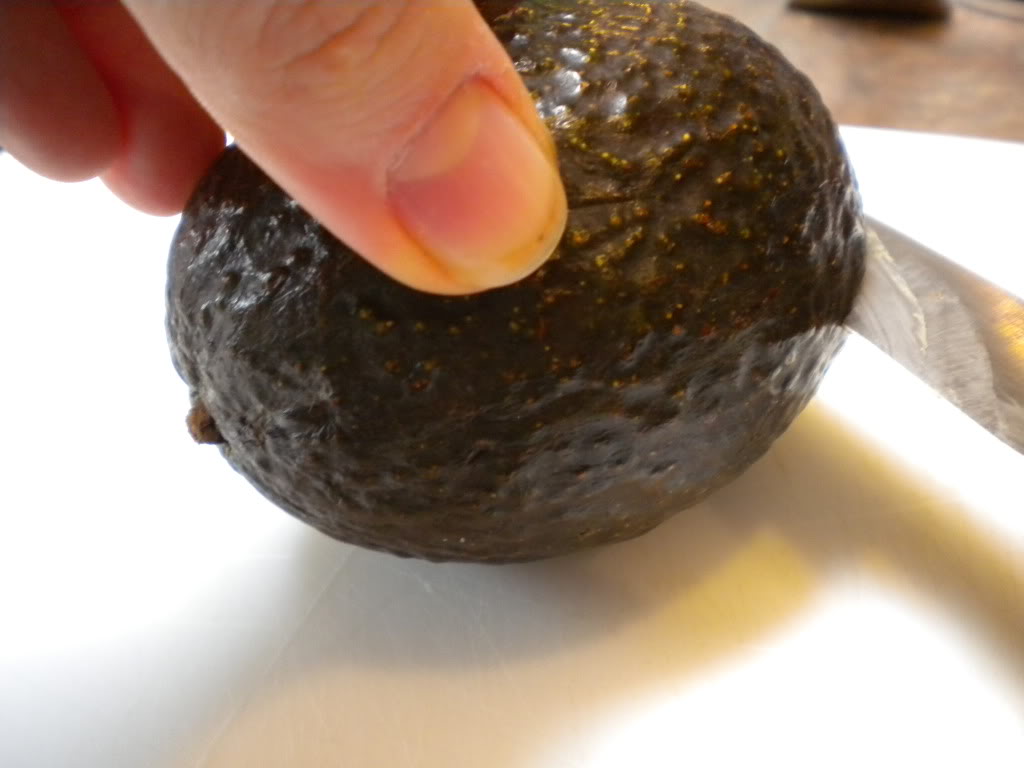 Around the bottom and back up to the knot, all in one smooth cut.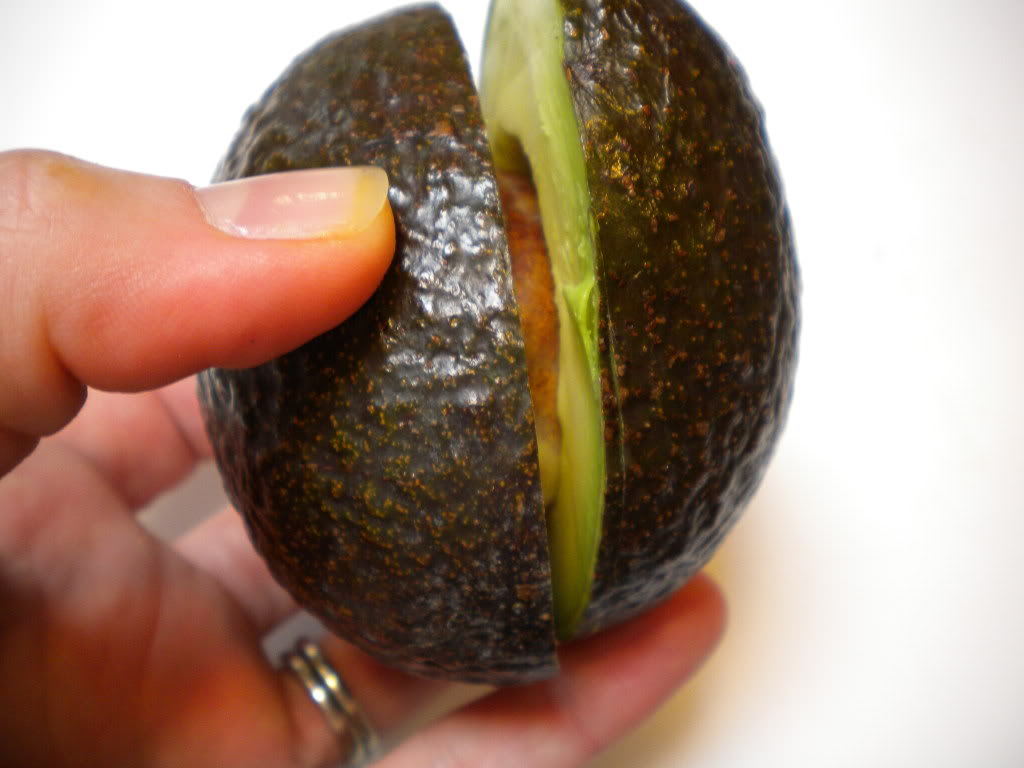 Twist the avocado, separating the flesh from the seed.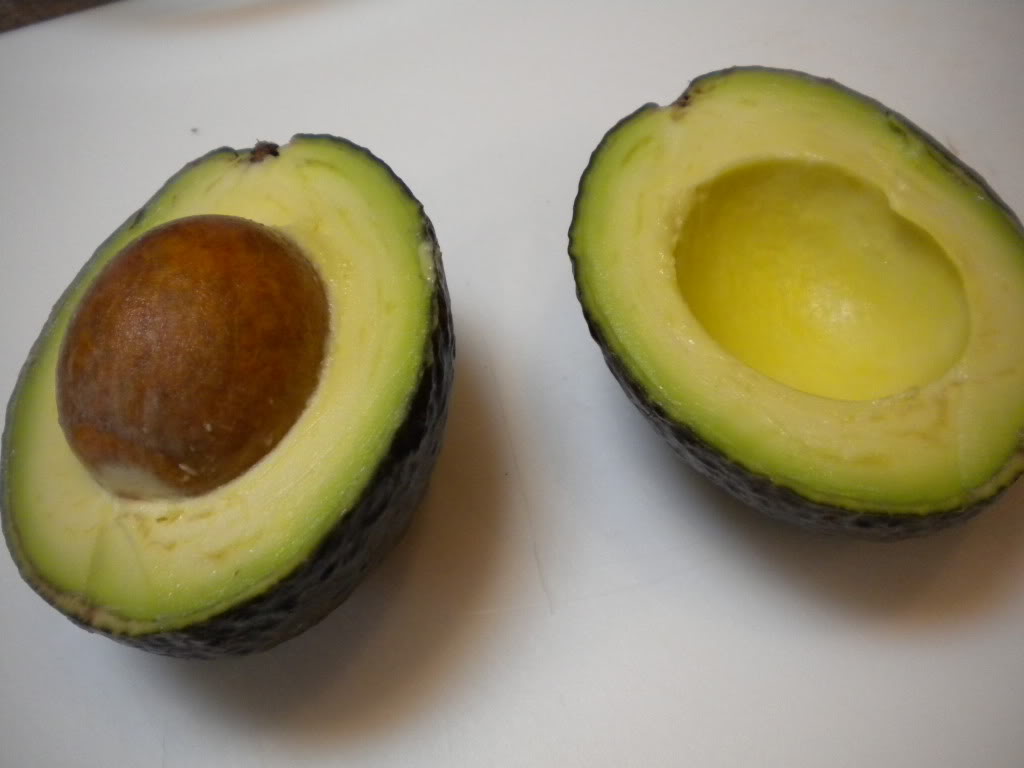 This is what you are left with. 2 avocado halves. Now to get that pesky seed out!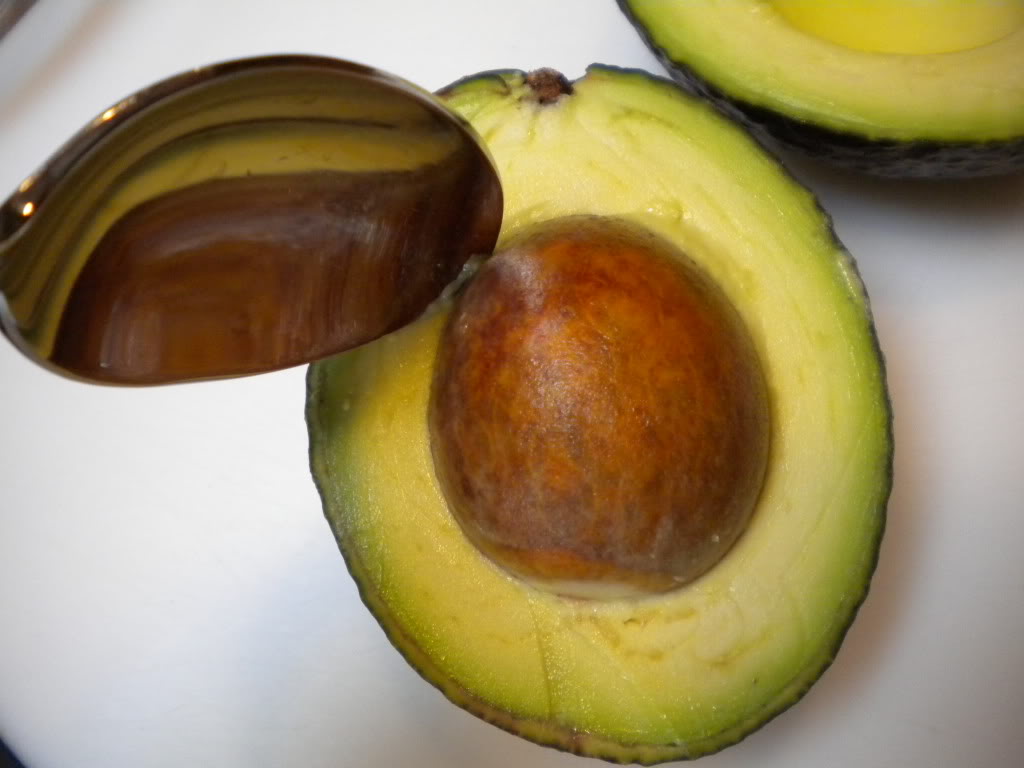 Use a spoon and run it along the edges of the seed to loosen it from the flesh. If the flesh is still hard, you might try using a grapefruit spoon with the pronged ends.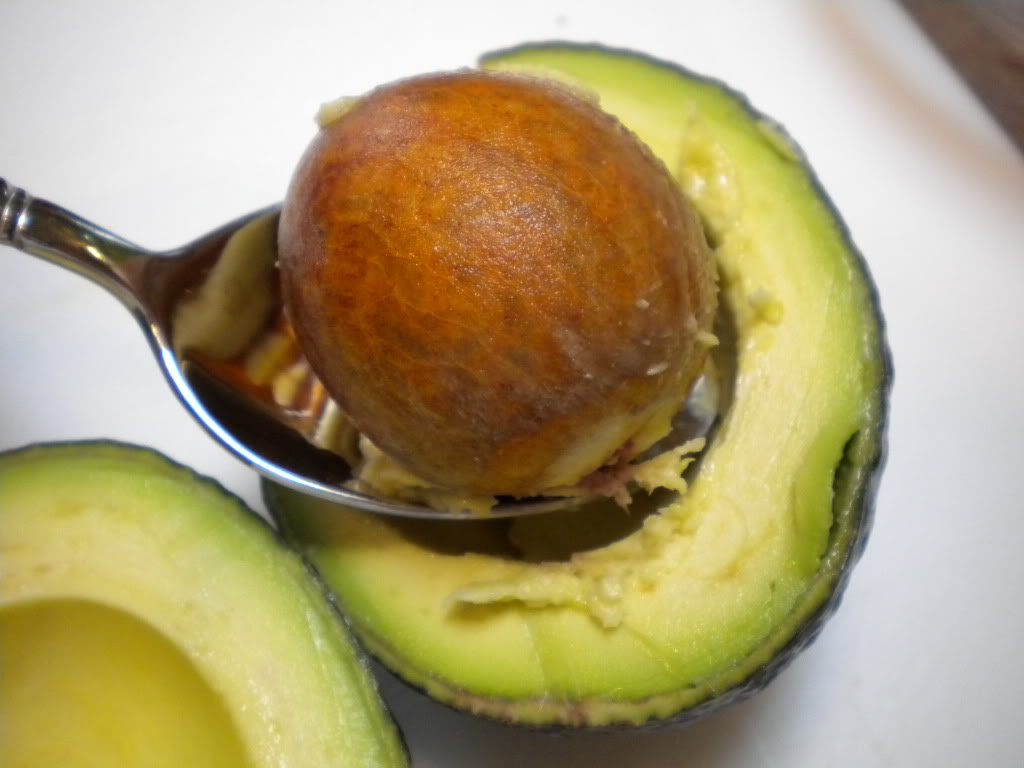 Scoop out the seed. If you are feeling adventurous and live in a warm climate, by all means plant it!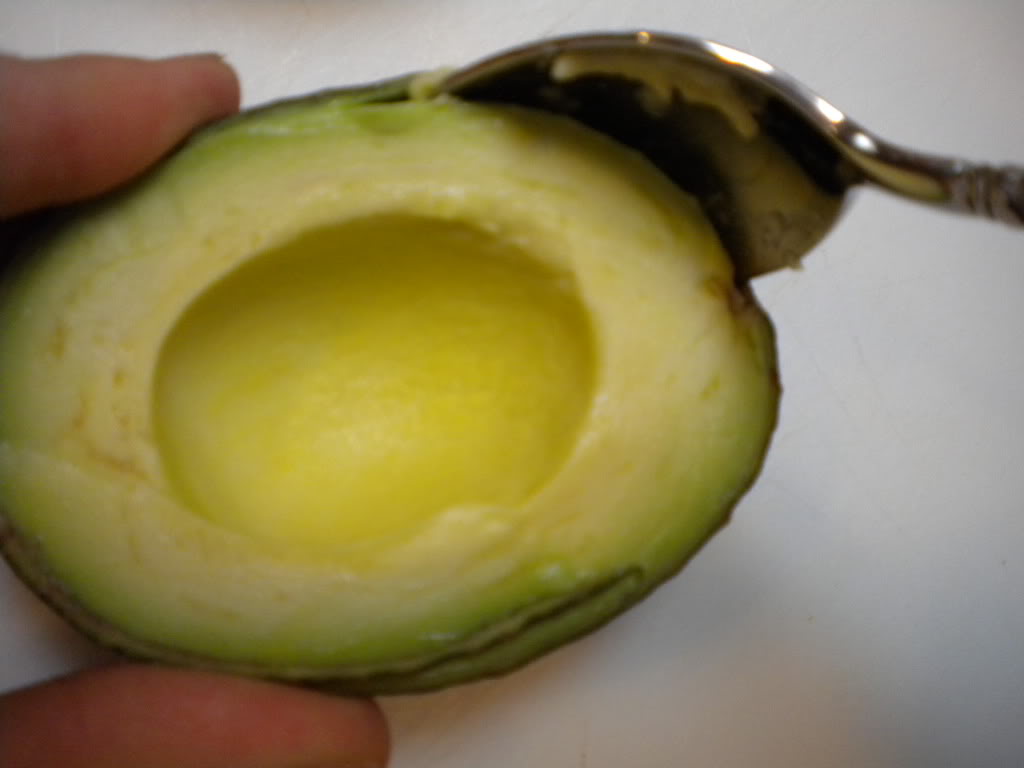 Here is where 2 things can happen. I will show you the "guacamole" way here. But perhaps you'd like slices or chunks to put on a salad or use in a dish. At this point, you can run your knife through the flesh to make slices or chunks. Then you can scoop out with a spoon as shown and the slices/chunks will be released from the avocado skin and are ready to serve.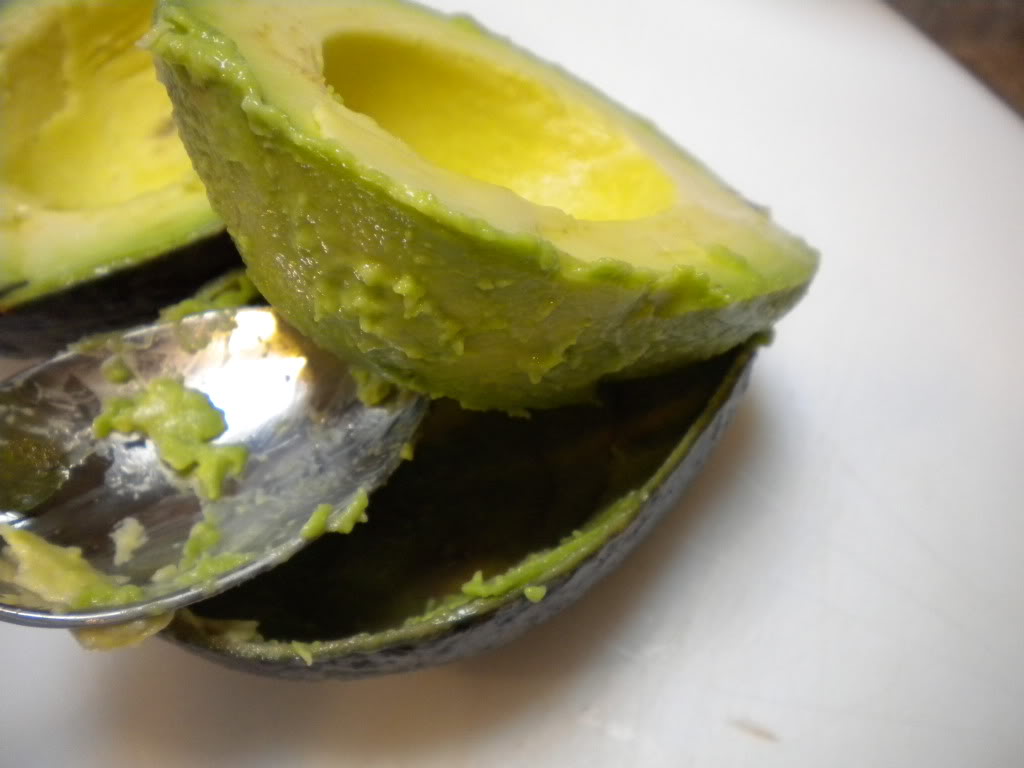 For guacamole, run the spoon all around the edges to scoop out the flesh.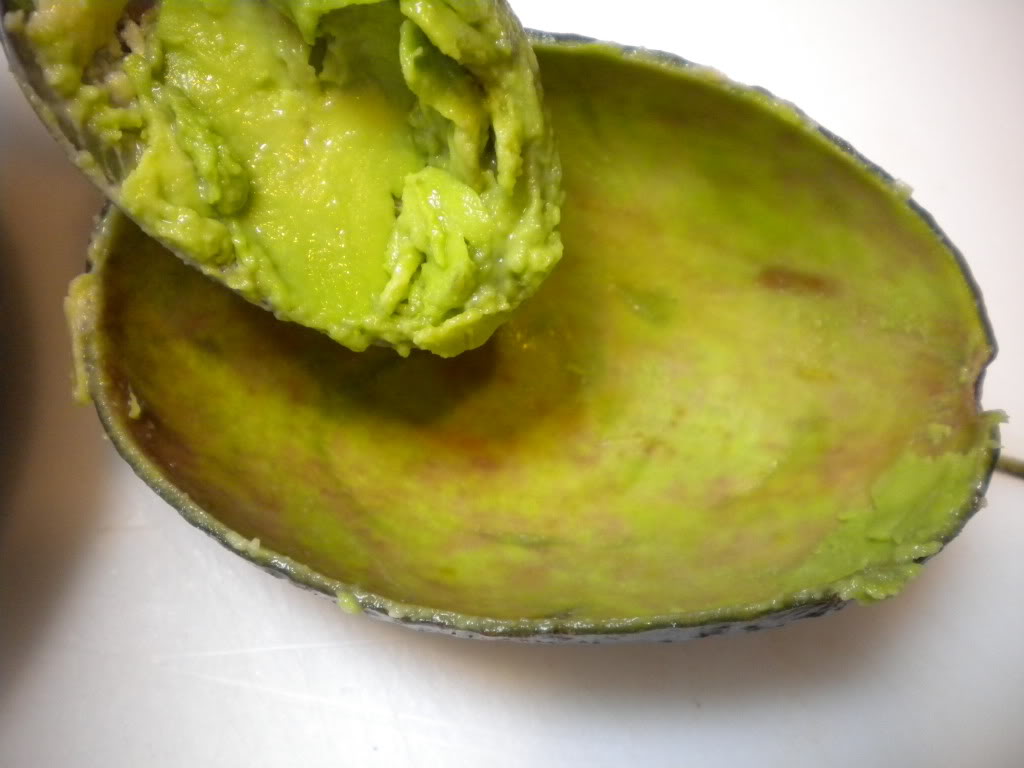 Scrape out all the green that was left behind from the initial scooping!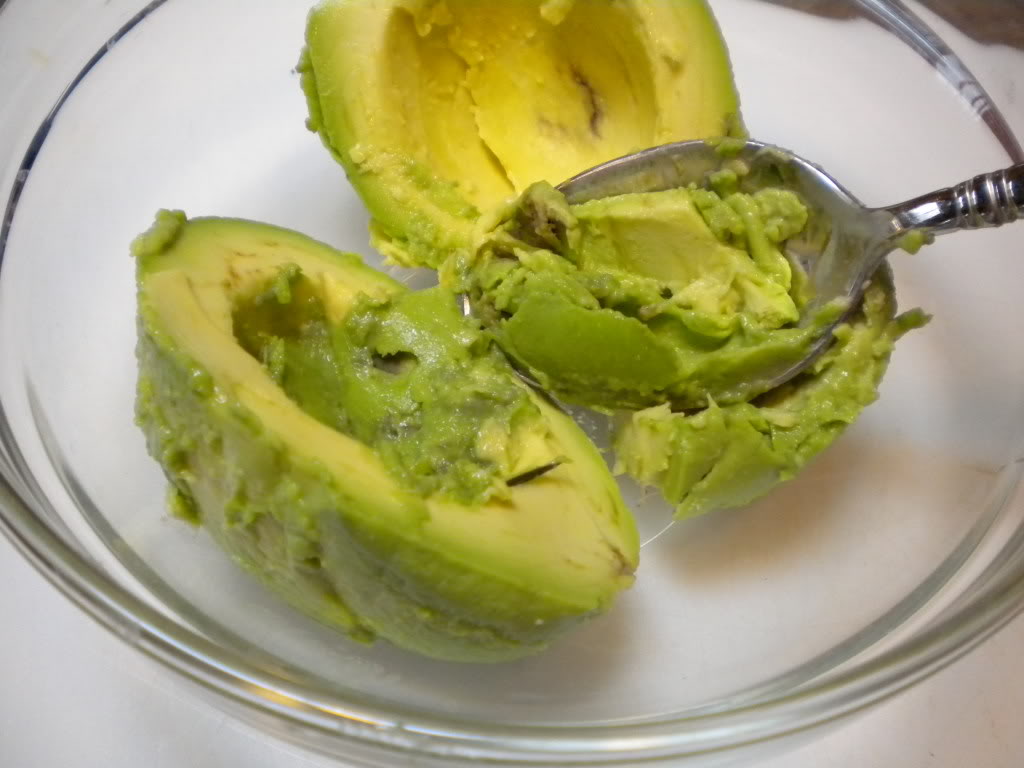 Place flesh in bowl to prepare guacamole.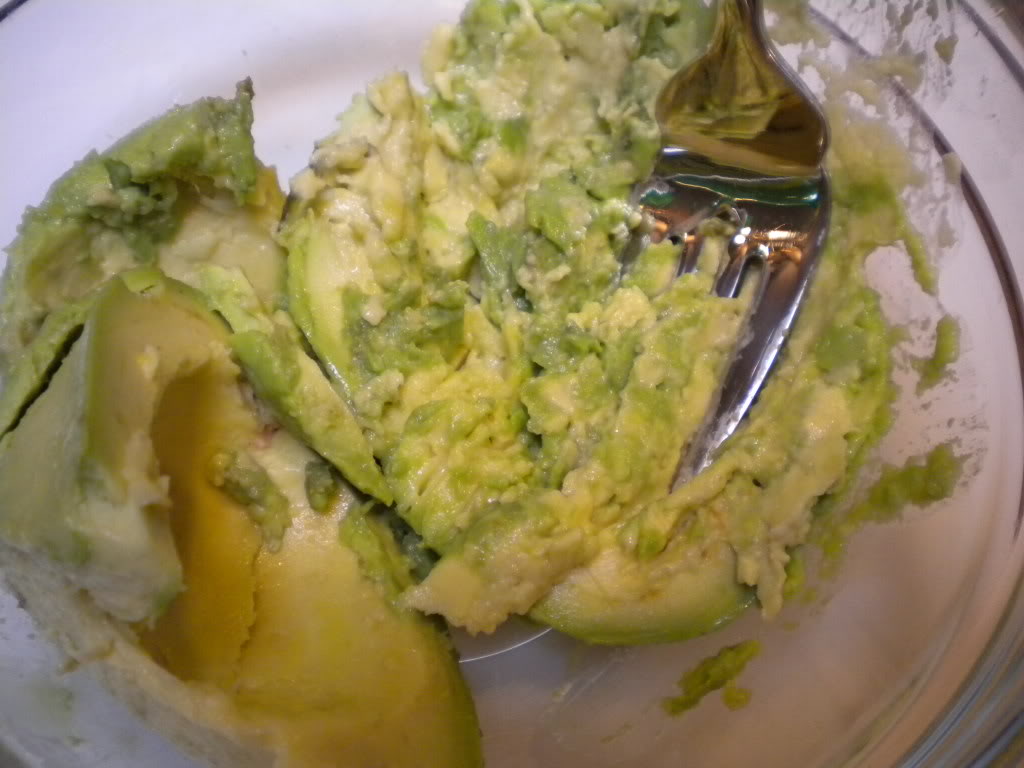 Mash flesh with a fork. If the flesh is still tough, keep mashing. I have been able to get decent guac from even hard avocados. Consider it your arm workout for the day 🙂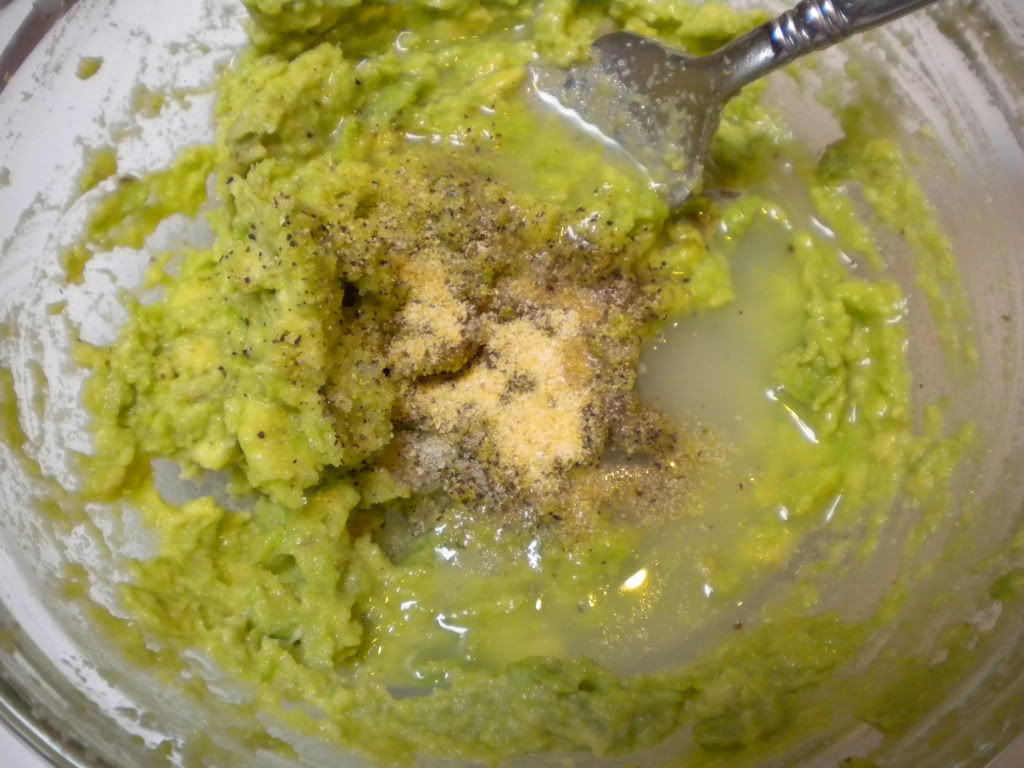 Once mashed to your desired consistency, add lemon juice, garlic powder (better yet, fresh garlic!), ground cumin, salt and pepper. Other mix in ideas would be sour cream, fresh tomatoes or diced tomatoes, green chiles. Whatever suits your fancy!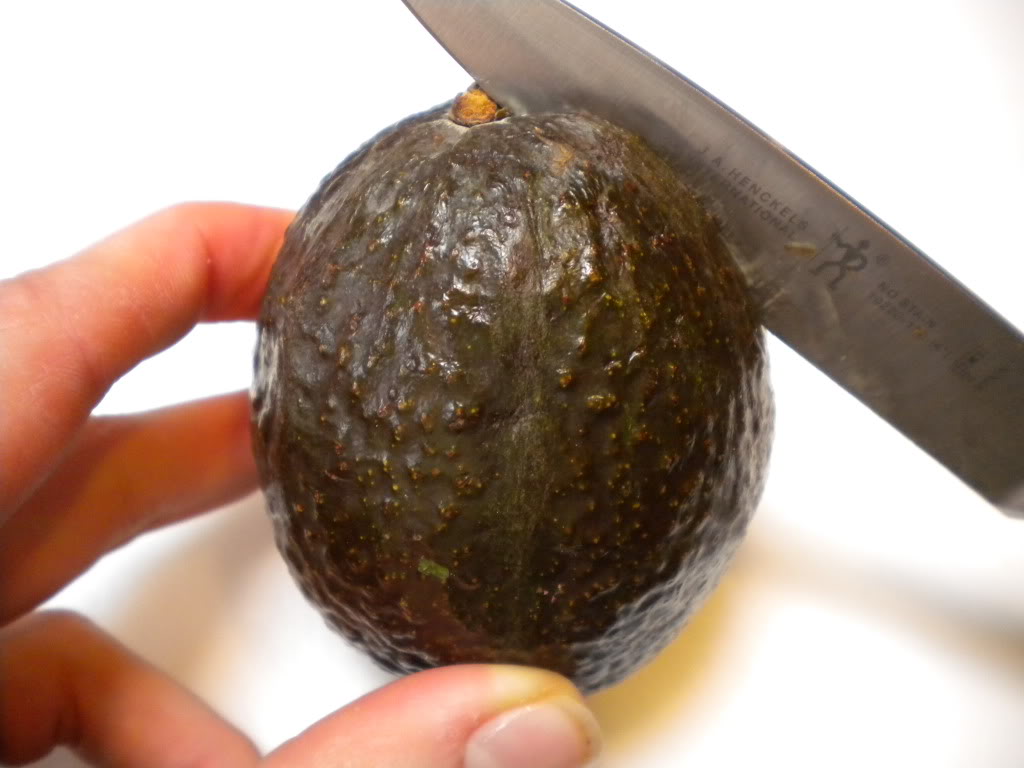 Spread over bagel with melted cheese and serve with piece of fruit. A perfect light lunch!
Serve with chips or crackers. Add a dollop to a "southwest salad," or use inside of a "california wrap."
Tips: Adding a little lemon juice will keep the avocado from browning. If you wish to freeze avocado/guacamole, be sure to use plastic wrap directly on the guacamole. Use the wrap to press out any air or bubbles, as these will cause browning, even in the freezer. (I speak from first hand experience on that one!) When thawed, the consistency is a bit different that the original consistency. Mixing in a little sour cream seems to help with that problem!
What is your favorite way to eat an avocado? Or favorite add in to guacamole? Got any other avocado tips for us!!??!!