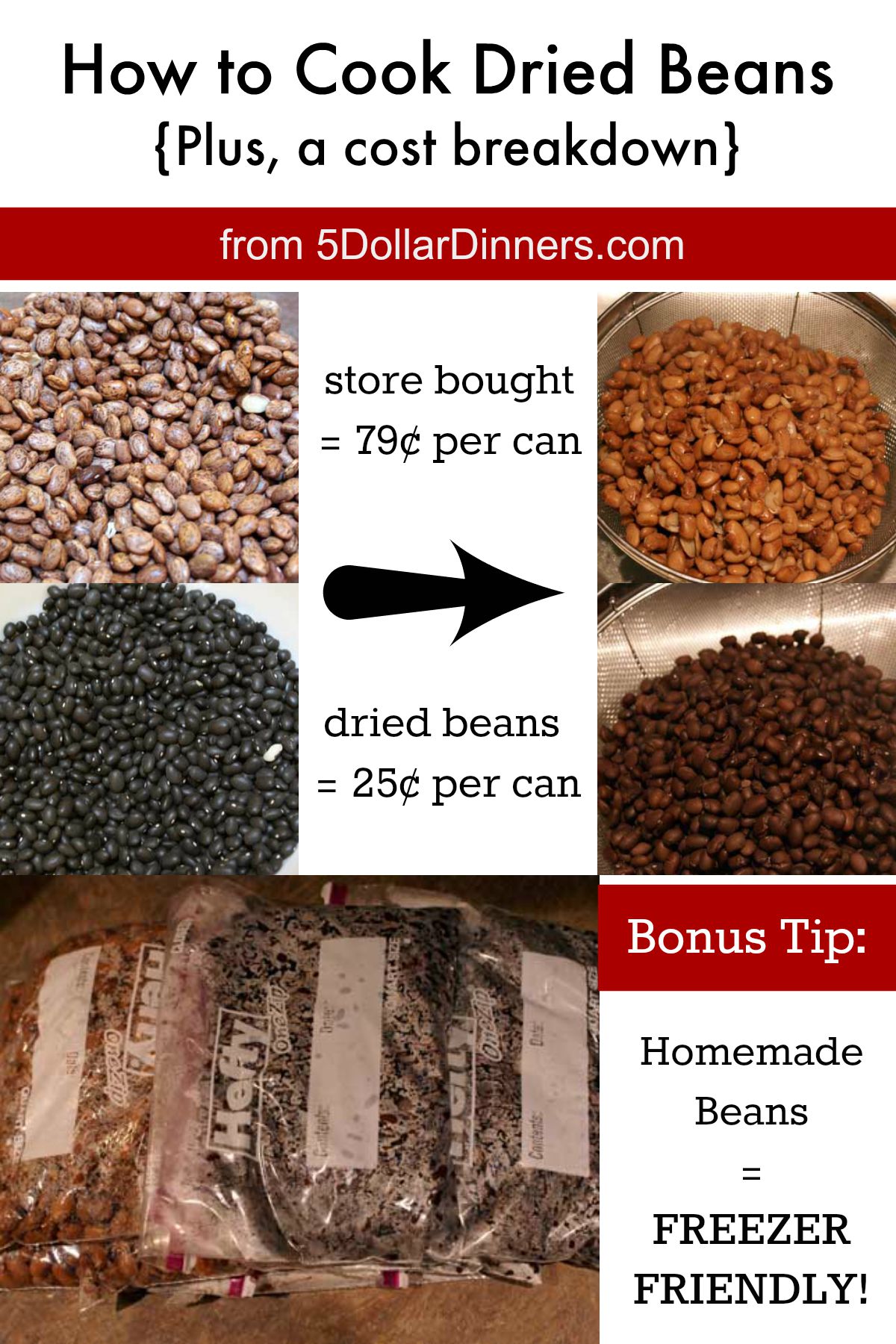 Beans. Beans. The Magical Fruit. Beans. Beans. They make you…
Alright, Alright.
I couldn't help it. I'm surrounded by little boys who think that saying the word "toot" is the FUNNIEST thing…EVER!
There really isn't anything funnier than a little boy giggling after saying "toot." That word invokes a special giggle.
And I can't help but laugh when I hear this "toot-y" giggle. Such is the life as a mom of boys!
No really, beans are good for your heart. And they are magical.
They are loaded with good fiber and when paired with other foods that are incomplete proteins, they are an excellent source of complete protein.
I love them because they are so inexpensive…and nutritious!
If you're intimidated by cooking dried beans, let me help…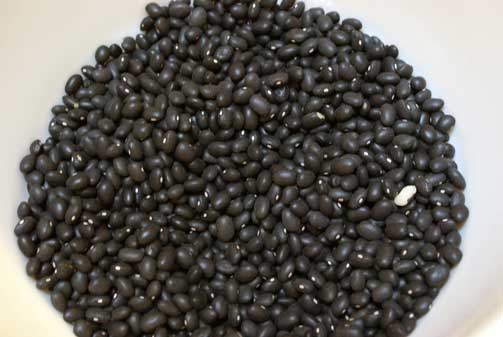 Place 1 lb. bag of beans into large bowl.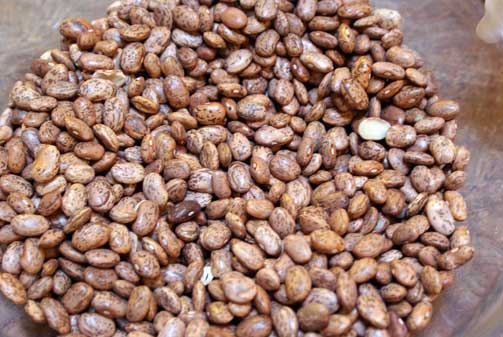 Sift and sort through the beans and remove any pieces of dirt and broken beans.
Fill bowls with HOT water to cover bowls at least 2 inches. Remove any beans that float to the top when soaking.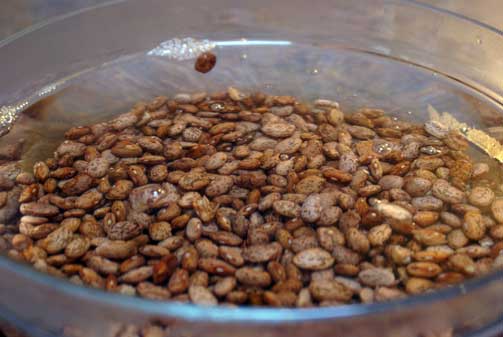 Beans will at least double in size. Soak in HOT water for at least 2 hours, but ideally, soak overnight.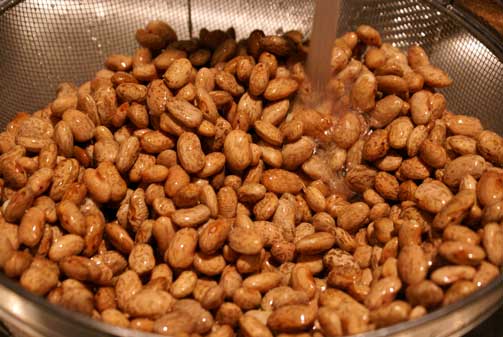 After soaking, drain beans and rinse with cool water.
Place in large pot and cover with at least 2 inches of water.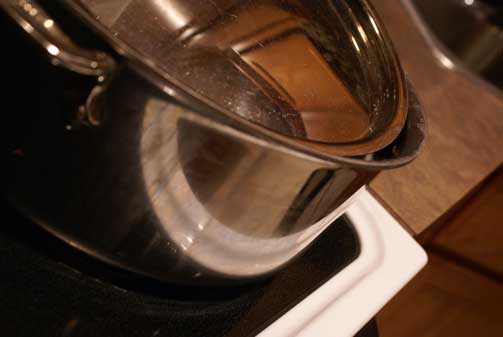 Place the lid on top with a slight crack. Bring water to a boil. (I crack the lid at the start because I find that when I put the lid on all the way and move onto another task in the kitchen or around the house, the water will be boiling over and make a mess on the stove! So I crack the lid to avoid the spillage.)
Once boiling, reduce heat to medium and then cover completely. Let cook another 1 – 1.5 hours, or until beans are soft.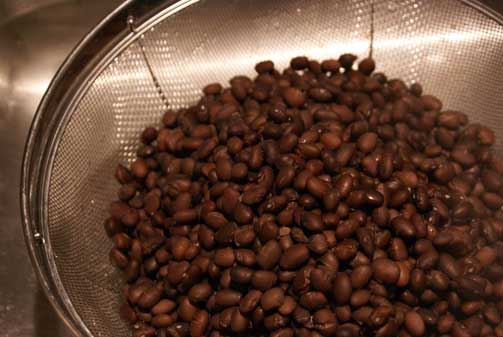 Drain beans.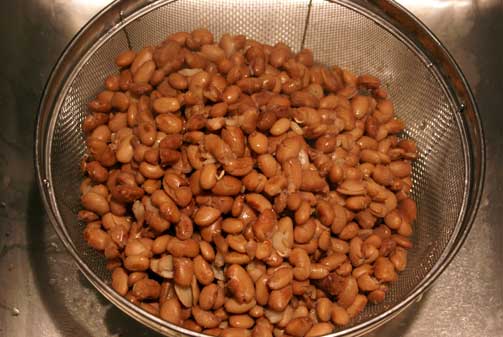 Use in your favorite recipe or one of our favorites:
and, don't forget to check out our Pinterest Board: Rice & Beans Budget to find even more recipes!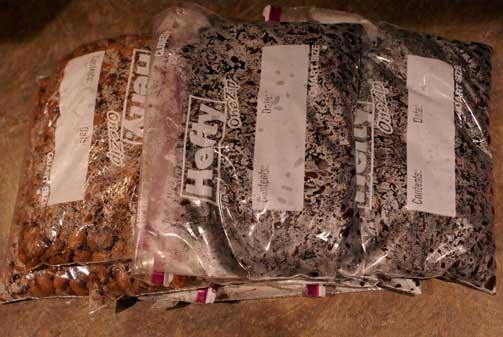 Or place into freezer baggies in 1, 2 or 3 cup portions to use in future meals.
I find that making up a big batch and freezing them helps reduce cooking time in future meals.
There you have it!
Cost Effectiveness
Cost of cans: at least $.79/can
Cost of dried beans: $.97 for 1 lb. bag; makes approximately 8 cups of beans; or 4 cans worth. So less than $.25 "per can"!
Time in preparation: The total time to prepare dried beans is at least 4 hours, between soaking and cooking. The actual hands on time is probably a total of 10-15 minutes for the sorting, rinsing and draining!
Of course, cans are more convenient! But, be sure to read the label and look for no salt added cans and those with no additional preservatives!
I'm all for the healthiest and least expensive option!
<