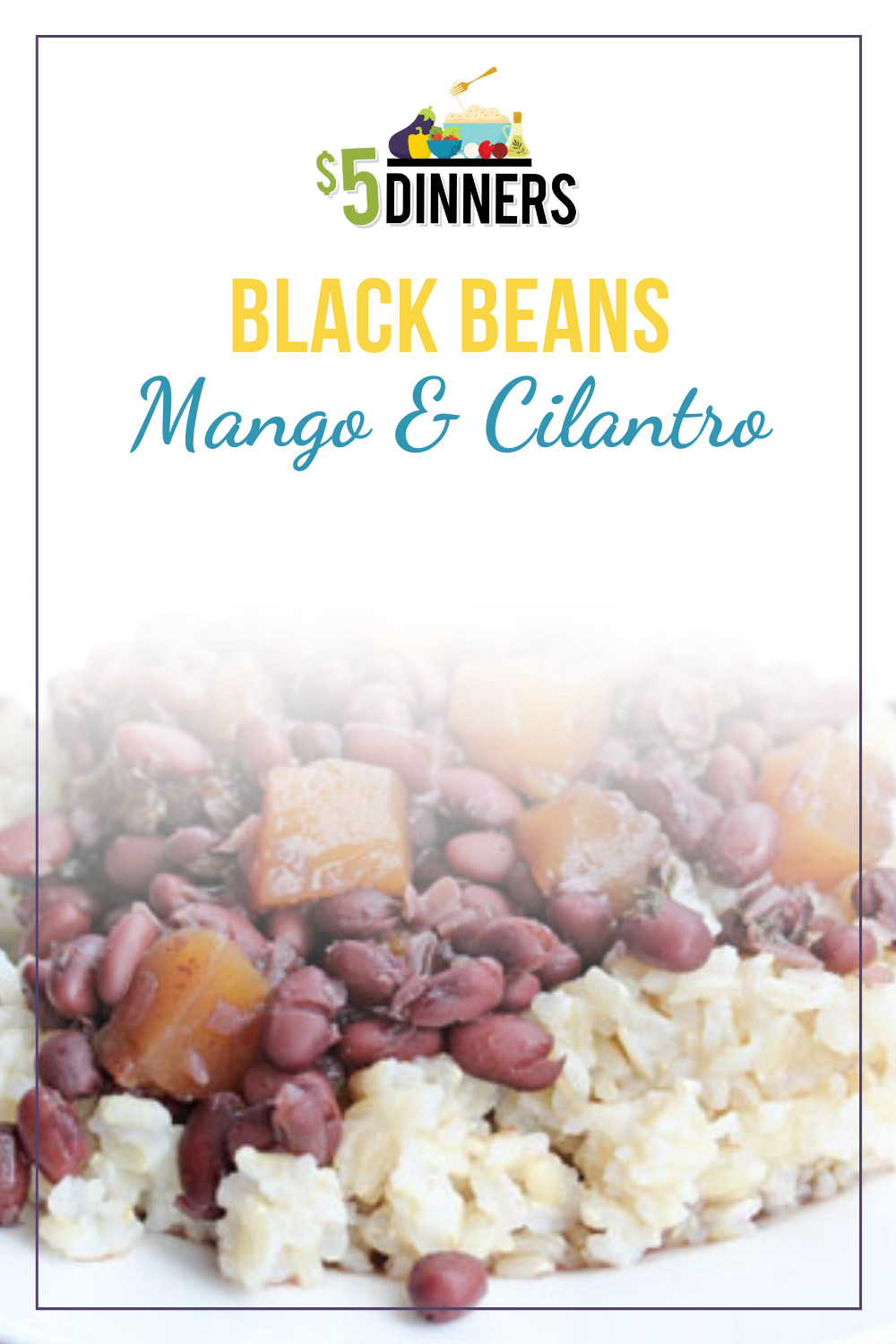 As promised, more cilantro recipes!
We love love love these black beans. I've made them here and there over the years, and have "rediscovered" them…now that we live in the land of really inexpensive cilantro and super delicious mangoes. My oldest son isn't the biggest fan of beans, but he seemed to enjoy these. I'm not sure if it was the added flavor from the cilantro, or that mangoes were included and made the beans a little sweeter (he'd eat 4 mangoes at once, if I let him!). These beans were a big hit for our family, and made for great lunch leftovers too!
(Helpful links: How to Choose and Cut a Mango, How to Cook Dried Beans, Rice and Beans Budget Recipes)
(Other Recent Cilantro Recipes: Avocado-Egg Breakfast Sandwich, Slow Cooker Cilantro-Lime Shredded Chicken)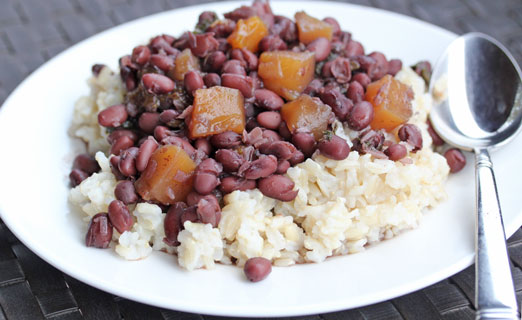 Hope you enjoy this spin on black beans!
Hope you enjoy this spin on black beans!
Ingredients
1

lb.

dried black beans

2

mangoes, diced

10

cilantro stems with leaves, chopped

1

tsp

ground cumin

Salt and pepper

(Optional: 2 cups of chicken or vegetable broth)
Instructions
Rinse and soak the dried beans. Drain and add to a large saucepan.

Fill the saucepan with water (and add 2 cups of broth if you'd like additional flavor), so it covers the beans with at least 1 inch of liquid.

Add the mangoes, chopped cilantro, cumin and some salt and pepper. Bring to a boil, then reduce heat to medium, cover and cook for an hour. After an hour, test the softness of the beans. Cook longer, checking every 10 minutes, if the beans are not tender.

Prepare rice or other side dish.

Serve Black Beans with Mango & Cilantro over brown rice or with other side dish.