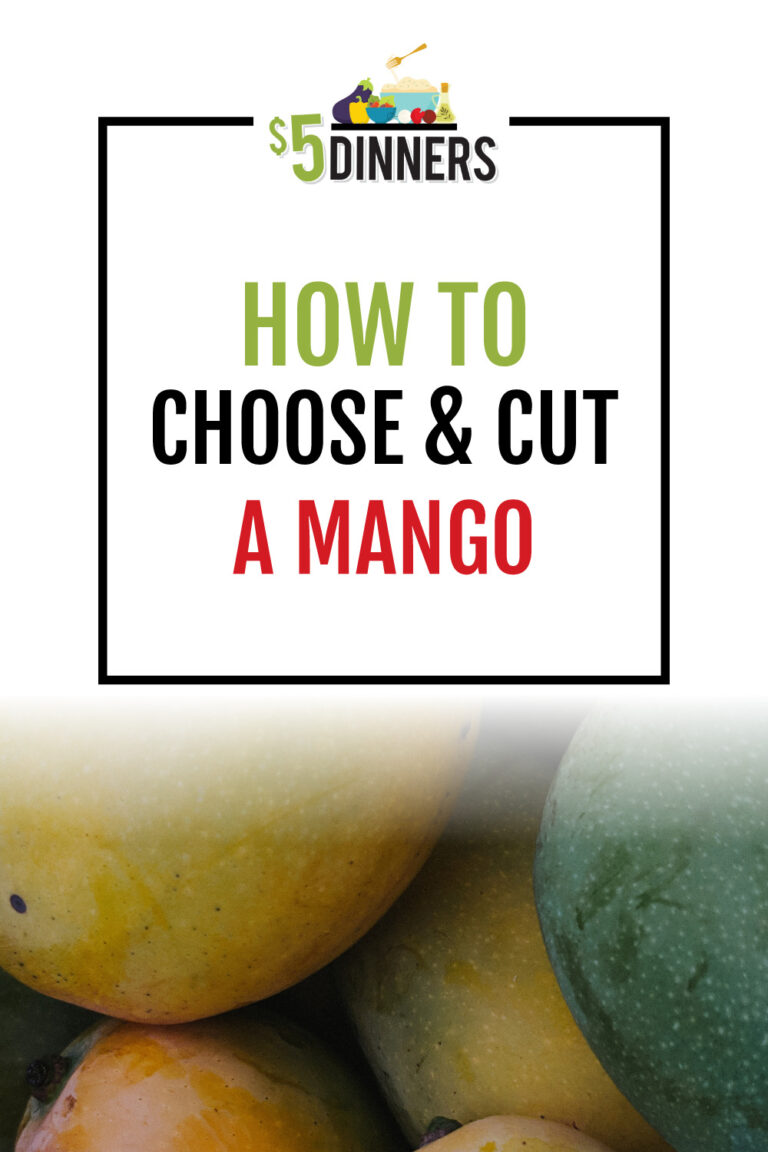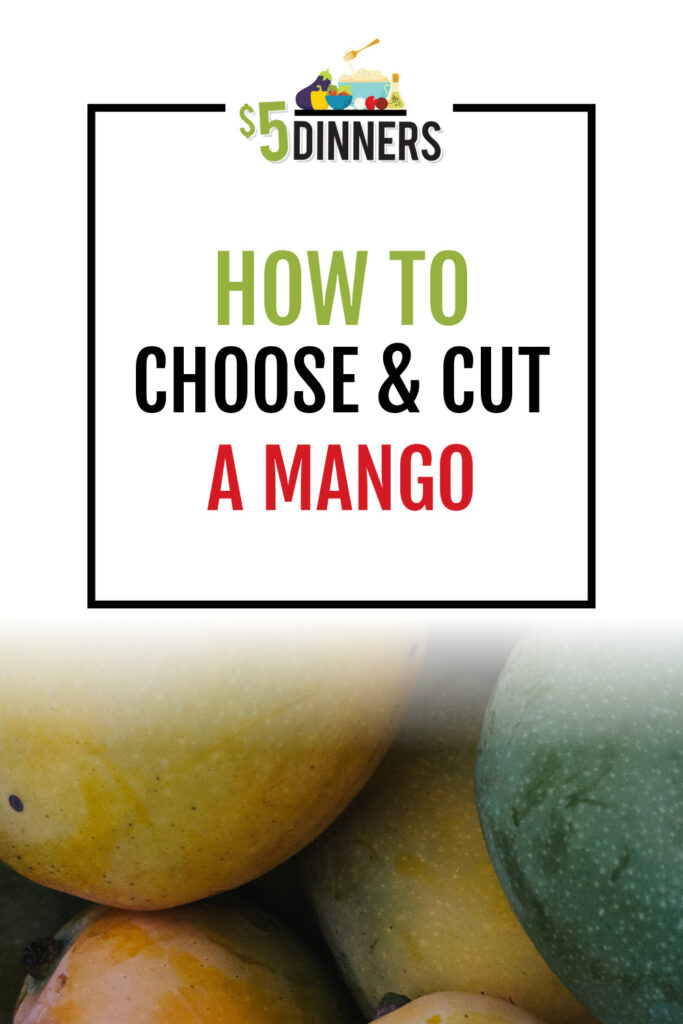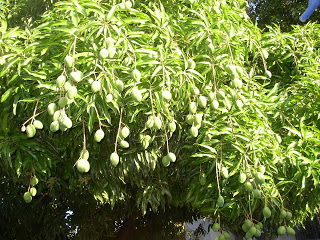 I am often afraid of trying new produce because I'm not sure what it should look like when ripe. This, however, is not the case with mangoes. I have lots of experience with mangoes. We had a tree in the neighboring yard when we lived in the Dominican Republic. They can be super delicious, when picked at the right time and eaten at the right time. I will say I have had only 2 good mangoes since returning to the US. One just last week.
How to Choose a Ripe Mango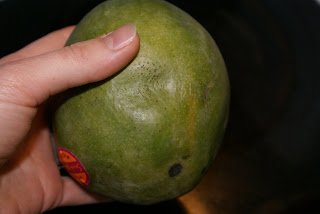 Press your thumb into the skin of the mango. If it "indents easily," as you can sorta see below my thumb, then it is ready to be eaten. The softer the mango, the more ripe!
How to Cut a Mango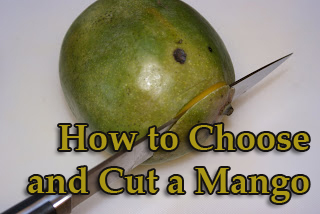 Slice the bottom off as close to the skin as you can….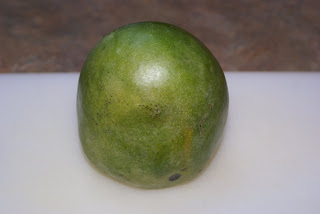 Allowing the mango to stand on its own on the cutting board!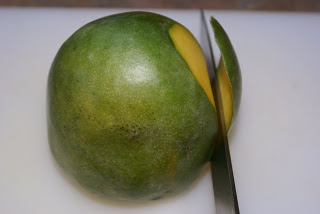 Slice around the edges from top to bottom in 1 inch slices.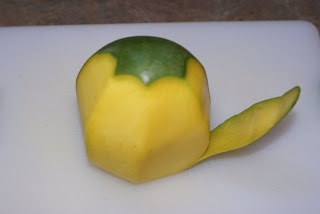 Slice all the way around…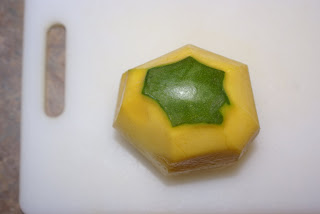 Leaving just the green top!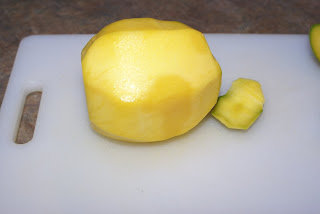 Lay the mango on it side and cut off the green top.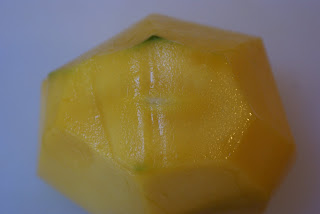 Look closely and you'll see a small white spot in the middle of the mango. It's below the green skin, sorta in the middle of the glare! That is the seed and will give you an indication….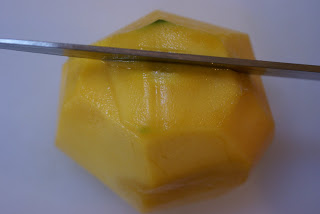 Of where to place your knife so that you can slice off a large piece of "mango meat" in one slice.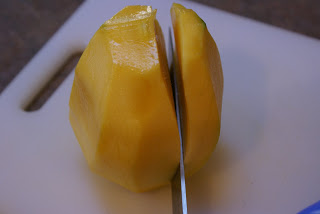 Slicing off the mango as close to the seed as possible. Feel around with the knife and go along the edge of the seed.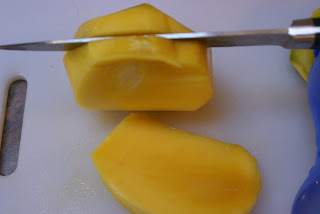 Do the same for the other side of the seed and cut off a second large piece of mango.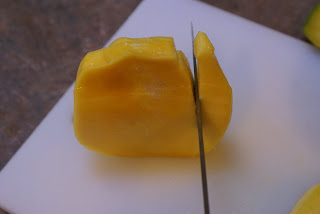 There is a smaller section of mango left on each side of the seed. Cut along the seed and slice off the smaller sections of mango.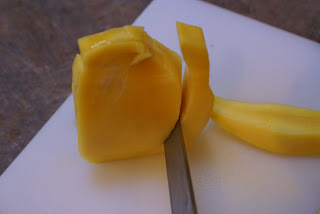 Cut along the last side of the seed.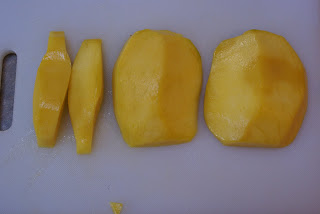 Here is what you are left with. 2 large mango sections and 2 smaller mango pieces.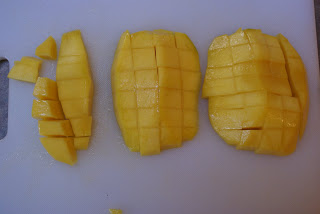 Dice mango into bite size (or smaller) pieces. It's ready to be munched on or thrown into your favorite recipe!
Not sure what to do with the seed. Give it to your kiddos and let them eat off the rest of the mango from the seed. Beware: Juicy mango seeds make a MESS!
Erin's Favorite Mango Recipes