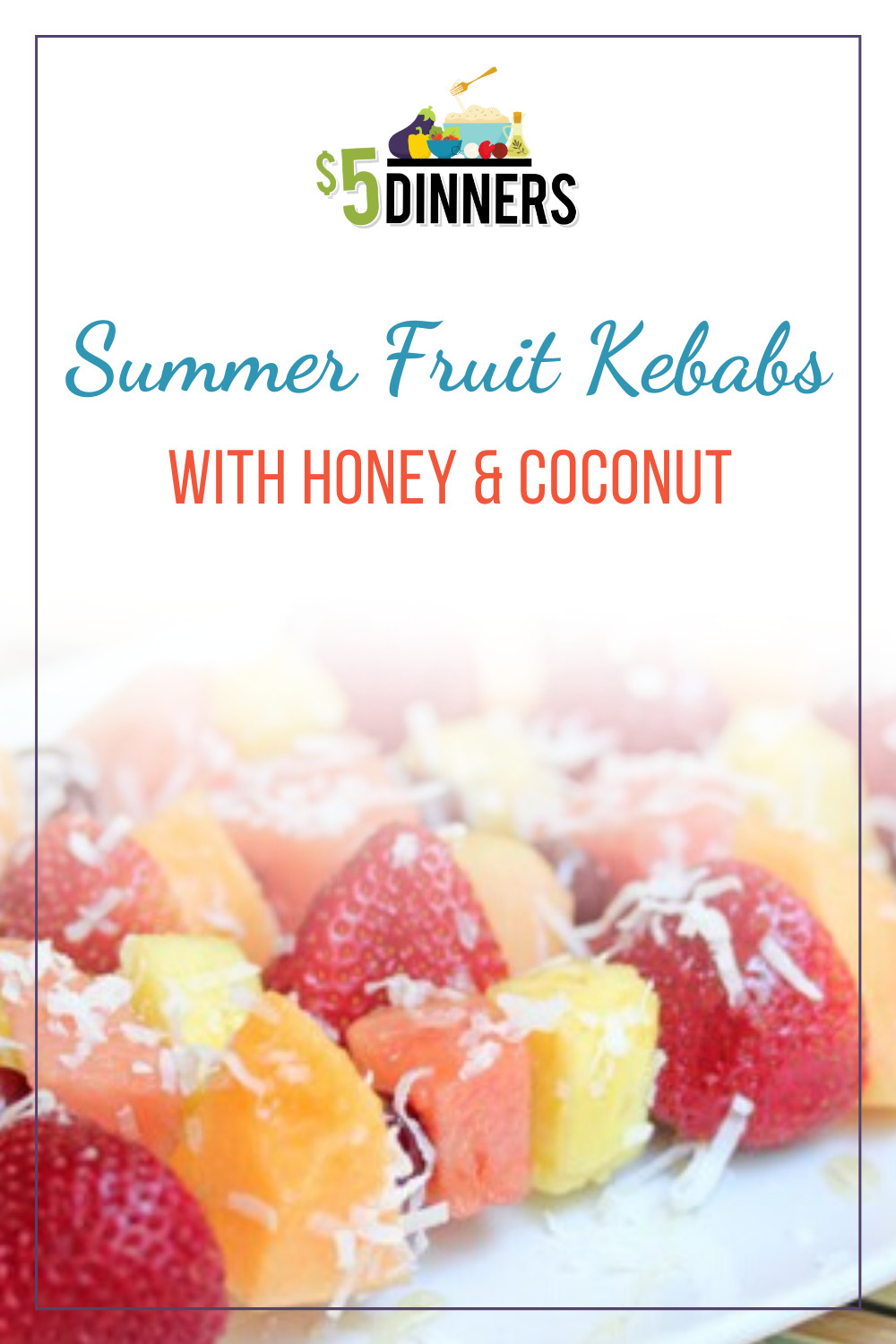 Talk about a healthy, sweet summer treat?!
After all the chocolate and brownies as the past few desserts, I thought it might be time for some 'dessert of the month detox'! 😉
And what better way than with fresh fruit, honey and unsweetened coconut!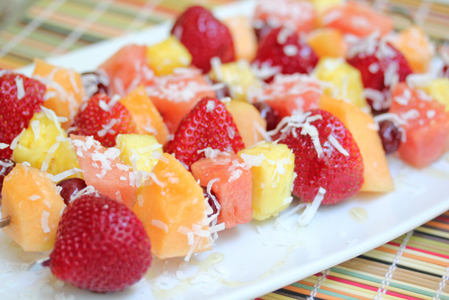 Or sweetened coconut flakes if you insist on having sugar in your dessert. Or if that's what you've got on hand!
Oh…and what you don't end up using for dessert on the skewers can be turned into a lovely fruit salad.
Talk about a healthy, sweet summer treat?!
Ingredients
Fresh fruit

cut into chunks – pineapple, apples, cantaloupe, watermelon, grapes, kiwi, pears, mango, berries, papaya

Drizzles of honey

Couple pinchfuls of shredded coconut
Instructions
Place the fruit chunks on metal or wooden skewers. Lay them on a serving plate.

Drizzle the honey over top.

Sprinkle the shredded coconut.

Serve immediately.