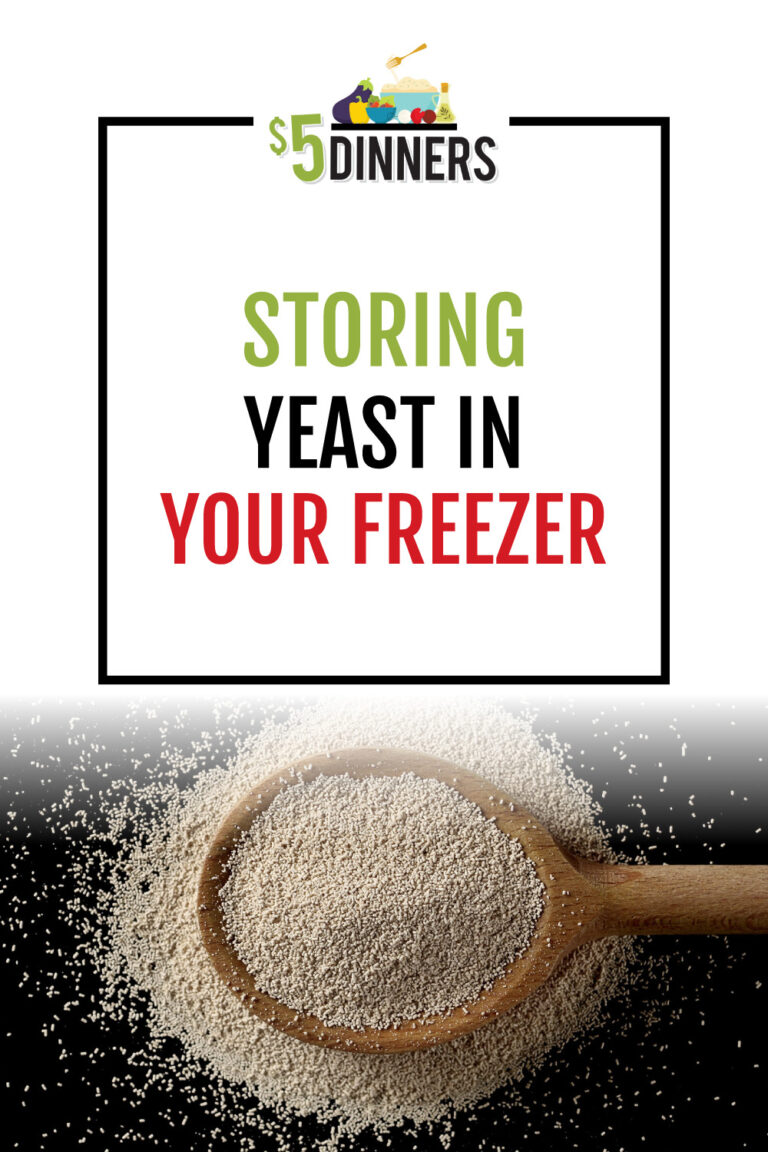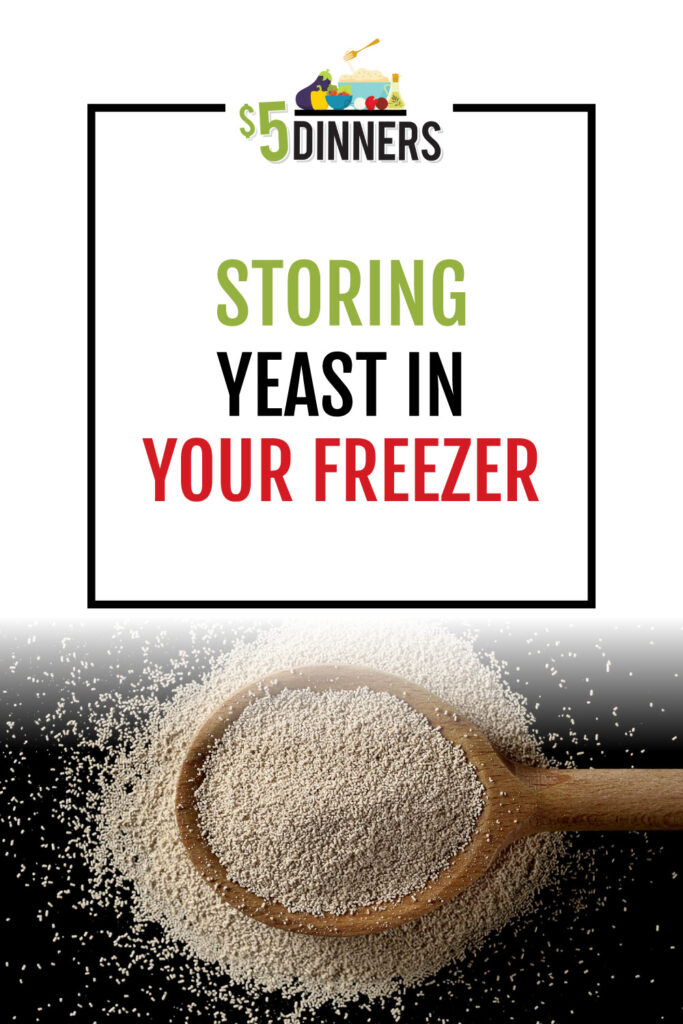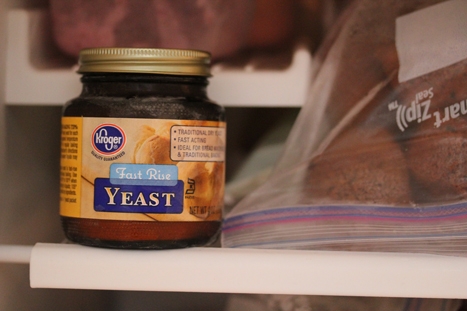 If you bake bread regularly, or you are thinking about starting, here's a little tip for you…
Store your yeast in the freezer!
It is certainly cheaper to purchase a jar of yeast than to purchase the strips. If you are planning to make more than 3 loaves of bread or 3 batches of dough for rolls, pizza crust, cinnamon rolls or other yeast bread, then the jar is the way to go.
It will store safely for up to a year in the freezer. And yes, the little yeast will be just as active after a year in the freezer.
(And those are Lynn's Chocolate Whole Wheat Zucchini Muffins in the freezer baggie!)
What is your favorite yeast bread recipe?!
Mine…these Pumpkin Cinnamon Rolls. *drooling now*
Tell us yours!