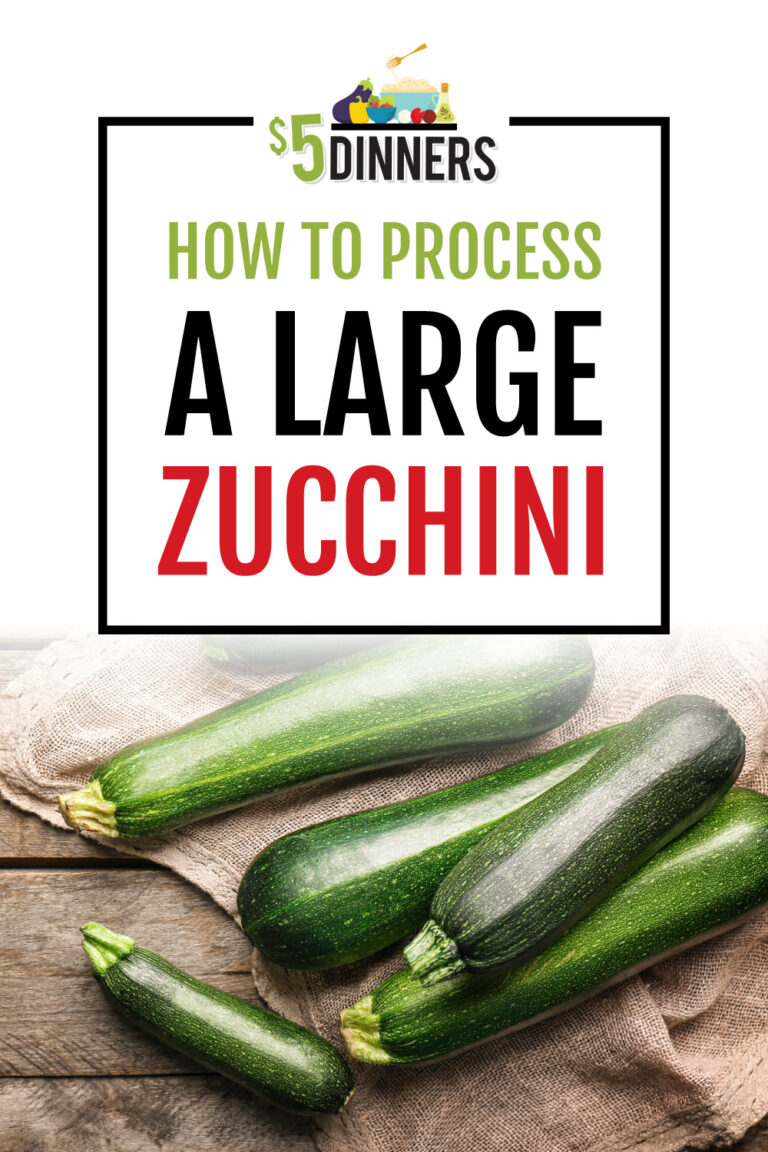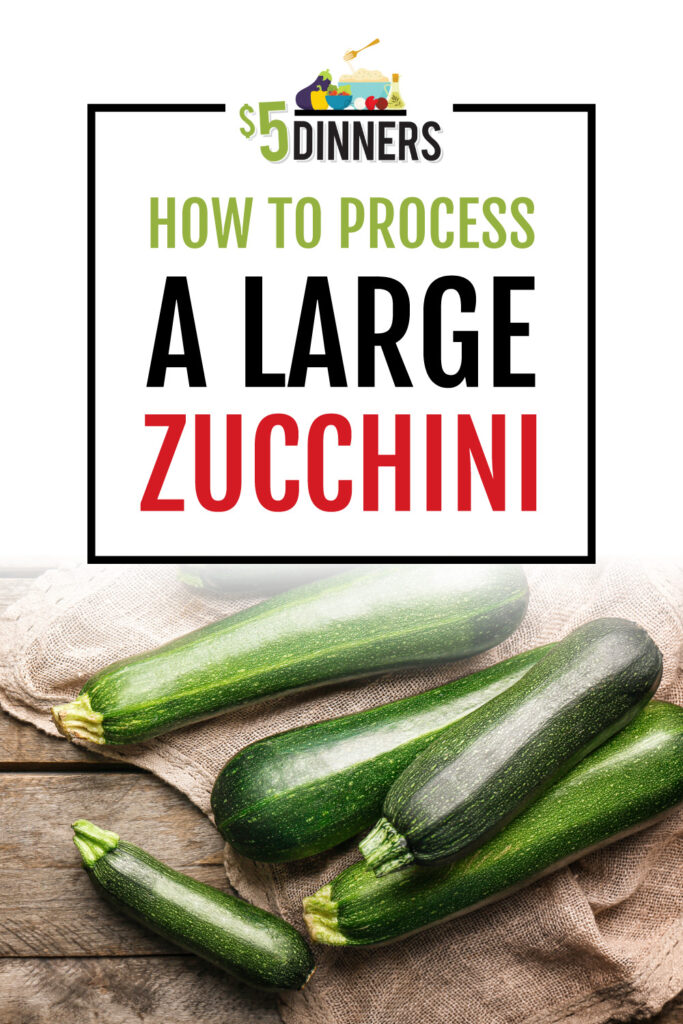 Use these 3 ways to process and prepare zucchini for the freezer so your fresh vegetables don't go to waste!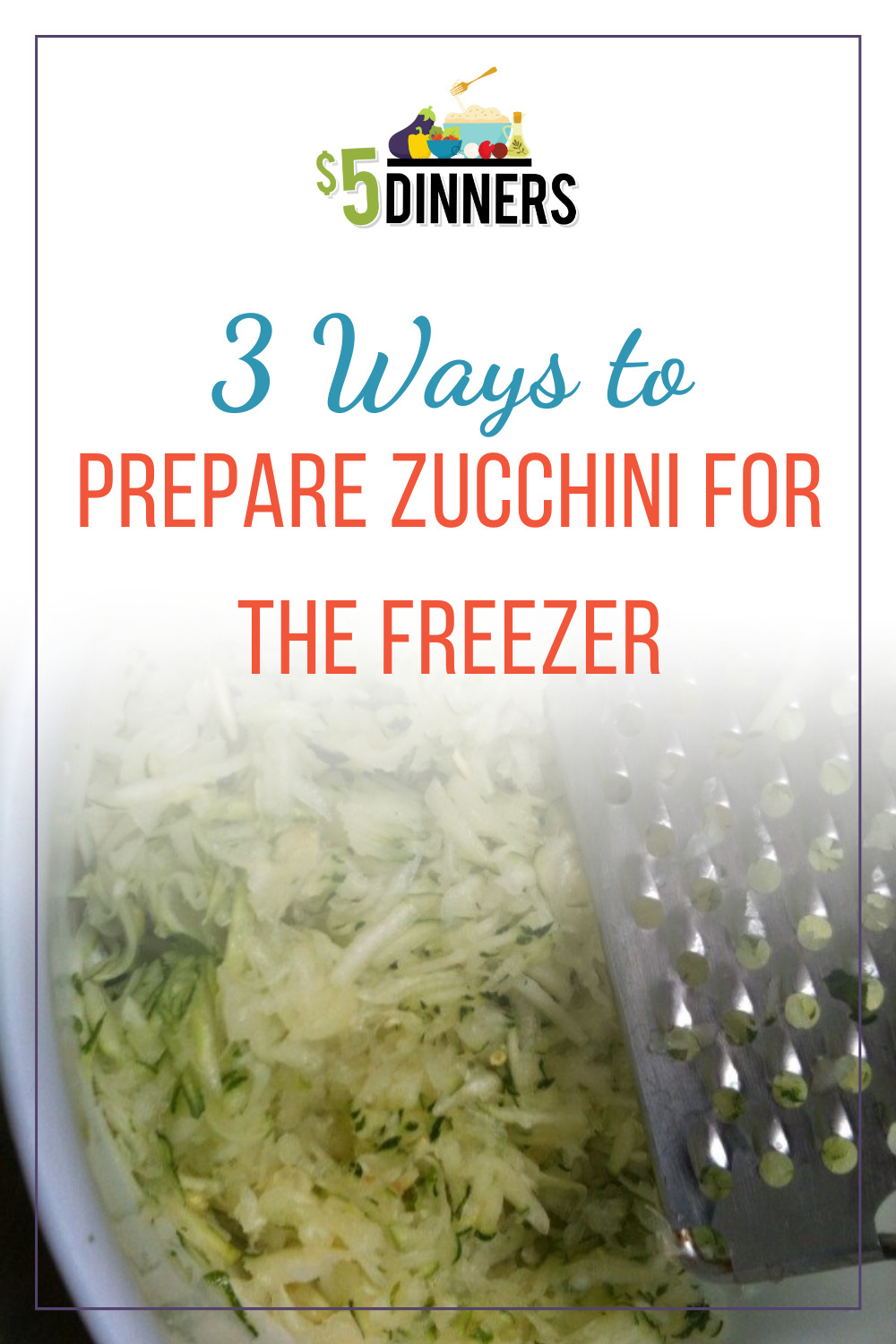 So after we dropped my mom off at the airport this past weekend, we made a spontaneous stop at the 2nd Street Market in Downtown Dayton. I don't make it up there on a regular basis, but I thought since we were nearby we'd stop in. I asked Steve how much cash he had on him…and he handed over 18 bucks.
I set out to see how much I could get for my $18.
I couldn't have been happier with my first find. See that zucchini up there…it was ginormous. And it was mine…for just $1!!!!! Deal of the day!
So far so good…we pressed on and found some other deals. Poblanos for $.50, Brussel Sprouts for about $1, the eggplant for $1, popcorn for $2.50. Garbanzo beans and black beans for $6-ish.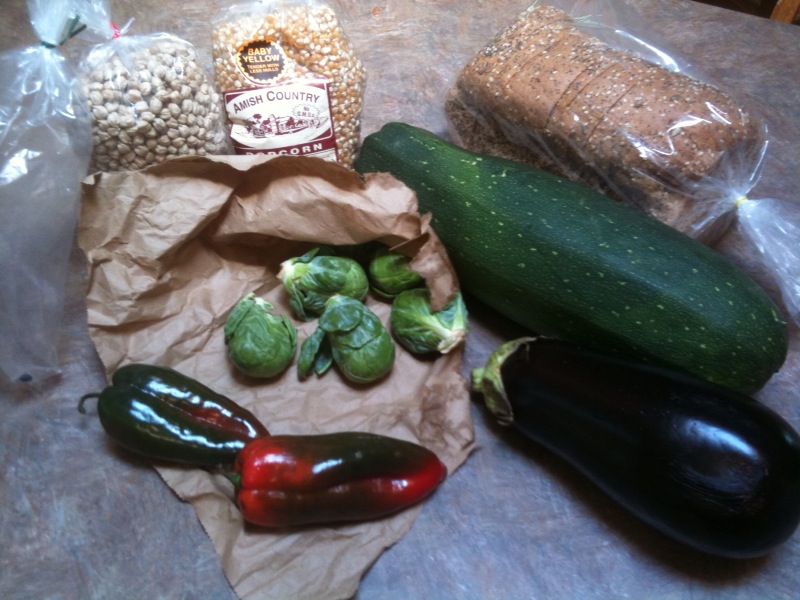 Then the bread. I'm embarrassed to say how much I paid for that bread loaf.
I'll let you do the math.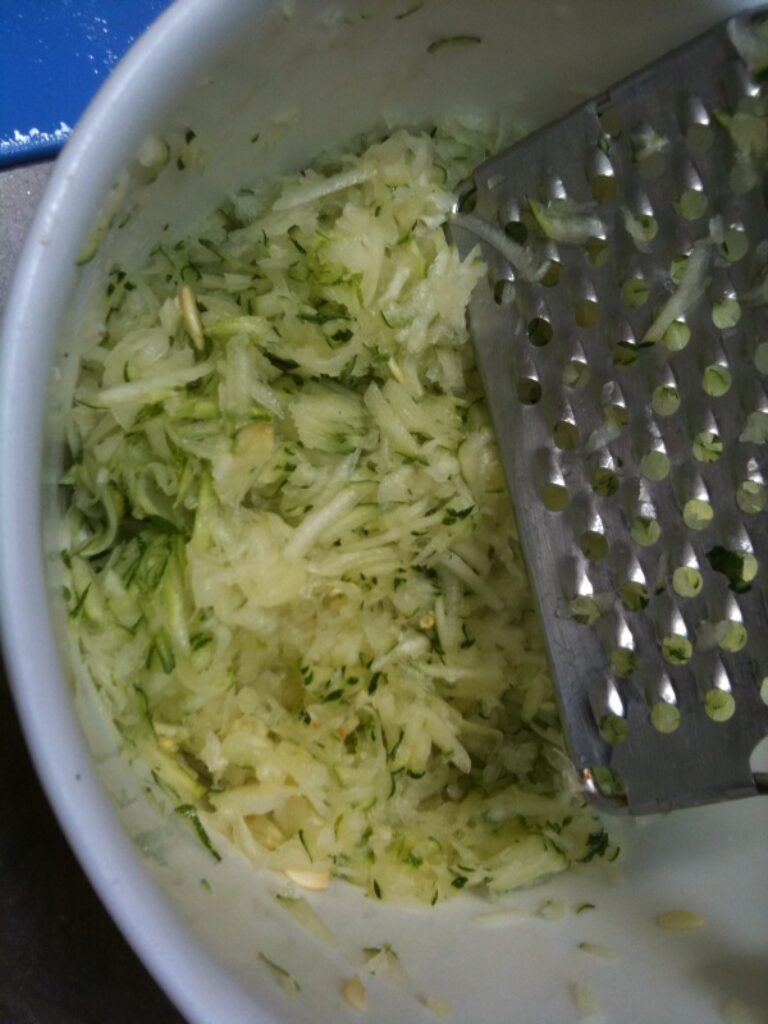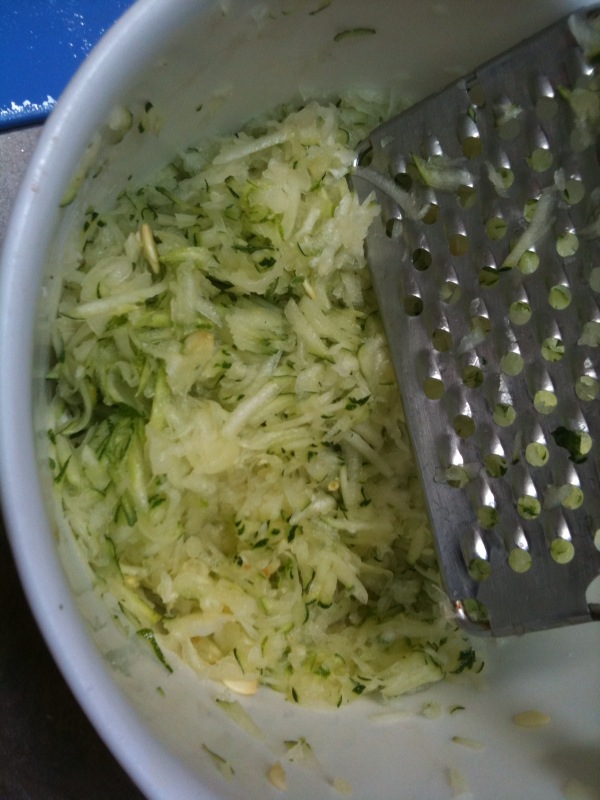 That zucchini needed to be "processed" and put into the freezer.
3 Ways to Process and Prepare Zucchini for the Freezer
Cut the zucchini roughly into thirds.
Shred one third
Diced one third
Cut one third into golf ball size-ish pieces
(I use the golf ball size-ish pieces to mix into smoothies…Shh. They still don't know I sneak it in there.)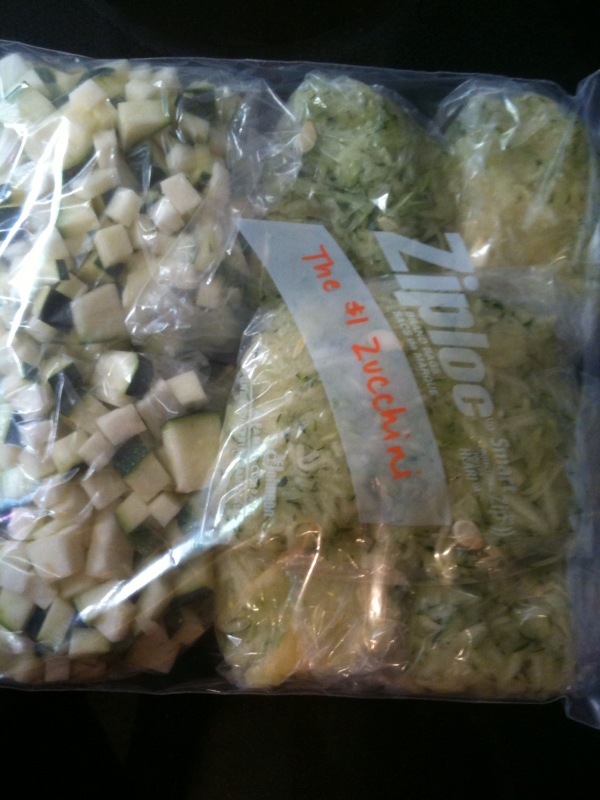 The end result. About 4 cups diced zucchini to use for soups or in recipes, 7 bags of shredded zucchini to use in this recipe. (And chances are, I'll make these muffins 7 times. They. are. that. good.)
If you encounter a ginormous zucchini and you're not sure what to do with it, Amy has quite the list of zucchini recipes that you don't want to miss out on!