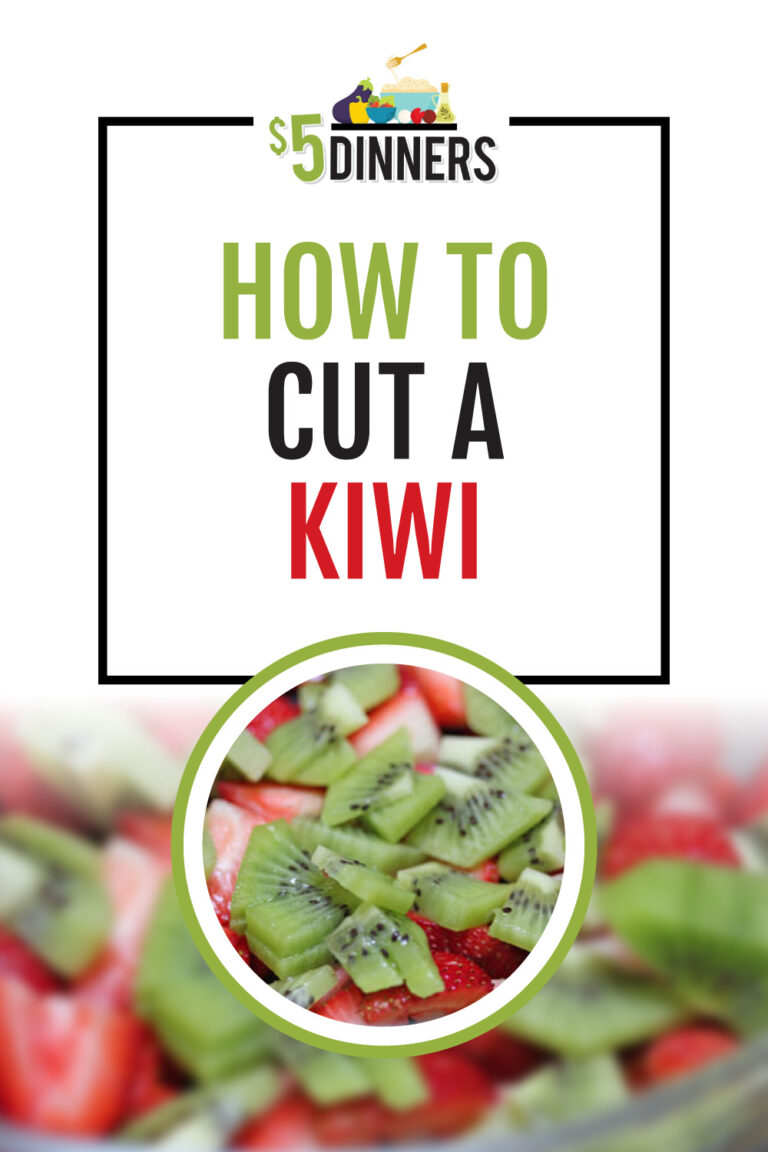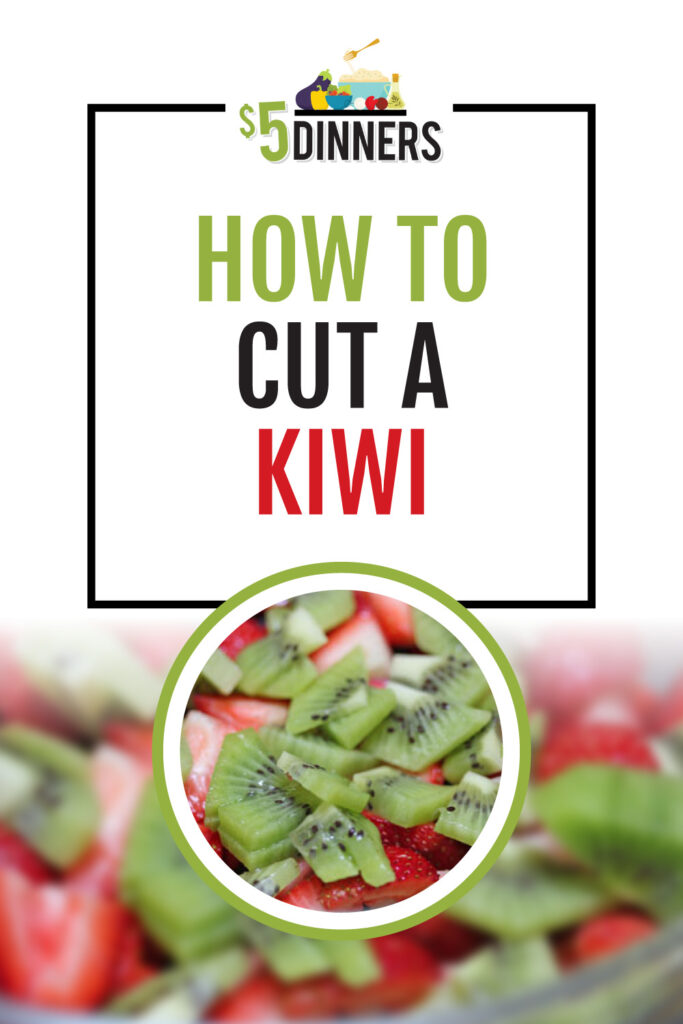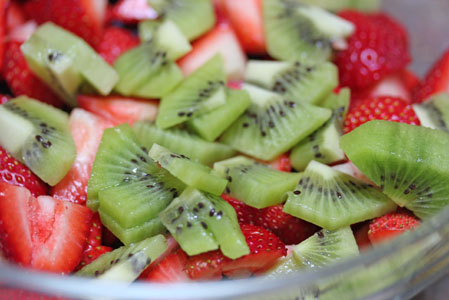 If you've never tried a kiwi, you are missing out! They have this delicious sweet tangy zing to them, and I love tossing them into fruit salads for the extra flavor!
And they do well in smoothies too…love this uber healthy Green Smoothie!
If you haven't tried one because you don't know how to cut it, or what to do with it, don't worry…know one will ever know! I'll show you how and you can impress your friends at a summer gathering, and pretend you've been doing this for years!
Here's how to cut one…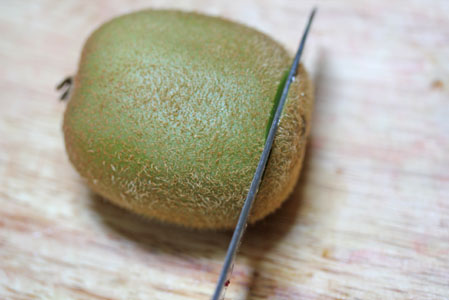 Cut off the an end.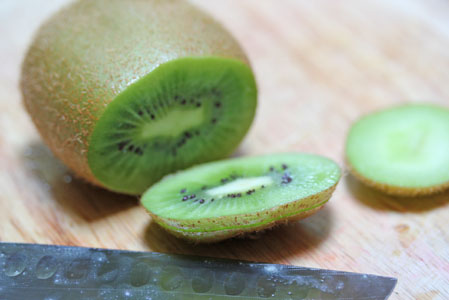 And the other end.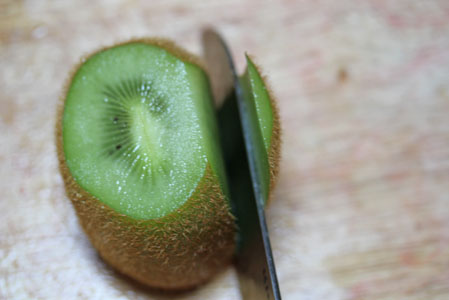 Stand it up and slice off the brown coat.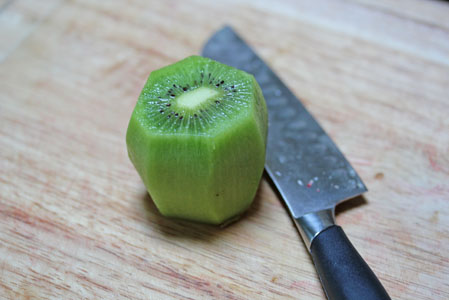 (I wonder if it's cold now that it's brown coat is gone.)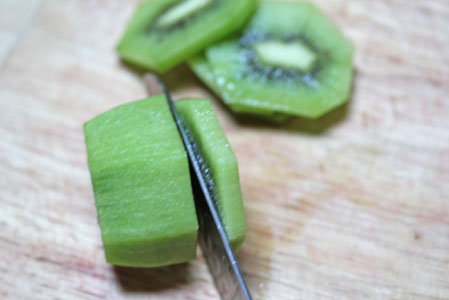 Lay on one of the flat sides and slice.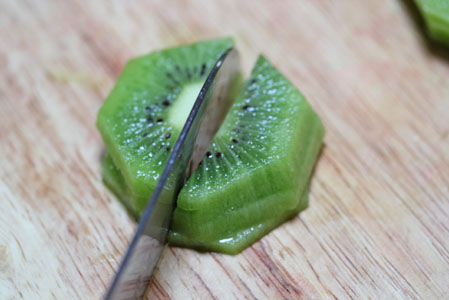 Halve the slices.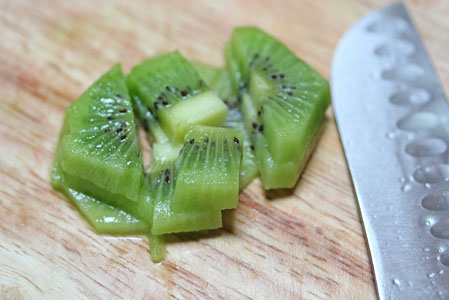 Then cut down the halves.
Simply as that.
Toss into a fruit salad…or toss the slices into a green smoothie.
Are you a fan of kiwi?! Have you ever tried it?! Why…why not?!