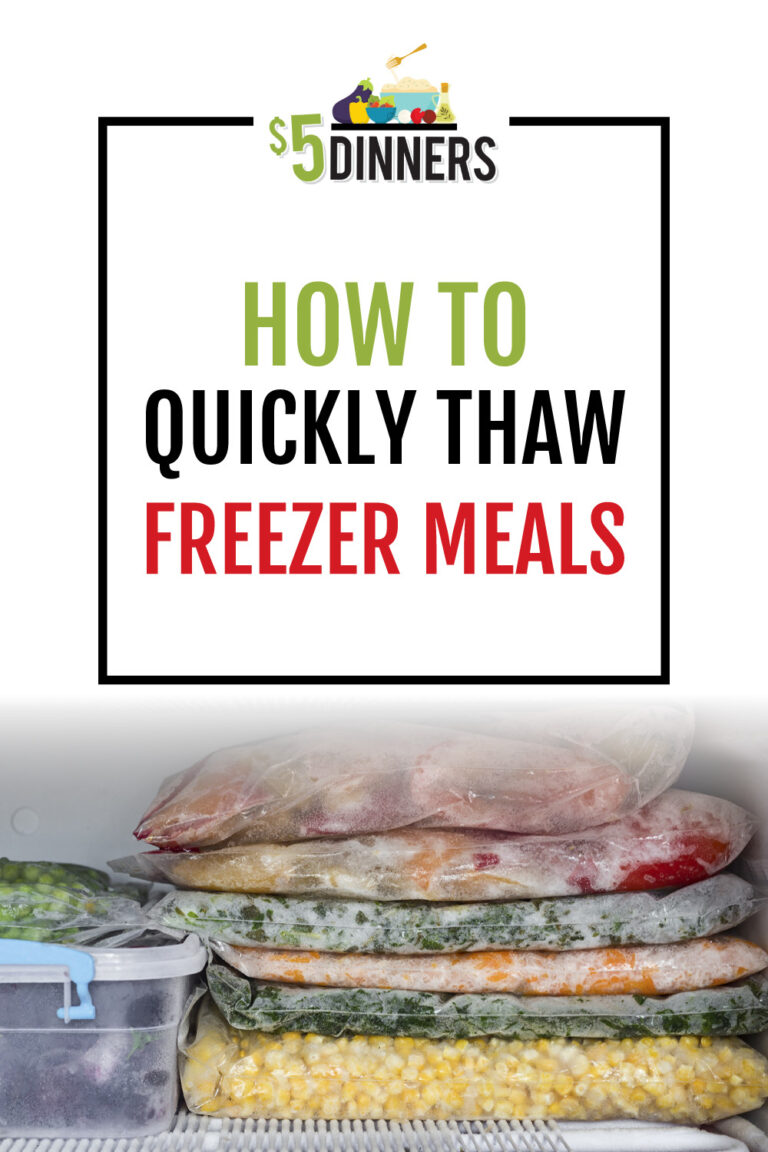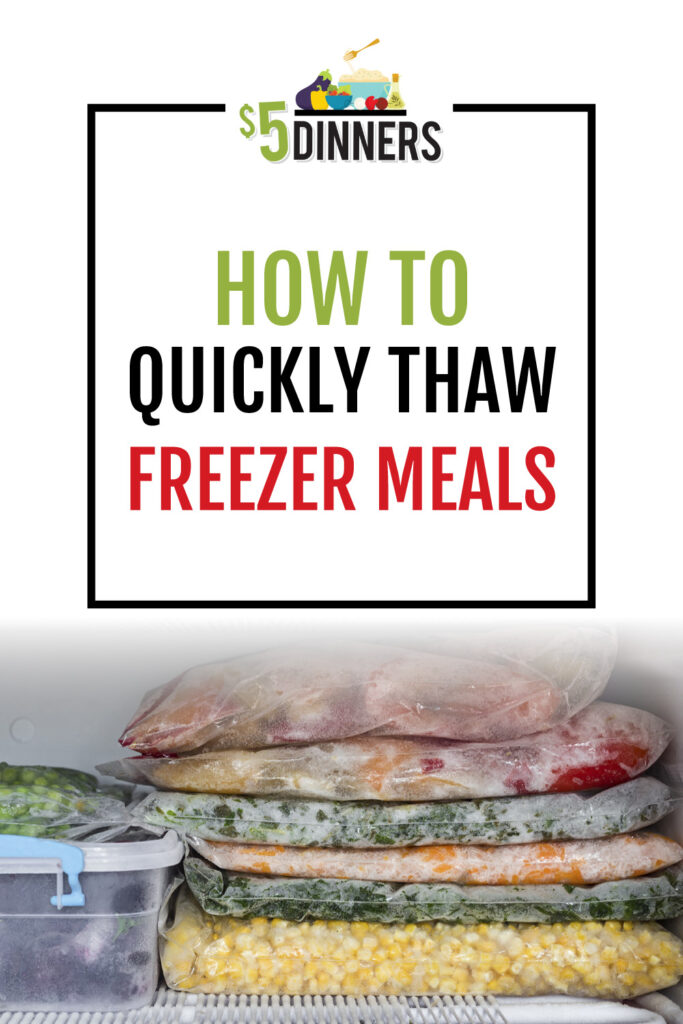 During the past few weeks of my $35/week pantry challenge, I have been on a mission to use up all the ingredients, sauces and other goodies from the pantry and freezer. Last week I planned to use up the part of my Chunky Bolognese Sauce that I'd made back in October. I had every intention of pulling the sauce from the freezer the night before and putting it into the fridge, giving it plenty of time to thaw out.
But life happened. It slipped my mind. And come dinner prep hour, I found myself in a pinch.
Thankfully, there is a quick and painless way to thaw sauces, soups, and other cooked frozen goodies…if you need them quickly. Simply, place the frozen item into a large bowl with warm (not crazy hot) water and let it sit for a bit…30-45 minutes, maybe longer…depending on how thick the largest part is. Sauces or soups that are frozen "horizontally" or "flattened" will thaw very quickly, as there is less space to have to warm through.
(If you are thawing raw meats using this method, keep the bowl with the warm water in the fridge. Obviously the water will cool, but it will thaw faster than if you just let it thaw on the plate.)
And there you have it…quick thawing 101.