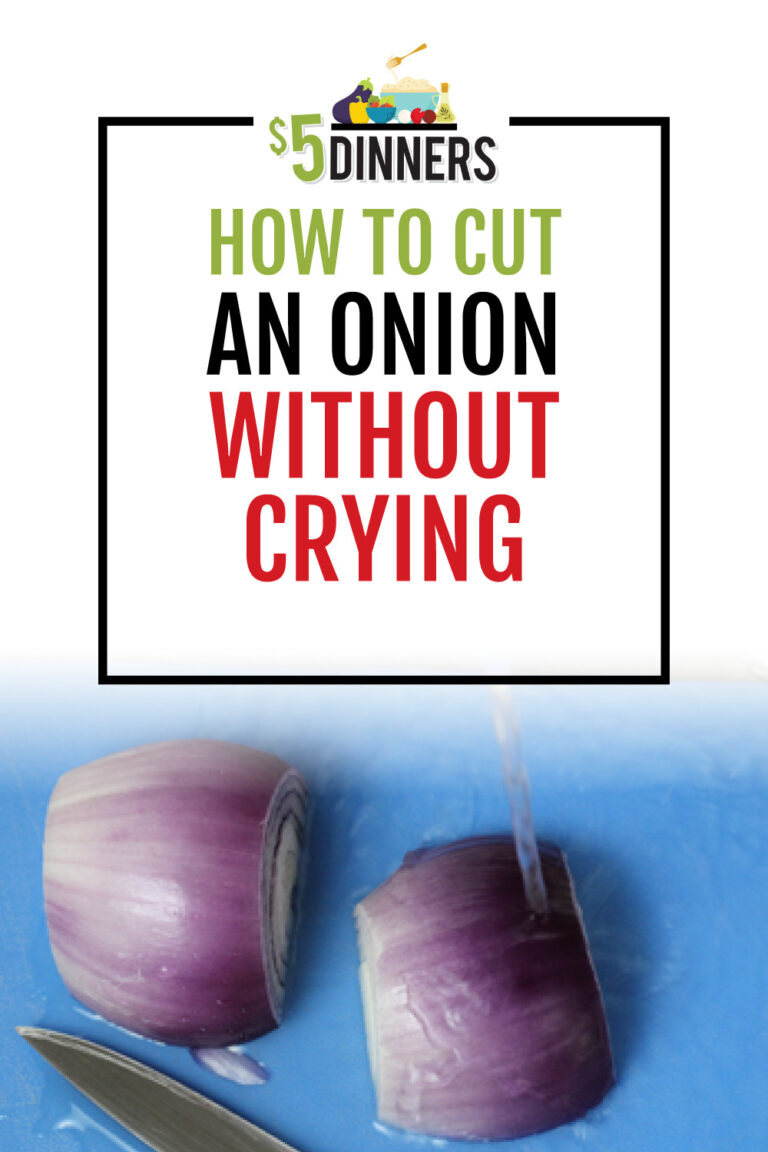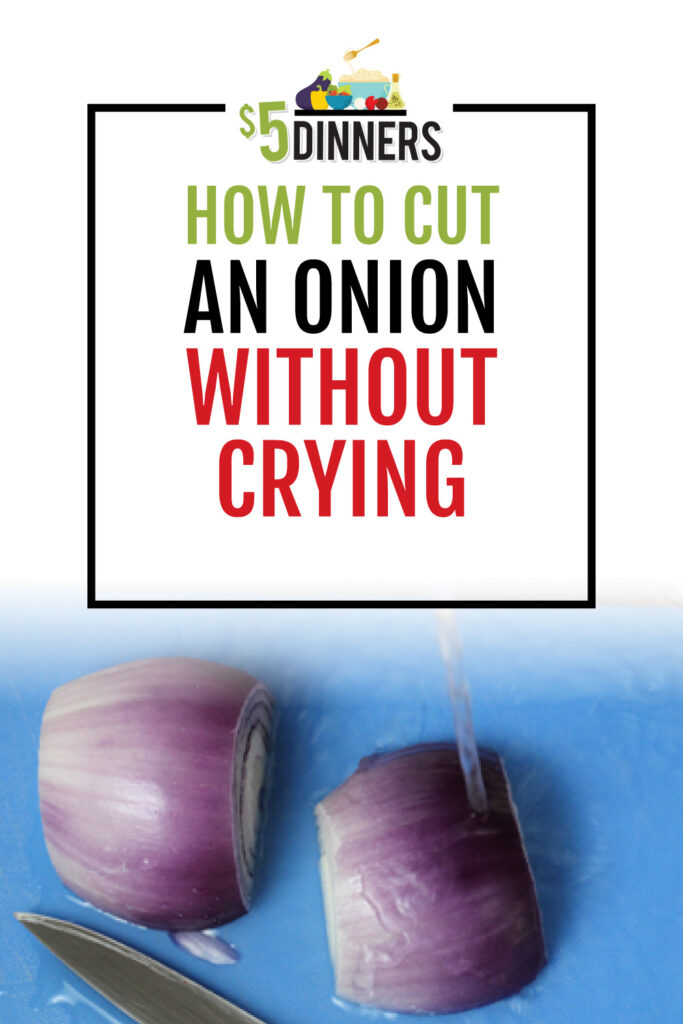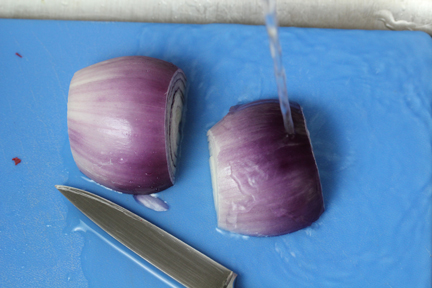 So this has happened to every last one of us. At least once I imagine!
After just one slice into one of "those" onions, and we beeline it out of the kitchen hoping to keep the tears at bay. But alas, it's too late! That pesky onion juice has done it again and the waterworks are a-flowin'. With just one slice.
How in THE world am I supposed to finish chopping that onion if I can't even slice through it?!
So this doesn't happen with every single onion out there, but it can. And it will.
And when it does…
1. Rinse the pesky onion juice from your hands and step away from the onion.
2. Find a cutting board that fits into the bottom of your sink.
3. Quickly clean the sink (if you can see through the tears).
4. Move the pesky onion to the cutting board in the sink.
5. Turn on the cool water in as slow of a stream as you can.
6. Reach down into your sink and slice away. It may seem awkward, but at least you can see what you are cutting. And you've stopped crying. (And your spouse can be rest assured that you are not in fact having a nervous breakdown. It was just the onion.)
7. Once all chopped, move the cutting board onto the counter and pat the chopped onion dry with a clean cloth or paper towel.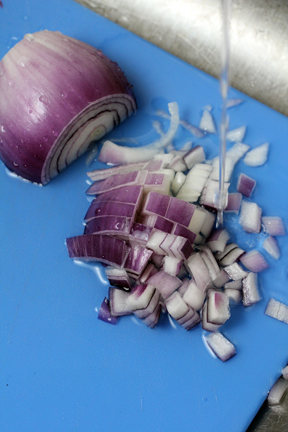 (Why this works…the stream of water keeps the onion juices and particles from flying into the air and your nose and eyes.)
Declare victory over the pesky onion, and be on your way to preparing the rest of your meal.
Tear-free.