Some people like their granola extra, extra, extra sweet.
I am not one of those people. I much prefer adding some fresh fruit to a not-so-sweet granola…for a perfectly healthy and balanced (and filling) breakfast!
Or afternoon snack.
Charlie devoured his bowl of granola topped with strawberries. Even asked for a second bowl.
And asked for it again the next afternoon…before we got back into the house from the bus stop!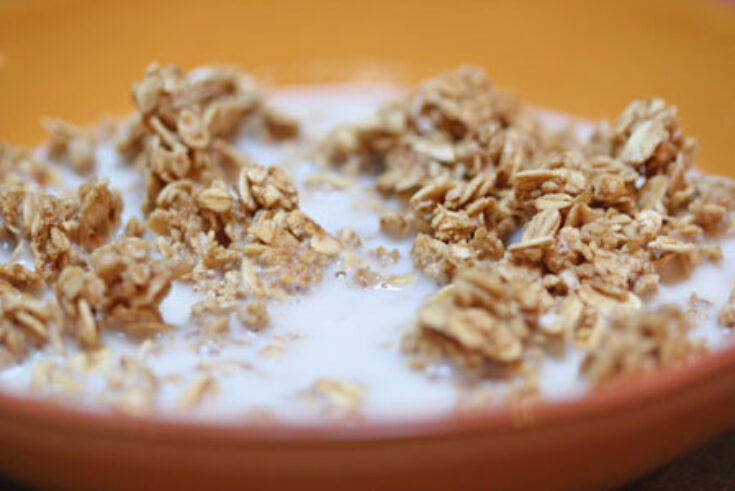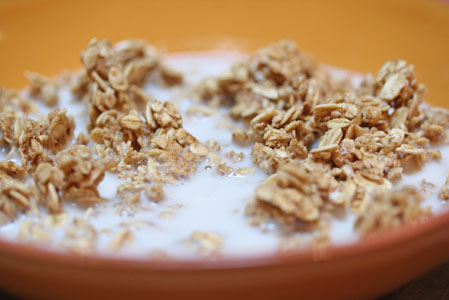 Float it in some milk.
Sprinkle it on top of yogurt. Or make a parfait.
Or top with some fresh fruit.
Whatever. floats. your. granola. boat!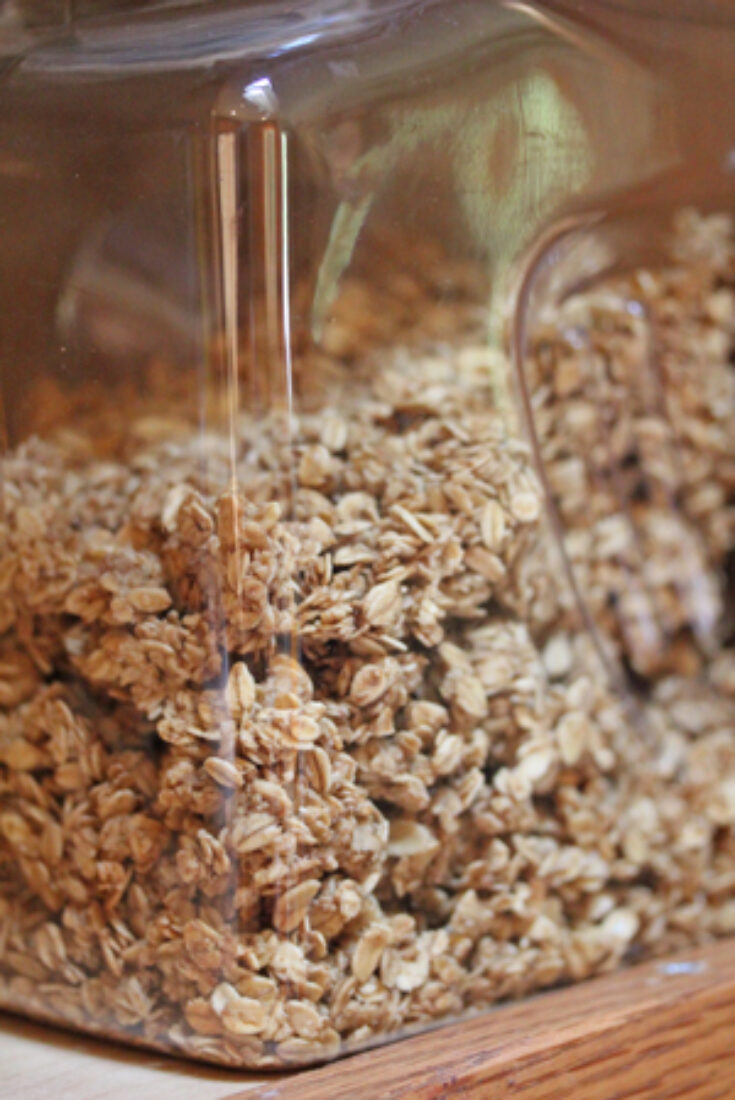 More from $5 Dinners on Pinterest
(And I'll be sharing another yummy granola recipe later in the week!)
Ingredients
3

cups

quick cooking oats

3

cups

traditional oats

1

tbsp

cinnamon

1/4

cup

maple syrup

1

cup

applesauce

2

tbsp

butter, melted
Instructions
Preheat the oven to 300. Line a rimmed baking sheet with parchment paper or silicone mat.

In a large mixing bowl, toss together the 2 kinds of oats with the cinnamon. Stir in the maple syrup, applesauce and melted butter. Mix well.

Spread the granola onto the lined baking sheet and bake for 25 to 30 minutes in the preheated oven. Check the granola after 20 minutes and turn around the edges of they become too dark. (They shouldn't when cooking on the parchment or silicone mat.)

Remove from the oven and let cool completely. Store in an airtight container, or in a plastic freezer baggie in the freezer.

Enjoy homemade granola with milk and fresh fruit, yogurt and berries, or mixed into a pantry trail mix.