Learn how to cook bacon in the oven, and you'll never have to worry about grease splatter from the skillet burning your wrists again!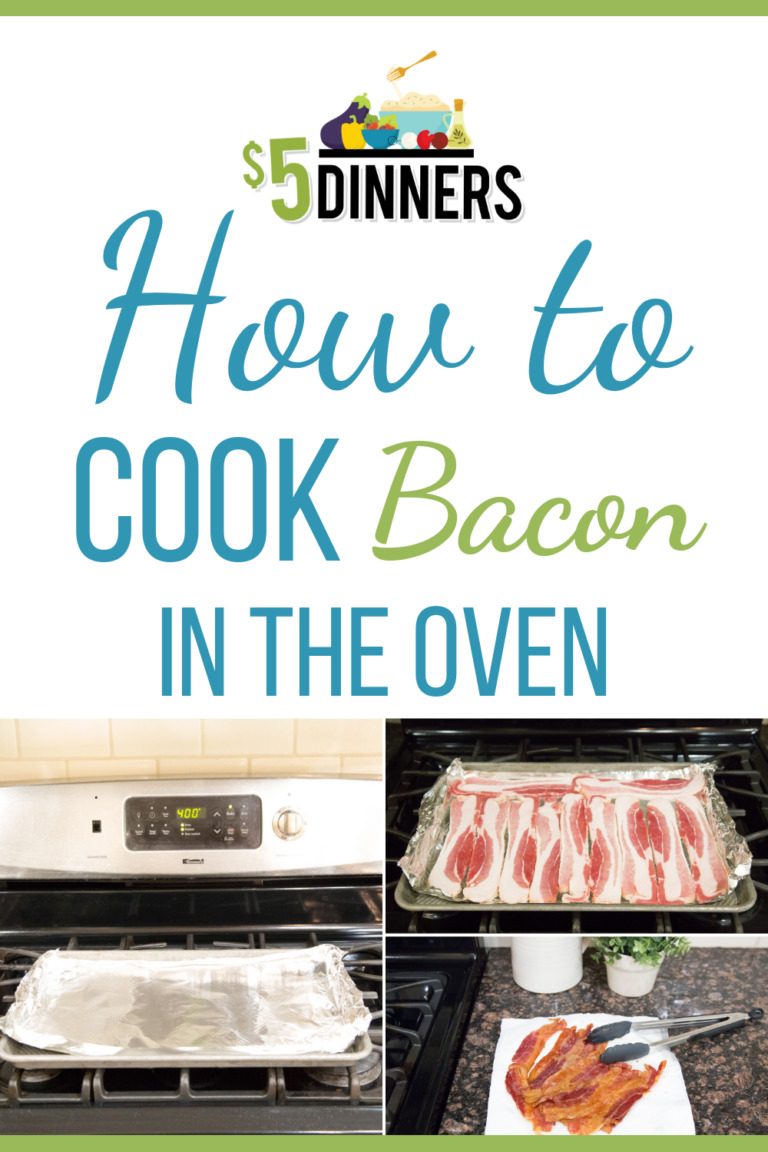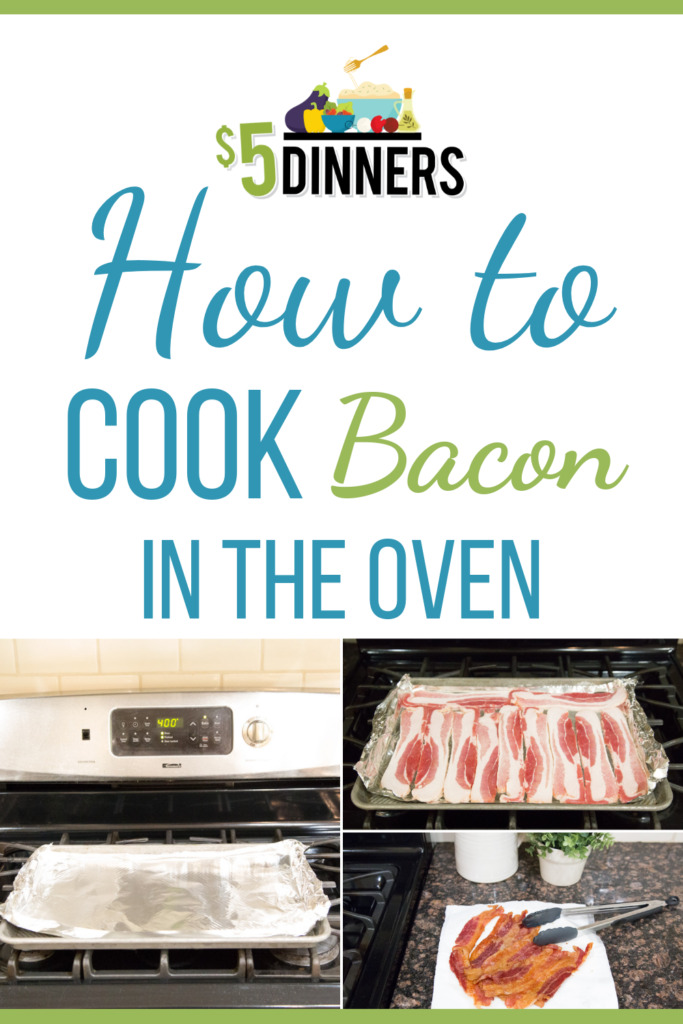 Have you ever cooked bacon in the oven?!
It used to be that I'd cook a few pieces of bacon from the package in a skillet, occassionally the microwave if I was in a hurry. But this growing brood of boys of mine means I'm making a full package every.single.time.
Because we like bacon.
BACON. BAAAACCCCCOOOOOOOOON!
It's pretty simple. Place all the bacon onto a piece of foil that is nestled into a baking sheet with a rim.
(You have to have a rim on the baking sheet. Otherwise you'll be smelling burnt bacon grease for weeks. And working the elbow grease as you scrub the bottom of your oven.)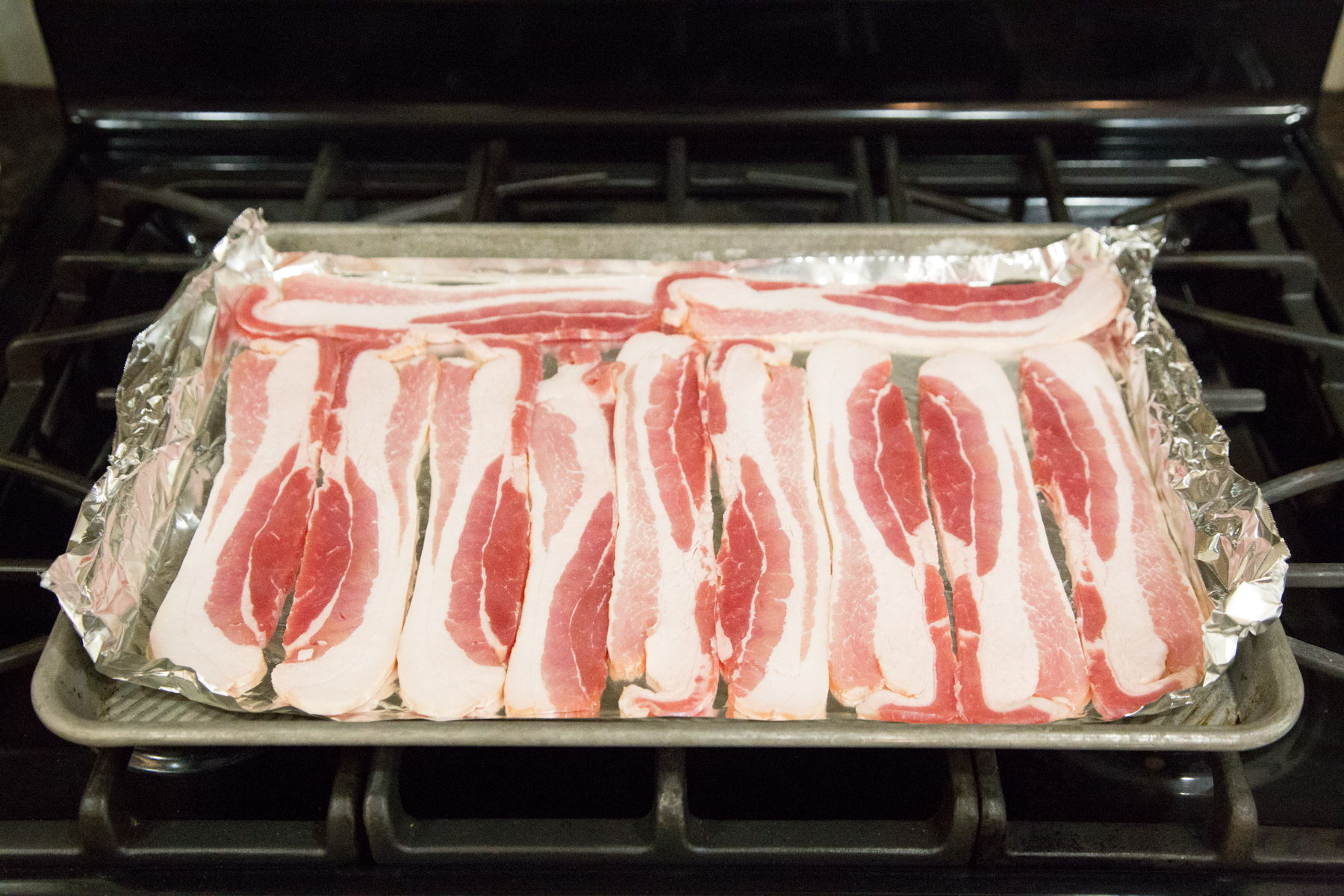 Set the oven temp to 400 F.
Cook for 23 to 25 minutes. Give it a check to see if it's cooked to your preference. Continue cooking, checking every 2-3 minutes, until it is cooked to your liking.
Cooking time does depend on how thick the bacon slice are, and how crispy you want them.
Every oven is different and everyone likes their bacon cooked how they prefer!
I cook mine until it looks like this…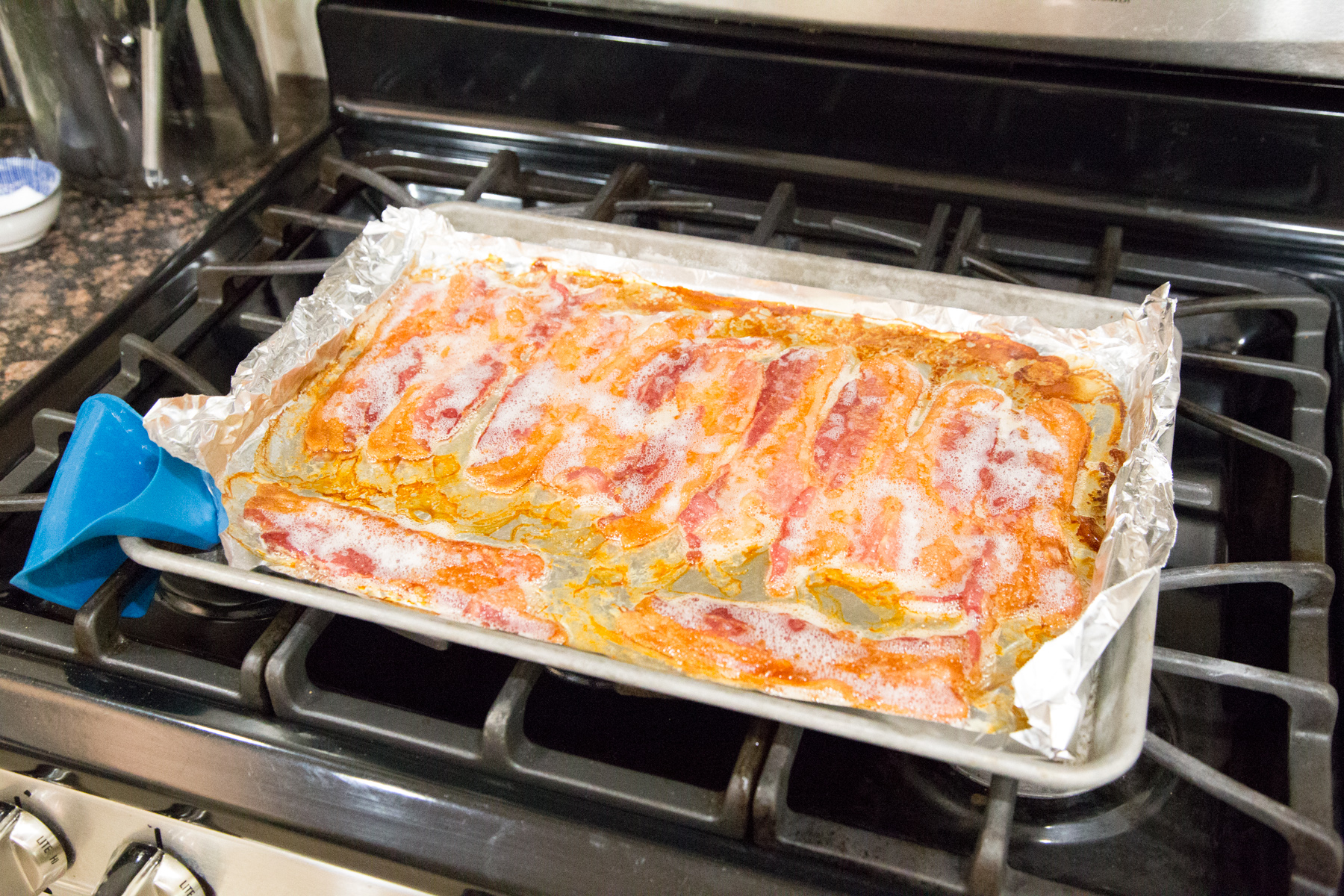 Perfectly browned bacon.
It will "crisp up" a little as it cools and the grease is dried off.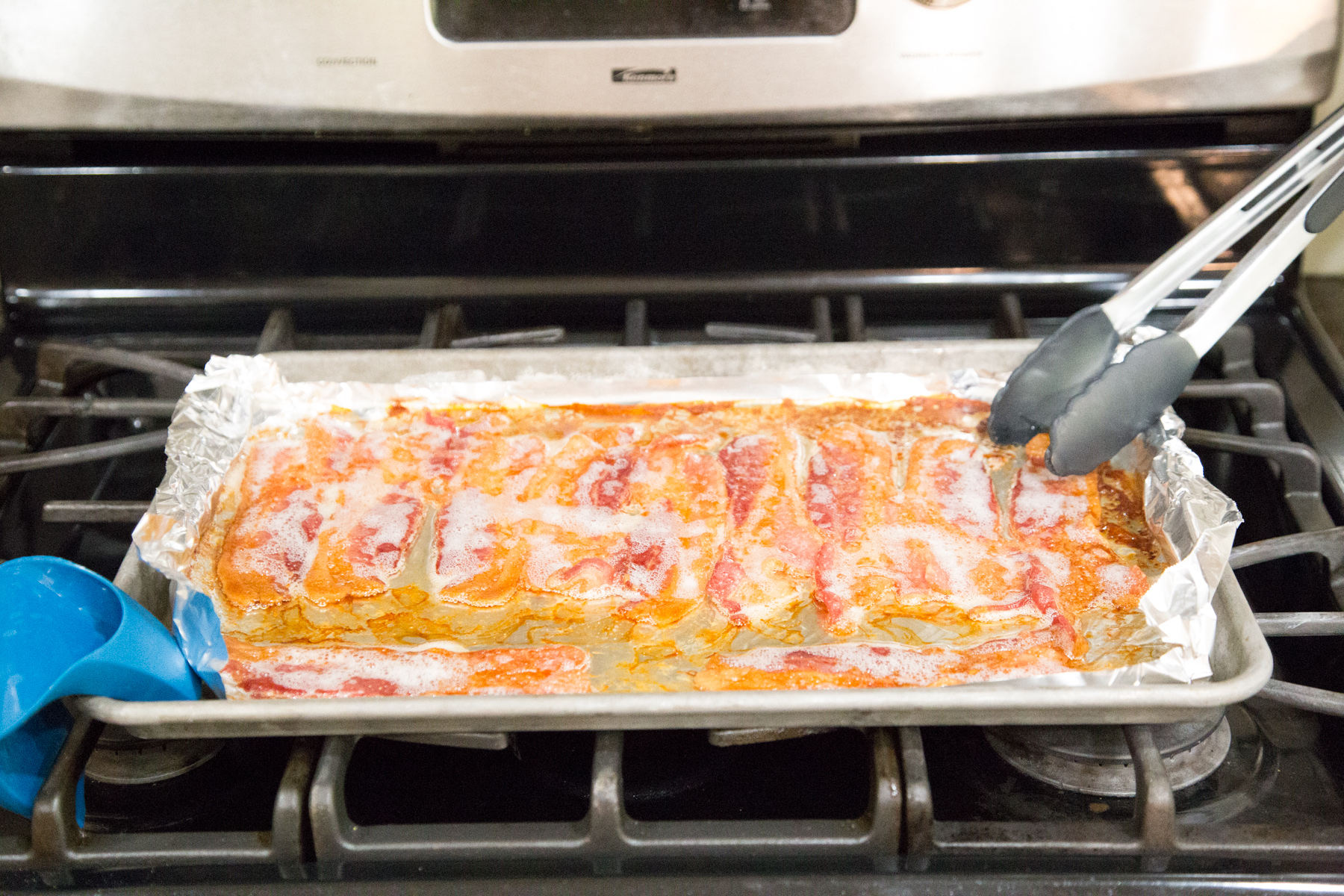 Use tongs to set aside onto plate with napkins or paper towel to drain the grease.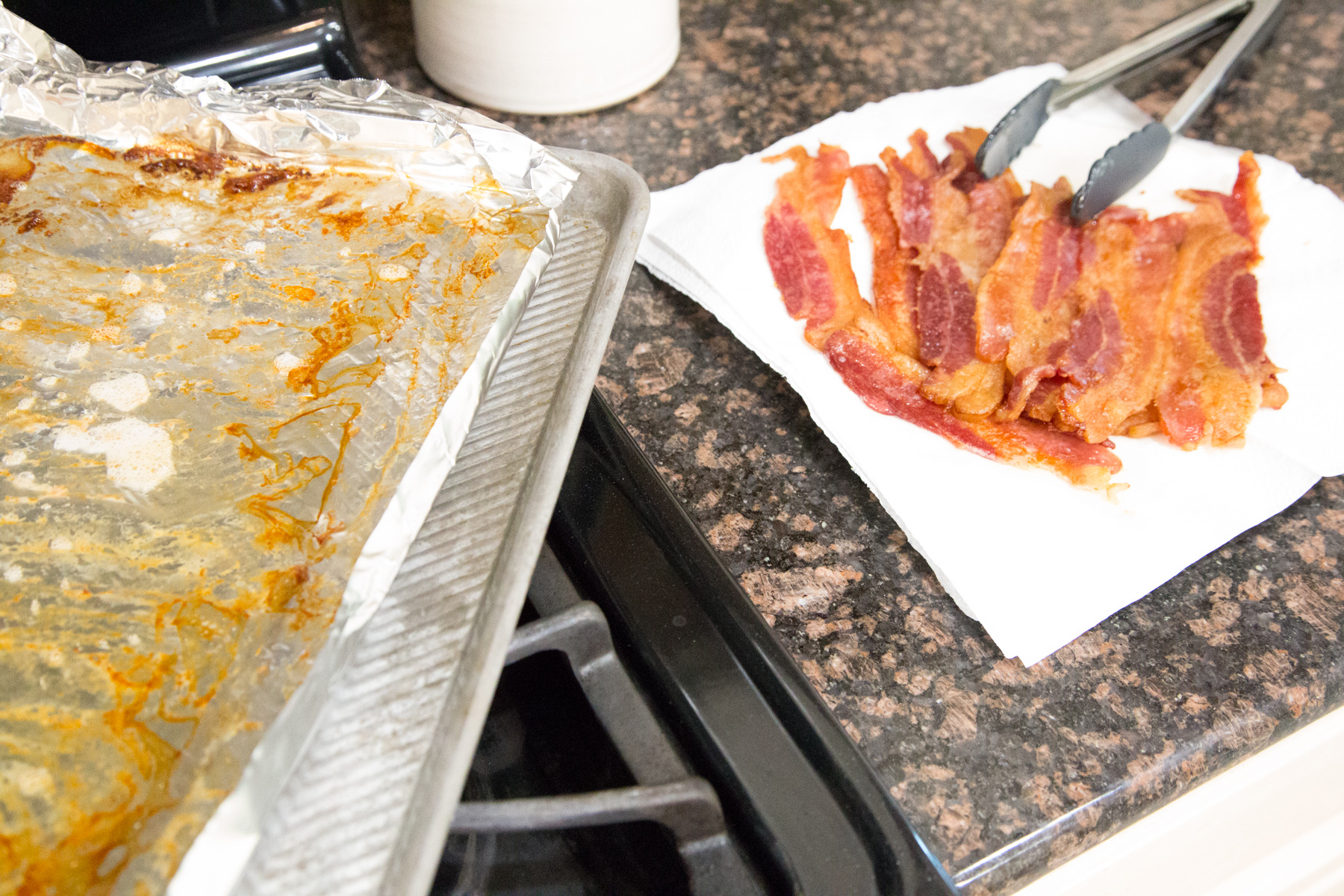 No-mess cooking the bacon! ZERO GREASE ON THE BAKING SHEET!
****high five****
Let the grease on the foil cool completely before rolling up and throwing away. This will keep the grease from spilling out the side of the foil (ask me how I know!)
ENJOY your perfectly cooked bacon!
How to "Flat Freeze" Bacon
Buying bacon in bulk and not sure how to freeze it? We recommend this way…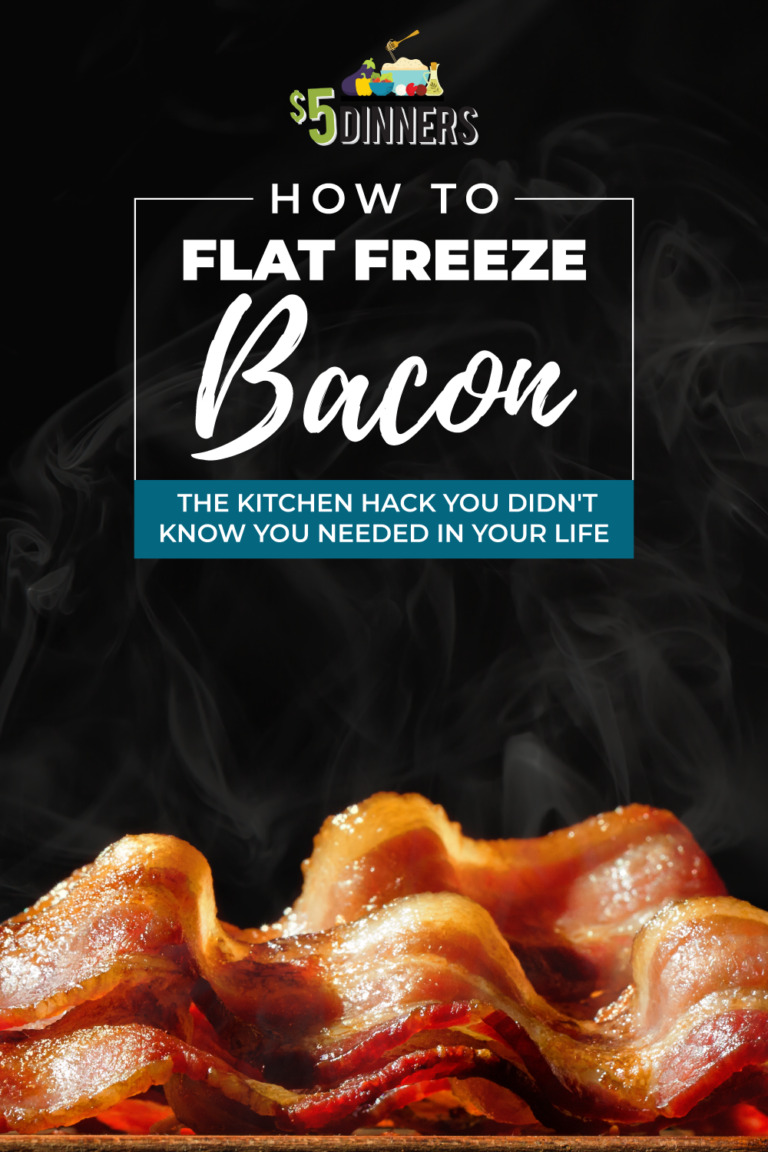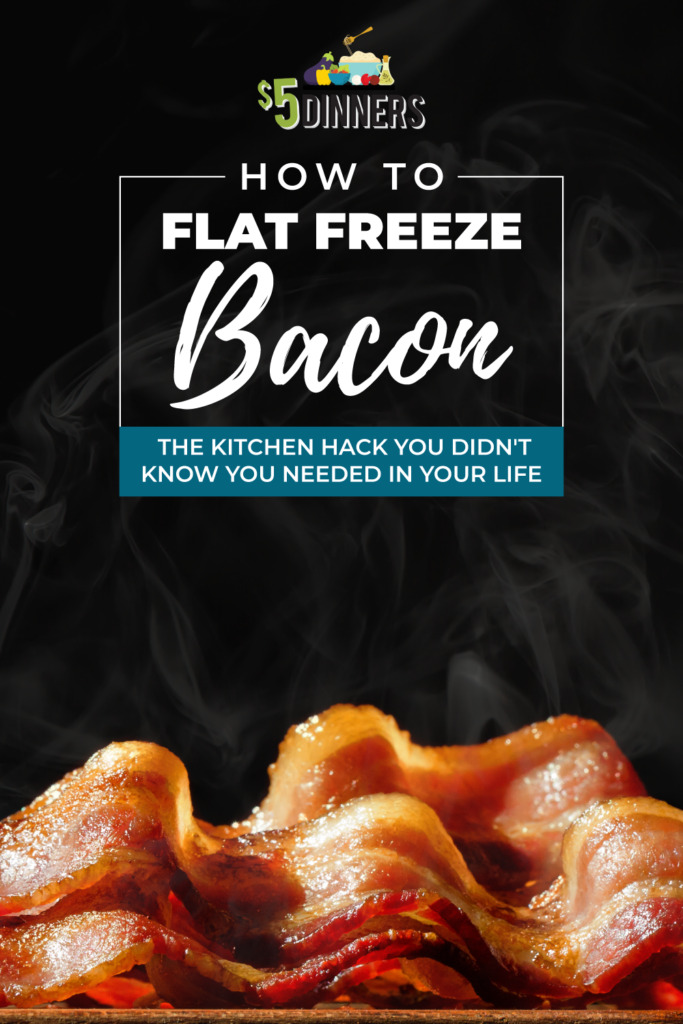 Best Bacon Recipes
How do you cook your bacon?! How do you prefer to eat it…I'm a crispy bacon kinda girl 🙂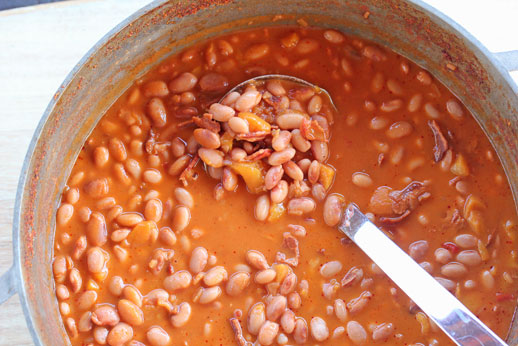 A couple of our favorite bacon recipes:
Find more helpful Cooking Tutorials from $5 Dinners here.